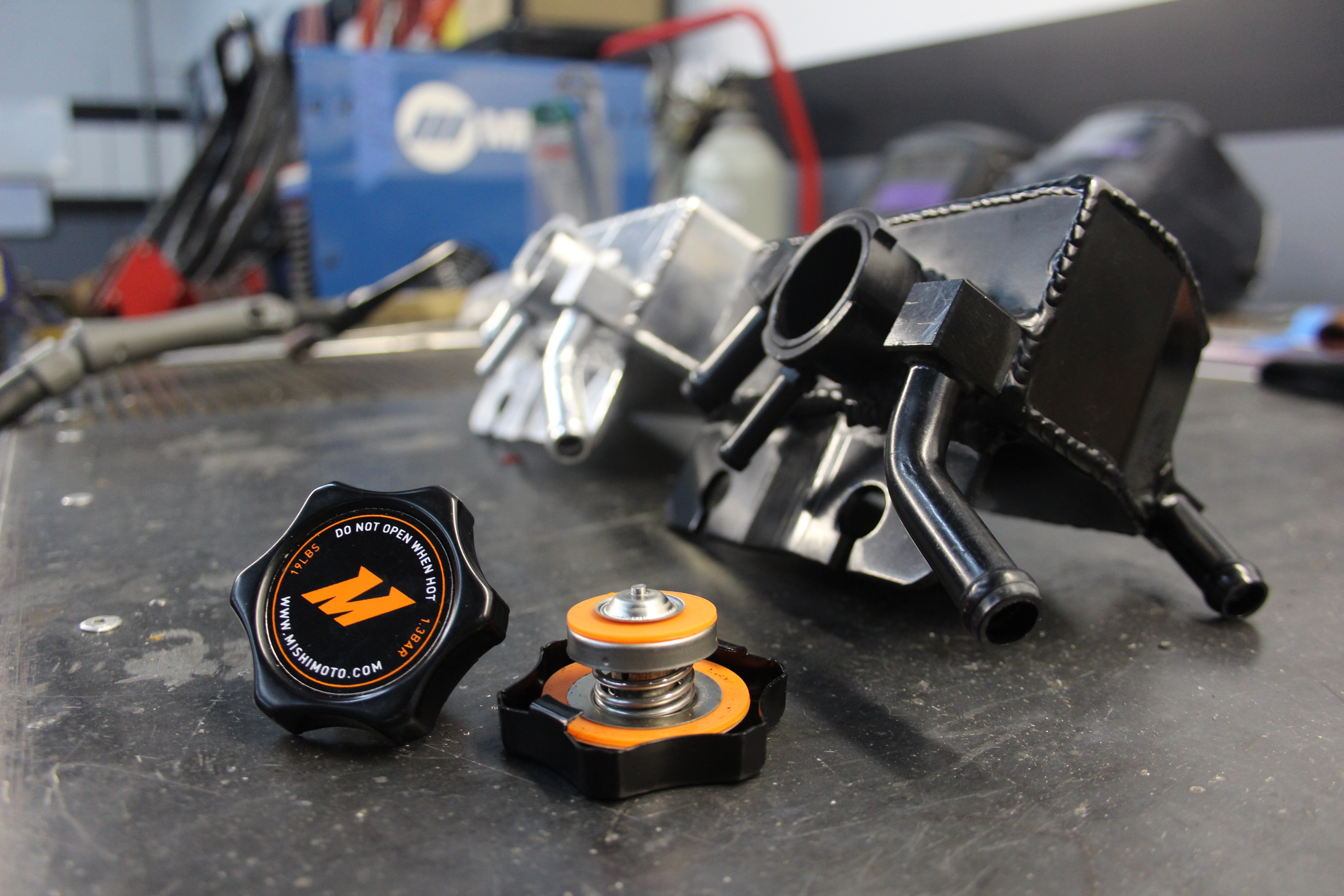 Interested in picking up this awesome aluminum expansion tank? Check out more details on our product page linked below!
Last year we released an aluminum expansion tank for the 2004-2014 STI and 2002-2007 WRX. We received a ton of awesome feedback from customers and enthusiasts regarding this component, as well as recommendations to produce such a tank for 2008-2014 WRX owners.
While we normally highlight our development process in multiple installments, for this Expansion Tank we wanted to give you everything in one quick shot.
Stock Expansion Tank
Although we don't see quite as many failures with the 2008-2014 expansion tank, we can assume it will incur some wear over time. This tank sits relatively close to a very hot turbocharger/exhaust and handles coolant with temperatures
Continue Reading »