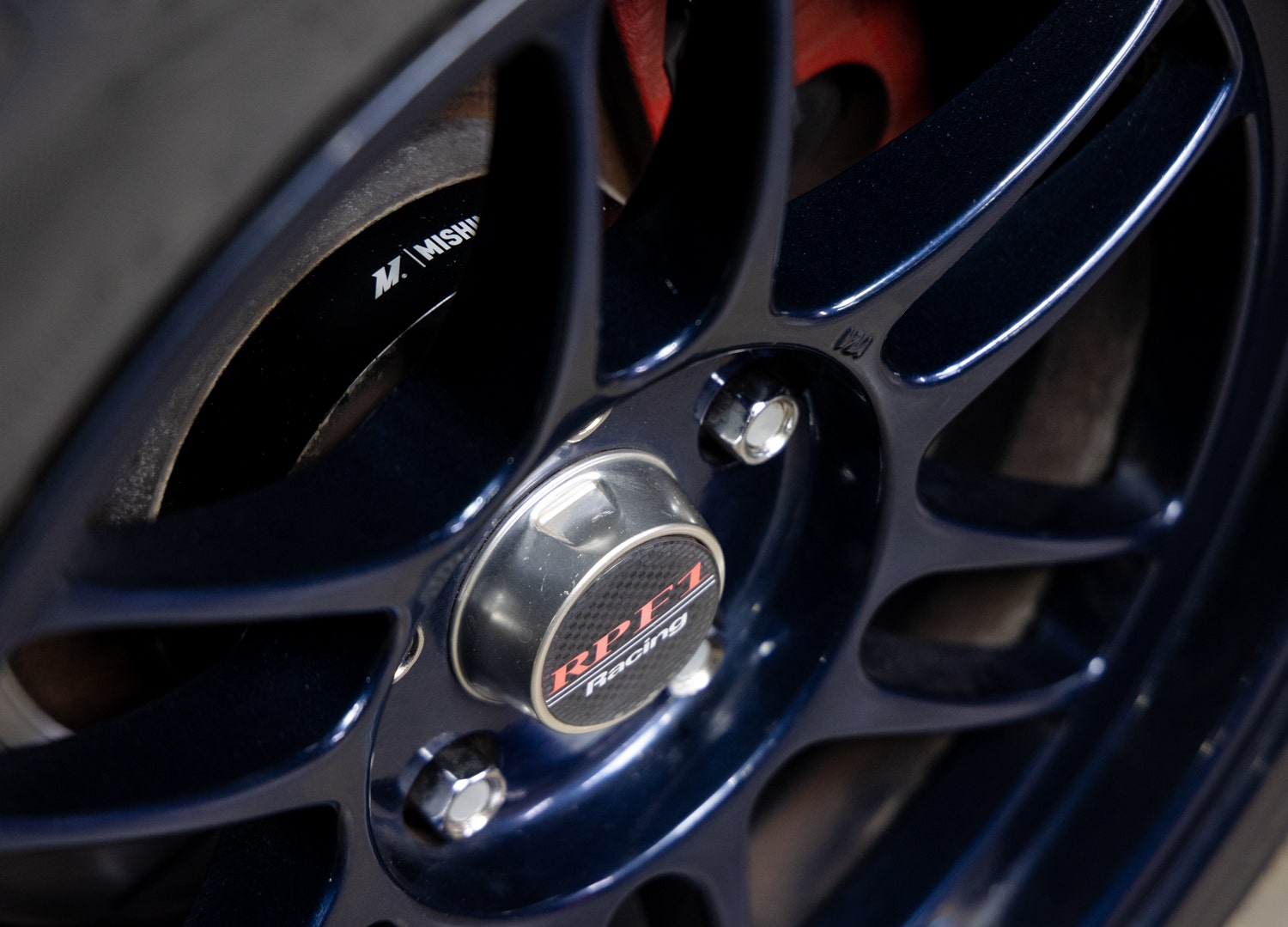 Take some Space - Mishimoto Wheel Spacers
Being an automotive enthusiast is all about putting your personal touch on your car. Modifying vehicles is a way of life for us car folks, and no matter the end goal, there's an endless list of components available. So much so that one can find themselves lost on their customization mission on where to start. Should the starting point be aesthetics or performance? Why not start with a set of wheel spacers for a combination of both respects.
Wheel spacers might not seem like the obvious place to start, but the benefits of the perfect set of wheel spacers make for a solid investment whether you're just starting your build or working on the finishing touches. Wheel spacers have one purpose: to move the wheel further from the vehicle's hub. They're a solid plate that mounts between the wheel and the vehicle's hub, creating some space.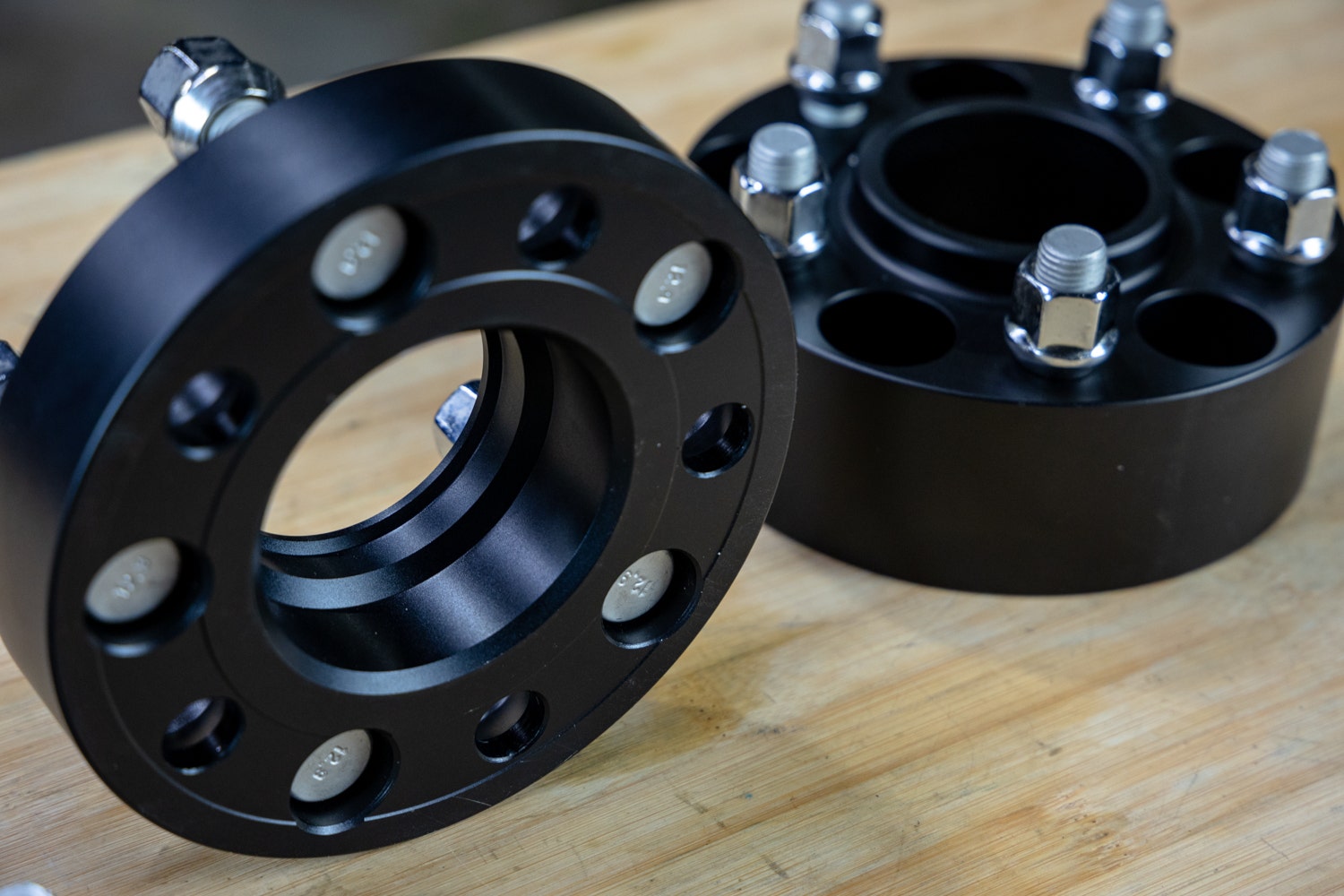 The result of this added offset to your wheels with a set of properly installed spacers ends up resulting in benefits for your vehicle both aesthetically and in terms of performance. When it comes to your vehicle's visuals, moving the wheel further from the hub gives the car a much more aggressive look. The addition of wheel spacers are the ideal solution for those chasing the perfect stance and perfect wheel position. Wheel spacers expand your choices to aftermarket wheel setups as well. Since it's tough for wheel manufacturers to create perfect-fitting wheels for every application, wheel spacers can pick up the slack in offset to give otherwise ill-fitting wheels the proper fitment on your car.
Since these spacers are sliding your wheels outward, you'll also benefit from enhanced handling, thanks to the wider track width. Are you also in love with the wheels fitted to your vehicle but need more braking power? Well, spacers can help with that, too. In most cases, big brake kits are too big for stock wheels and even some aftermarket setups, but with a set of spacers installed, you'll be able to add extra clearance for those slick 6-piston calipers.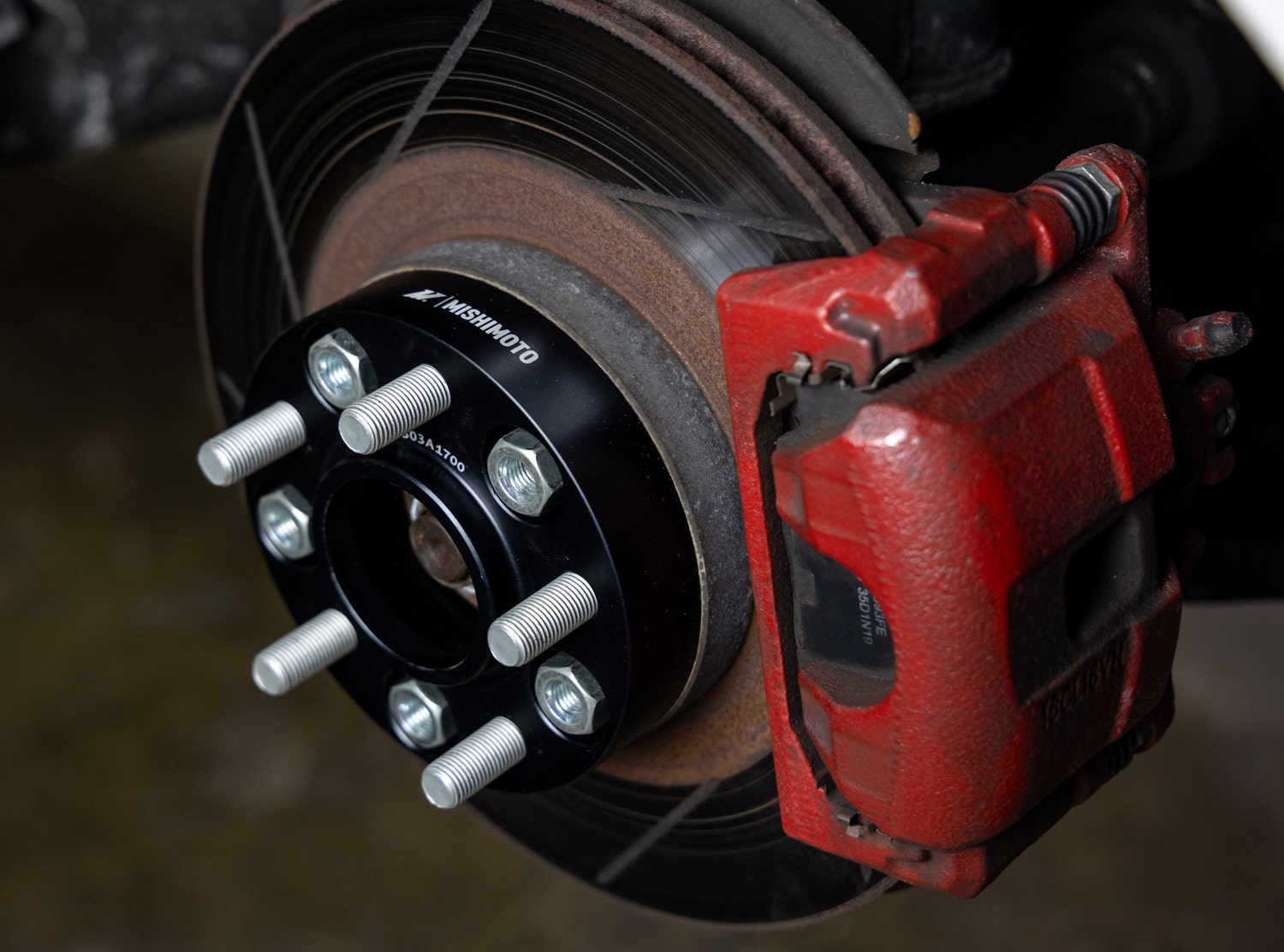 Everything in the automotive world comes with some sort of compromise, however, and as beneficial as wheel spacers can be, we'd be doing you a disservice by not letting you know about the drawbacks. Specifically, the two main side effects to your spacers are increased steering input, along with shortening the maintenance schedule on some suspension components along with wheel bearings. It's also important to keep in mind that these side effects increase as your spacer size grows and can be caused by fitting too big of spacers. These effects are also dependent per vehicle.
Giving you Some Space
Since we're all enthusiasts here at Mishimoto, we're chasing our vehicles' same aesthetic and performance goals. So, we decided to put the Mishimoto touch on wheel spacers.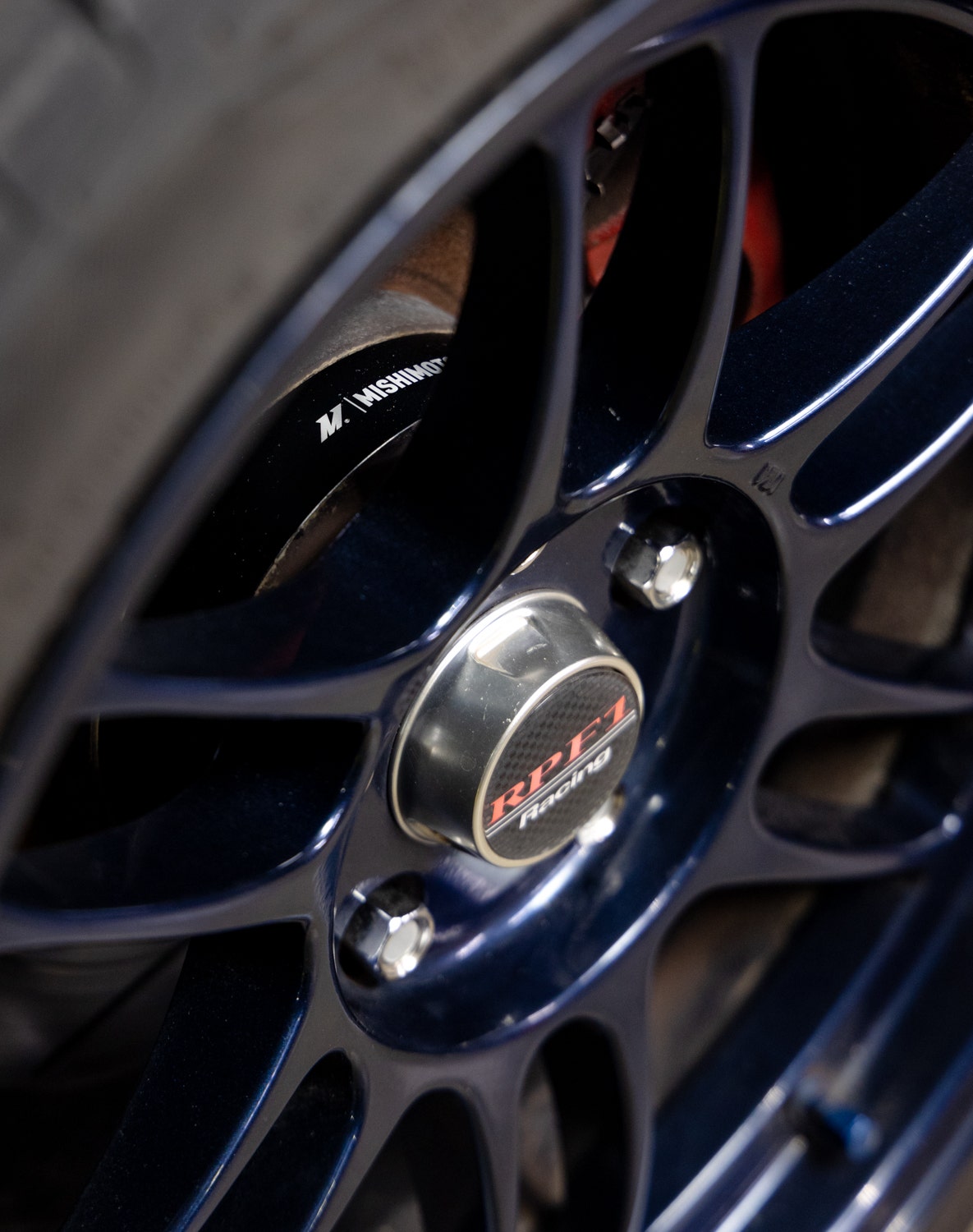 Since these spacers are a structural component of your vehicle, we needed them to be tough but also not add too much weight. The perfect balance is truck with our 6061-T6 Aluminum construction, ensuring a secure and durable connection for your wheels while not adding to the rotational mass. In addition, our installed wheel studs feature 12.9-grade steel construction complete with application-specific lug nuts to secure our spacer design further.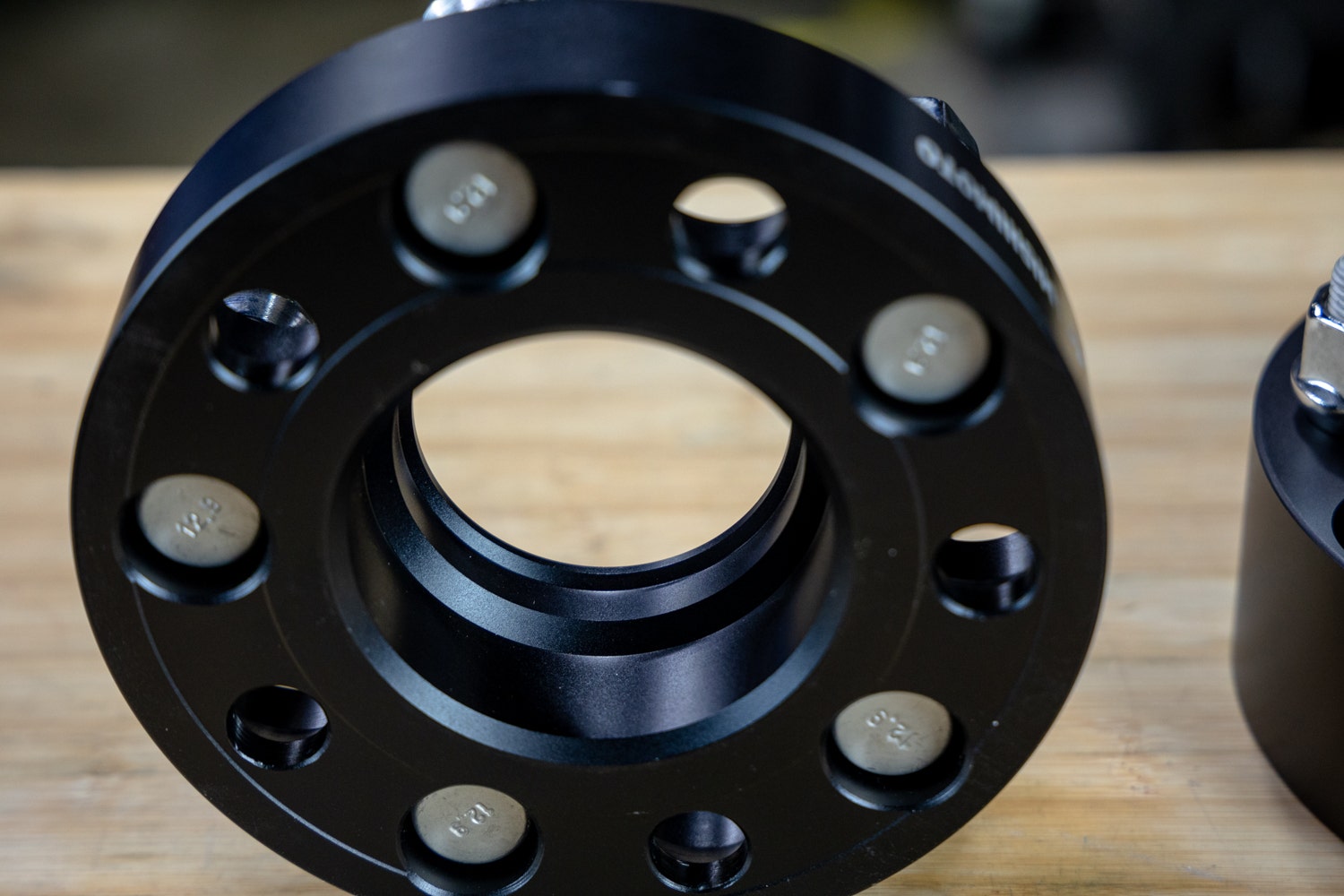 Fitment is paramount when it comes to your wheels. Any sort of imbalance will seriously deteriorate your car's ride quality, which is exactly what we're aiming to prevent. So all our wheel spacers are manufactured as hub-centric units with application-specific center bores and bolt patterns to ensure a proper fit and smooth ride. To top things off, our spacers are anodized in a sleek black and available in multiple widths to best suit your fitment.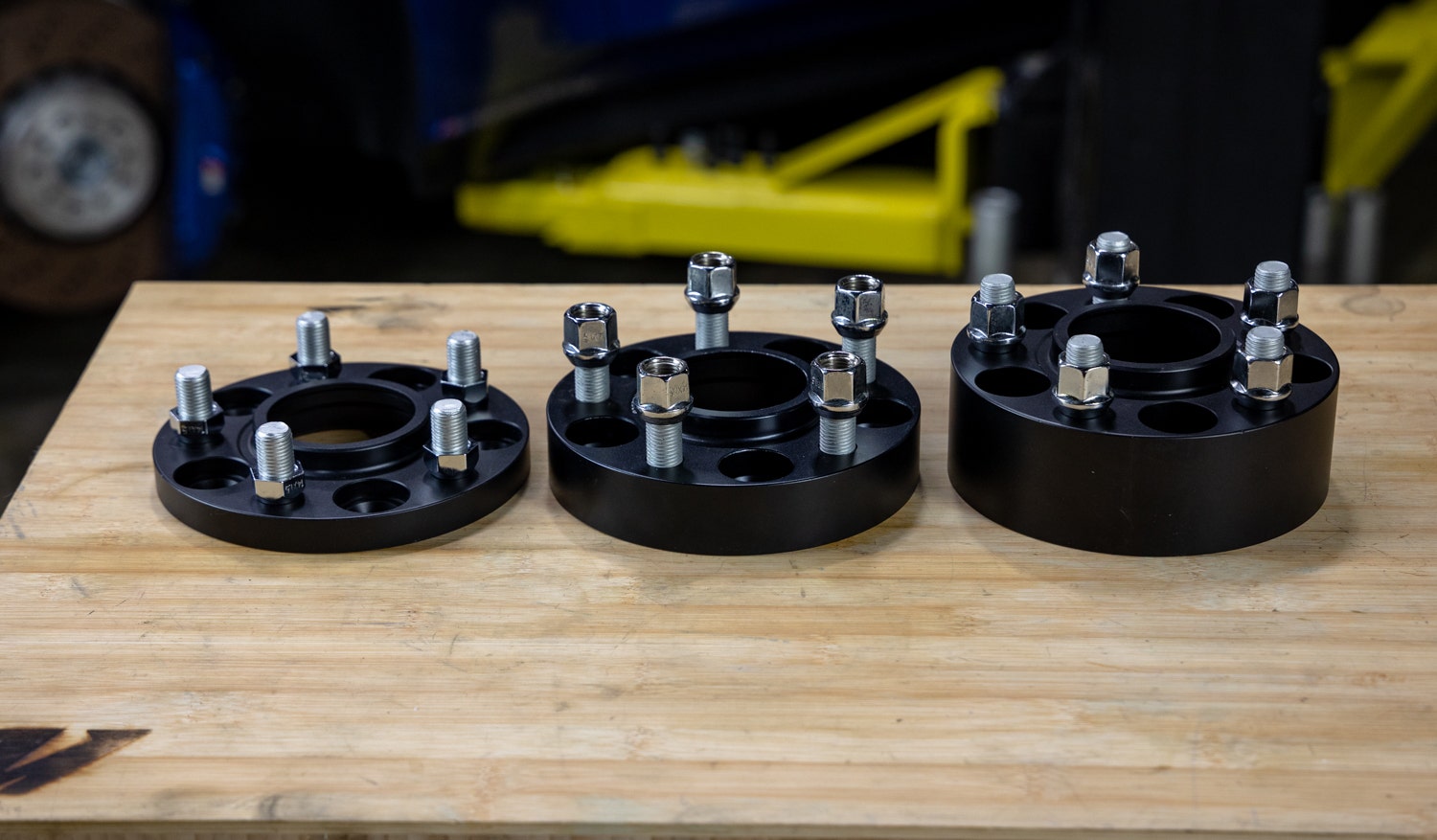 There's always the push and pull between performance and aesthetics in the automotive world. Form and function don't always align for builders, but our wheel spacers bridge the gap. So make sure you grab yours today: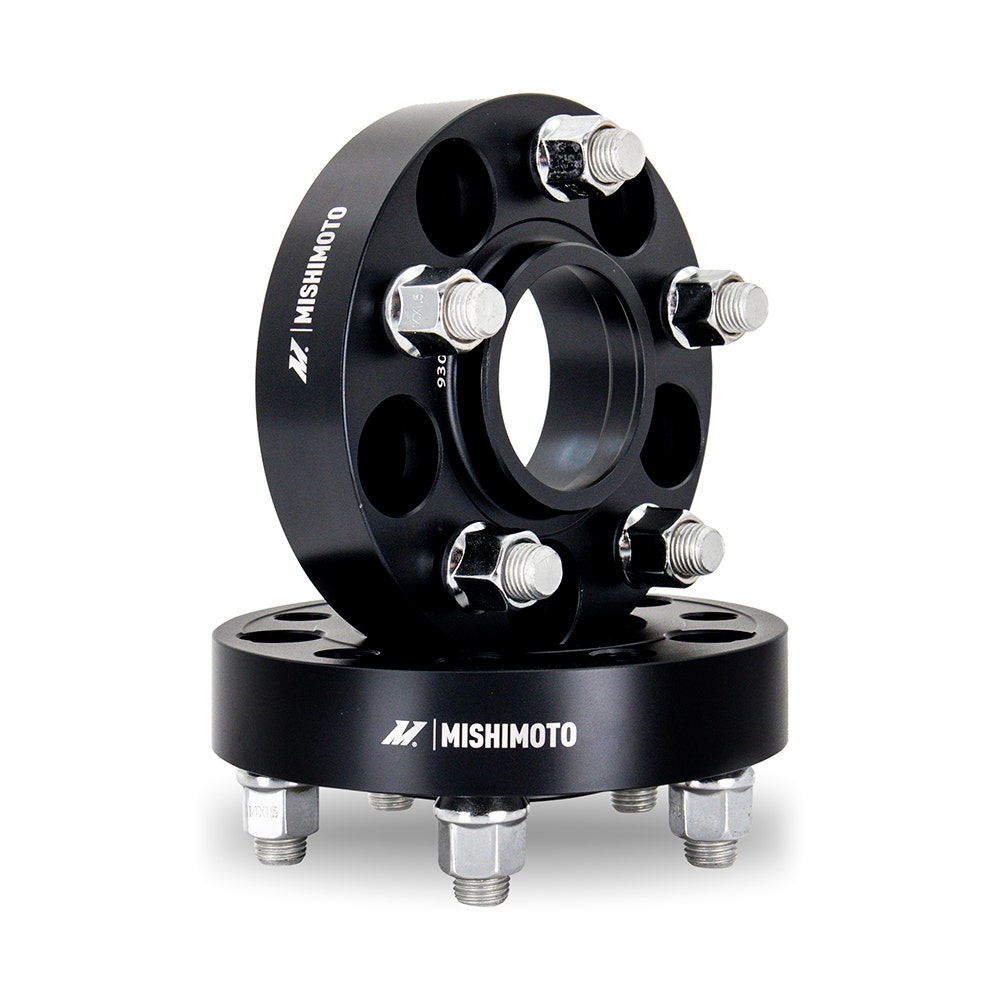 Thanks for Reading!
-Nick