Soul Transplant - 2020+ Ford Explorer ST Baffled Oil Catch Can R&D, Part 2 - Test Results
Posted:
November 11, 2021
As every enthusiast grows, so do their vehicles of choice. Naturally, this calls for a compromise, where speed and 0-60 times give way to practicality and MPG ratings. Luckily, Ford knew many of us enthusiasts weren't ready to compromise just yet and delivered the perfect middle ground in the form of an Explorer brandishing the ST badge. This Explorer might seem like a compromise, but it still grows with you.
The same can be said for the blow-by produced by the 3.0L EcoBoost. The ST trimmed Explorers might be a new addition to Ford's lineup, but the more miles they soak up, the more of the murky stuff that makes its way back through the intake tract. Case in point, our collections. In the case of the Explorer ST, we had the opportunity to collect blow-by after our typical 1000-mile preliminary test period, as well as after 2300 miles.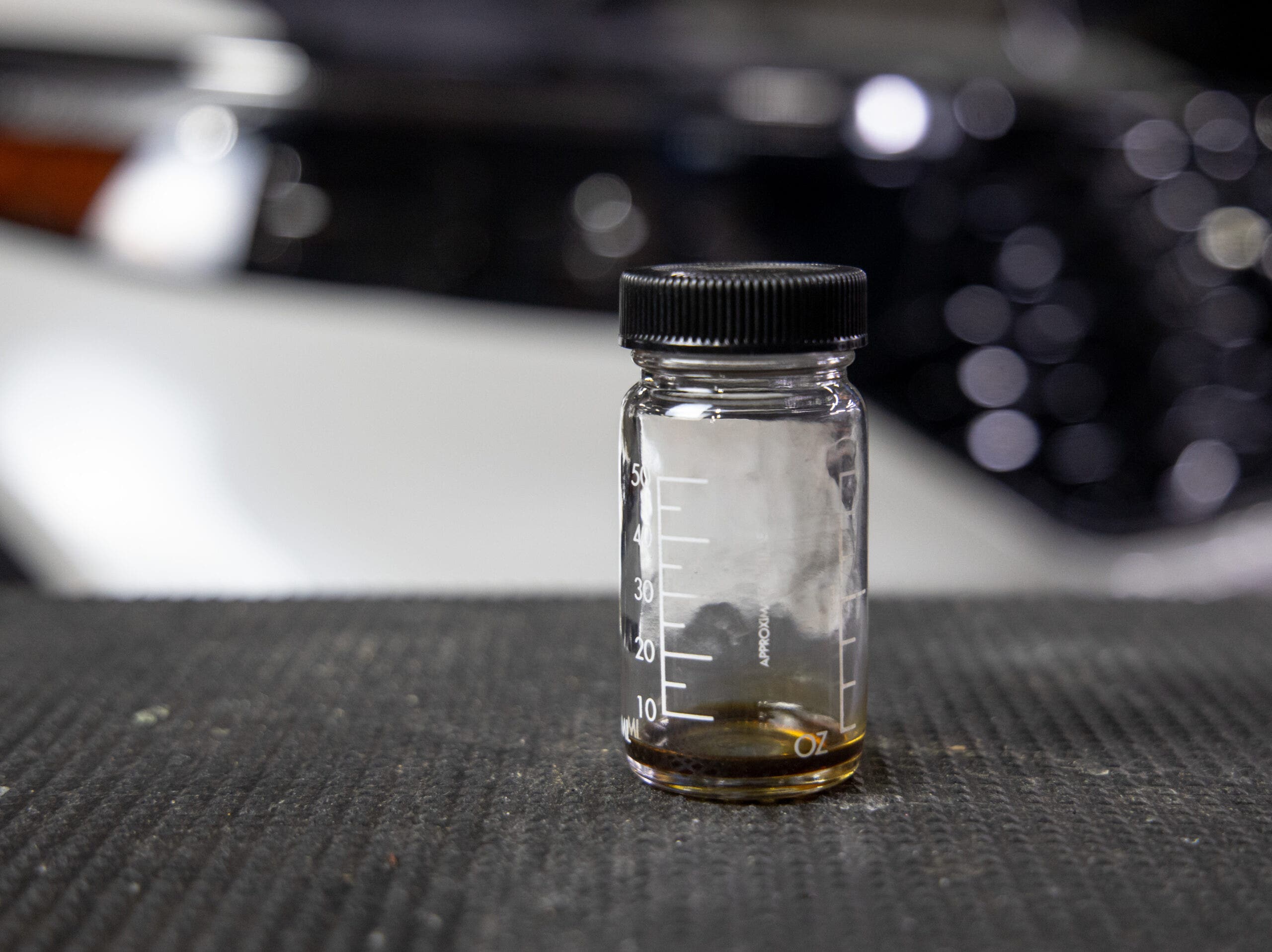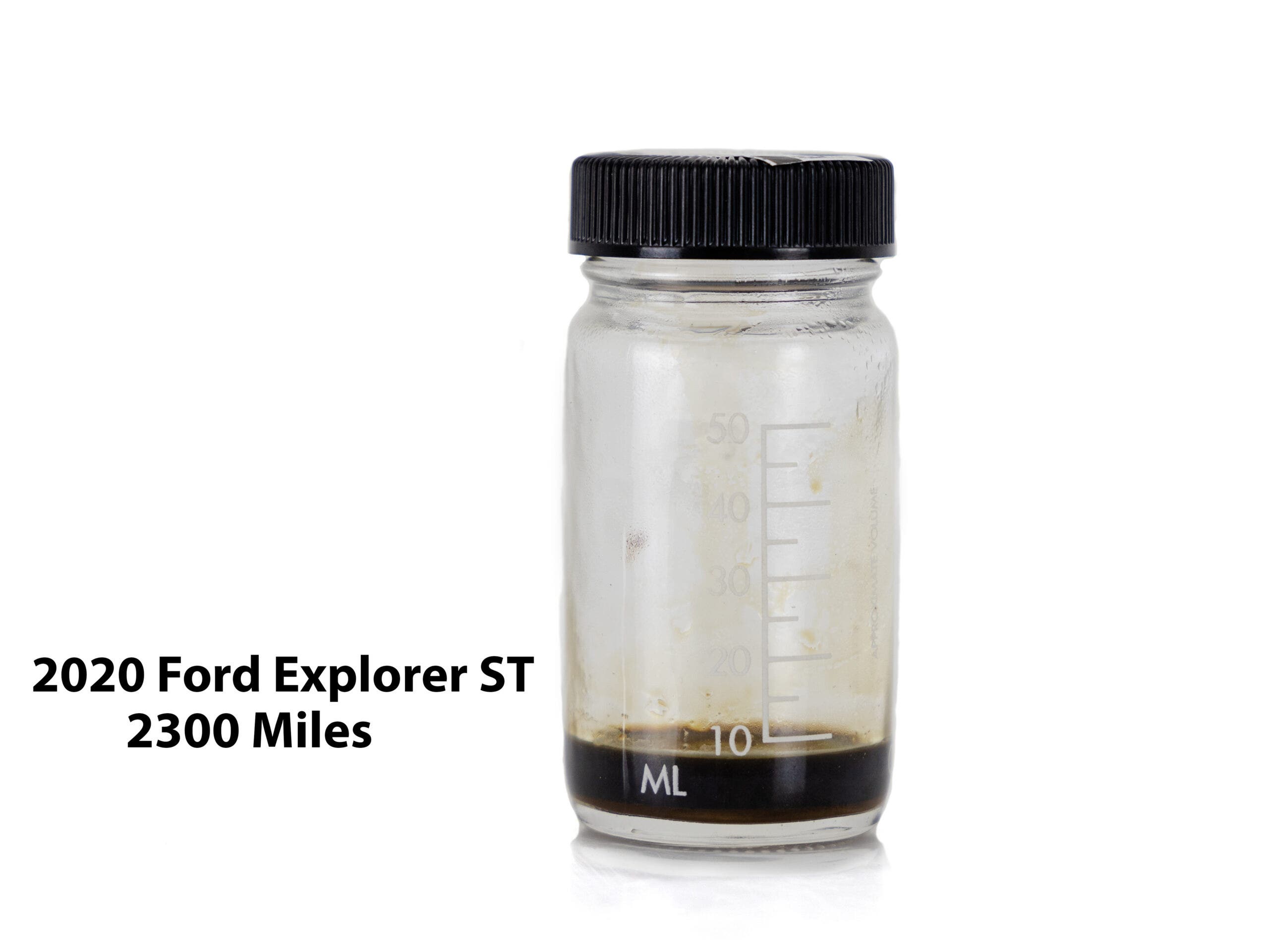 Our first collection might not seem like much of an issue for the 3.0 EcoBoost, but with an additional 1300 miles tacked on, the amount of oil running through the system grows almost exponentially. As the vehicle ages, the amount of blow-by returning to the intake tract only increases and gums up your intake valves.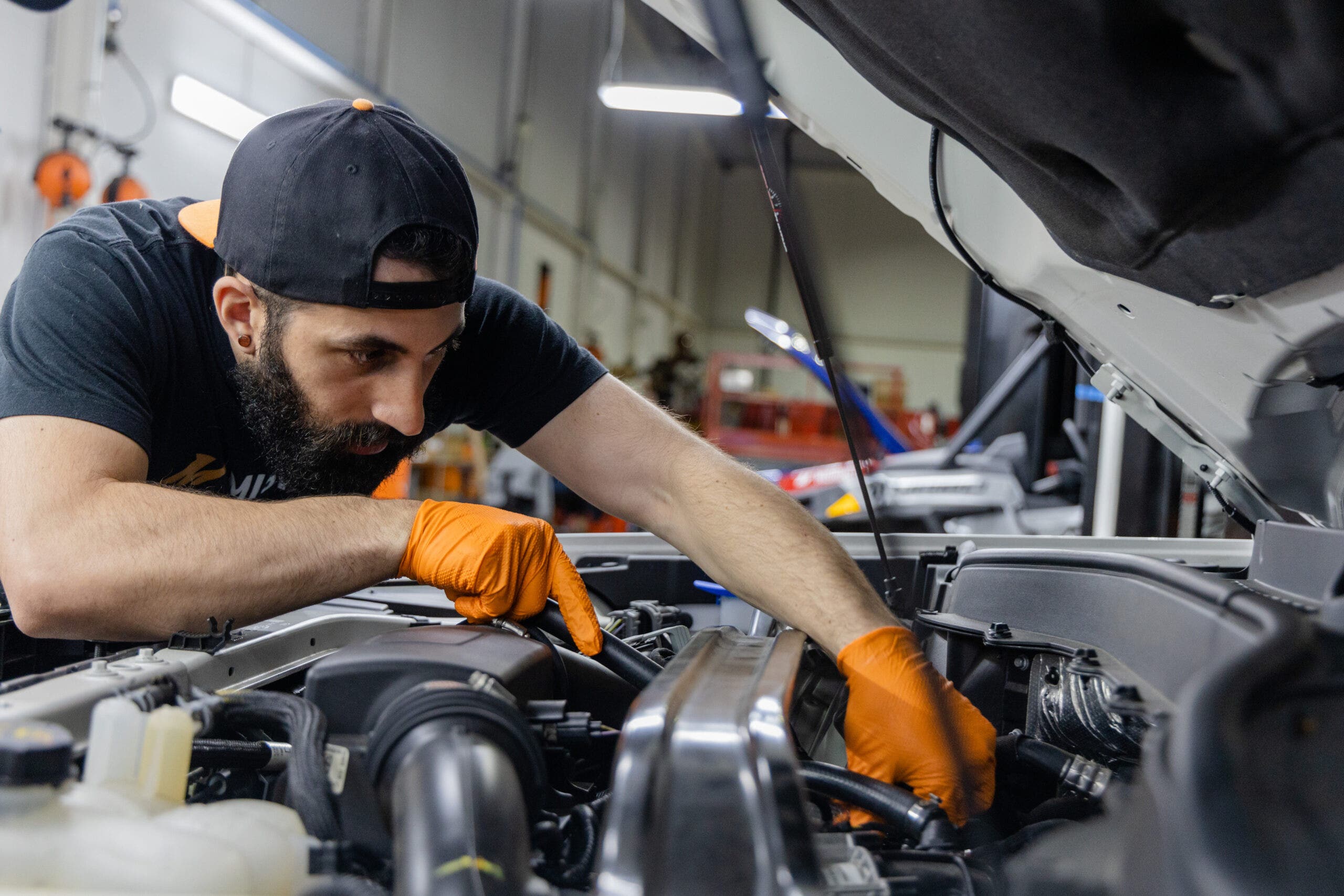 If you're coming from our last post, you'll already know that a catch can is the perfect remedy for chronic blow-by. You'll also be aware that our engineer, Mitch, is already hard at work with the design of our direct-fit kit. While our prototype hardware took a road trip, Mitch finished up refining our kit, which consisted of finalizing the lines and a much more durable coating for our bracket.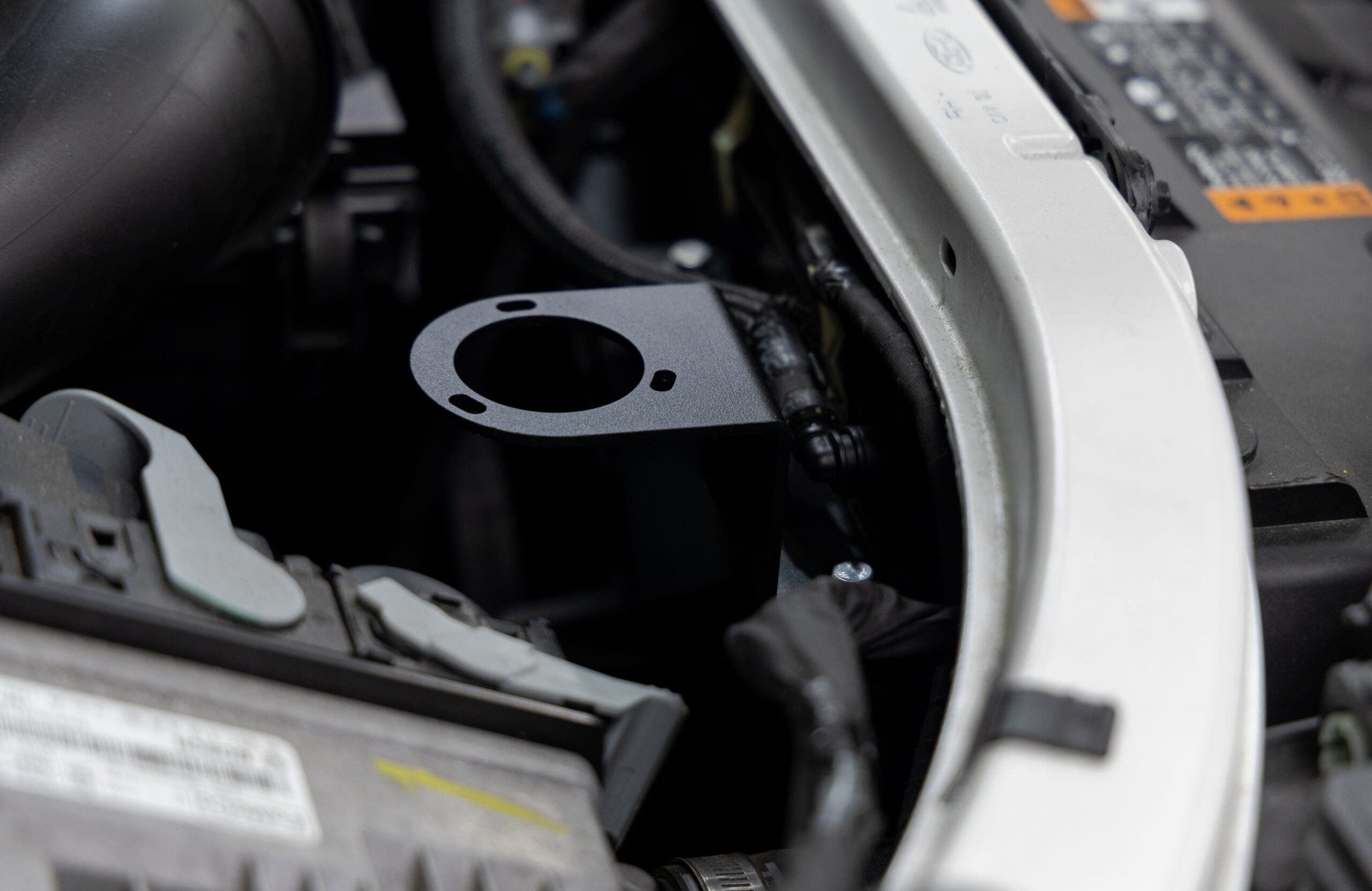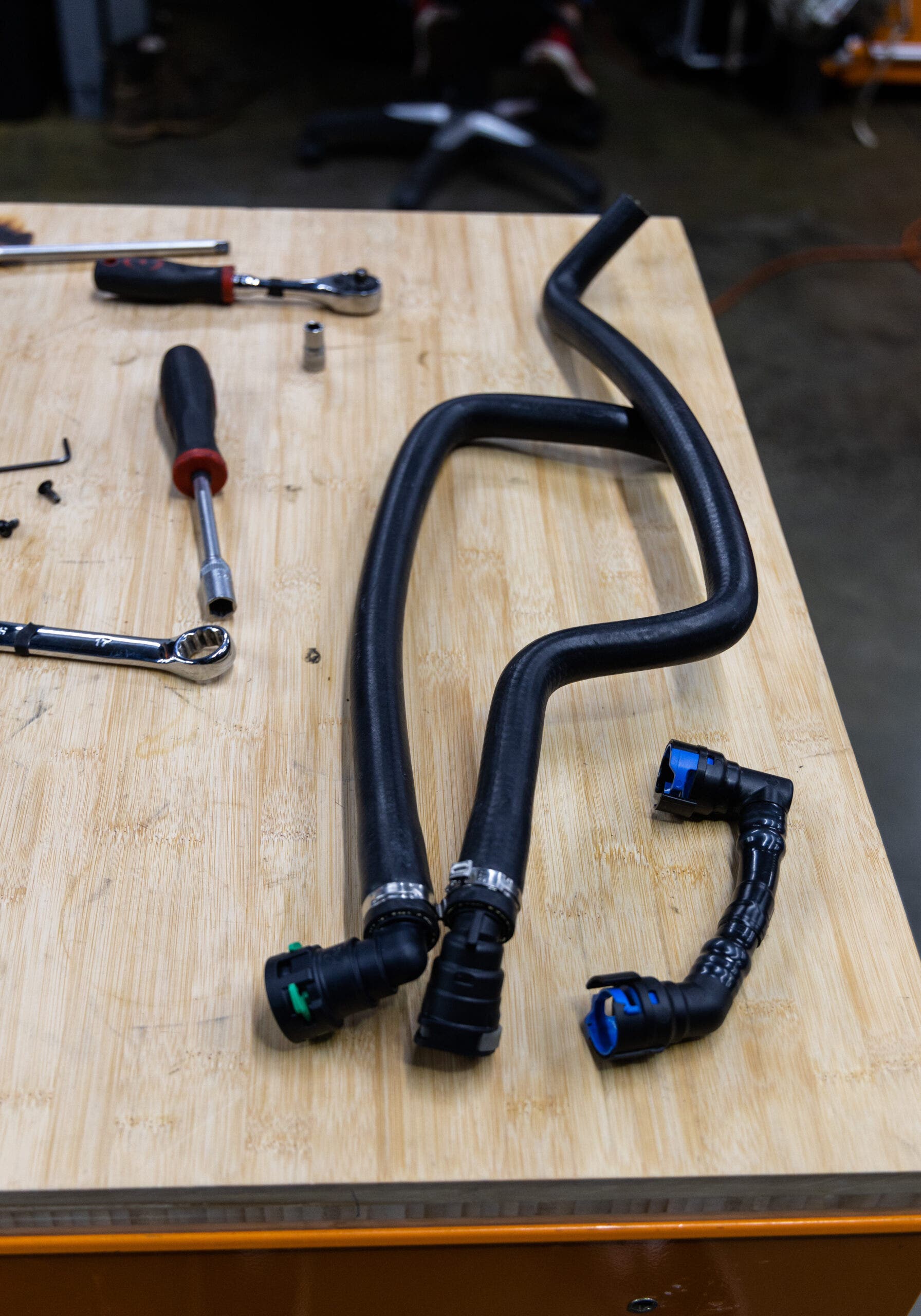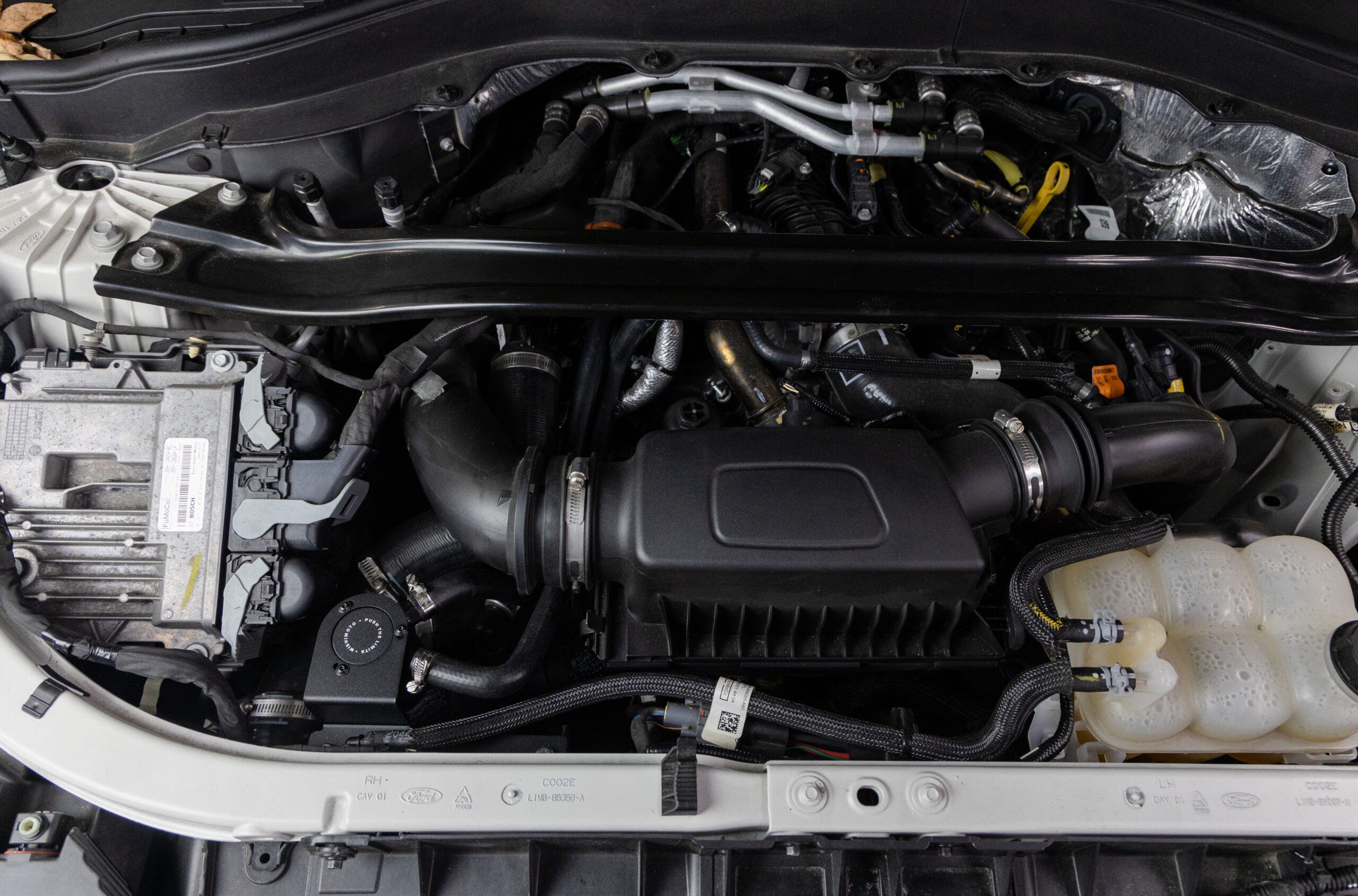 Ford's spiced-up family hauler might be a worthy middle ground between performance and practicality, but the overall health of that 3.0 EcoBoost shouldn't be up for compromise. Integrating our catch can kit to your Explorer ST mitigates that nasty blow-by from taking up residence on the intake valves, maintaining the transplanted hot-hatch soul driving your Explorer. Make sure you get yours today!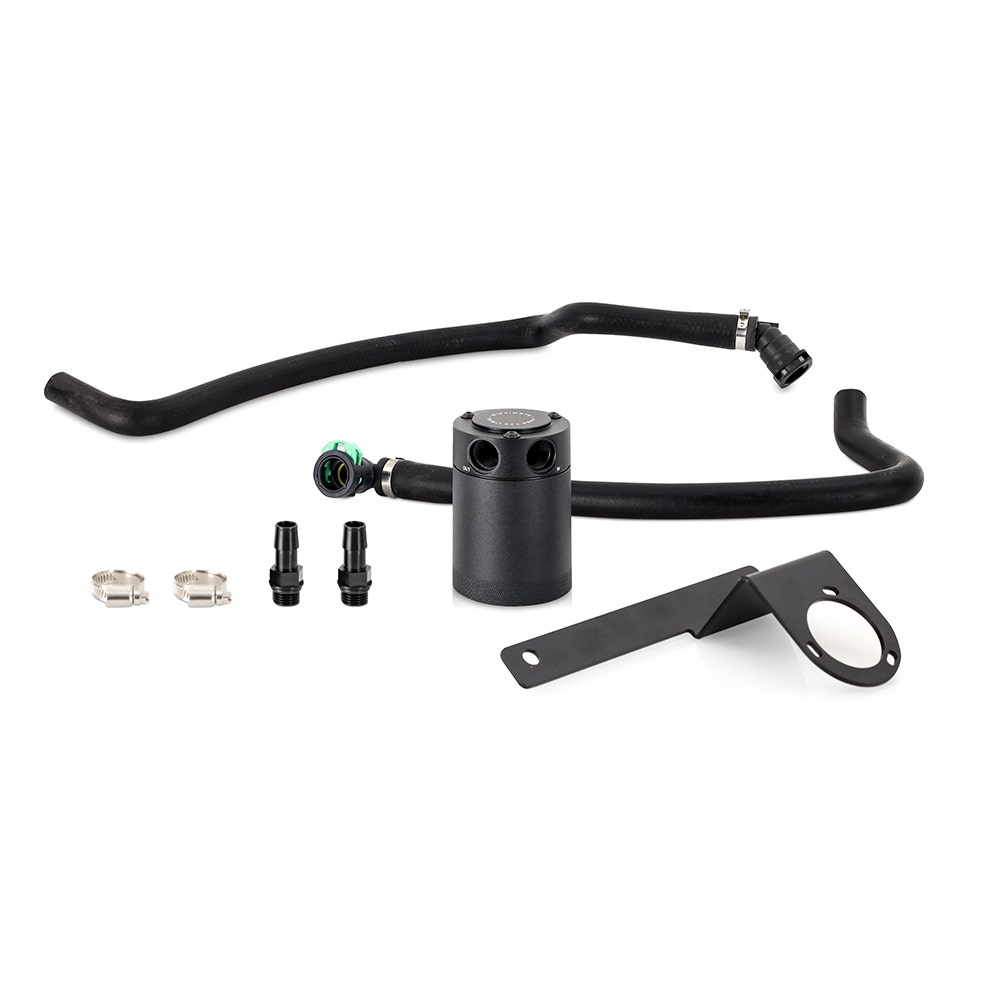 Thanks for Reading!
-Nick