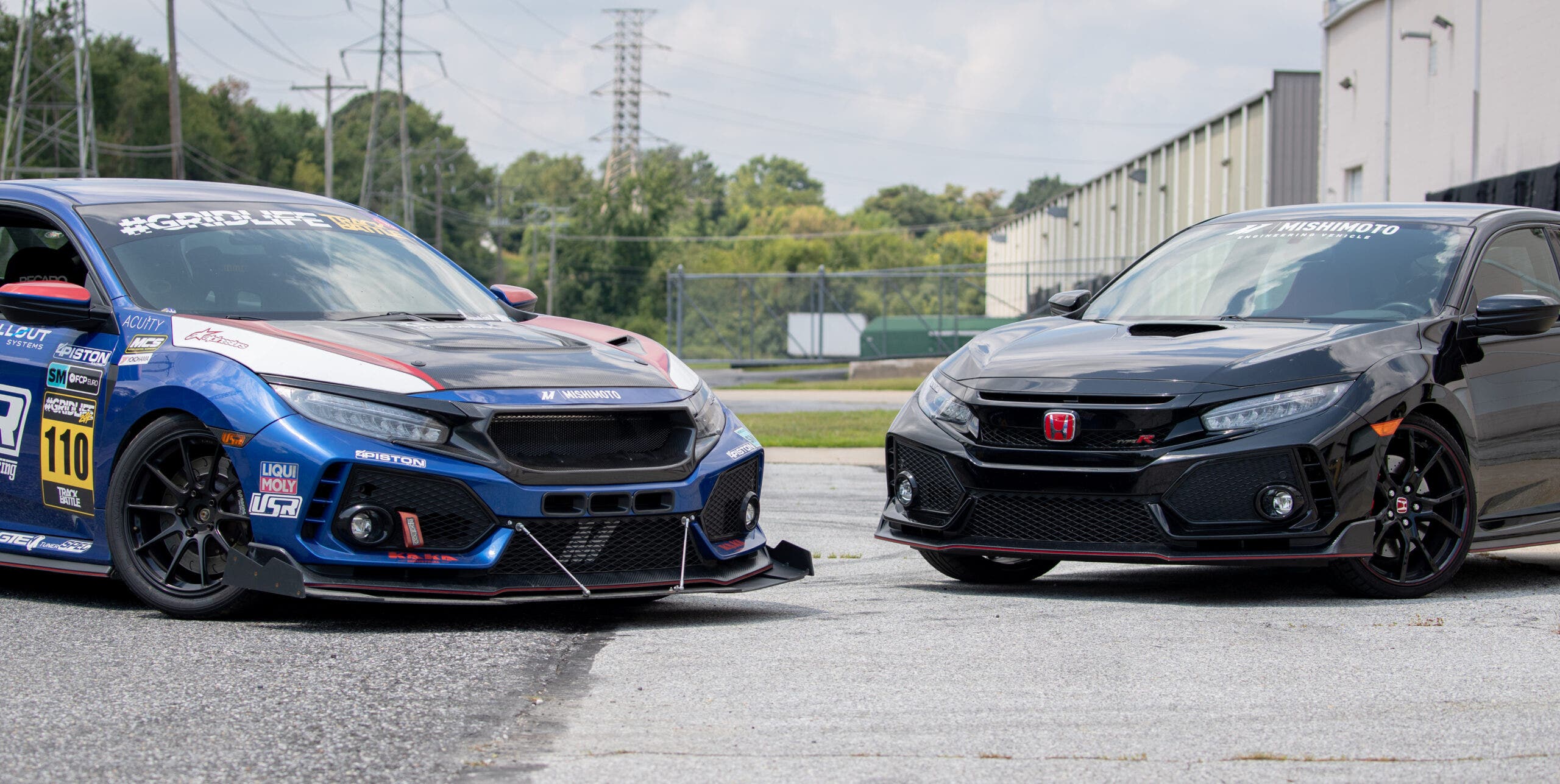 Heavier Breathing - 2017-2021 Honda Civic Type R Race Intake R&D, Part 3 - Full Kit Testing
It's old news that the FK8 Honda Civic Type R is a record-setting speed machine. Now that the years have passed, plenty of drivers are looking for ways to take the Civic's record-setting run even further, and we're ready to deliver the solution.
There's no shortage of speed when it comes to the Civic Type R, but we wanted to unlock even more gumption from the K20C1 with our race intake kit. Before we dig into our performance testing results, though, let's just take a minute to admire Ye's hard work: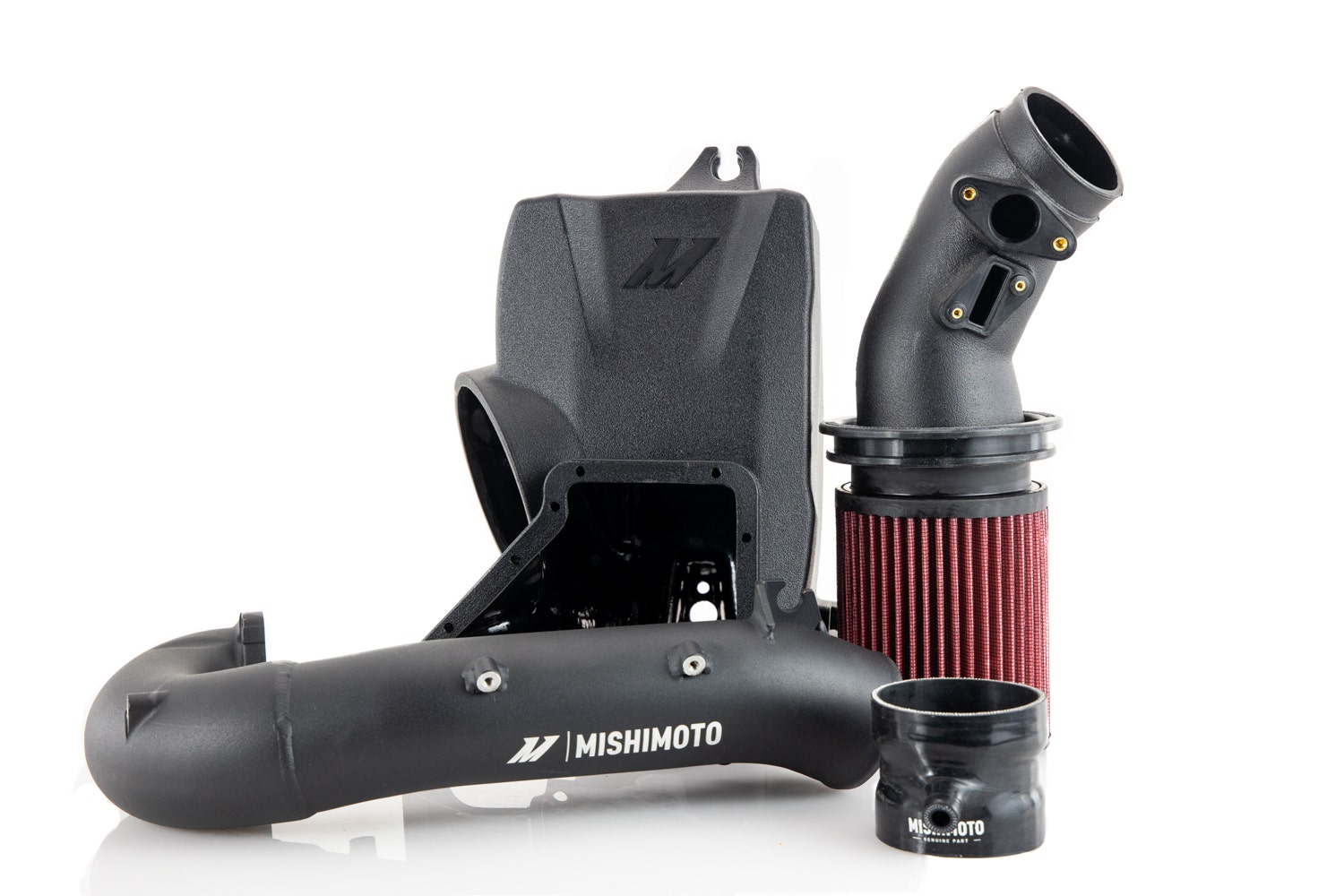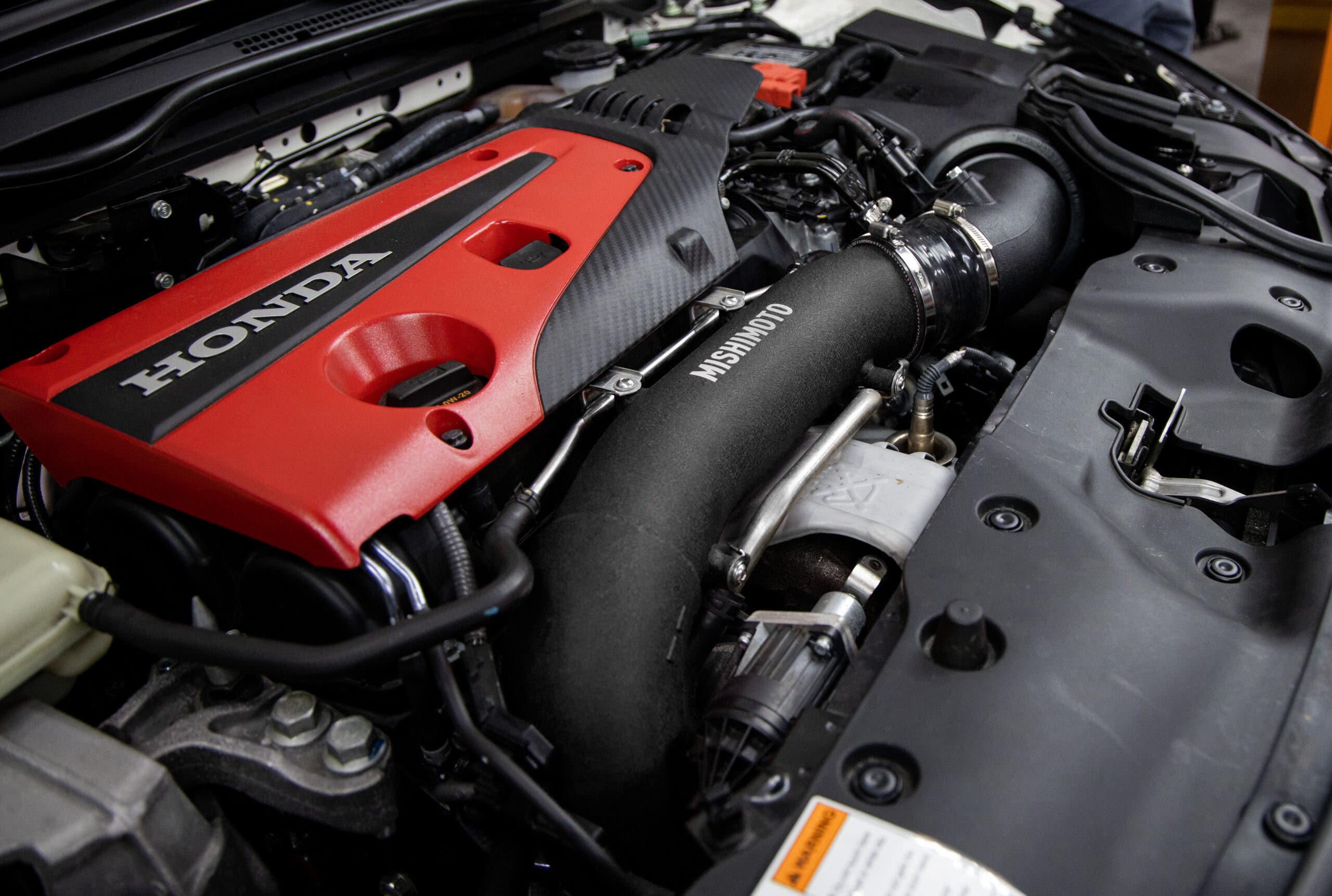 In our last post, we alluded to the look and make-up of our kit's final form, but now since it's here, let's review. To start, the main component we aimed to improve was the turbo inlet pipe. Honda and the long list of racers using this platform already proved that the factory inlet delivers adequate performance, but like with any OEM component, there's plenty of room to improve. We utilized a combination of cast and mandrel-bent aluminum for the perfect form and function.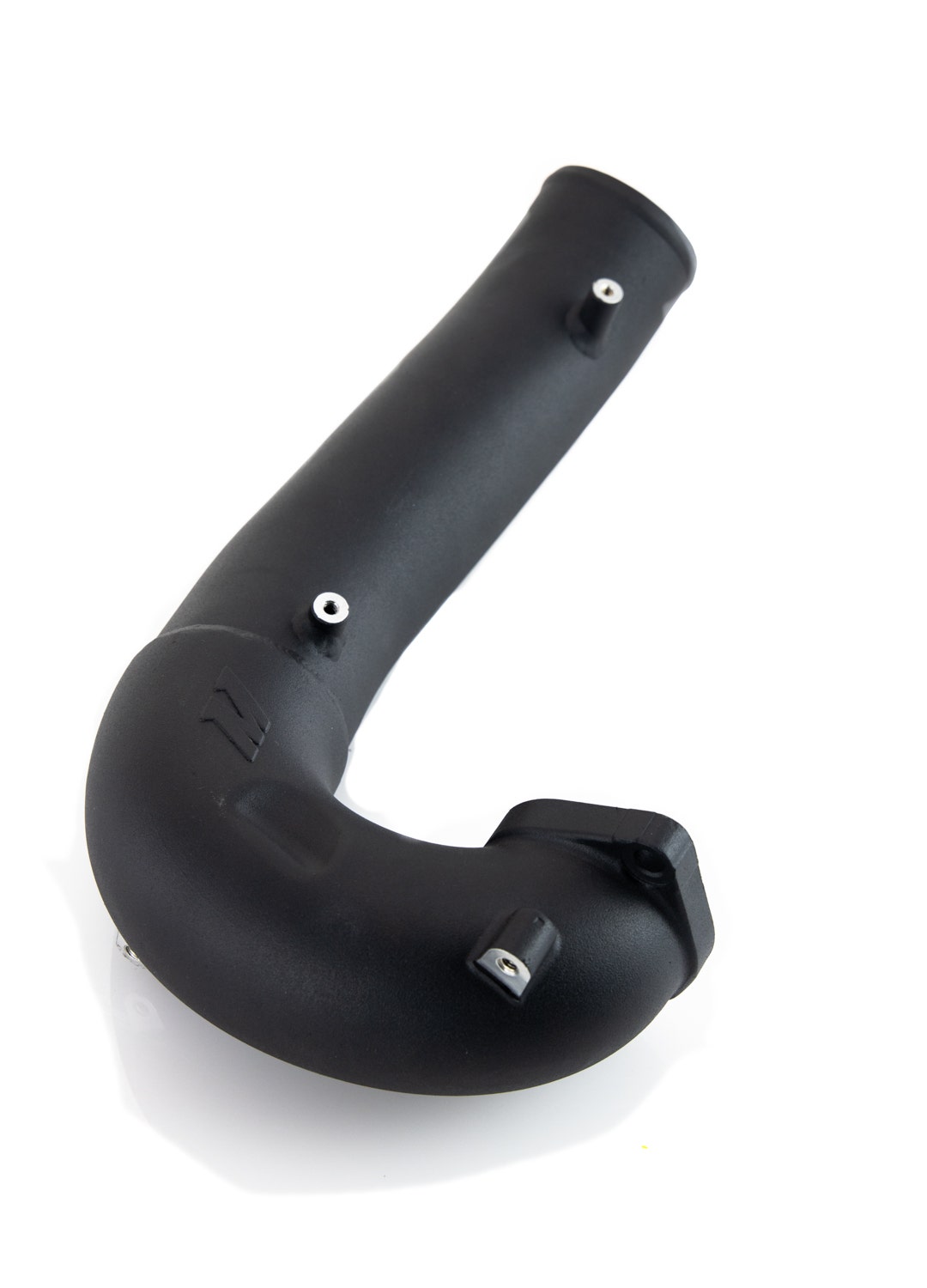 It's a tight squeeze in the front of the FK8, which makes snaking a larger diameter inlet pipe through the nest of wiring and fluid lines a little tricky. Luckily, Ye was able to incorporate a section of cast aluminum to make the bend to the intake. This construction method allows us to work in unique shapes and cutouts for proper fitment with the turbo, all while bumping up the inner diameter by 4.2mm from 59.3mm to 63.5mm.
The turbo-side of our new inlet design wasn't the only side of this pipe to receive a make-over. TIG-welded to our cast elbow is a section of mandrel-bent aluminum that form fits the K20. We also increased the inner diameter on this side, with a 21mm increase from 62mm to 83mm. When combined, this new inlet pipe reduces flow restriction by 16.7% over the stock component, ensuring that it's more prepared for the higher volume of air your custom tune will demand.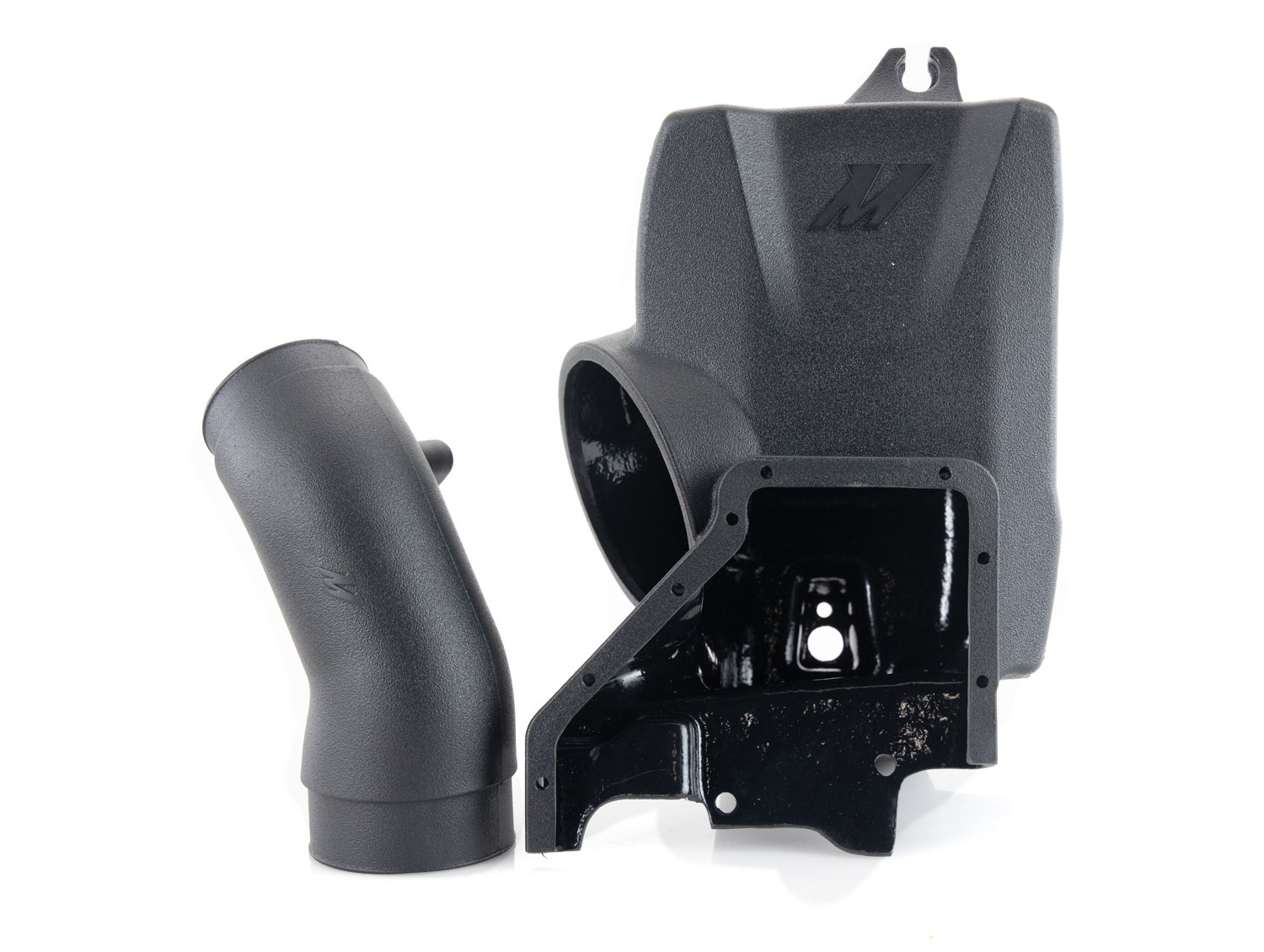 For the other half of our race intake kit, we elected to use rotational-molded cross-linked polyethylene. This hearty plastic is ideal for under hood duty, especially given the sheer amount of heat the K20C1 puts off. Not only will it keep its shape in the oven that is the CTR's engine bay, but it will also ward off heat soak for lower intake air temperatures.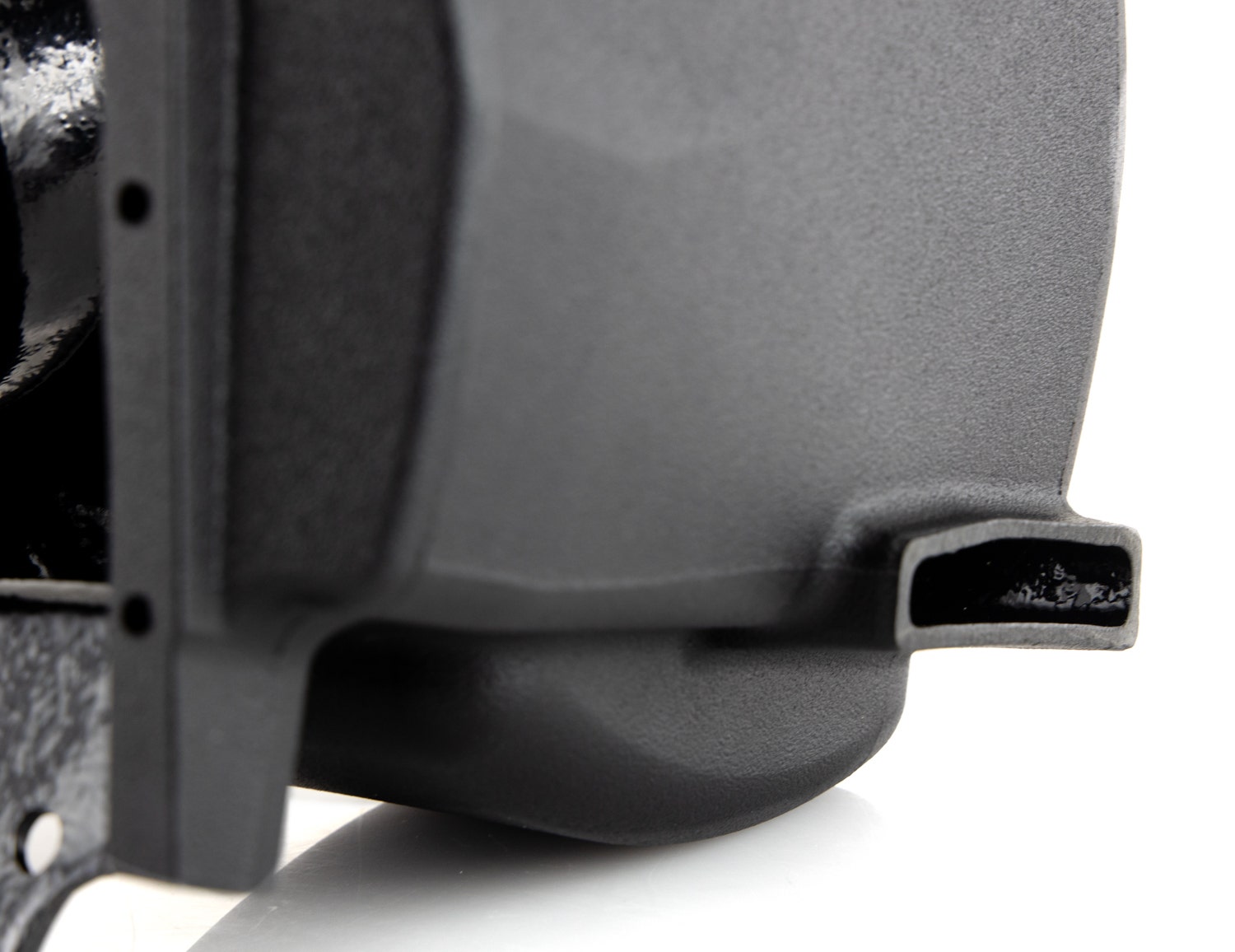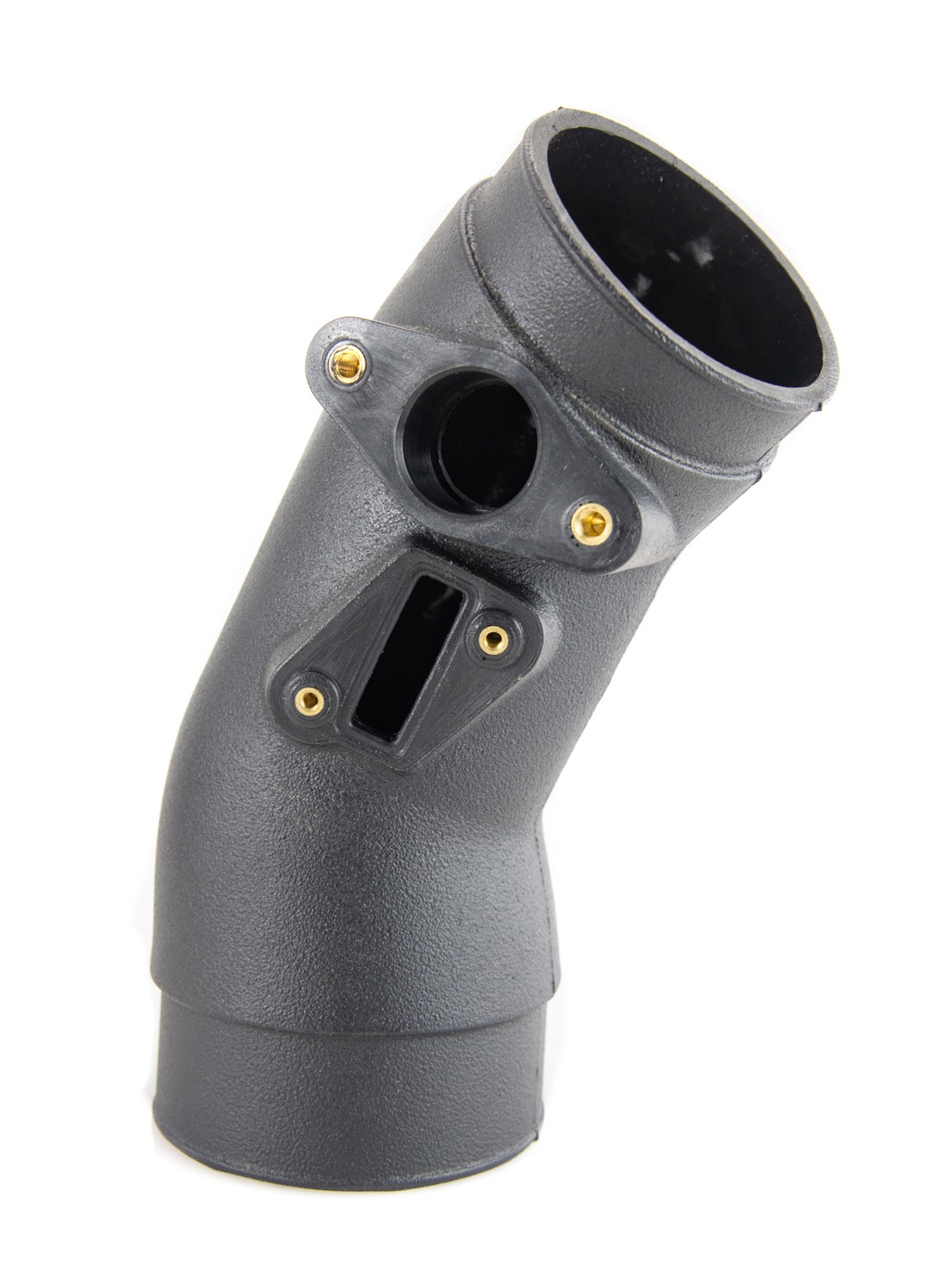 The main attraction to this kit is the oversized MAF housing. On intakes designed for stock tuning, the MAF housing needs to stay close to the original size to avoid throwing off fuel trims which would trigger a check engine light. The issue is that the housing is typically a bottleneck in flow, requiring custom tuning to go larger. Well, that's exactly the plan with this setup. Our 82mm or 3.2" MAF housing removes this chokehold and comes to life with custom tuning.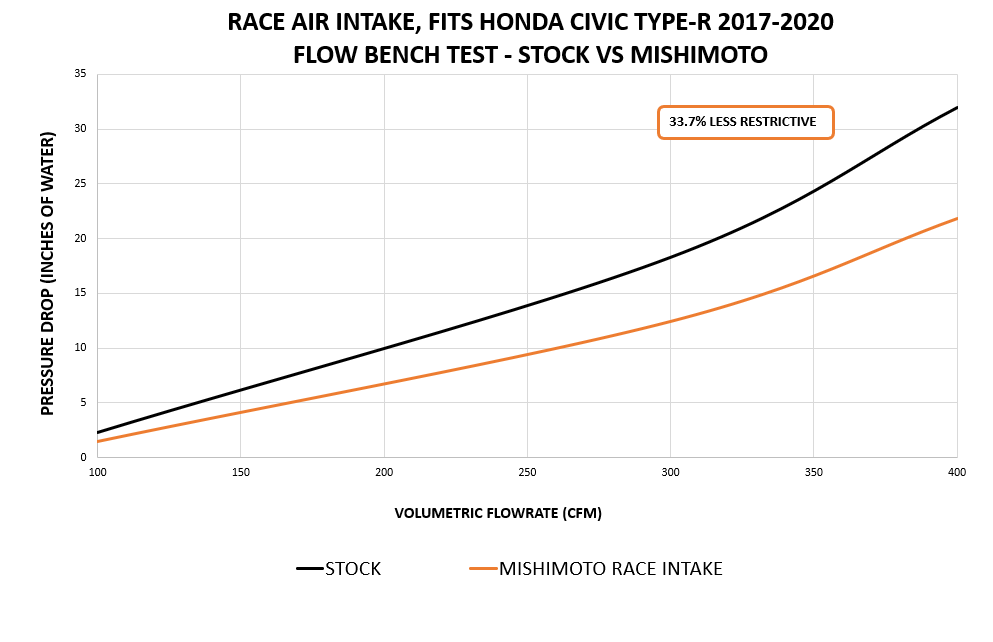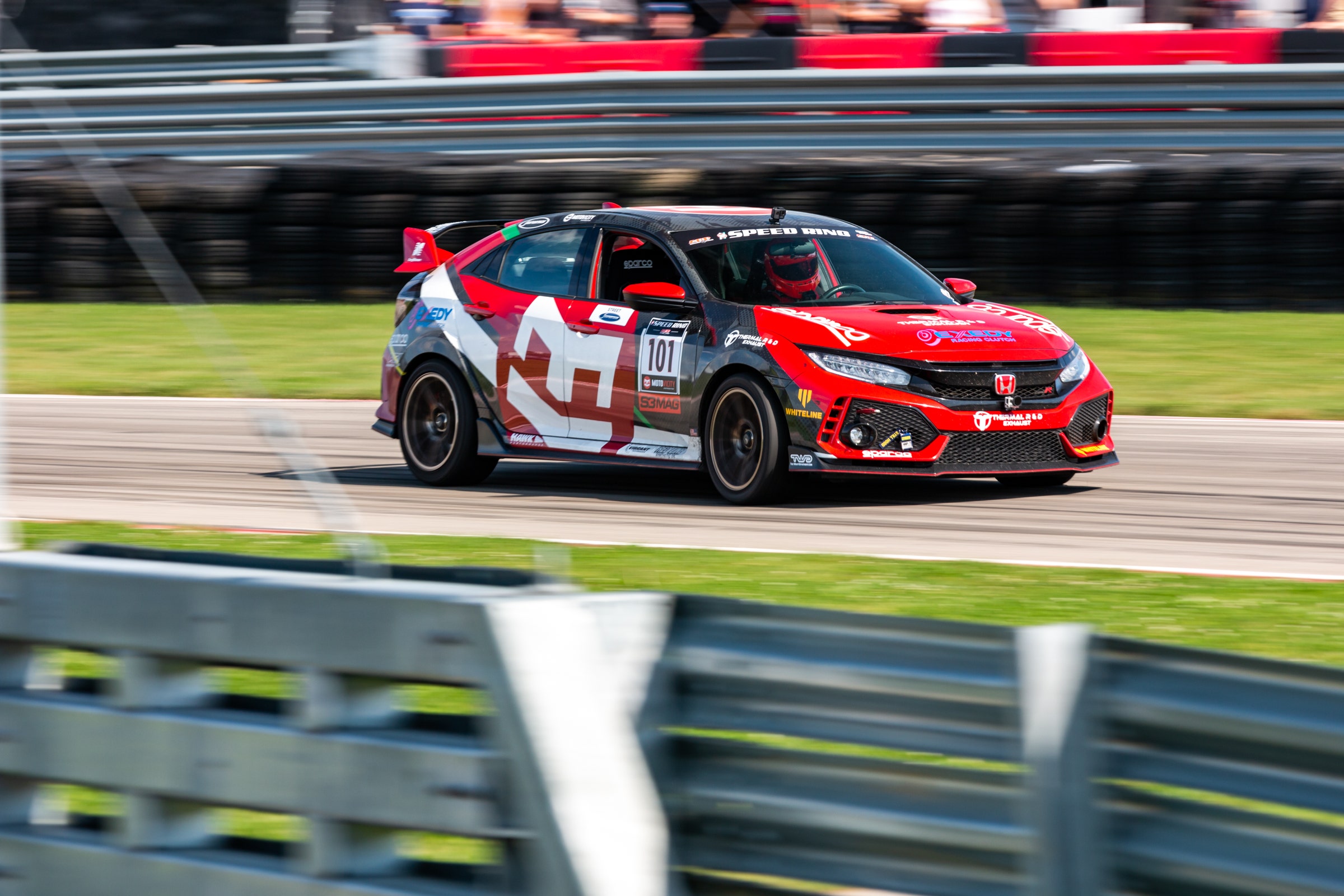 Performance is, I'm sure, the reason you are all here, so let's get right into it. We handed this kit off to our friends at DASH Autosports for real-world testing on a race-prepped FK8. This particular Type R was running on the stock fueling system, complete with a catless downpipe, full exhaust, intercooler system, oil cooler, and tuning scaled for the larger MAF, with our performance intake equipped for the base test runs.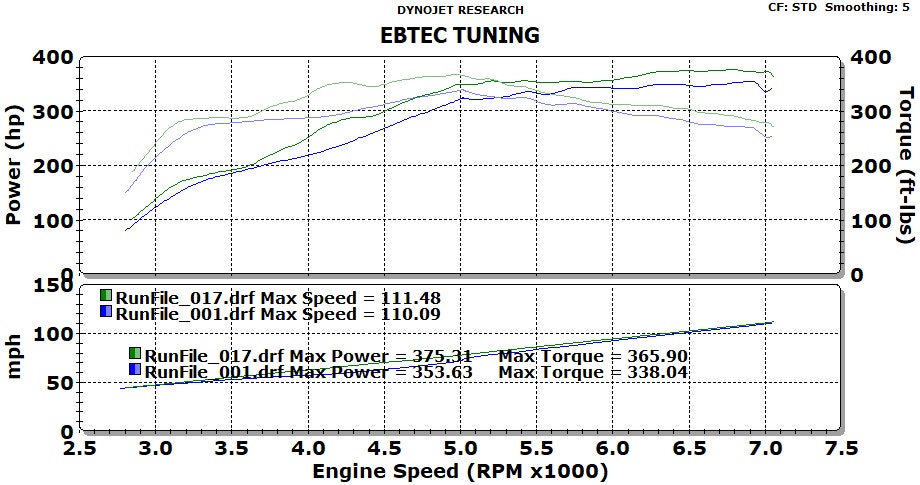 No matter which kit was installed, Jason at DASH recorded significant power gains across the rev range. With our race intake installed, the CTR is knocking on the door of 400 wheel-horsepower.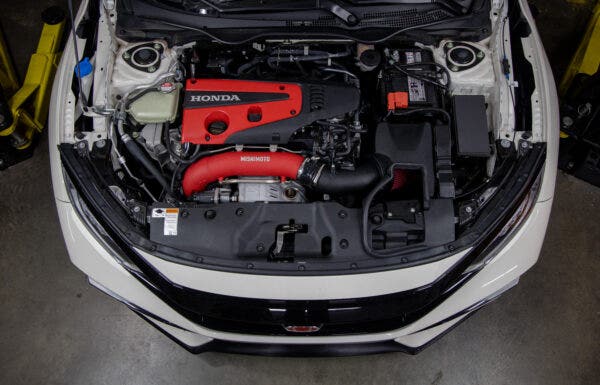 The FK8 Civic Type R has no shortage of performance potential. That's no secret. The heavy-hitting 2.0T mated to Honda's dream team of handling and performance more than delivers for front-wheel-drive fans. Four years later, though, it's time that we delivered more to unlock all of the FK8's potential. Make sure that you get your Race Intake today:
Thanks for Reading!
-Nick