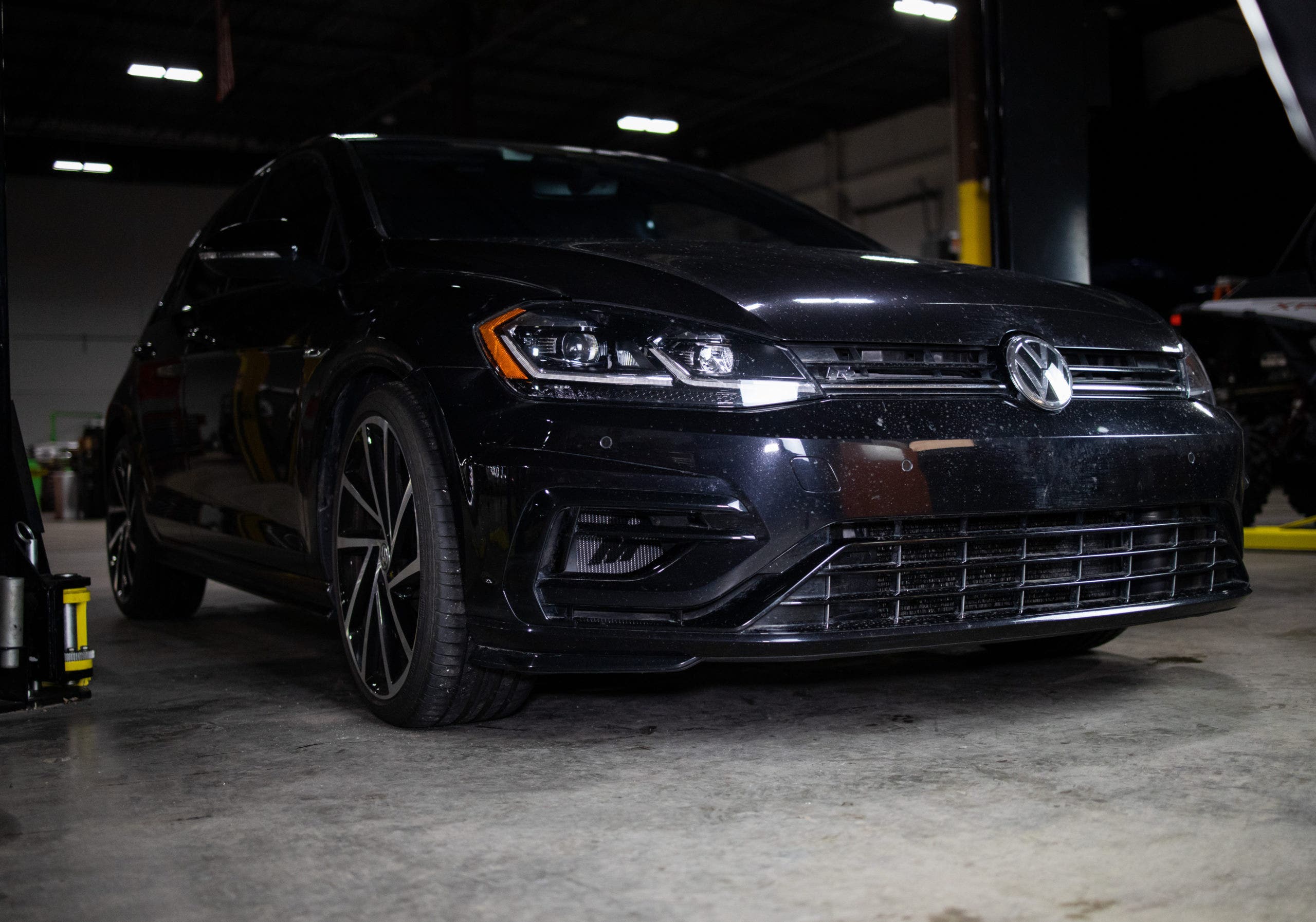 Cooling Supplement - Performance Auxiliary Heat Exchanger R&D
Advancements in automotive technology mean engineers can pack more power into smaller, more potent packages. At least, that's how Volkswagen sees it. The 2015+ MK7 Golf R and all other MQB vehicles are among the most compelling examples of this theory to date, inching ever closer to the 300hp mark out of an unsuspecting hatchback, complete with AWD. The drawbacks to squeezing this much power into a compact platform are the heat generated and decreased room for cooling. VW found a way around this by employing additional auxiliary coolers in these applications. Still, those asking more of their Golf Rs will need more performance from the supplemental coolers, which is where we come in.
VW delivers the Golf R with one or two auxiliary coolers from the factory, depending on your transmission choice. No matter the transmission, VW strategically placed an additional heat exchanger in the left lower grille for supplemental engine cooling. When opting for the DSG, an identical twin on the opposite side of the R keeps the transmission cool.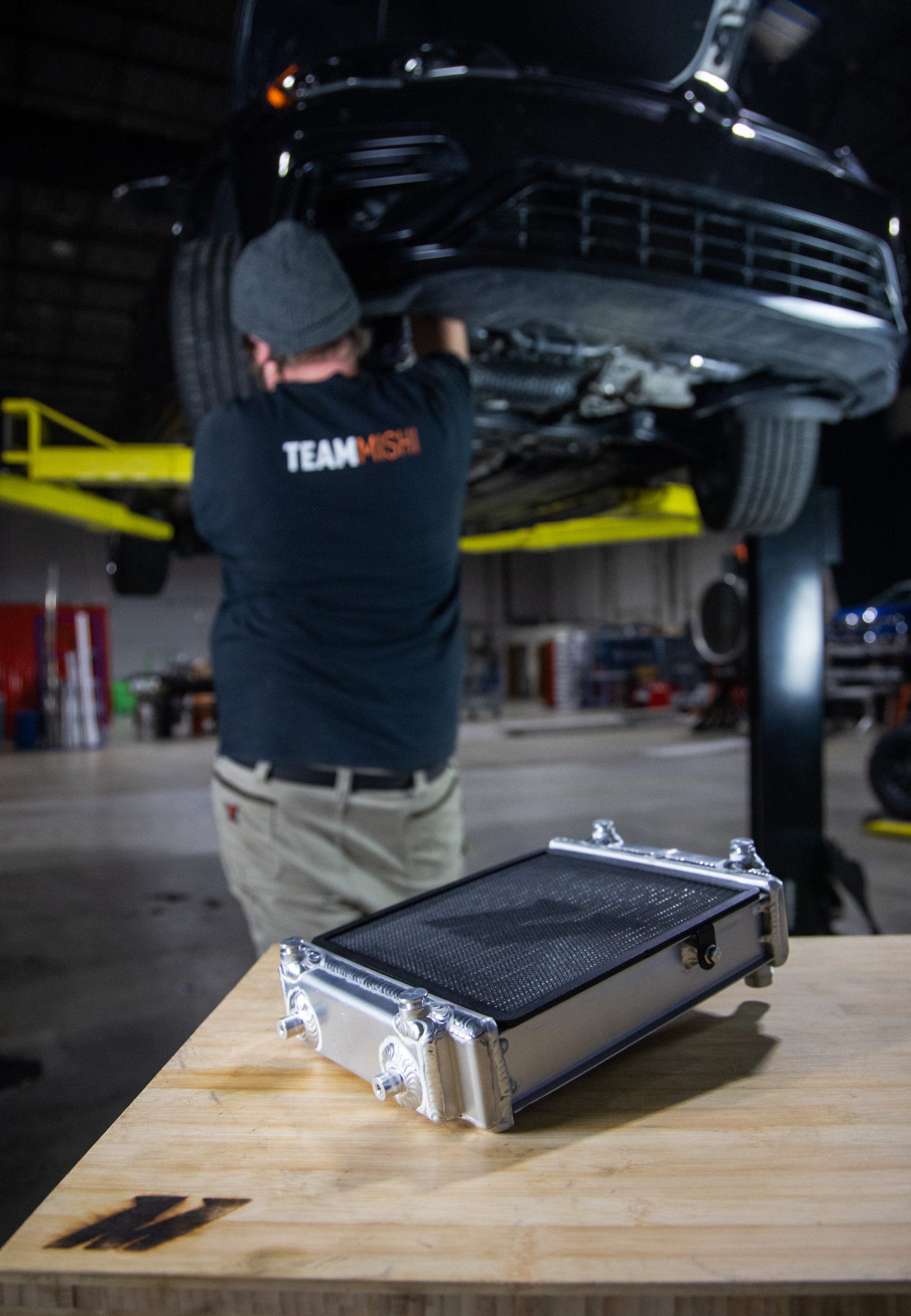 Like most OEM heat exchangers, the MQB platform's auxiliary heat exchangers utilize a lightweight tube-and-fin design with crimped-on plastic end tanks. The dual-pass design helps make efficient use of the space available and improves performance. These coolers provide adequate performance for most typical daily driving and keep the 2.0 TSI at optimal temperatures while running errands. But for those running on the track or demanding more performance from their 2.0T, it's a different story. Every degree of cooling counts, so we made some necessary improvements.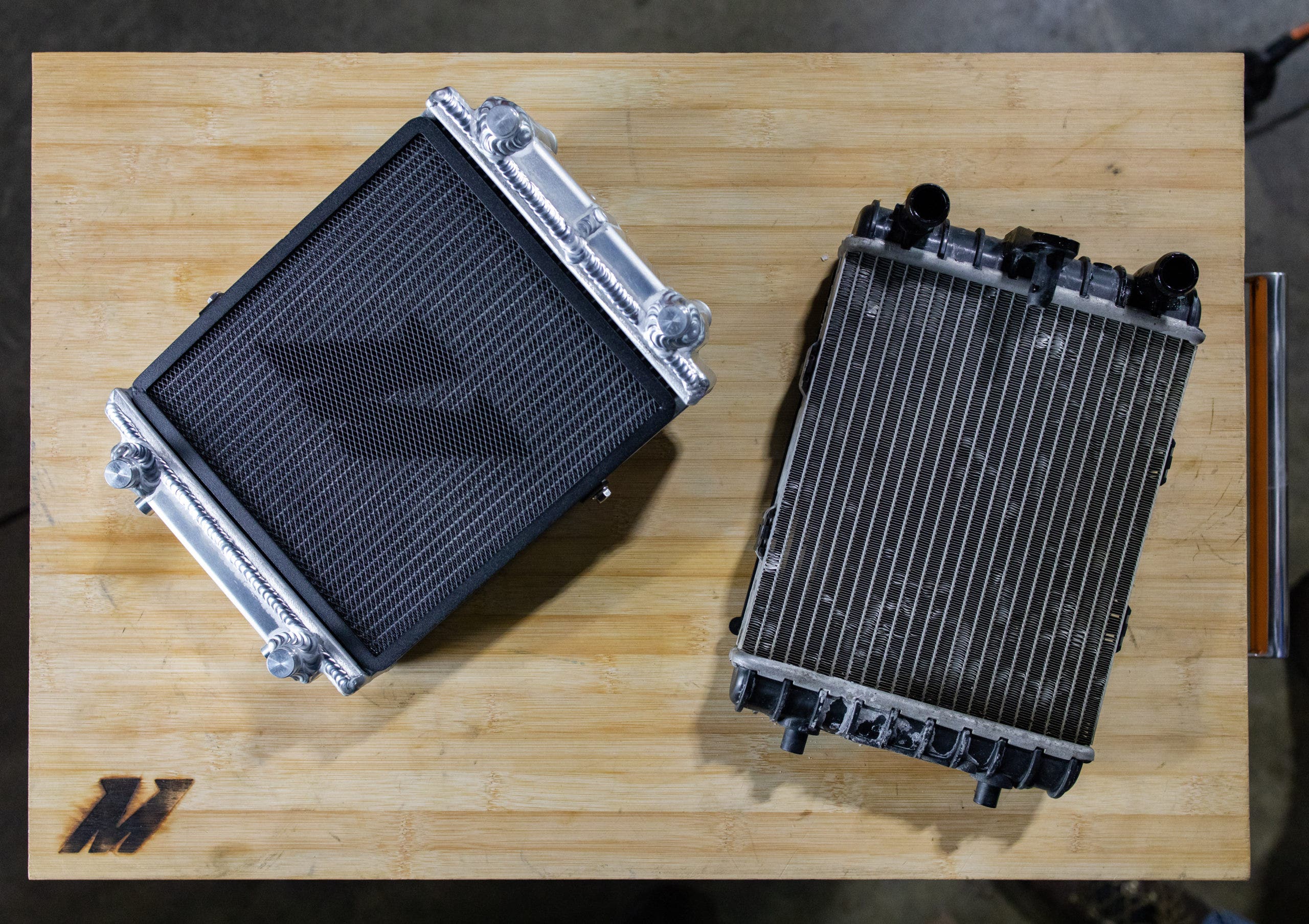 At a cursory glance, you can tell that we had durability in mind. All plastic is gone, and we opted for a complete aluminum construction for long-lasting performance. Also, since these coolers are placed front and center on the Golf, we wanted to ensure they were safe from any road debris. We're including pre-installed stainless-steel rock guards to deflect anything the road or track can kick up and keep the tubes and fins safe.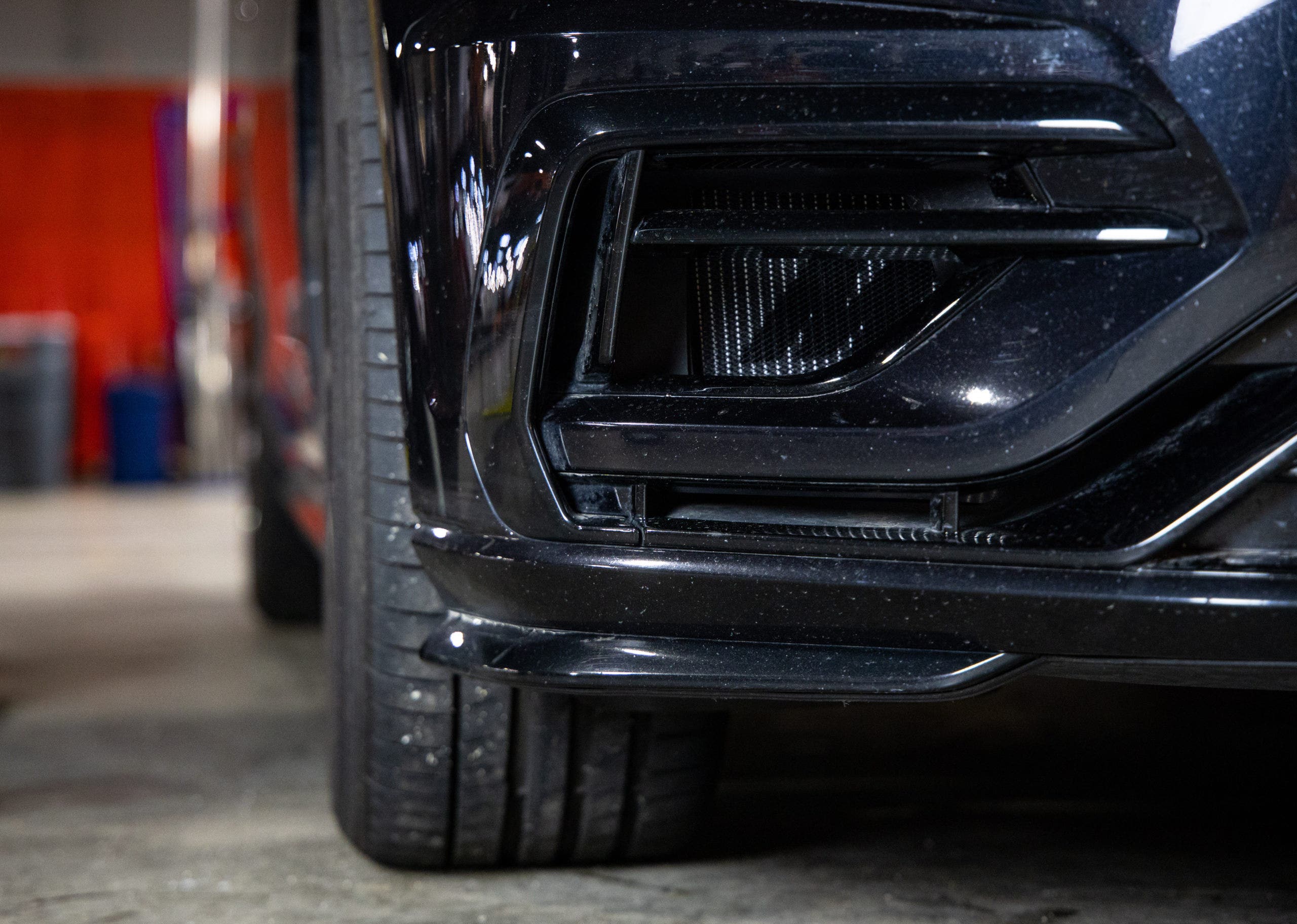 Durability is only half of the equation, though, and improving cooling performance is a top priority in designing these auxiliary heat exchangers. The build envelope is tight, but we managed to find space to add 15mm to the core's thickness, bringing it to 42mm (1.65"). The added girth adds 52% to the core volume and increases coolant capacity by 106% over stock. We also updated the fin design on these coolers, resulting in five additional rows of fins, which equates to a 68% boost in external fin surface area, perfect for improved heat dissipation.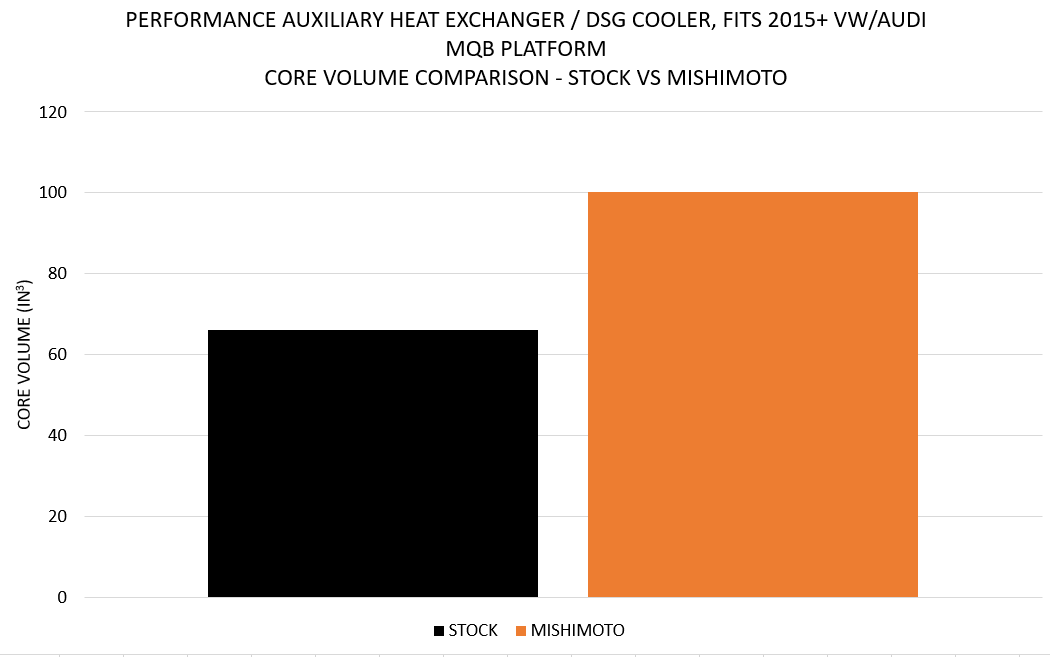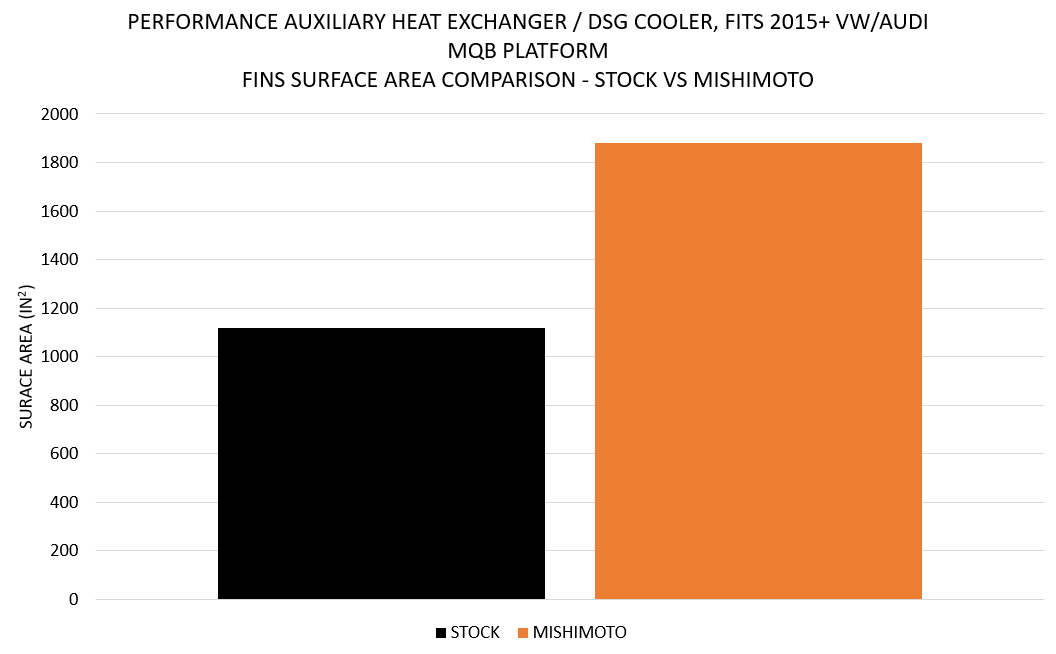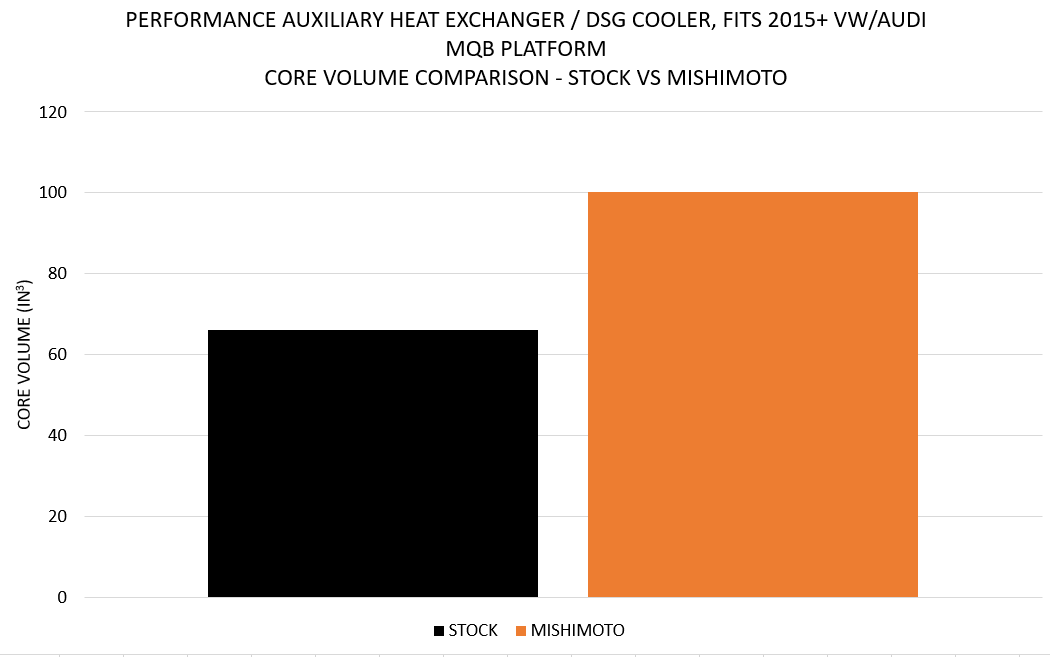 As Volkswagen continues to pack more power into their hot hatches and sport compacts, the more heat these machines will produce. Luckily, we're also experts in filling a small package with tons of cooling power. If you're looking to supplement the cooling system of your Golf R or Audi MQB vehicle, you're in luck since our performance coolers are now available: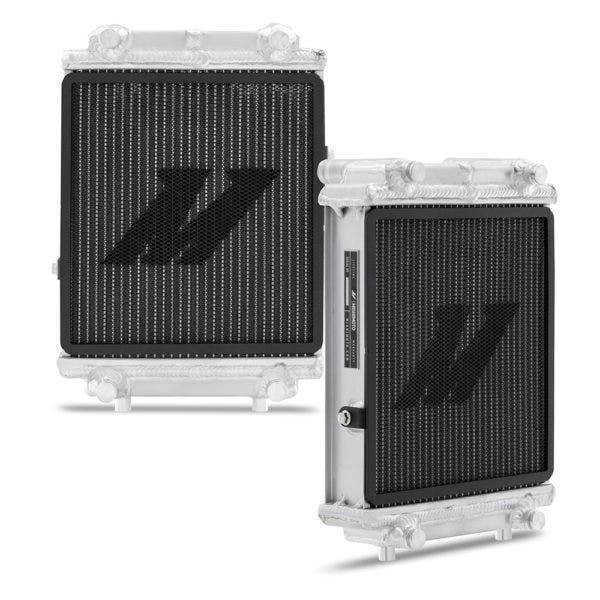 Thanks for Reading!
-Nick