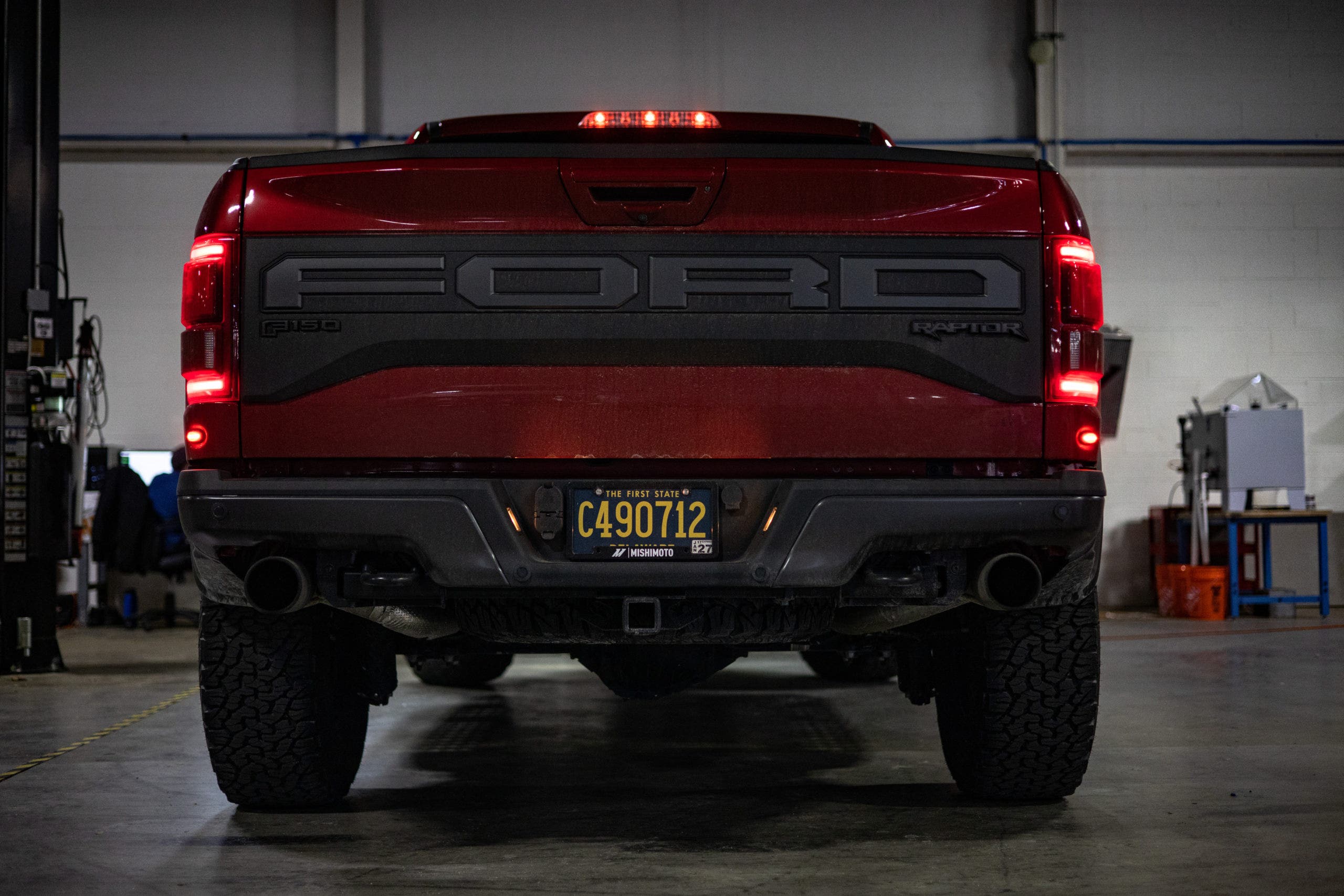 Righteous Pipes - Performance Inlet Tubes R&D, Part 1 - Concept and Design
Ten years ago, the thought of replacing the V8 powerplant of a full-size pickup truck with a turbocharged V6 was blasphemy. Ford made it happen, though, and ten years later, the 3.5L EcoBoost is the breadwinner in the F-150 family. A high-output version even sits at the very top of Ford's pickup line under the hood of the coveted Raptor. Even though the EcoBoost is stealing the spotlight from the V8 option, it could still use some upgrades in the turbo inlet department, and we here at Mishimoto are already on the case. If you are looking to upgrade your truck be sure to check out all the F-150 performance parts we have to offer at Mishimoto
Ford churns out hundreds of thousands of these trucks every year. That means production costs need to stay on the lower side while still meeting the quality standards every F-150 owner expects. The best comprise was to construct the 3.5L EcoBoost's turbo inlet pipes using blow-molding. This method allows Ford to keep up with the high demand for these trucks and efficiently produce tubes with unique shapes and a myriad of connection points integrated into the design.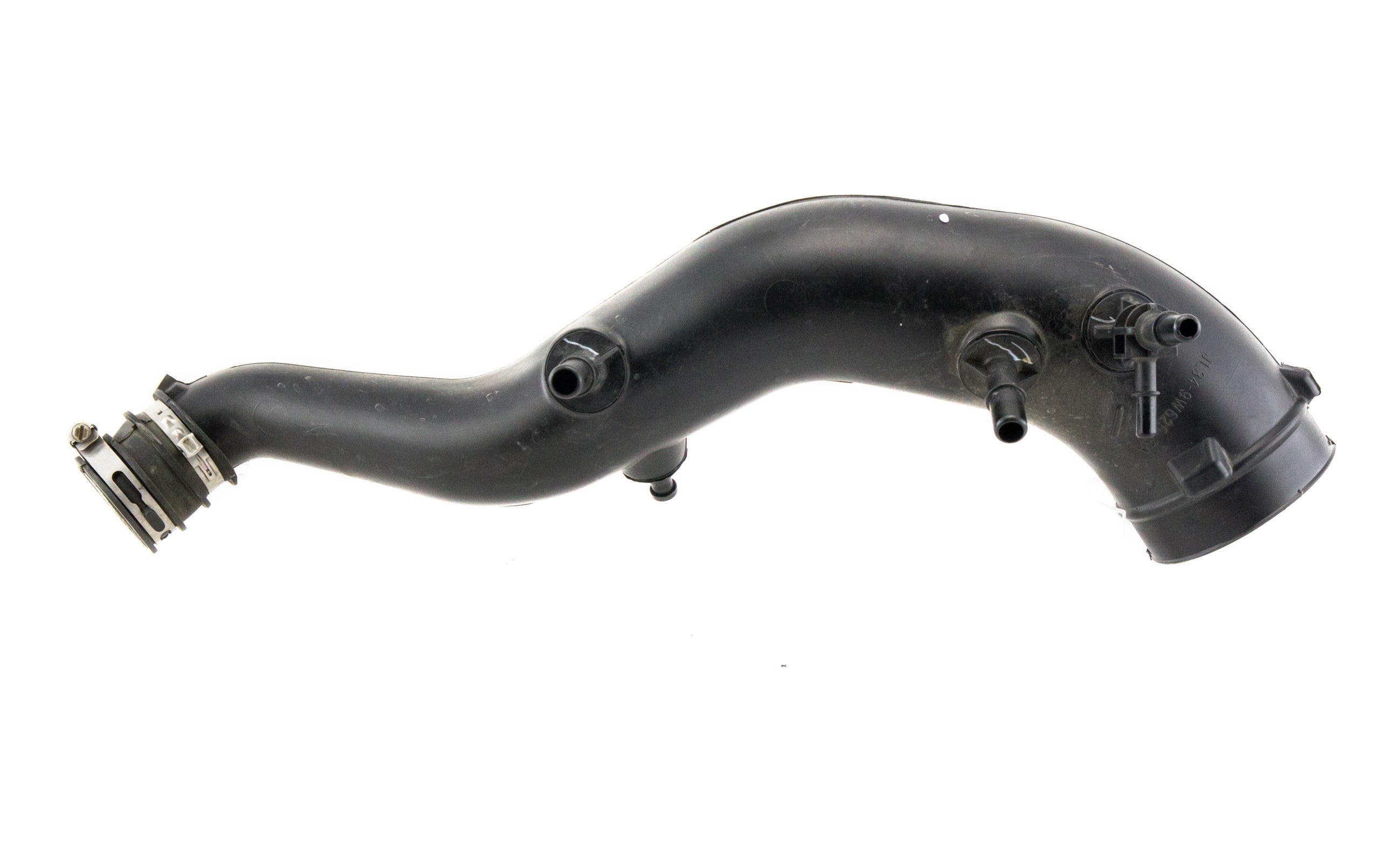 In most situations, these inlet tubes are adequate. They provide enough durability to ensure a constant stream of fresh air to the turbos. However, added durability, flow, or a combination of the two are priorities for some. That's where our updated design plans come in.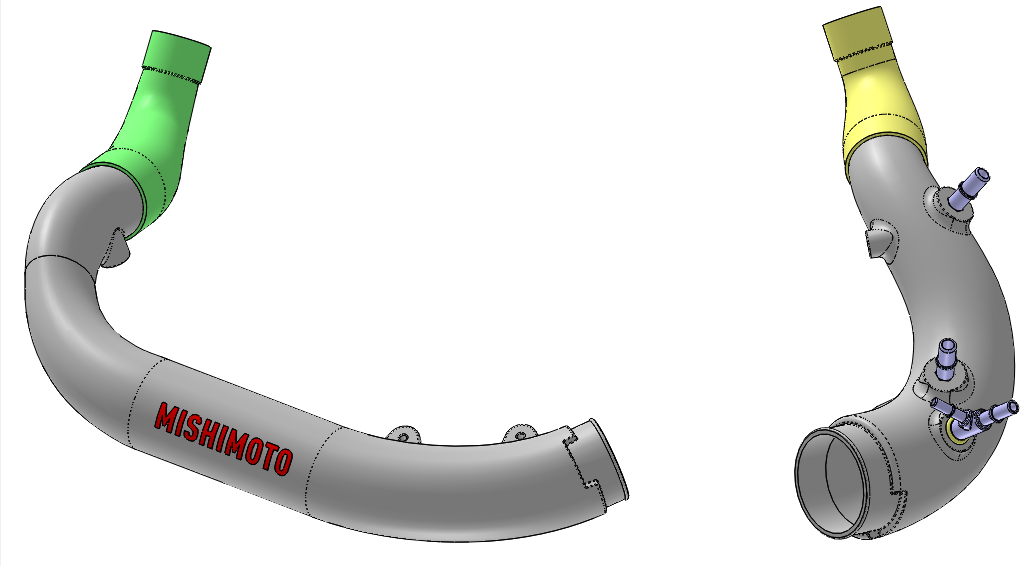 We plan on updating these tubes, starting with the construction. The plan is to utilize rotational molding to form the outer shell of these tubes, with a thicker wall for improved durability. Next up, we wanted to address the connection ports on the driver-side pipe. As the stock unit ages, these ports will deteriorate and become brittle, significantly increasing the risk of cracks and leaks in your F-150's turbocharging system. To prevent this from happening, we're ditching the plastic connections in favor of CNC-machined aluminum.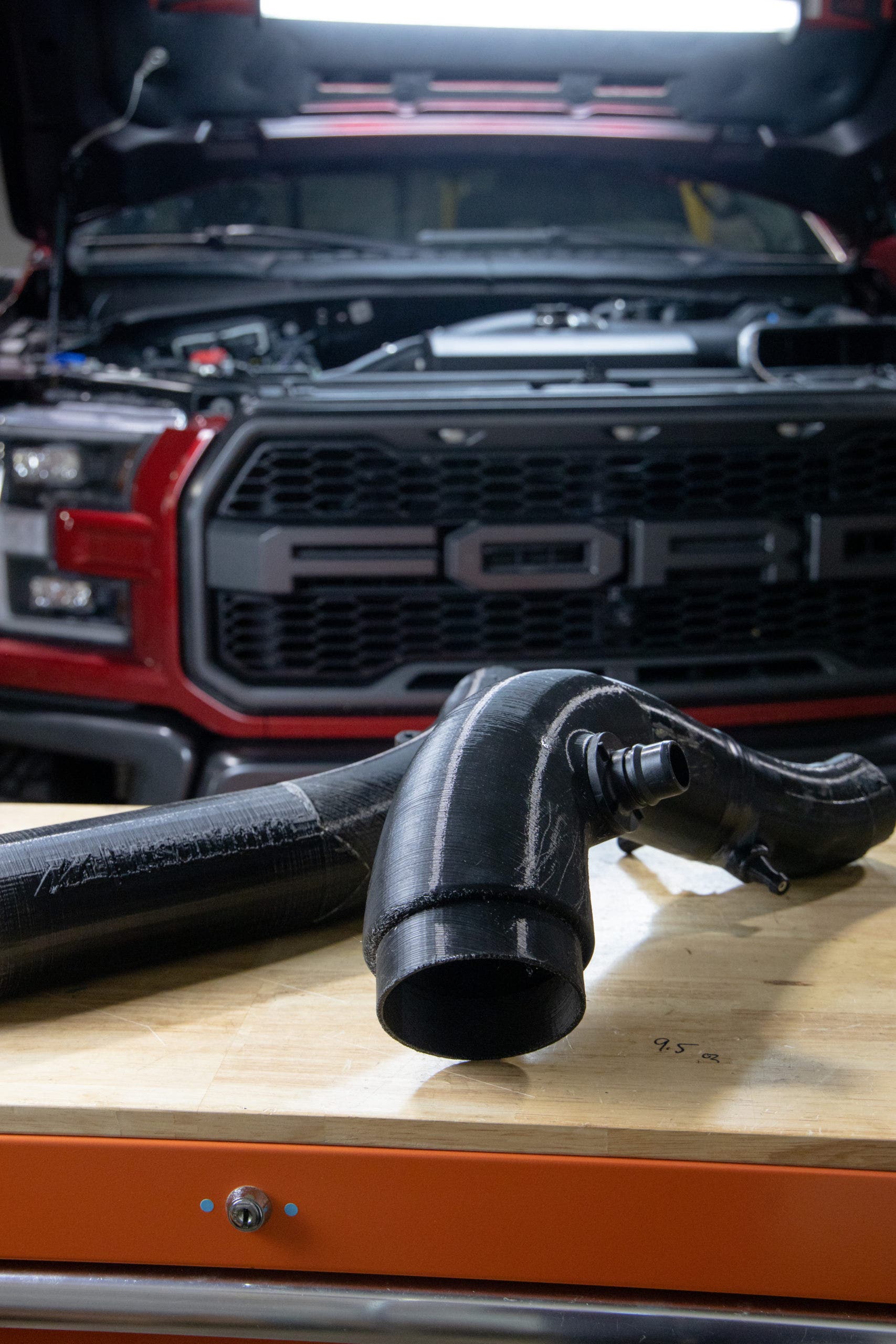 Plans and prototyping are only half of the equation. With our fitment checks complete, we're ready for our full production samples. Make sure to stay tuned in the next few weeks for the first look at our final design and testing results.
Thanks for Reading!
-Nick