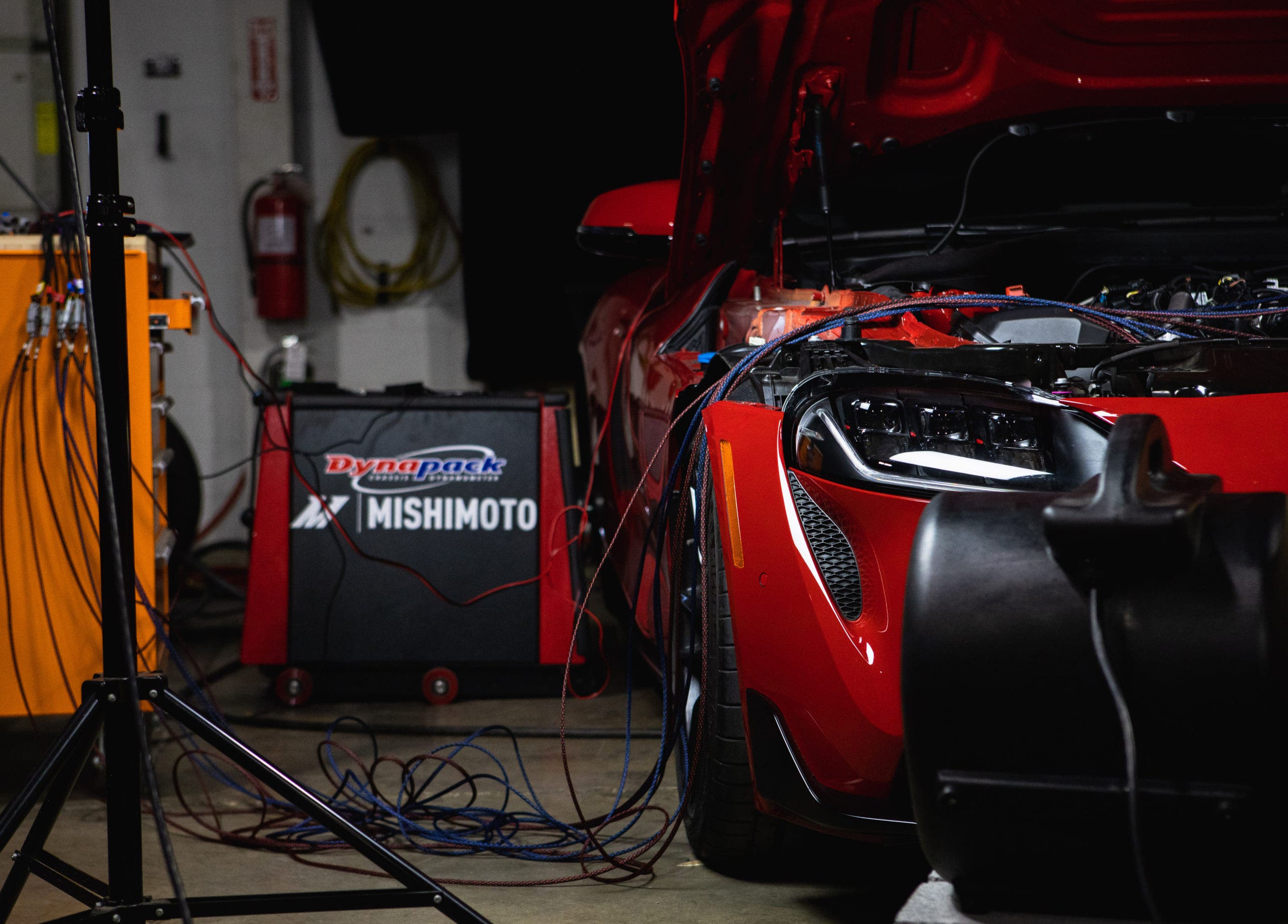 Building Endurance - Performance Radiator Kit R&D, Part 6 - Testing Results
Posted:
November 13, 2020
PERFORMANCE ALUMINUM RADIATOR KIT, FITS TOYOTA GR SUPRA 3.0L, 2020+
Endurance is all about the long term. Building endurance in the automotive industry might mean keeping the car on the track for a few more minutes or stretching the same performance over a few extra years. Since the 2020+ Supra finds itself taking up both track and daily driving duties, we wanted to make sure our new radiators cover all the bases in improving the Supra's endurance.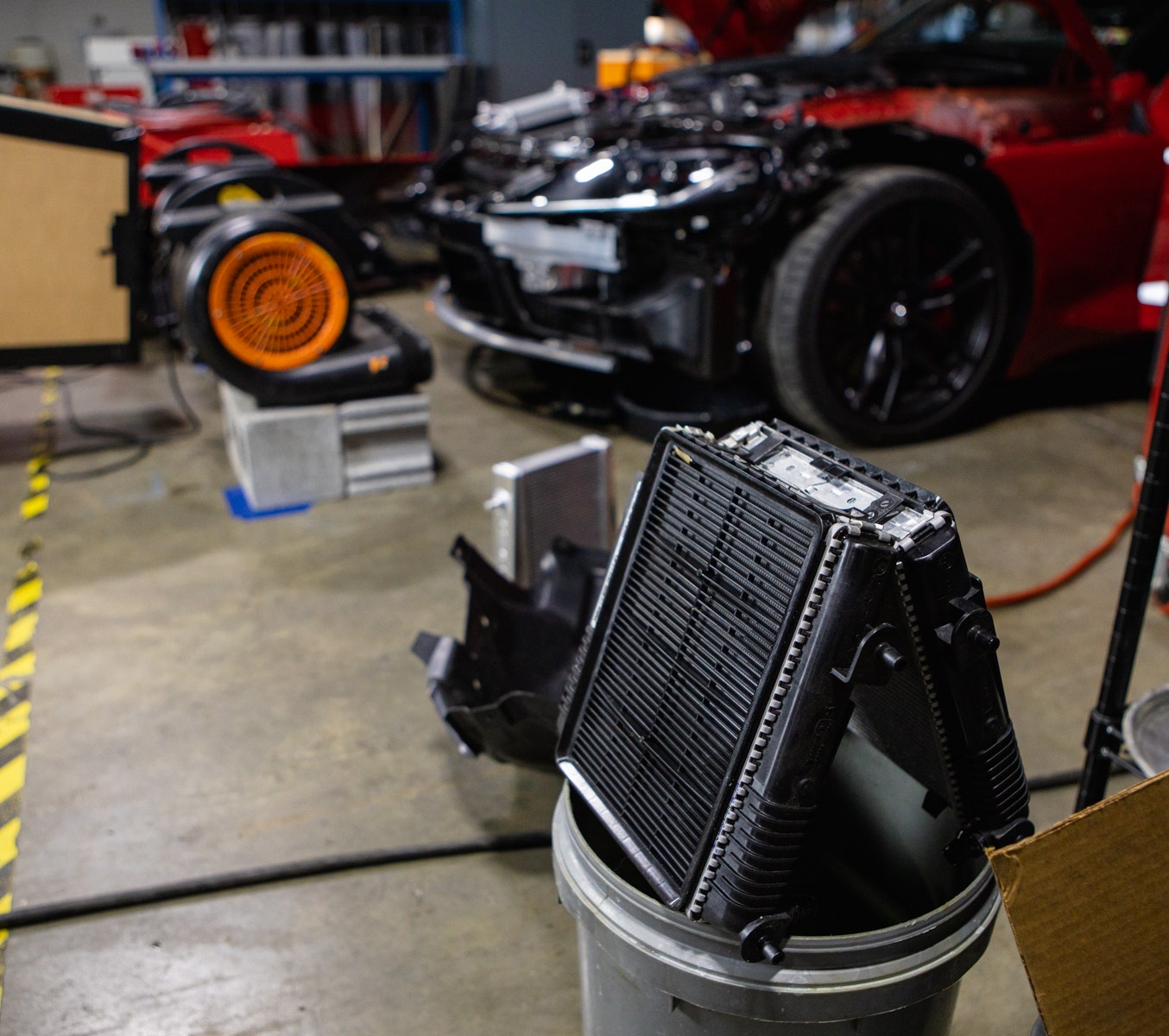 The demand for quality has sharply increased over the years. In the past, overheating sometimes was a part of owning a performance vehicle. The technology behind cooling has improved by leaps and bounds over the past decade, leaving a small margin for increasing performance. That's especially true when a BMW badge is involved. Even still, there were improvements to be made to the Supra's cooling system, starting with its size and structure. Part of building the Supra's endurance entails that the cooling system stays fresh for the vehicle's life. We covered the new look of our primary and auxiliary radiators in our last two posts, but here's a more scientific size comparison between the stock units.
Size is one thing, but how do these new radiators perform? For that, we moved out of the bays and over to the Dynapacks for a torture test. We opted for our traditional load testing. The test simulates extreme load and tells us how each radiator performs under the worst conditions. Each test starts with the coolant at the same temperature, then the vehicle is held at 4000 RPM for 60 seconds. We matched BMW's primary and auxiliary radiators' performance under these conditions, which is no small feat. In the real world, we would expect our kit to exceed the stock cooling system's performance.
Endurance is about maintaining performance over the long term. With our enhancements to the cooling system, our new radiators step up to the cooling power supplied to the Supra's B58 and will stand the test of time. The rest of the Supra is built to last. It's time to make sure the cooling system is up to the same standard.
PERFORMANCE ALUMINUM RADIATOR KIT, FITS TOYOTA GR SUPRA 3.0L, 2020+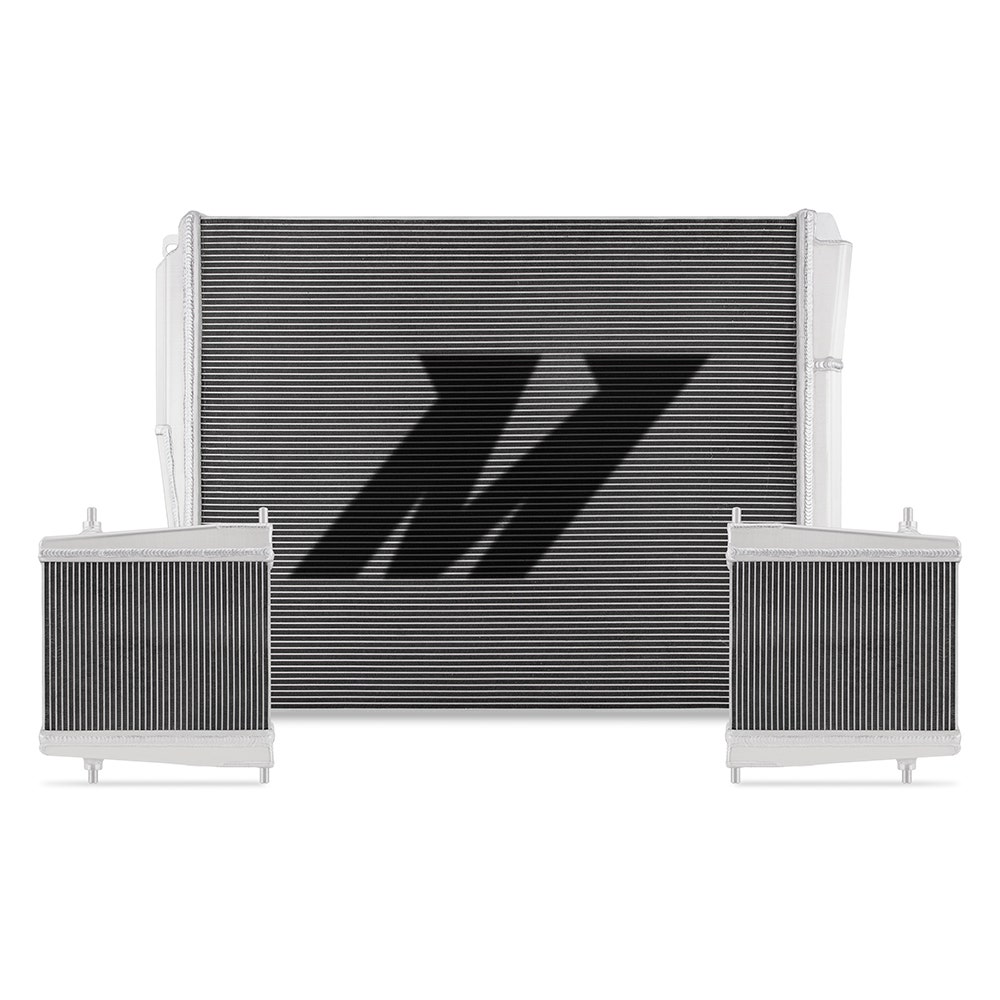 Thanks for Reading!
-Nick