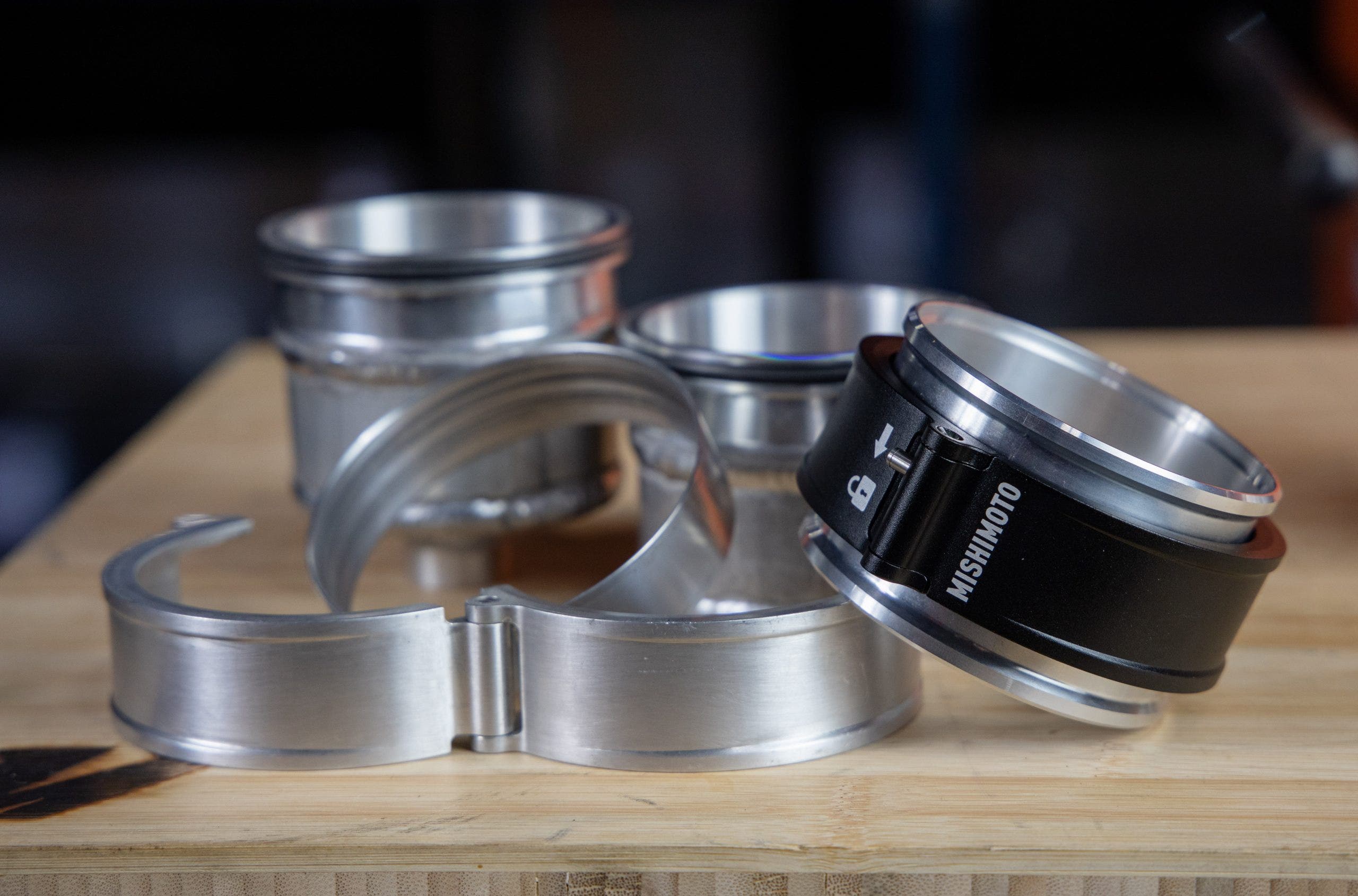 Clamp Down - Quick Release Clamp Assembly R&D
Posted:
September 18, 2020
Clamps don't get the recognition that they deserve. It might seem like a mundane subject, but in reality, it's quite a diverse world of clamping out there. An adequately tightened worm-gear could be the line between a solid day at the track or leaking boost pressure or coolant. We here at Mishimoto wanted to put our mark on the clamp world, which led us to create our Quick Release Clamp Assembly.
Why would you need this new fangled clamp? Why would you weld in a clamping system rather than source some couplers and standard clamps? I'm glad you asked! For starters, the all-aluminum construction lends itself to a significantly more secure connection, making these clamps perfect for high-horsepower vehicles pushing tons of boost through the system. Utilizing this clamp will allow for a solid metal intercooler pipe system while still allowing for easy removal of the intercooler as needed. Through our testing, we found that these clamps are capable of withstanding up to 400°F and can easily handle 110psi of operating pressure. Finally, Every build is unique and sometimes requires some equally unique hardware to match. Our clamps' sleek new styling is a perfect combination of form and function under the hood.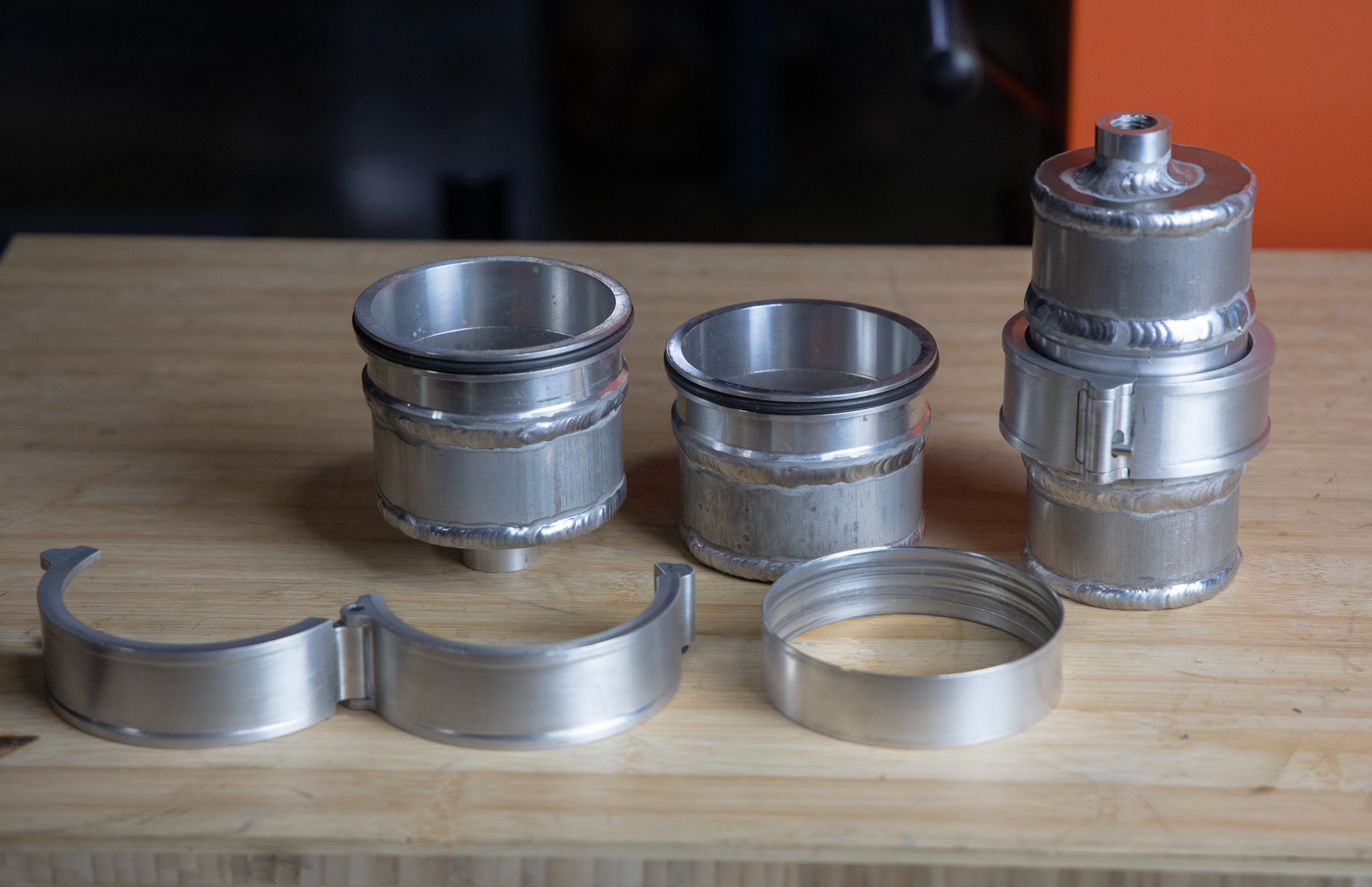 On an average, run-of-the-mill clamp, testing would be simple. Step 1: tighten clamp. Step 2: test complete. Not here at Mishi. Since these are meant to handle a tidal wave of pressure and abuse, we needed to ensure that our design could, well, handle all of that. For that, our resident fabrication wizard broke out the welder and our testing equipment to run a series of thorough tests on our quick release system.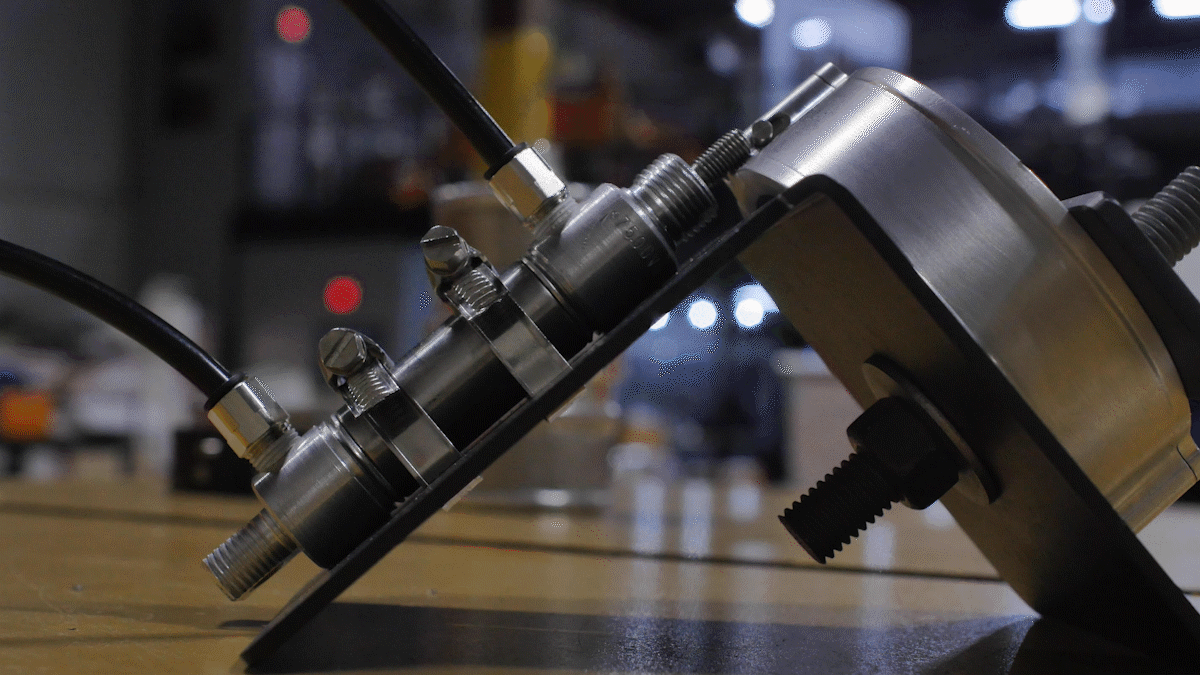 The first test we performed was a pressure test to ensure that the clamps are safe to hold just about any boost pressure. The second test evaluated our unique latching system. This latch is the pin that literally holds it all together. Our clamps wouldn't be any good if this pin couldn't stand the test of time. So, Mike set up a system to cycle the latch over 15,000 times. But rather than read about it, we'll show you:
If you're on the lookout for an upgrade to your clamping game, you're in luck. Our Quick Release Clamp Assembly is now available for sale in a 2.5" and 3" option, so get yours today.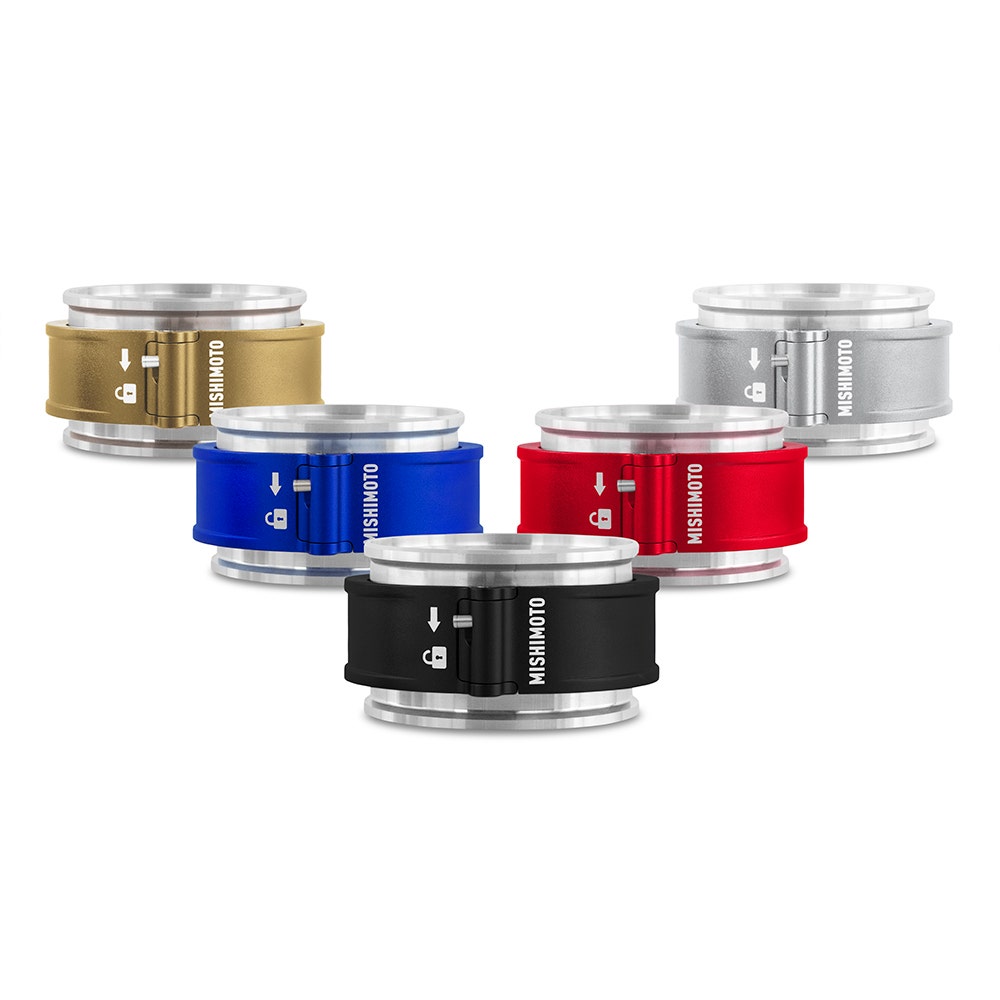 Thanks for Reading!
-Nick