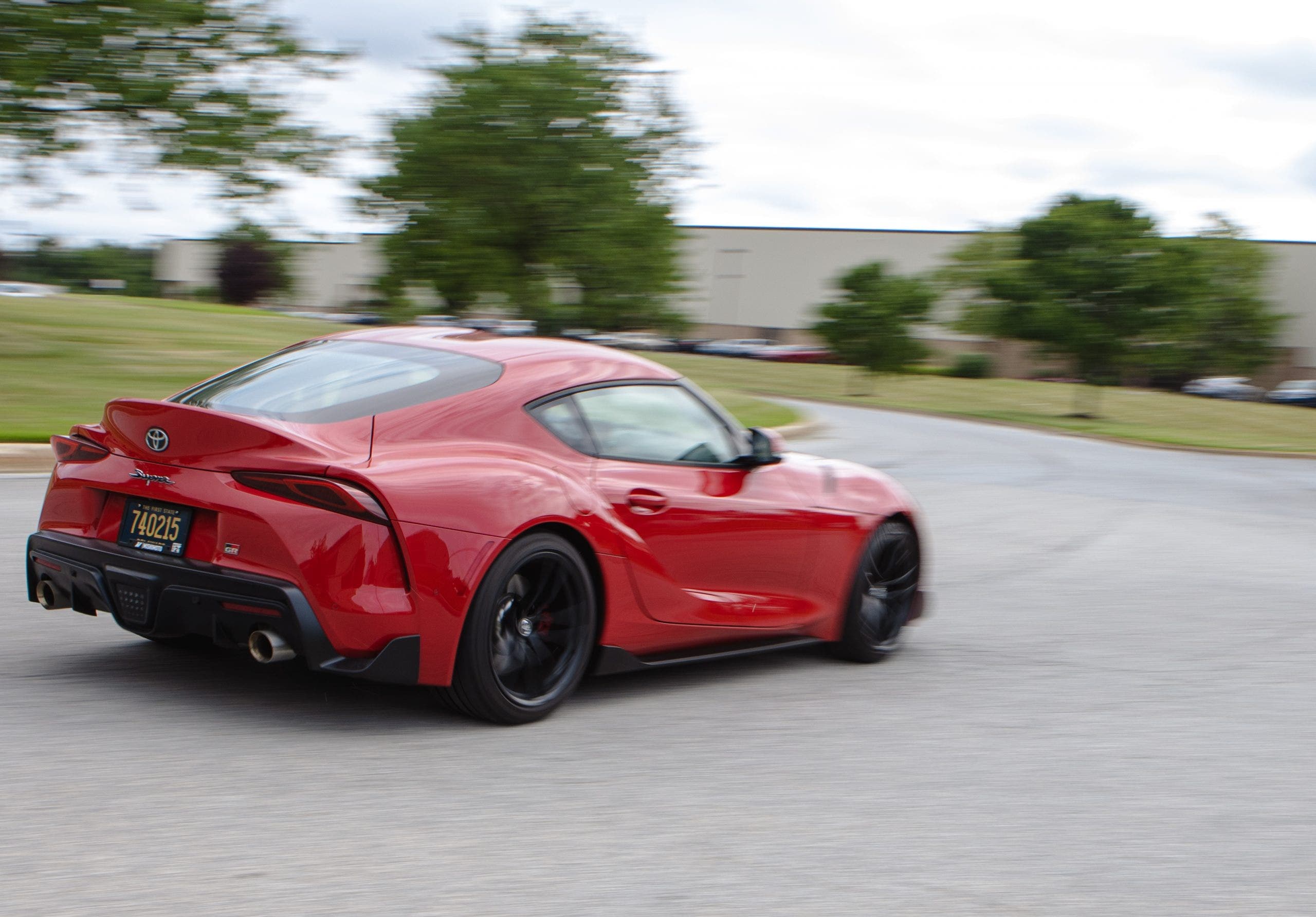 Cool Integration - Performance Heat Exchanger R&D, Part 3 - Production Sample
PERFORMANCE HEAT EXCHANGER, FITS TOYOTA GR SUPRA 3.0L, 2020+
It's hard not to be a showoff behind the wheel of the A90 Supra, and we can't exactly blame you either. The car begs to be thrashed, and resisting the exhaust pops is futile. The namesake is one that demands attention (ISSAT A SUPRA?!), all wrapped up in a sleek, not exactly subtle body design. The fact is, the Supra is showy, and that's fine. We're just as eager to be just as showy with our new means of reducing the intercooler temperatures in the form of a performance heat exchanger. So, rather than getting existential about the Supra, let's just dive right in. Without further adieu (drumroll please), we'll let some of these photos speak for themselves.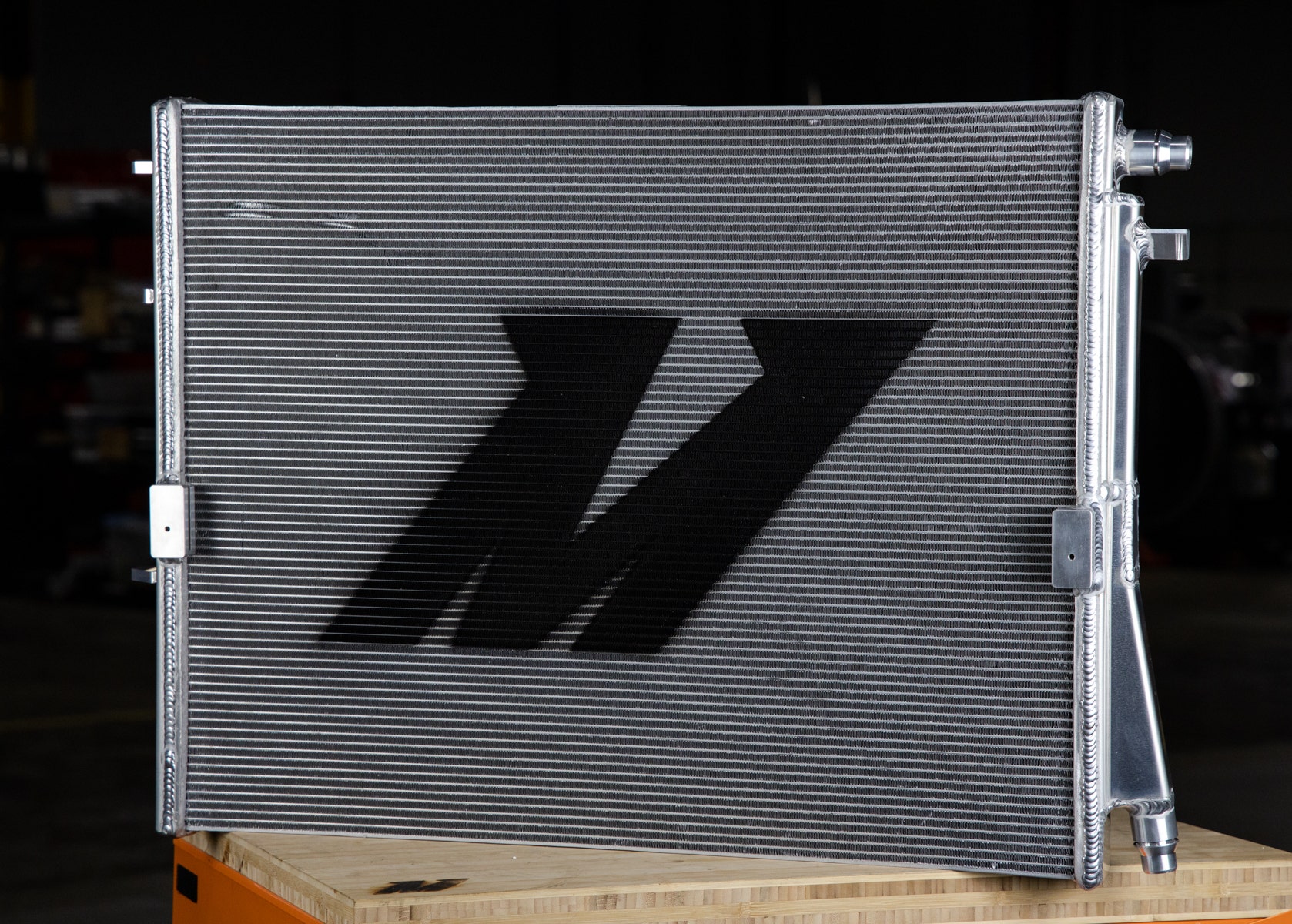 The first and most apparent revision is full aluminum construction aimed at exponentially improving the durability of this heat exchanger. Focusing in on the core, we expanded the thickness of the core by 10mm, for an overall 42mm thick, single row core, equating in a 31% increase in core volume. Jason also made adjustments to the row and fin designs, increasing the external fin surface area by 48% all in the name of boosting the heat dissipation characteristics of the core.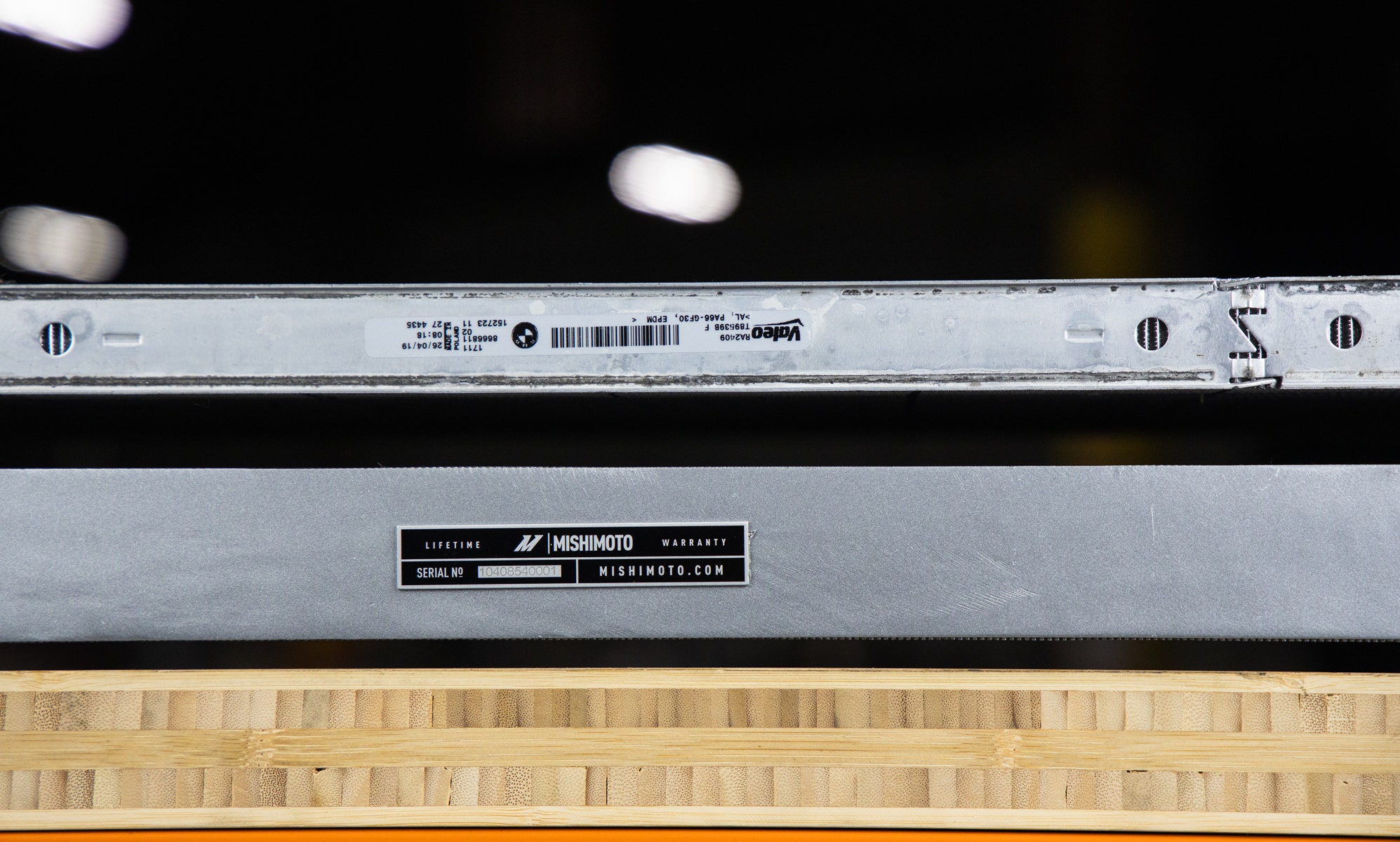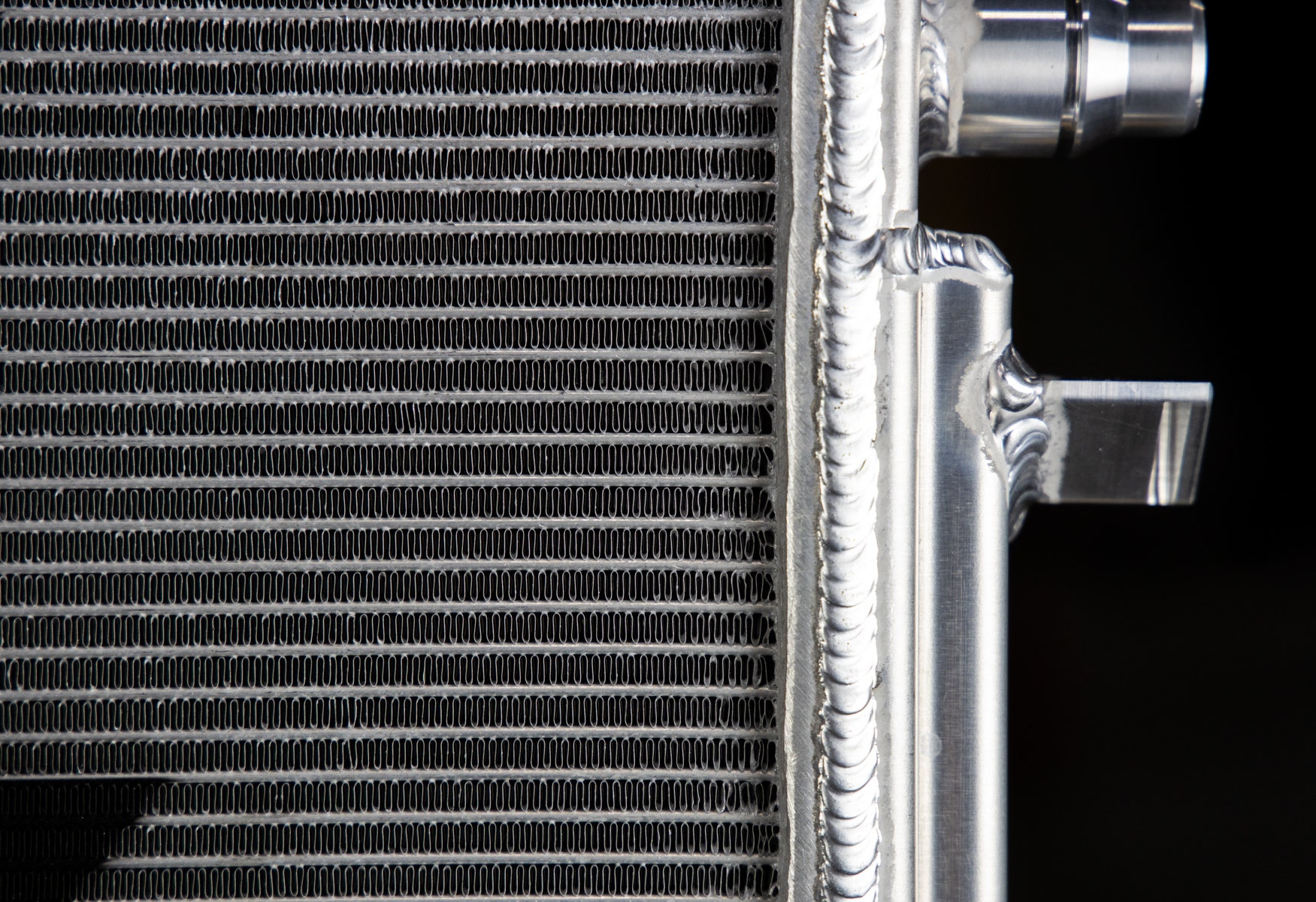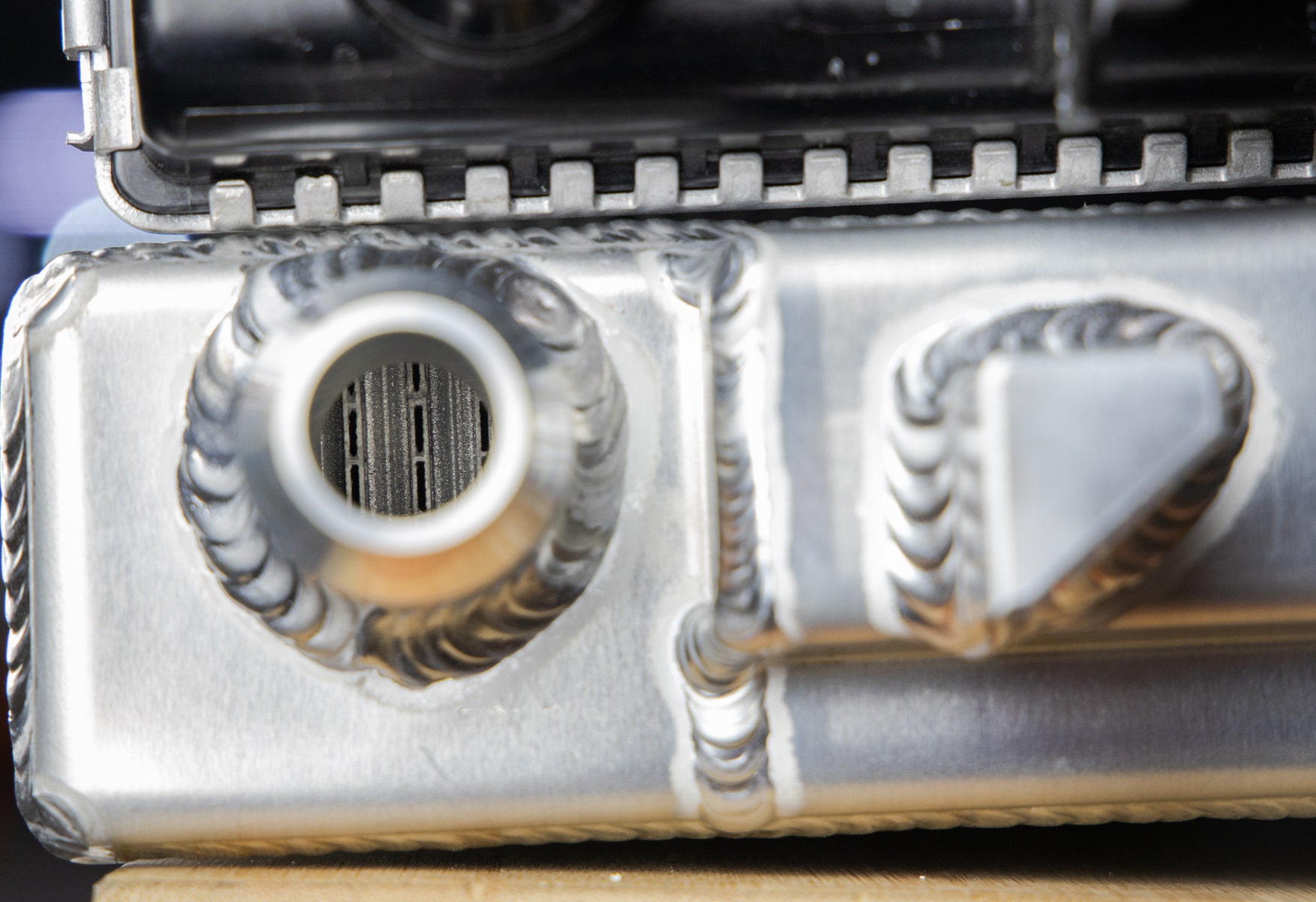 A peek into the core reveals that the aluminum construction wasn't the only feature added in the name of durability since we also opted for the addition of strutted tubes. Under hard driving conditions, the front cooling stack can twist and flex as the vehicle enters and exits tight corners. The forces acting on the core of the heat exchanger can potentially cause leaks down the line. However, by adding struts in the core, we've increased the strength of the Supra's heat exchanger core, and significantly reduced the risk of coolant leaks in the future.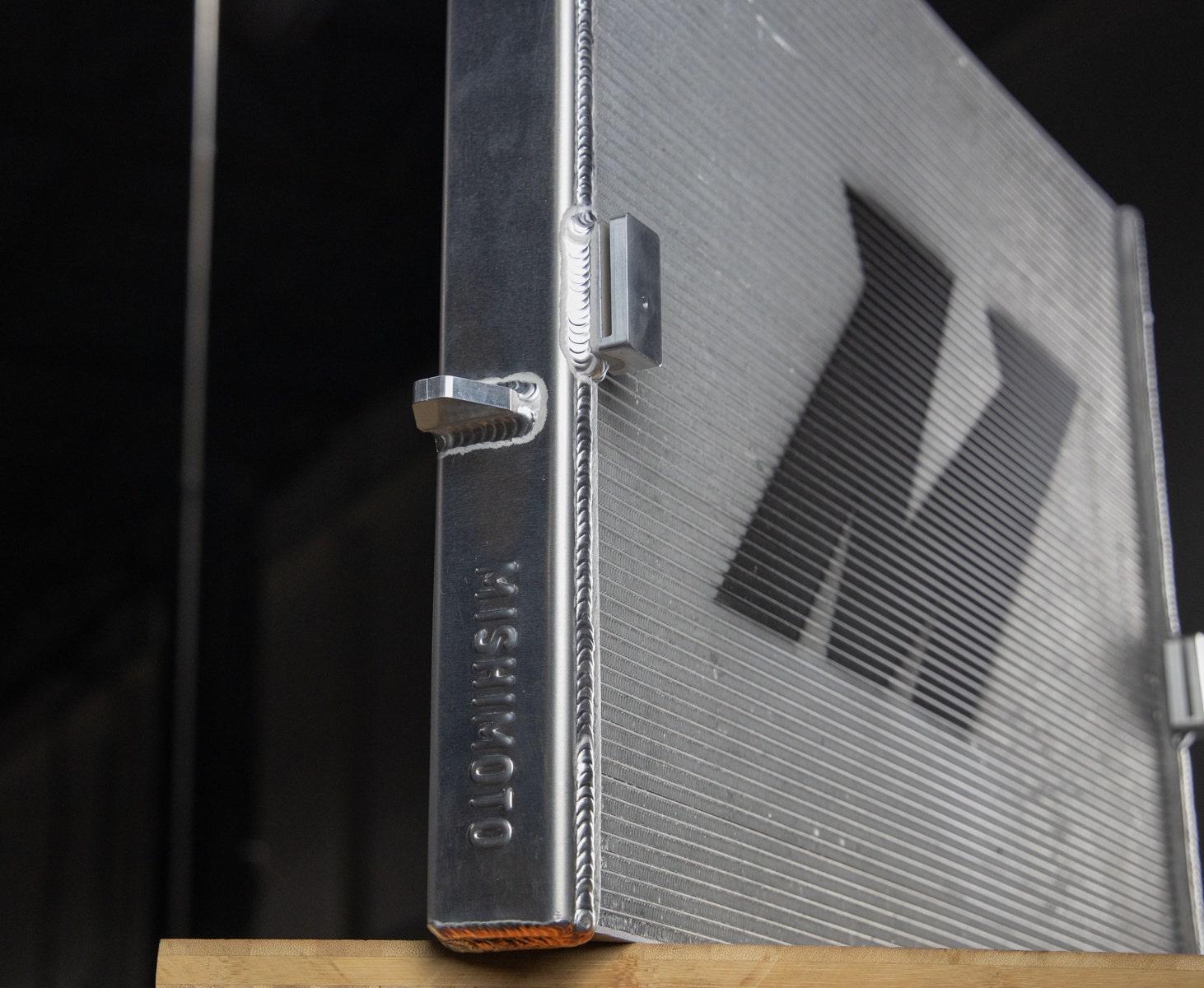 The end tanks have received a full overhaul as well in the name of longevity by ditching the crimped on plastic in favor of full aluminum, TIG-welded to the core. For the sake of simple integration to the stock system, we did opt for retaining the same layout of mounts and inlets and outlets as the factory core, including the factory derived quick disconnect fittings. Also, it should come as no surprise given the inlet and outlet locations, but we also chose to keep the dual-pass flow through the core for optimal heat transfer.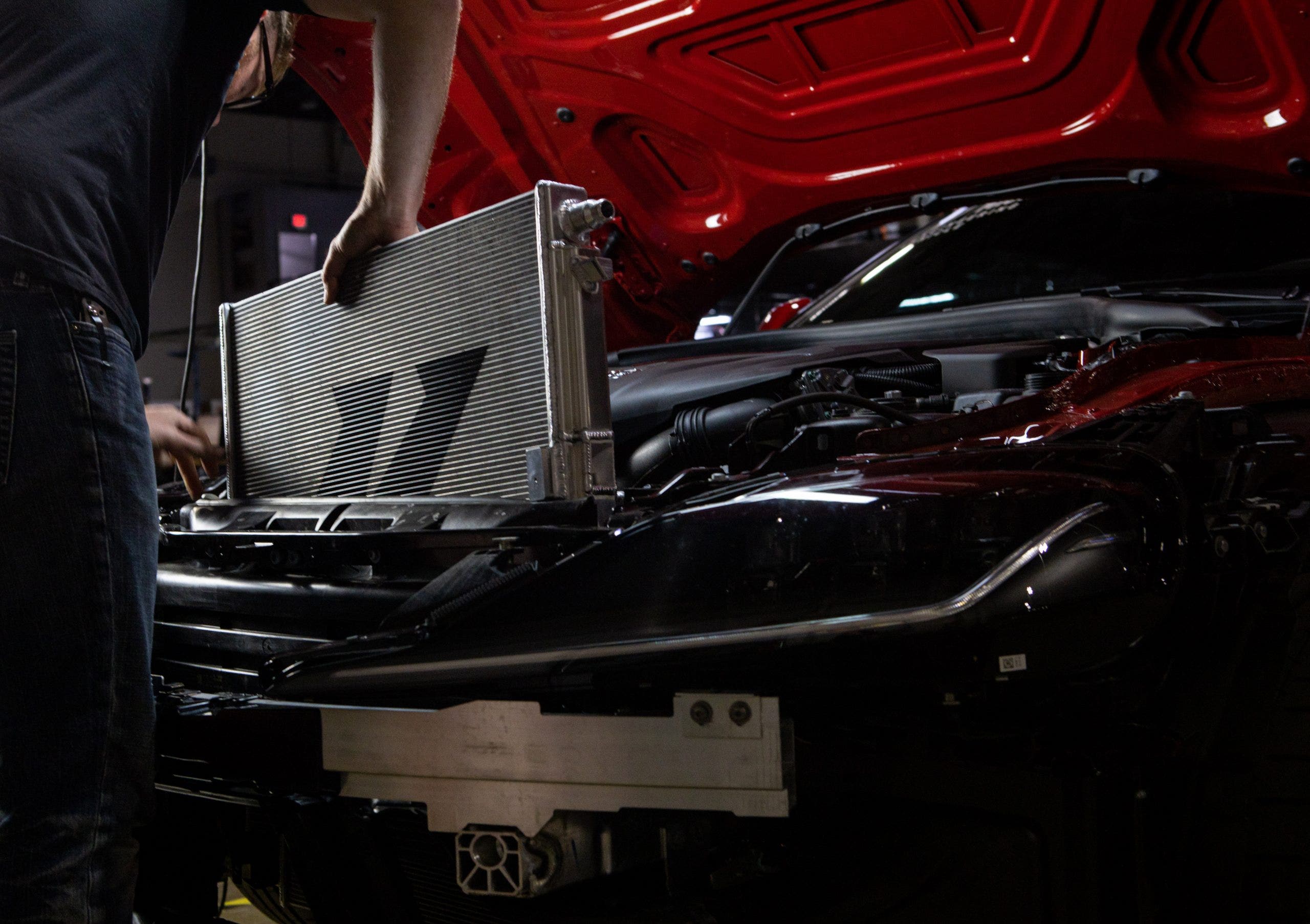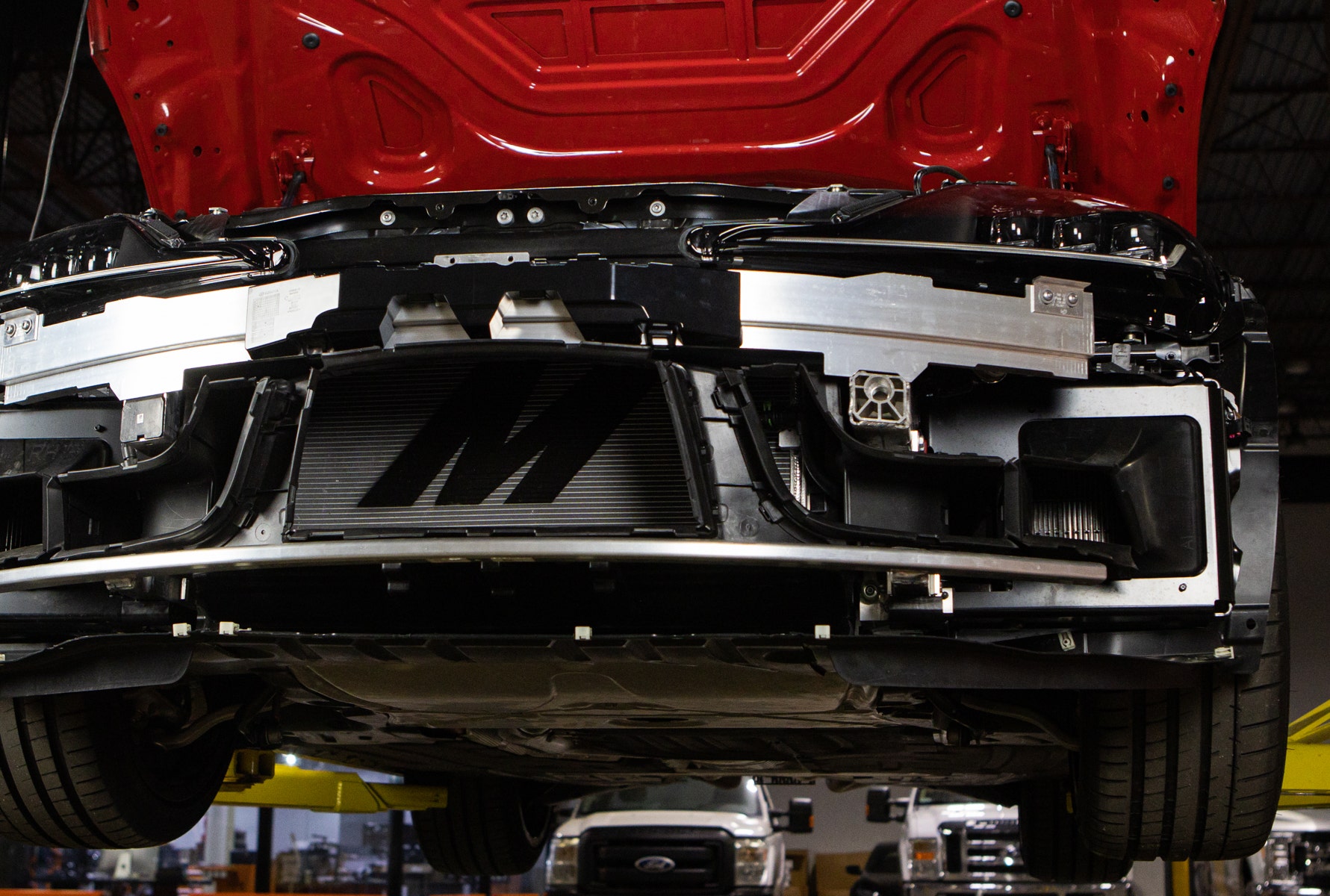 Just like the Supra itself, our new heat exchanger is quite the showoff, and we're just as eager to show it off. We're also ready to see if it can perform as well as it looks on paper too. Make sure that you stay tuned to see the torture testing that we're planning for the Supra's new cooling system coming soon.
PERFORMANCE HEAT EXCHANGER, FITS TOYOTA GR SUPRA 3.0L, 2020+
Thanks for Reading!
-Nick