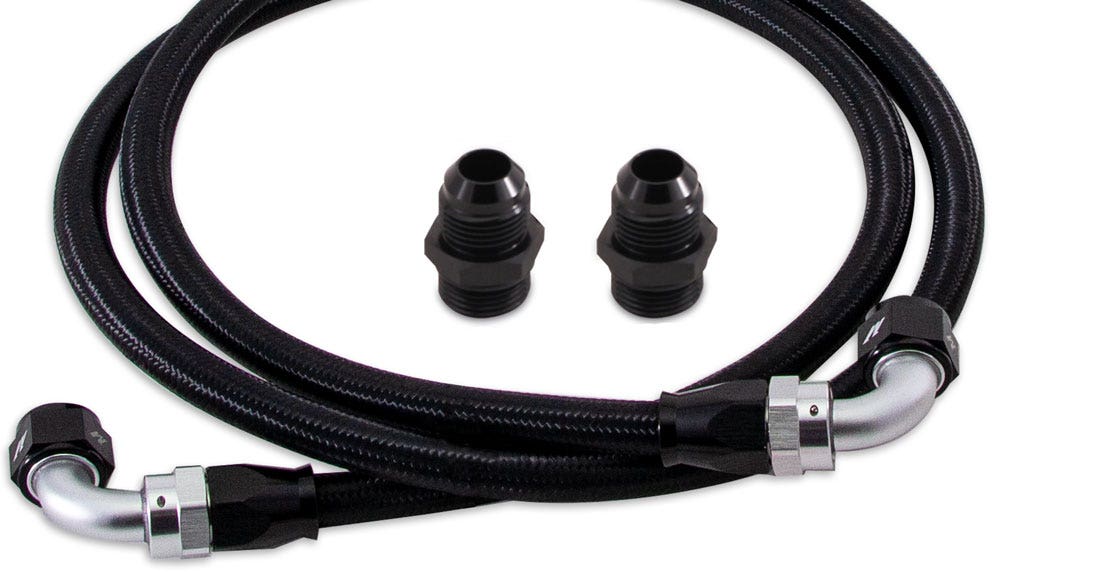 Backbone of Performance, Transmission Line Kit: Release
Every truck owner knows it doesn't matter how powerful or reliable your engine is if you can't get any power to the wheels. If the engine is the heart of the drivetrain, the transmission is its backbone, holding it all together and letting the power flow to the wheels. The transmission mated to your 2001-2010 LB7, LLY, LBZ, or LMM 6.6L Duramax is essential to everything your truck does, and keeping it cool is crucial.
Upgrading your transmission cooler with a Mishimoto performance cooler is a good start, but the fluid still needs to get to the cooler. The stock Duramax transmission cooler lines are fine enough for a new, stock truck, but over time the stock hard lines can begin to degrade. Corrosion can eat away pinholes in the hardlines that let precious fluid leak out and high line pressures from built transmissions will find every weak spot. That's where the Mishimoto 2001-2005 and 2006-2010 6.6L Duramax transmission line kits come in.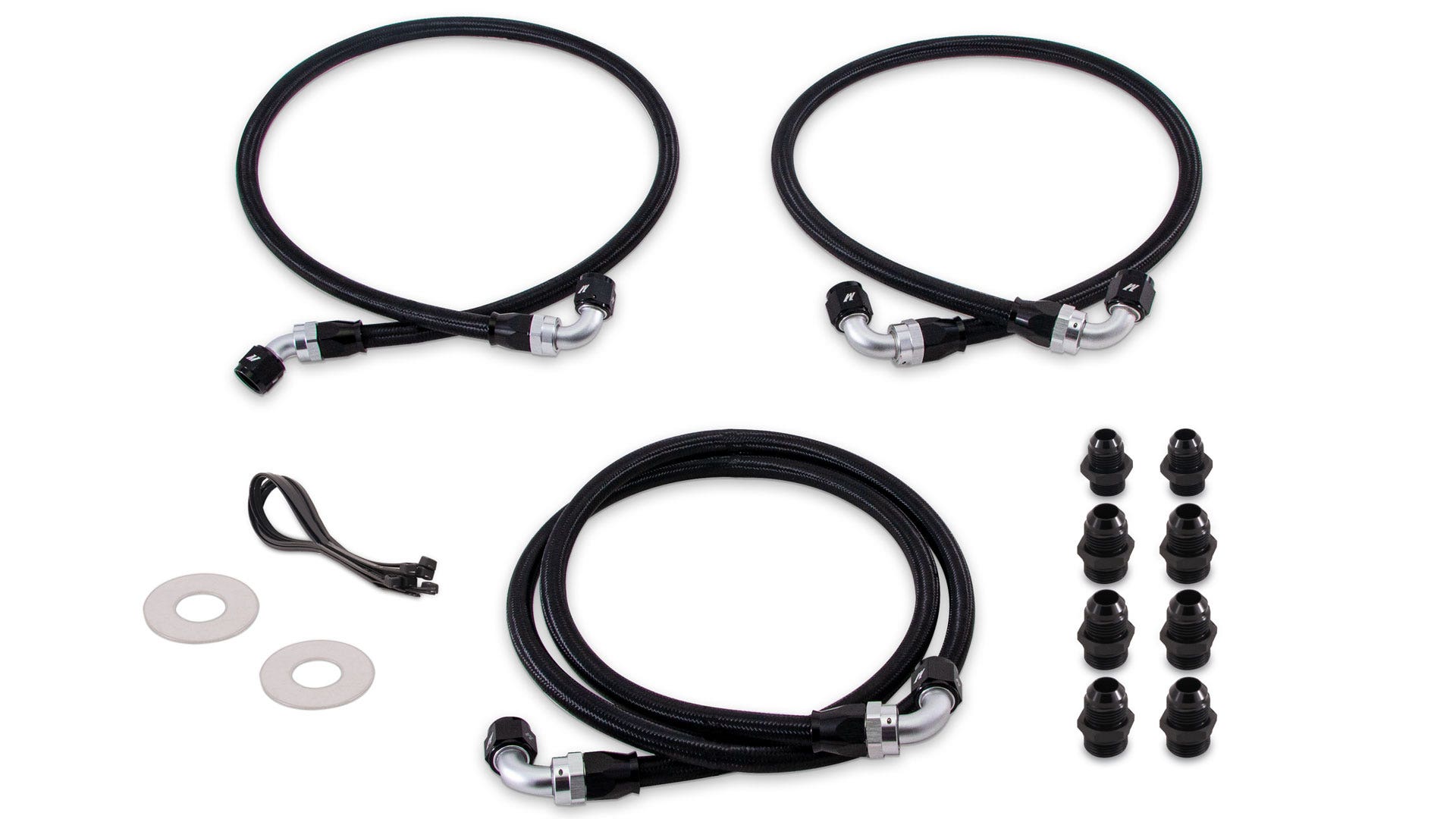 Our high-performance lines are constructed with a durable PTFE core that's wrapped in a high-strength nylon braid. The PTFE line is extremely oil and heat resistant for durability in even the harshest environments. This inner core allows the line to flex for easy routing and to let the line move with the transmission, without transferring any of that flex to the connections.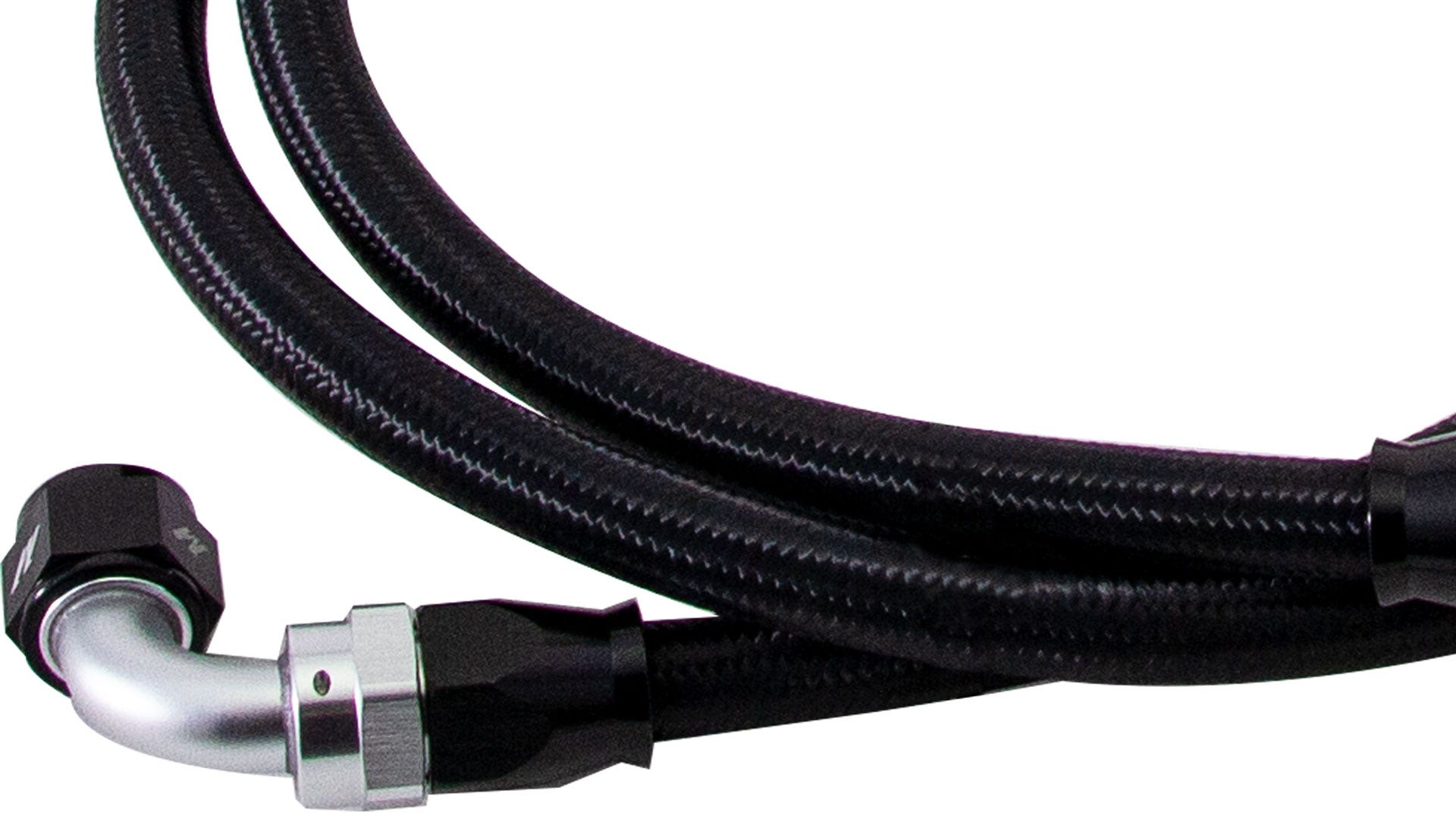 To protect the lines against higher line pressures that come with performance transmissions, we've wrapped them in braided high-strength nylon. This wrap prevents expansion and further protects the lines from abrasion. Unlike the stock metal hardlines, the nylon wrapping makes the Mishimoto transmission lines strong, without sacrificing longevity.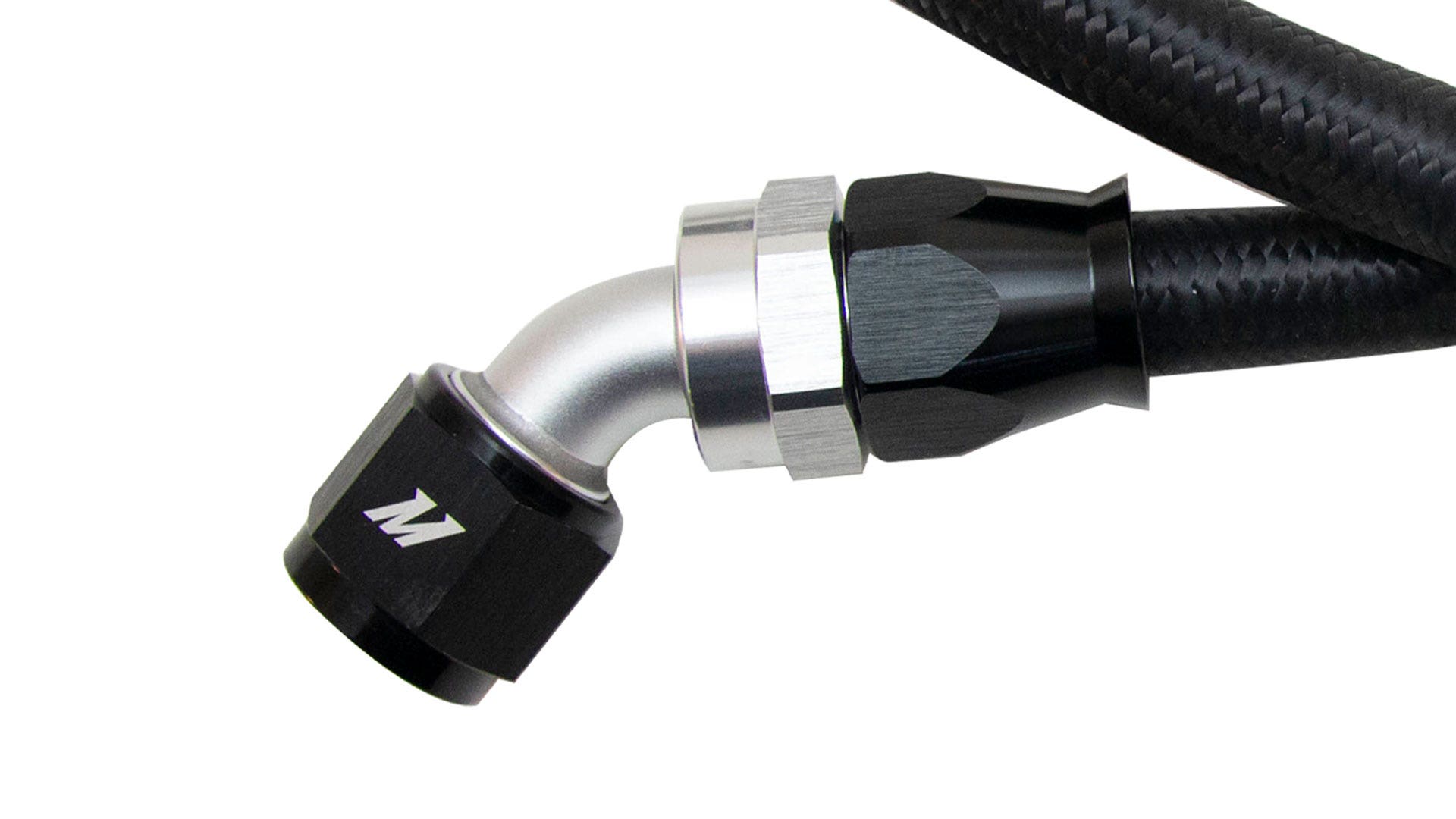 Finally, these lines are capped off with -10AN fittings for a secure and leak-free connection. Our kit even includes -10AN to M22x1.5 fittings to fit aftermarket radiators. Of course, like all Mishimoto Duramax products, these transmission lines are backed by our Mishimoto Lifetime Warranty for a lifetime of performance. So, upgrade your transmission cooler lines now with the Mishimoto 2001-2005 and 2006-2010 Chevrolet/GMC 6.6L Duramax transmission cooler lines, and protect your truck's backbone.