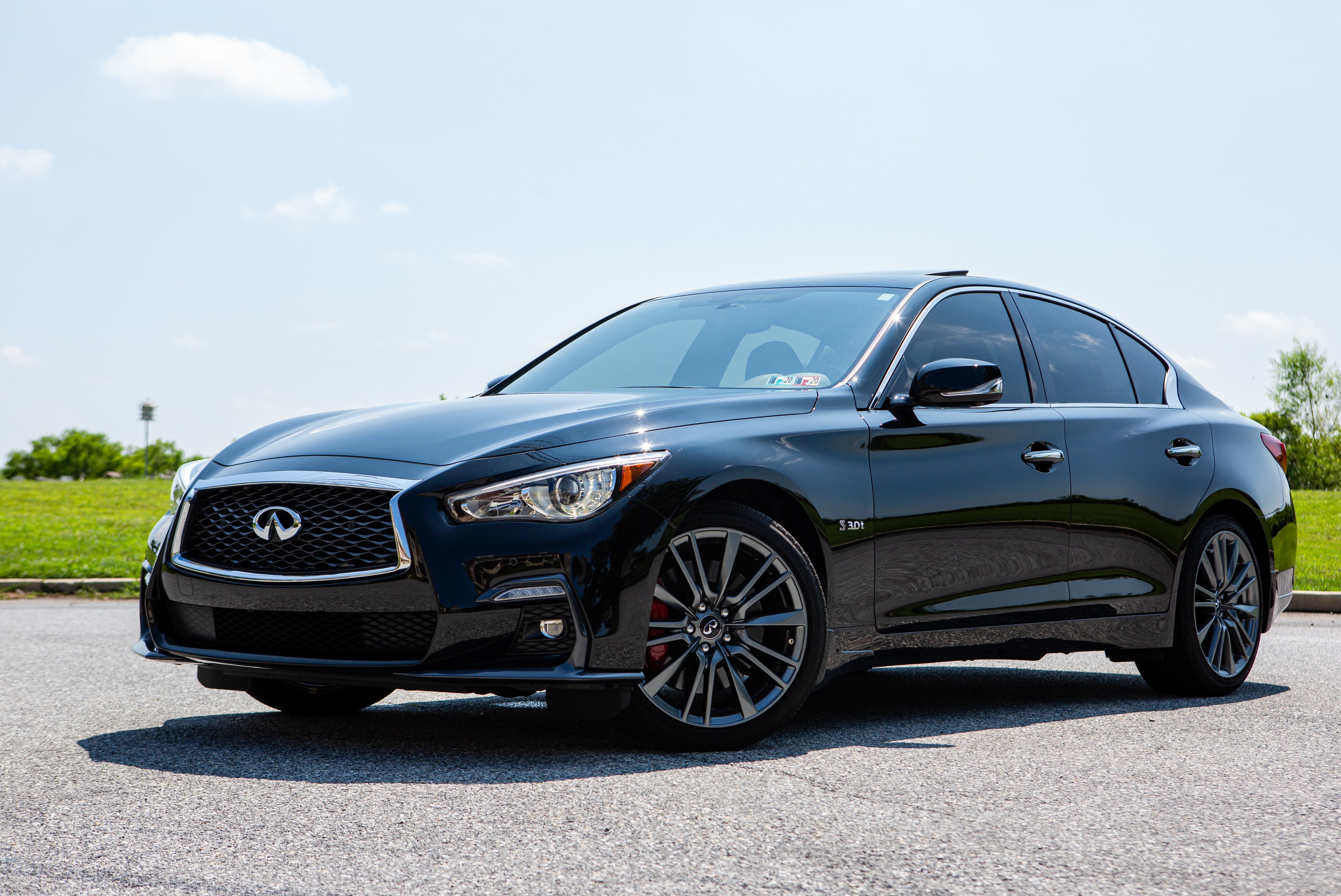 Cool Under Pressure - Performance Heat Exchanger R&D, Part 3 - Production Sample
Posted:
September 27, 2019
You have to walk before you can run. I'm sure just about everyone's heard that colloquialism before. While it's cliché, it does ring true when it comes to our Infiniti Q50 heat exchanger. Before we see just how strong that new link in the chain is, we want to examine that link by itself.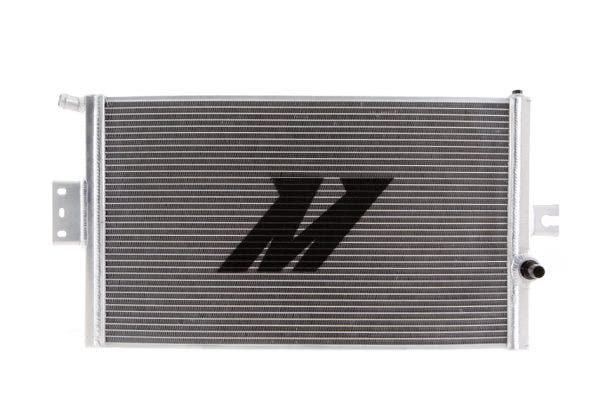 When you last saw our heat exchanger design, it was just the outer framework of what our engineer had planned, but now those plans have come to fruition. The obvious characteristic that carried over from our last post is the sheer size of our heat exchanger. When compared to the stock unit, we might not have gained much in the way of thickness, but the growth spurt still allowed for a whopping 196% increase in core volume and a 97% bump in external fin surface area.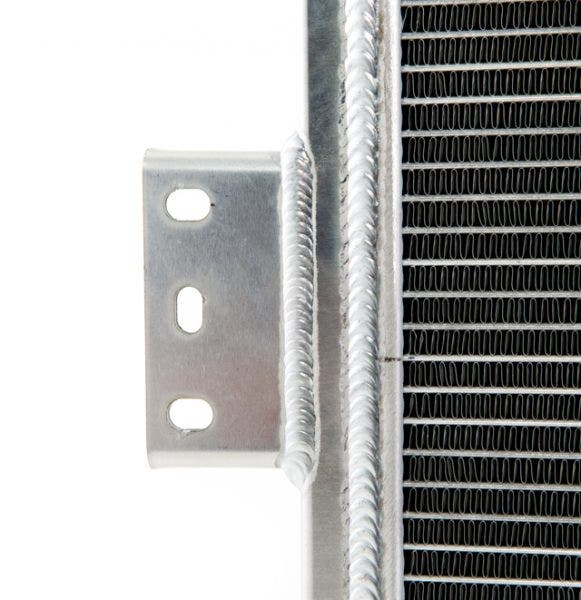 Size isn't the only improvement over the stock heat exchanger. Our engineer left the plastic end tanks behind in favor of a completely aluminum construction. In addition to adding more rows of fins to our core, our heat exchanger is sporting a tighter fin density for improved heat dissipation.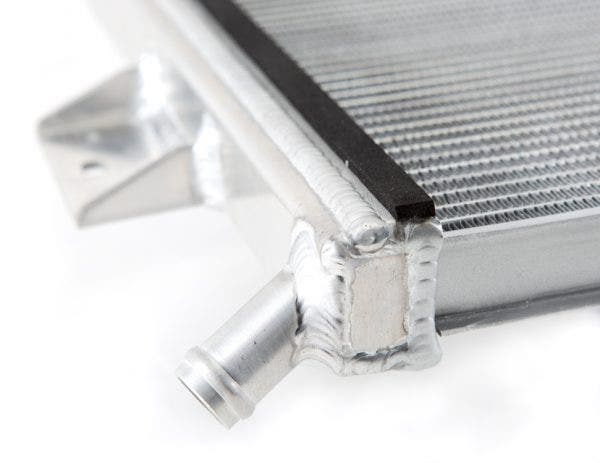 There's more to this heat exchanger than meets the eye as well. Given the tight space restrictions and difficult install, we wanted to make sure our new design had all the bells and whistles. For starters, to give enough of a gap between the heat exchanger and the AC condenser, our engineer added an extra plate and foam to the rear side. This way there's not three different heat exchangers directly on top of each other, and our unit fits like a glove.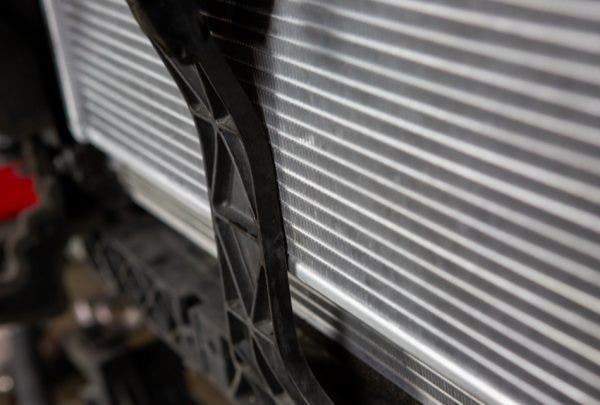 Wiggling the larger core around this front support can be a challenge, so our engineer devised a removable outlet port on our end tanks in order to remove some of the difficulty to this installation.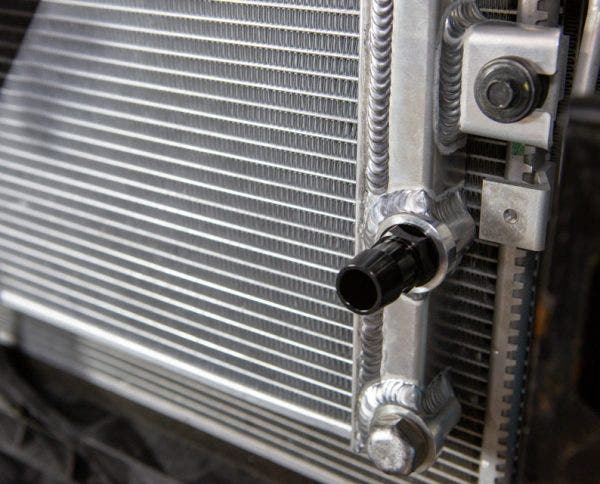 To add to the daunting complexity of getting to and replacing the heat exchanger on these vehicles, the stock system has no clear-cut way of bleeding the intercooling coolant system. For this reason, we opted to add a captive bleed screw on the heat exchanger to aid in a bubble-less intercooling coolant system.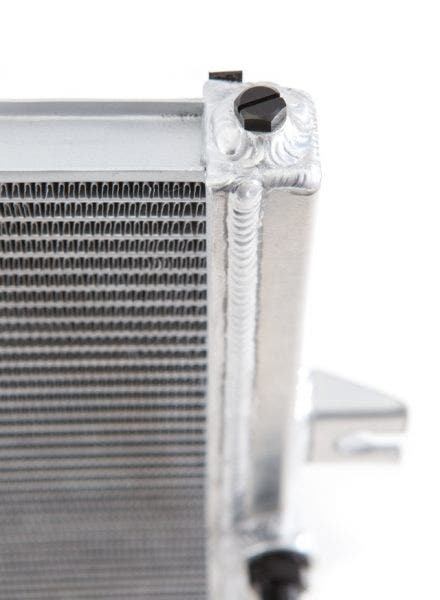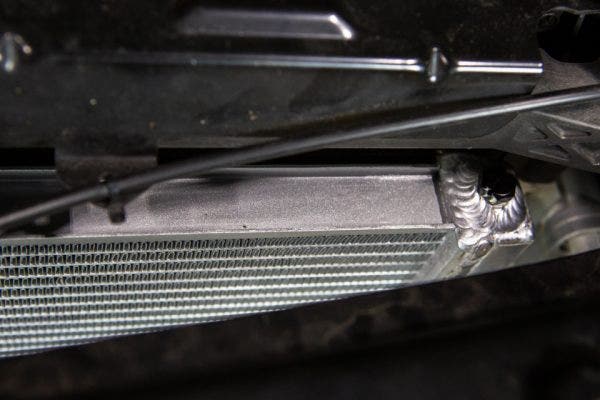 There's only one last hidden feature on our Q50 heat exchanger design, and that's how well it performs with the VR30DDTT. Make sure you stay tuned for our dyno testing results.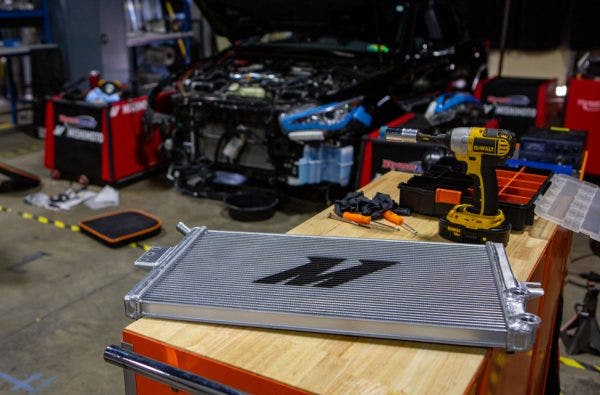 Thanks for Reading!
-Nick