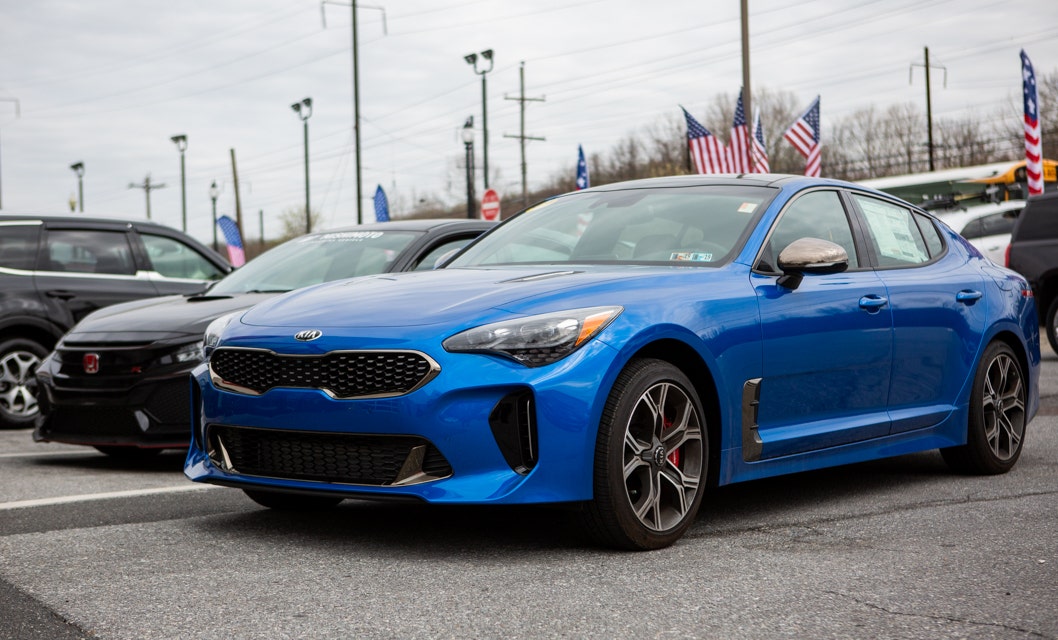 Sting Operation - 2018 Kia Stinger Introduction
"That's a Kia?" This is the question that I'm sure anyone who knows about the Stinger has heard about the Stinger. It's the same question that we all asked when the first details trickled in about a heavy hitting road warrior because Kia, up until recently, has pretty much produced the literal definition of a car. Four wheels, usually four doors, and a means of putting the vehicle into motion to get from point A to point B. But times have changed. Now the unlikely underdog is nipping at the heels of highly revered luxury brands, and we wanted a piece of the action.
What did we get?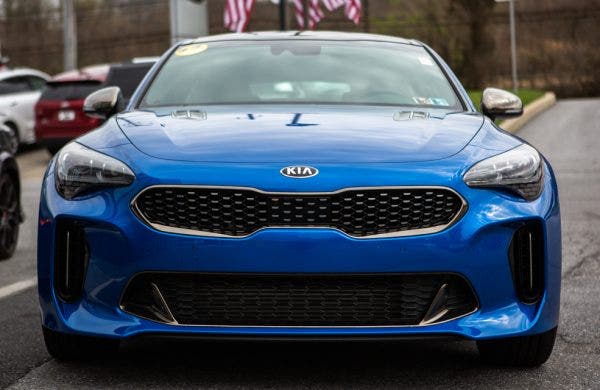 Earlier this spring, we stretched our CTR's legs and made our way up to a local dealership to bring a Stinger back home to the Mishomoto R&D facility. Our particular Stinger came equipped with the GT1 package, but what does that mean? Well, aside from the larger touchscreen infotainment system, this means electronically controlled dampers, a limited slip differential, and 4-piston Brembos supporting the 3.3T direct-injected V6 that hits 365 hp and 376 tq. All of this came wrapped in almost Maserati-esque styling, boasting a unique Micro Blue color.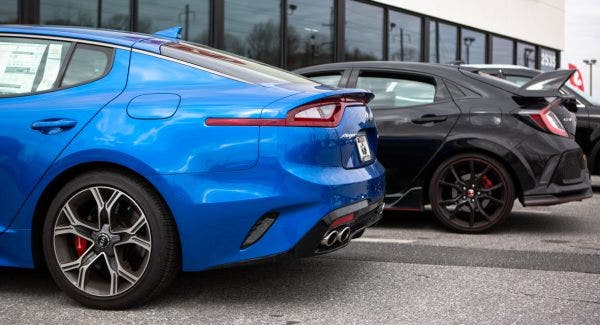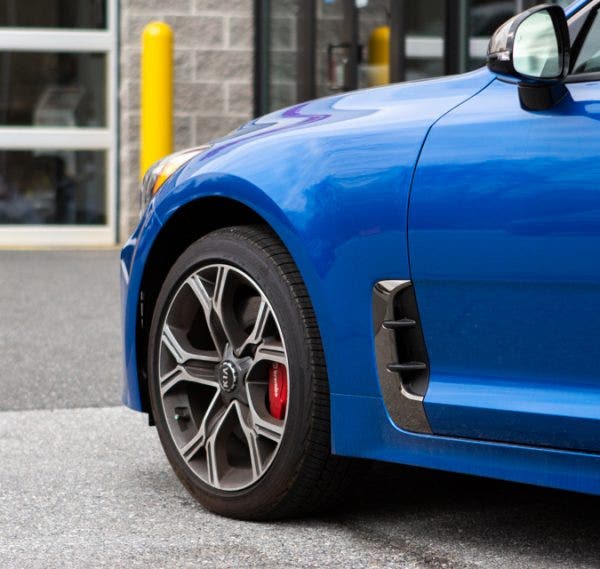 When combined, these features give you a 4000 lb. sedan that feels as nimble as a hatchback. Zero to 60 clocks in at just a hair under 5 seconds, and the Korean speed demon tops out at 167 miles per hour, all at thousands less than a comparable BMW or Audi. While many had the chance to let the Stinger run free on the track, members of our staff were able to take some small road trips to confirm the buzz around the Stinger's performance, specifically noting the agile handling for a full-sized sedan. Also, the sharp and intuitive gear changes quell any animosity for the lack of third pedal option.
How did Kia pull it off?
Well, for starters, plenty of development time. The idea of the Stinger first surfaced with the GT Concept at the 2011 Frankfort Auto Show created by Kia's Chief Designer, Gregory Guillaume. It also helped that tenured BMW M Division VP, Albert Biermann, was poached to aide in the design. With their combined powers, they were able to create, as Guillaume put it, a ""gran turismo, a car for spirited long-distance. It's not about outright power, hard-edged dynamics and brutal styling all at the expense of luxury, comfort and grace. The Stinger has nothing to do with being the first to arrive at the destination - this car is all about the journey." Simply put, the Stinger was purposely built to be a choice left-lane cruiser that could still handle itself once the roads get twisty. I think it's safe to say that they accomplished that mission.
Why did we buy one?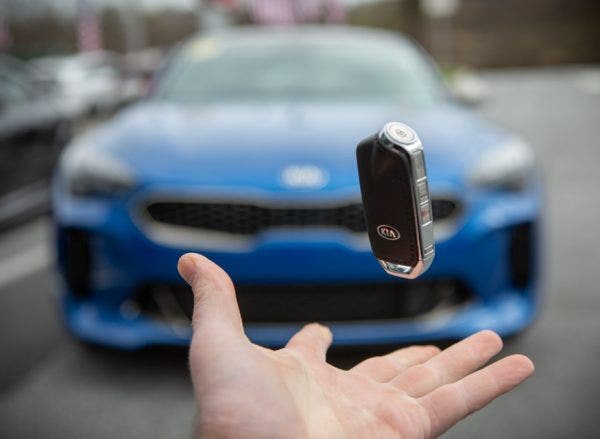 With all this talk of how great the Stinger GT is, why did one make its way into the Mishimoto R&D facility? It's simple. We're here for those who want to get even more out of their Stingers. Kia might have risen to the occasion with this new platform, but there are still some weak links that come as byproducts of mass production. For instance, carbon buildup could become an issue and return the Stinger back to underdog status. Also, with turbos comes tunes, and with tunes comes heat-soak and airflow restrictions on the stock components.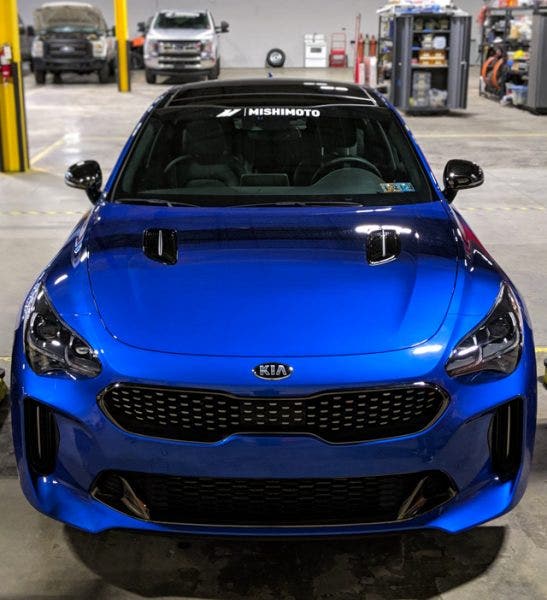 Our engineering team didn't waste any time digging into our Stinger GT to get a jump start on strengthening those weak links. We currently have plenty in the works for our Stinger that will make you answer any foolish questions like the aforementioned one above with, "You better believe it's a Kia." Make sure you stay tuned for what's to come.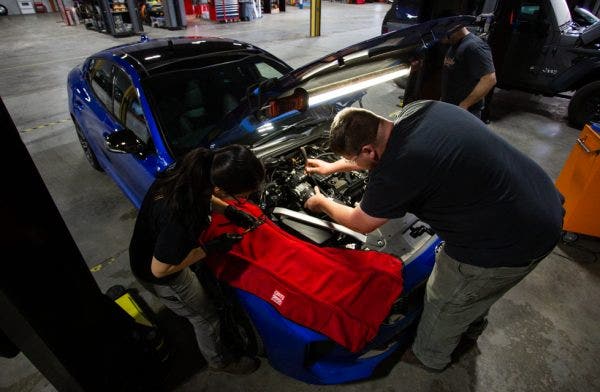 Thanks for Reading!
-Nick