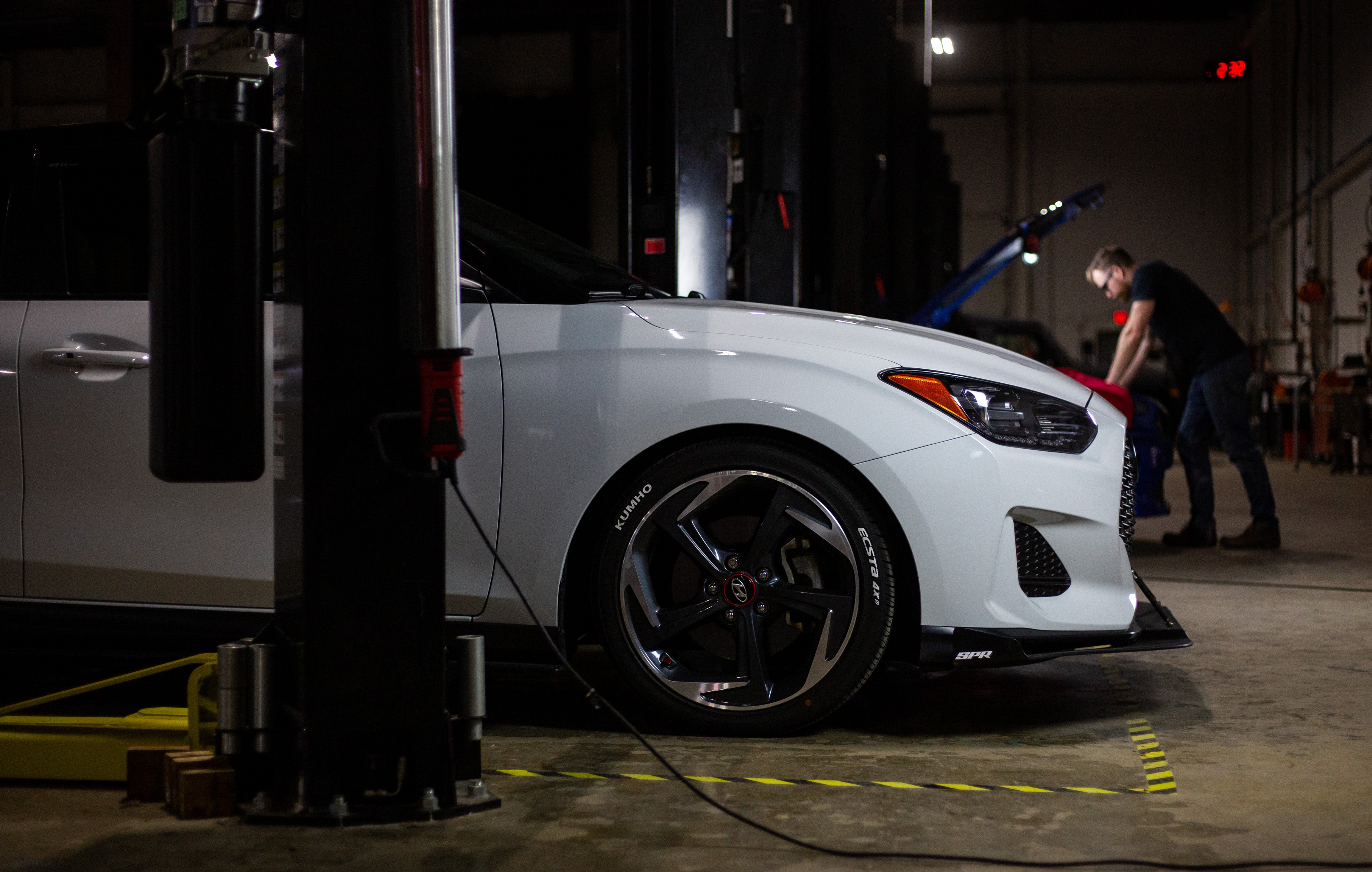 Keep the Good Times Rolling - Direct-Fit Catch Can R&D, Part 2 - Test Results
Engineers from Hyundai might have stuffed plenty of smiles-per-mile within their unique take on the hatchback, but as we went over in our first post, the eccentric Veloster suffers from a run-of-the-mill problem with blow-by. While our donor vehicle's owner kept his good times rolling testing our prototype, the fun didn't stop here at Mishimoto as we perfected our blow-by remedy.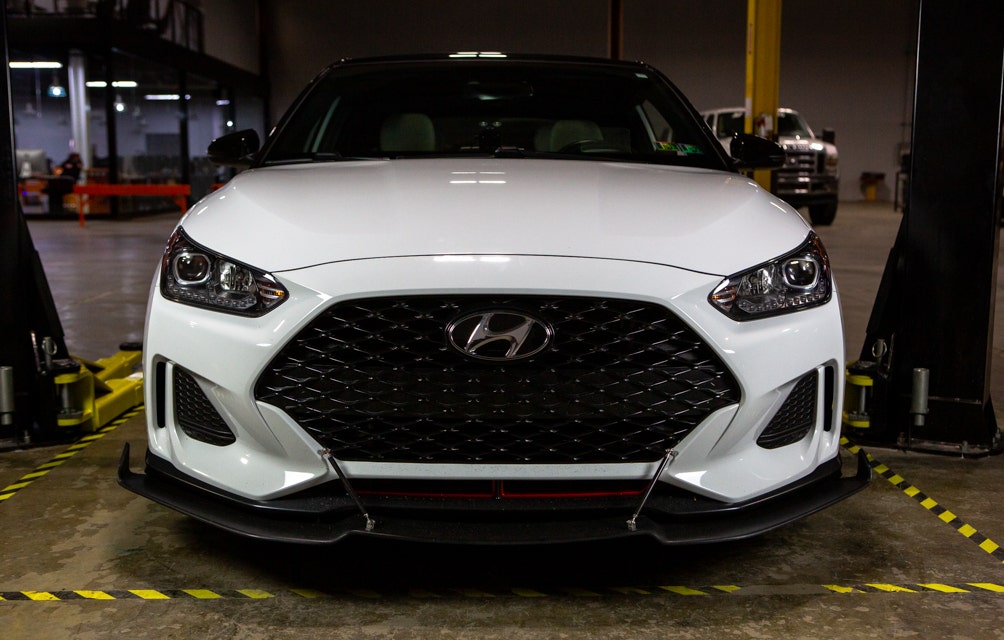 As the loaner vehicle was conducting our standard 1000-mile test, we were polishing the final product and ensuring every aspect was up to Mishi standards. When we last left off, we only had the simple metal version of the bracket, but now it's dressed to impress and looks right at home nestled behind the engine cover.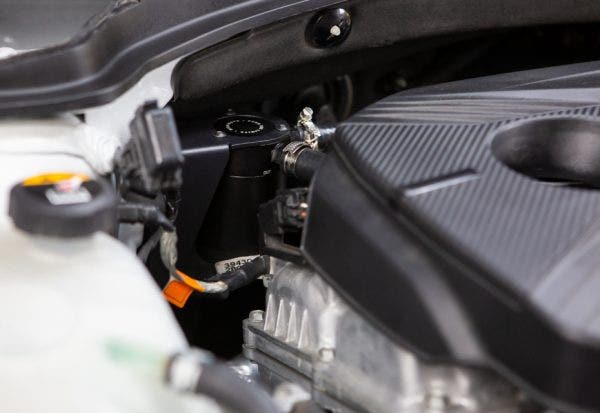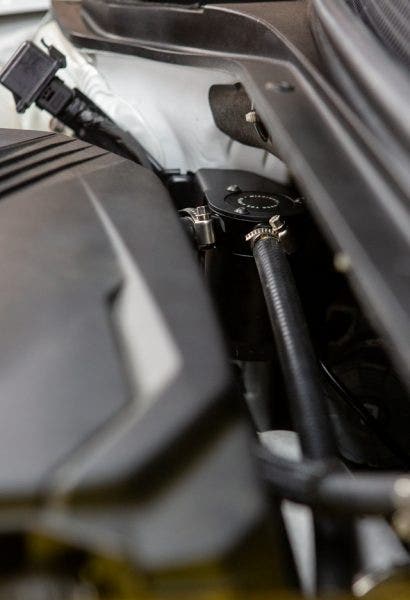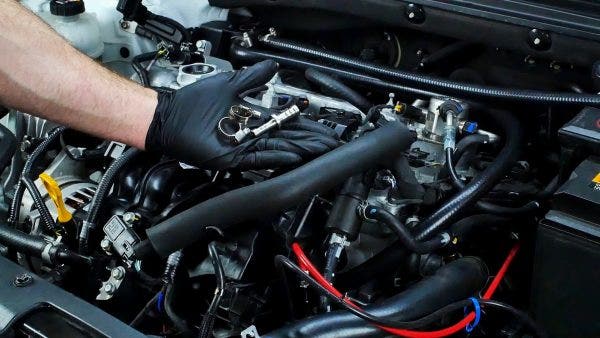 While putting the finishing touches on this Veloster kit, we felt that the installation might be daunting to some. Removing the intake manifold does increase the difficulty to some degree, so in addition to the bracket and lines, we also decided to include an adapter for the stock PCV line to give you some options when it comes to install difficulty.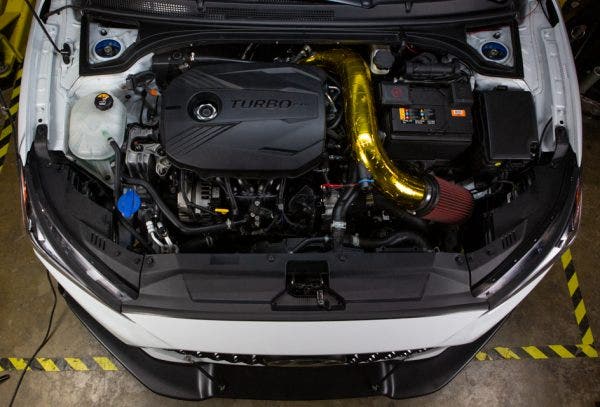 The real question is, does it work? Well, that's what our prototype kit was meant to find out. During the initial R&D of this product, we got a firsthand look at our 2019 Veloster's intake valves and saw that in just a few thousand miles, carbon was already starting to take hold. That's because for every 1000 miles, these valves are being assaulted by approximately 20 ml of oil and fuel vapors.
The Veloster Turbo is about putting joy in your drive. From morning commute to the windy backroads, fun is the objective. Sticky valves and a stumbling G4FJ sort of rains on that parade, but luckily our catch can kit will stave off those symptoms. Even better, you can order yours today:
Thanks for Reading!
-Nick