Intercooler Sandwich - Performance Intercooler R&D, Part 7 - Dyno Testing Results
Posted:
February 21, 2019
Everyone loves a good underdog story. There's just something uplifting about the little guy persevering. If you know anyone who's a Philly sports fan, you're probably never going to hear the end of the most recent underdog story (S'go Birds). The Eagle's run might have cemented them into underdog history, but that's in the past now. The big game for Mishimoto is heating up with the MK7 Performance intercooler, and we feel like the hungry dogs on the block now.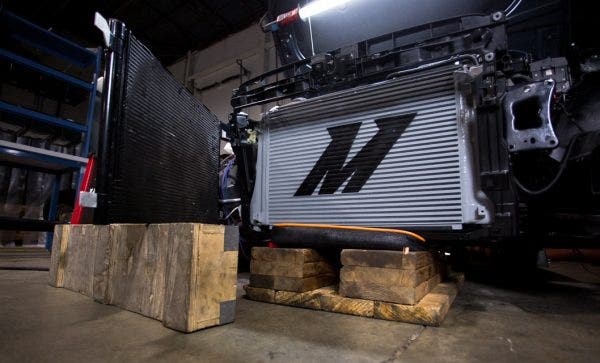 What exactly makes us the little guy in this story, though? For the most part, it's the placement of the stock unit, and that we're still contending with the proverbial "intercooler sandwich" situation. Though, if you look through our last post, you'll notice we're not going into this entirely unprepared. We have some "Philly Specials" of our own, including that 89% increase in internal core volume while appearing about the same size as stock, and we plan to deliver quality with that design.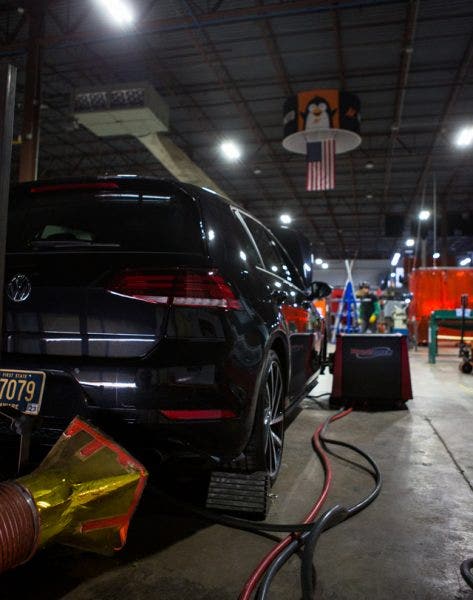 ---
Part of that quality comes from our rigorous testing. We wanted to make sure that this new intercooling system could stand up to the best of the Volkswagen hot-hatch line and called in our star player, the MK7.5 Golf R, as our testing platform.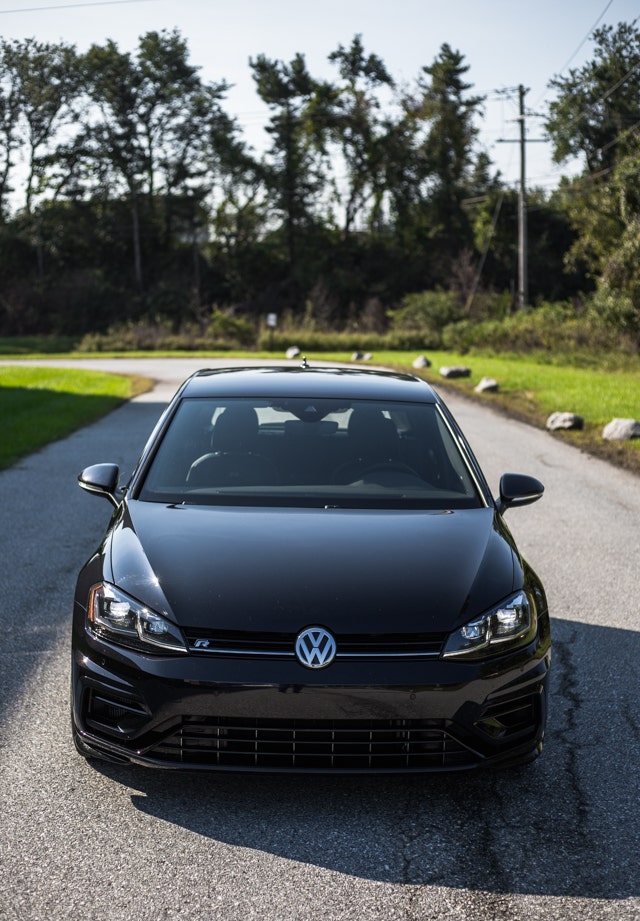 We started by getting the bench line of our intercooler's performance over the stock equipment using single power pulls. This gives us a gauge on how much higher the power goes and how much lower the temperature drops. With our intercooler replacing the stock unit, we saw max gains of 14.2 whp and 12.2 wtq on the stock tuning, with an extra unit of torque when running on the full kit.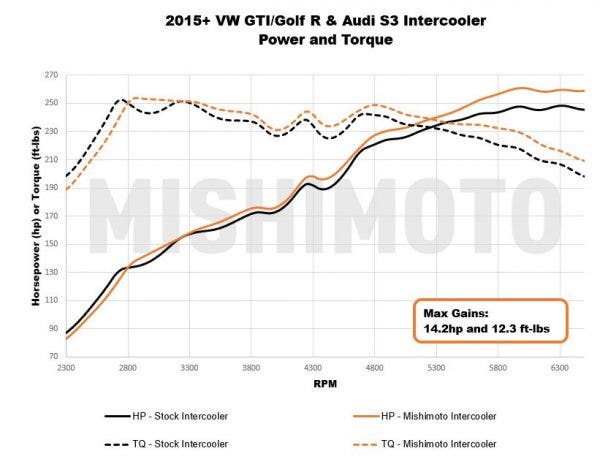 This jump in power isn't just the result of dumb luck but rather the combination of innovative improvements we made over the stock unit. These tweaks consisted of clever diverters incorporated into our end tank casts that allowed for the efficient use of our entire bar-and-plate core, which resulted in a 23°F temperature drop over the stock core at the outlet. We expected an even more dramatic gap between inlet and outlet temperatures.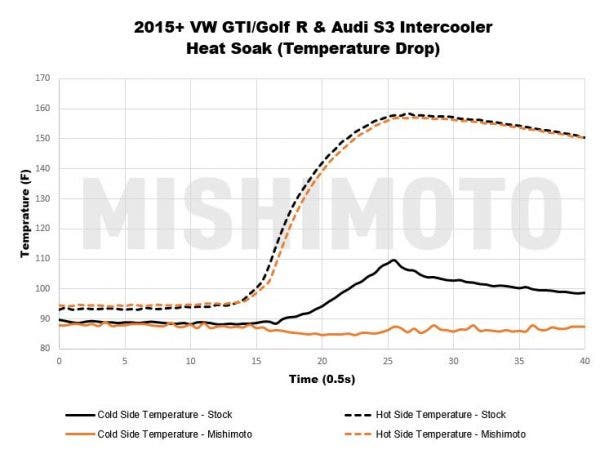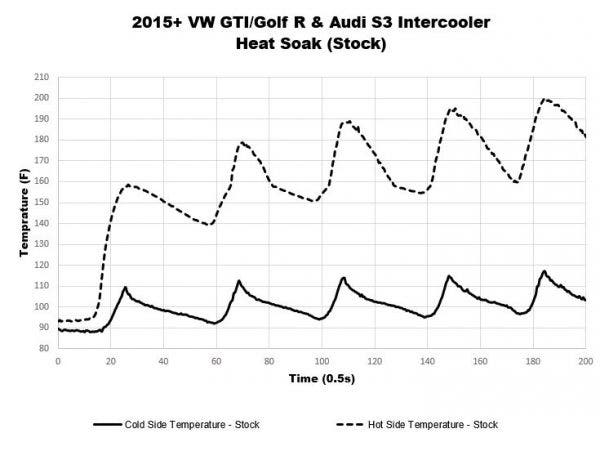 Now, I'm sure not many of you are like Dom Toretto and instead live your life more than just a quarter mile at a time. We took that into consideration. Heat-soak is unavoidable in the real world. Between heavy track use or heavy traffic, there will be variations in the airflow through the intercooler. We chose to simulate just that with our heat-soak test. For this stage, our engineer put the Golf R through five back-to-back pulls with only a few seconds in between to cool down. Even under these grueling conditions, our intercooler design was able to keep a steady outlet temperature where the stock unit would fluctuate approximately 20°F on the outlet temperatures.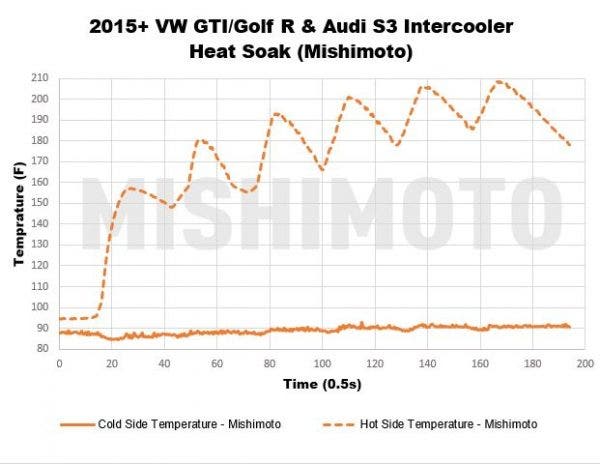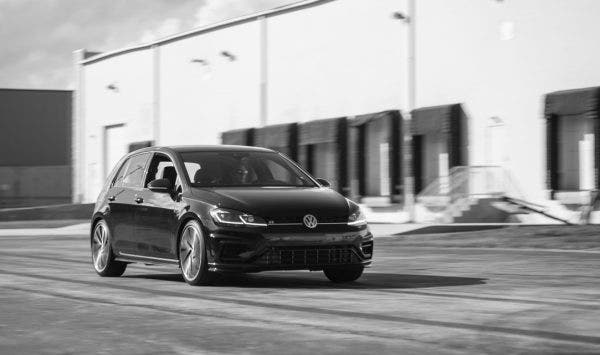 Even with the tricky location, and all our restraints when it came to this project, our engineer persevered. The increased heat dissipation characteristics combined with the bump in power make for an iconic duo once you get behind the wheel of your MK7 Golf or related Audi, even more so with the addition of a tune. The best part is that you can get yours today.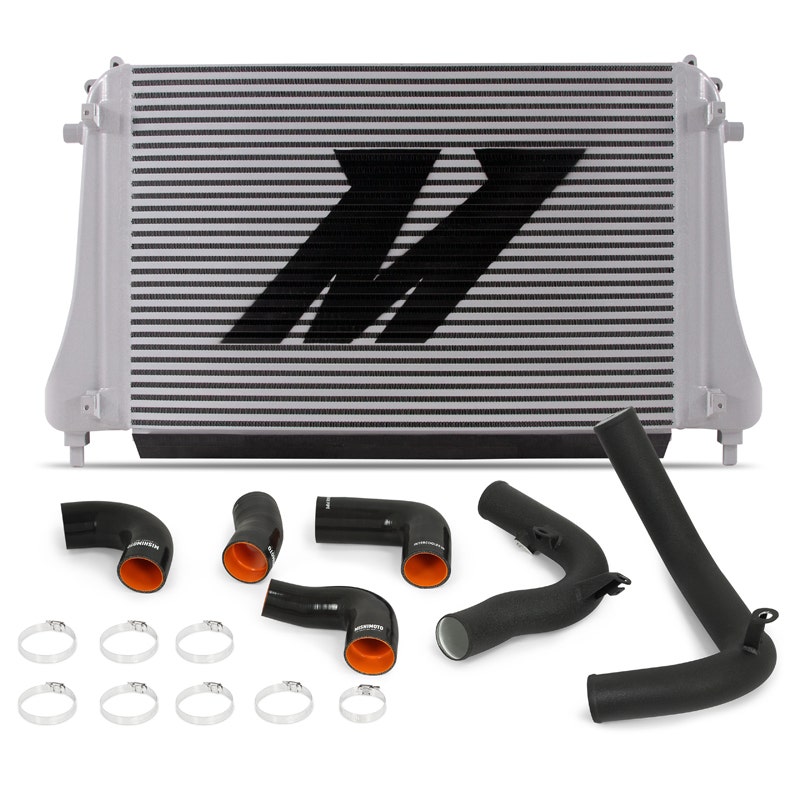 Thanks for Reading!
-Nick