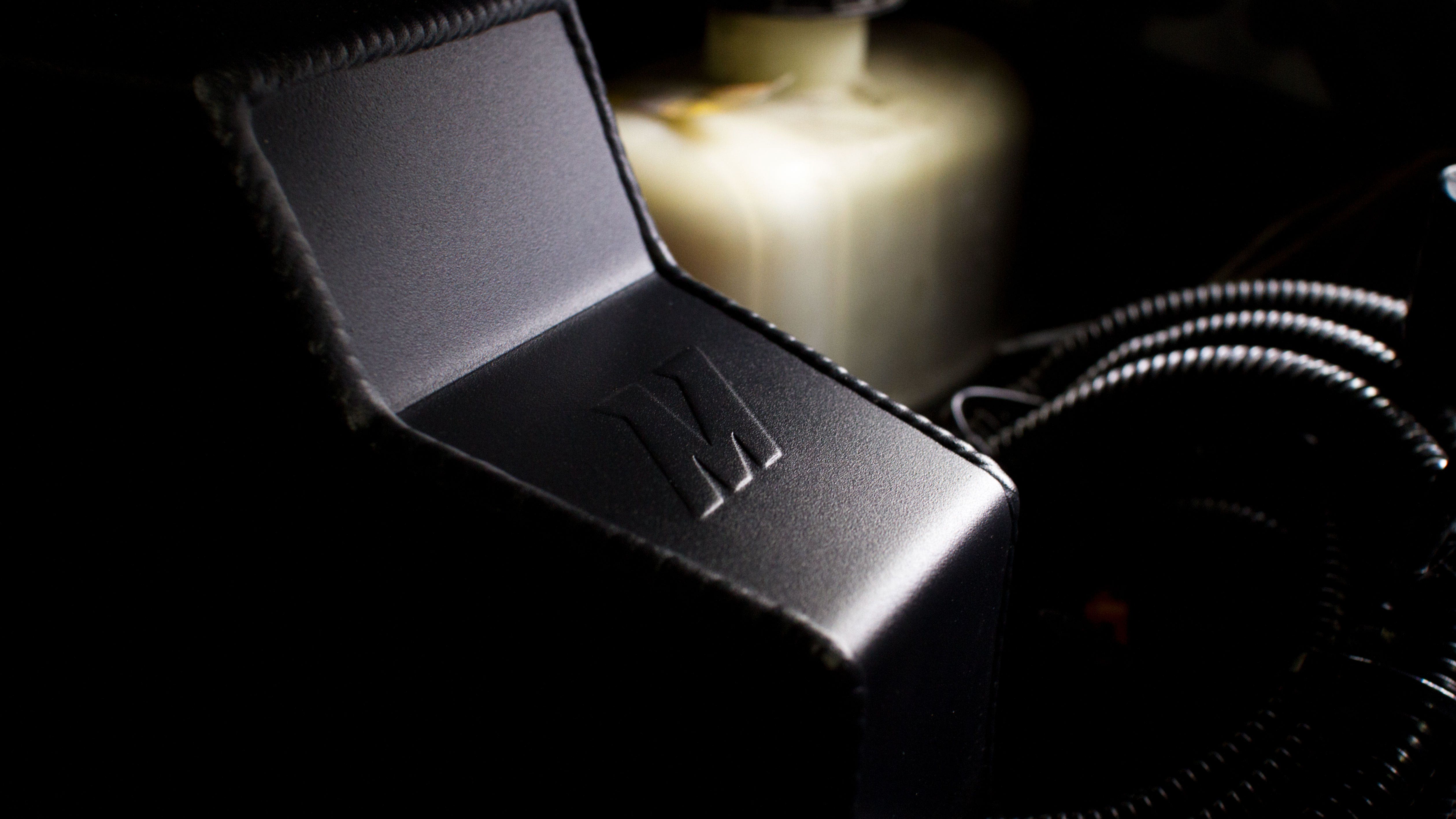 Going the Distance - Aluminum Degas Tank, Part 4: Final Design
Posted:
December 06, 2018
This 2008-2010 Ford 6.4L Powerstroke Aluminum Degas Tank is now available. Click here to check it out!
Our last 2008-2010 Ford 6.4L Powerstroke aluminum degas tank post ended on a high note. We had pushed through challenges, taking an overcomplicated, ungainly design and creating one of our most refined prototypes to date. With the help of Powerstroke forum members and our future customers we decided to trim down our design to include only the degas tank while reusing the stock battery tray. This strategy required cutting the stock degas tank off the battery tray, but our engineer thought about that and created a simple plate to cover up the cut line and make installing our tank a seamless affair.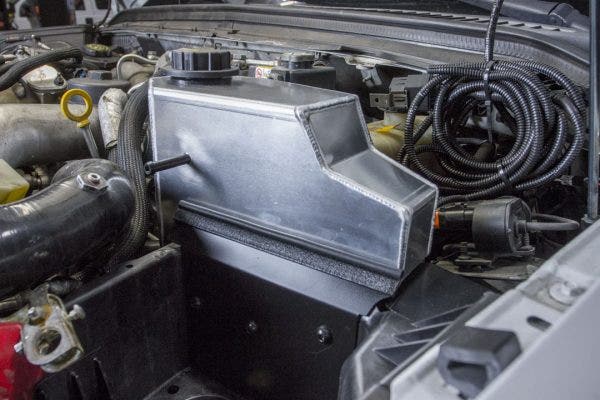 Before we could finalize our design, we needed to test fit our prototype one more time. After removing the stock degas tank and battery tray from the truck and separating from each other, we installed our prototype degas tank. The modified stock battery tray was placed back into the truck and our cover plate fastened to the new aluminum degas tank. A quick check of our clearances completed our test fit and our 2008-2010 6.4L Powerstroke degas tank was ready to start production. But we weren't done yet.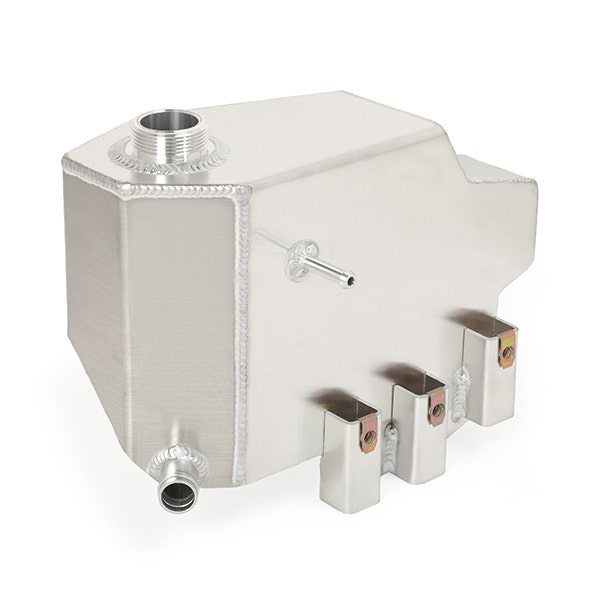 A successful prototype test fit is great, but things can change when you start mass production. To be 100% sure our tank would fit without a hitch, we needed to test fitment one more time with a production sample. This also gave us a chance to see what the final product will look like installed on our customers' trucks. We pulled one tank of each color option off the line. The natural finish tank made its way into our photo studio and the micro-wrinkle black version found a home in our shop 6.4L.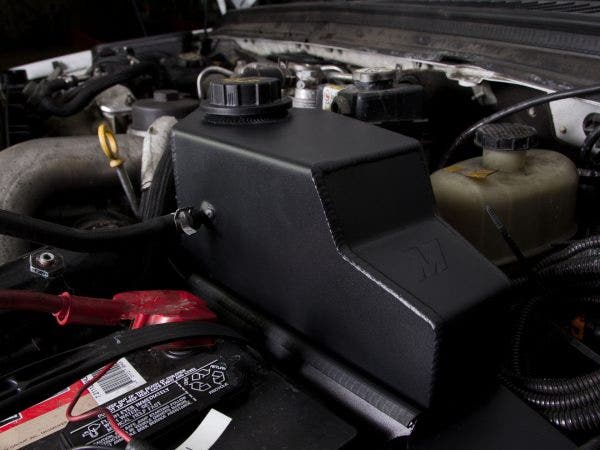 Our production sample fit like a glove and we knew it was ready for the world. This project has been a long one, with significant challenges along the way. In the end though, we think this 2008-2010 Ford Powerstroke 6.4L degas tank turned out to be one of our best-looking tanks yet. Now is your chance to have your own at a discounted price. Check out our website for details on the pre-sale and, as always, feel free to let us know if you have any comments or questions!
Thanks for reading,
-Steve