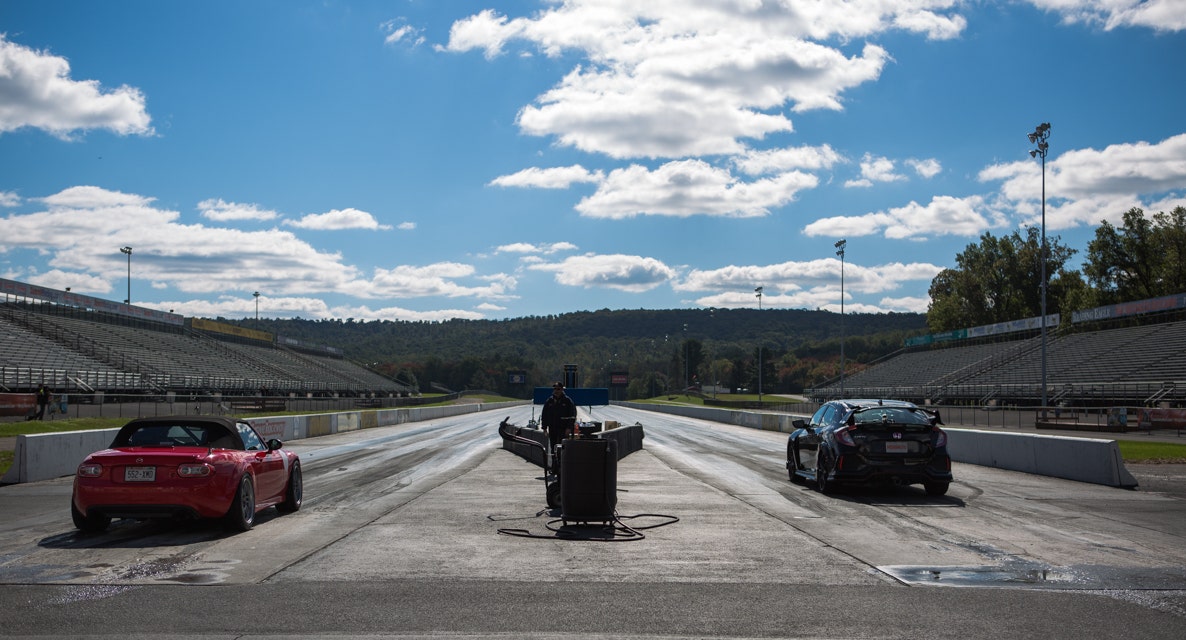 Feel Good Drag - A Day at the Drag Strip with Turn 14
Posted:
November 08, 2018
So many companies out there have some sort of initiative to keep their employees beaming and happy. They naturally want to boost morale and build community. Things like bonus programs, free snacks and coffee, and periodic company-wide outings are part of what helps people fuel up each day and arrive charged, ready to floor it. When a particular company happens to be a behemoth in distributing automotive performance parts, an outing isn't something as simple as a comped night at Chili's. That wouldn't suit a car enthusiast. Instead, it ends up being a day trip ripping down the drag strip at Maple Grove Raceway.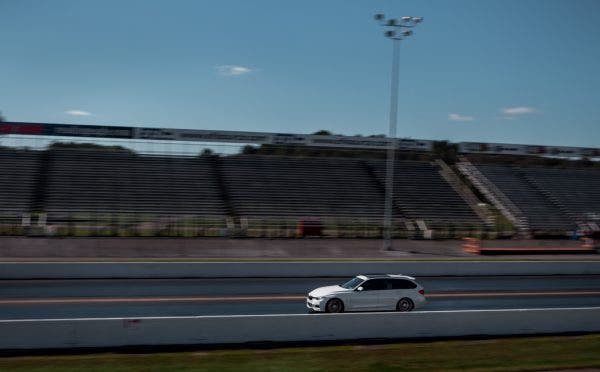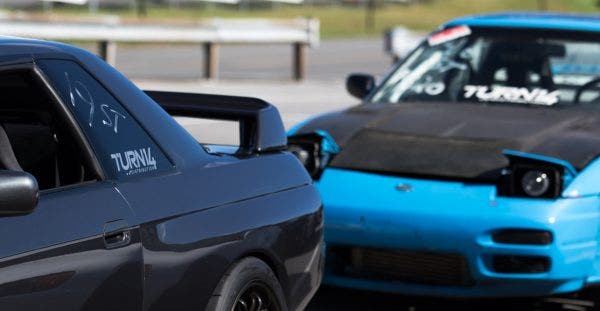 This year, Turn 14 Distribution opened their company-wide outing to those who supply the parts as well. They sought some friendly competition and found it to be a great opportunity to bump elbows with the passionate folks who are helping get parts to the people. How could Mishimoto say no to that? We're not ones to turn down an invitation to the track.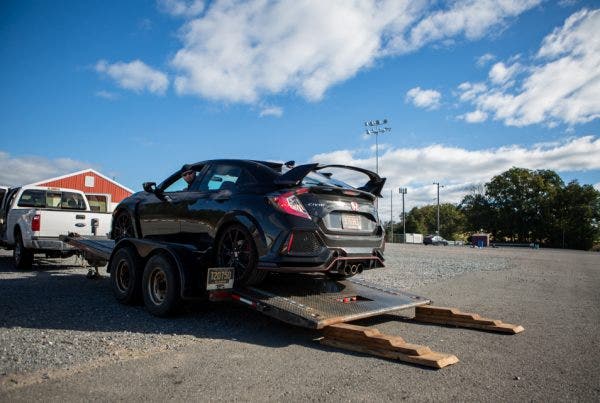 Everyone was chomping at the bit for the quarter mile time. Everything from dedicated drag cars, track toys, and modified daily drivers to the most stock Accord you've ever seen made it down that narrow strip of asphalt. It was without question a day that saw every sort of vehicle put to the test.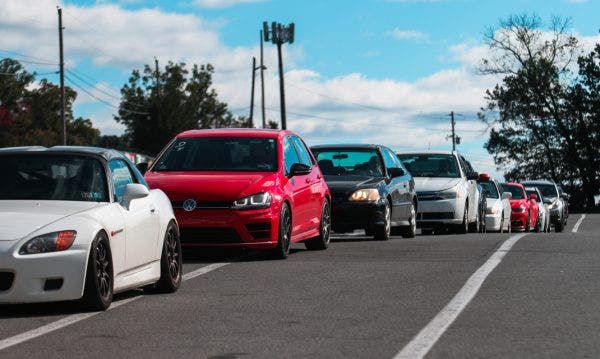 We saw the event as an opportunity to take our Civic Type R out of its comfort zone (the circuit) and see what it can do in terms of straight-line speed. We wanted to see how well a Mishi-equipped CTR could hold up at the drag strip. We brought Type R #1254 to Maple Grove sporting our intercooler and intake kit for adding some extra horses to the stable, with our upcoming oil cooler and secondary race radiator also attached to keep those horses running at the appropriate temperatures. Other than that, the Civic's performance was down to the low-profile tires that it rolled off the lot with, the programming that Honda tirelessly fine-tuned, and the skills of our Director of Innovation.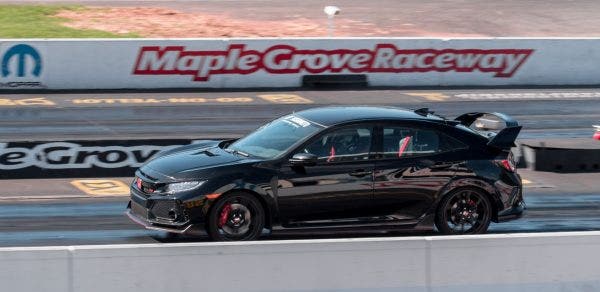 Even with the cold, slippery track, Eric was able to dial in a 13.6 for the bracketed part of the day. For those of you not familiar with bracket drag racing, setting this dial on each car makes it so the playing field can be level. A handicap can be given to the slow car, in the case that say a Rav-4 goes up against an E63 AMG, so that Toyota can still clinch a victory. The dial isn't necessarily the fastest run you make while dialing in. There is some wiggle room built in, since if you beat your own dial, then that also counts for a loss.
Our Mishi'd out CTR performed well against the other competition in the manual transmission class. Eric took it to the semi-finals, first overcoming a fire spitting Mk.I Audi TT and then an EcoBoost Mustang with some stylish Mishimoto gear under the hood, before finally being bested by the V8 Bimmer wagon. When all was said and done, our personal record for the day was a 13.73 quarter mile at 111 MPH with a 2.29 sixty foot.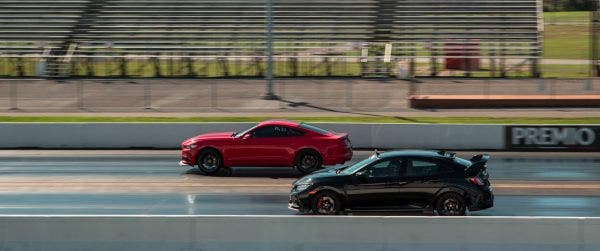 For a car that's intended to hug corners and whip around the track, it was still able to lay down some impressive stats on the strip as well. We earned some bragging rights during the competition, but the real treat was to do the things that got us all in this business in the first place. Talk about, appreciate, and just drive our vehicles. The comped Chipotle was a nice perk too.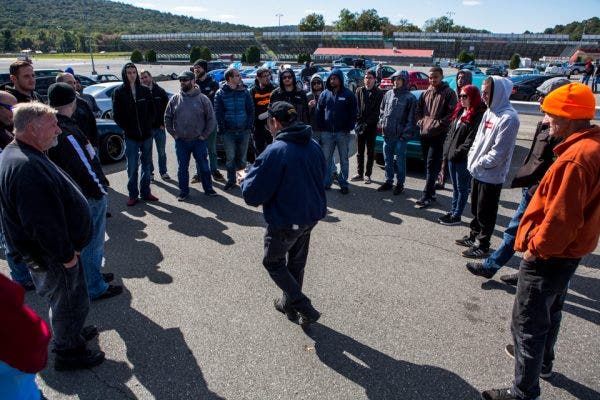 Make sure to visit our photo gallery for more scenes from the day, and check out our video to see the Mishimodded CTR in action!
Thanks for Reading!
 -Nick