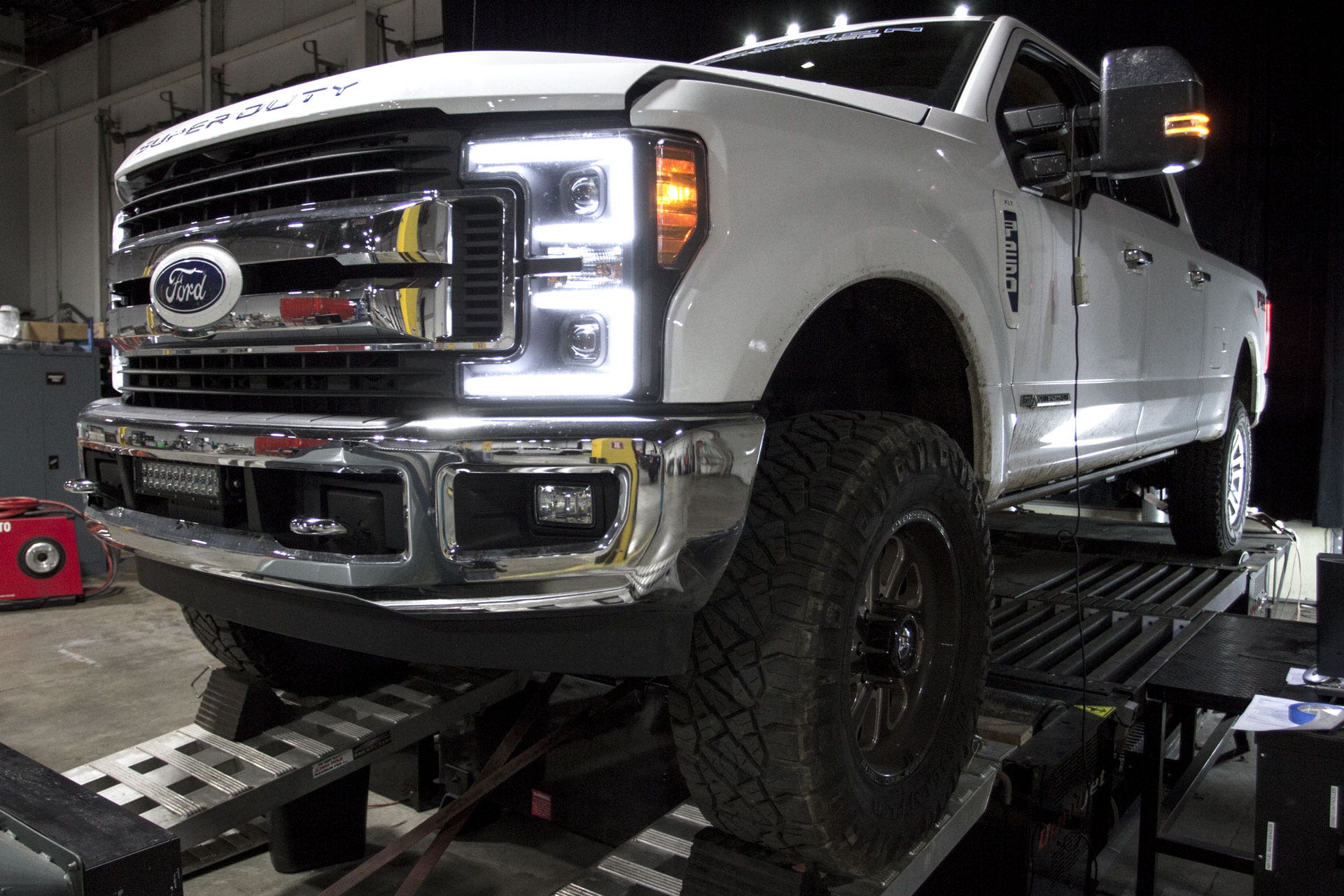 Old Dog, New Tricks - Intercooler R&D, Part 5: Dyno
Power feels different for everybody. For some, it's the feel of freshly printed money. For others, power feels like the blinding camera flashes of paparazzi. But for many automotive enthusiasts, true power is the shove you feel in your back as you push your right foot to the floor.
The enthusiast's quest for power can be never ending (just ask the participants of TX2K) and Mishimoto has been working on an air-to-water intercooler for the 2011-2016 Ford 6.7L Powerstroke to aid in that journey. We've looked at the stock 6.7L intercooler's faults in depth and followed the development of our stronger, higher-flowing replacement; now it's time to put it to the test on the dyno.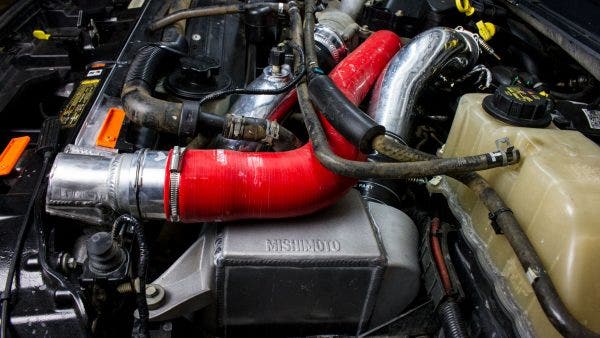 Before we dive into the dyno testing, let's first recap what brought us here. In short, our goal for this project was to create a stronger intercooler that flowed better than stock. The first half of that goal was accomplished by casting the coolant and air end tanks, then TIG welding them to our bar-and-plate core. That core was designed specifically to out-flow the stock air-to-water intercooler, while maintaining efficient cooling. Flow bench testing proved that our core flowed over 20% better than the stock, but the flow bench can only tell us so much. With economy-driven ECU tunes and multiple systems interacting on the vehicle, how that 20% increase in flow actually affects performance was yet to be seen.
That brings us to our first round of dyno testing. Whenever we test a product, especially one that is intended to make power, we begin by testing on the most stock vehicle we can get a hold of. This allows us to directly compare our product to stock without worrying about tunes or other modifications skewing the results. In the case of the 6.7L intercooler, we were lucky enough that one of our shop vehicles is a 2011 6.7L. Once our production sample was ready, we installed it on our 6.7L and bolted it up to our Dynapacks. The project engineer did a few light pulls to get the truck up to temp and then started on the power runs. After giving each intercooler ample opportunity to prove itself, we shut the dyno down and analyzed the results.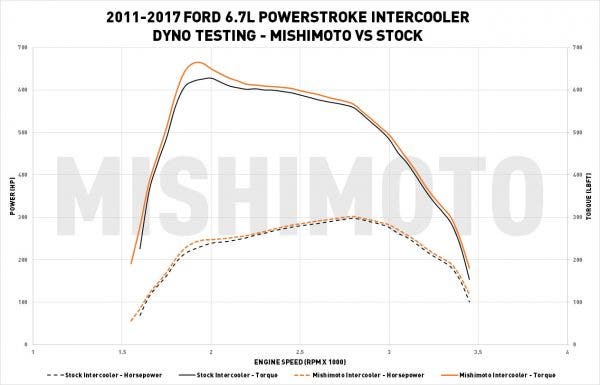 Given the greater flow of our intercooler, we expected to see some improvement in torque, but we were happy to see a large gap between the lines once the dyno graphs were laid side-by-side. At around 1,750 RPM to about 2,000 RPM, our intercooler allowed the 6.7L to make over 40 lb. ft. more torque than the stock intercooler.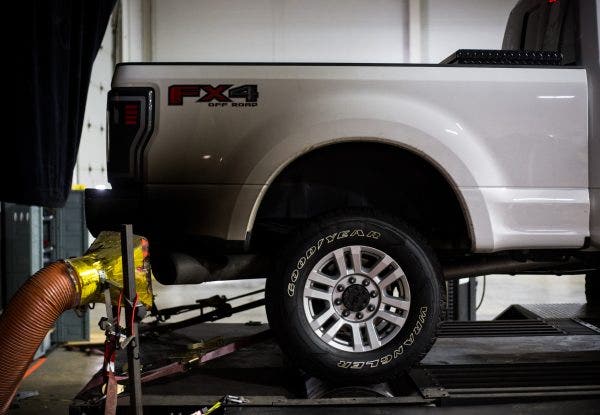 A 40 lb. ft. gain on a stock 6.7L was impressive, but we wanted to take it one step further. We know many of our customers have a bit more than nothing done to their 6.7L, so we wanted to test this intercooler on a truck that was a little closer to what you all will be driving. To show you how well our intercooler performed with a little help from some supporting mods, I'll let our engineer and head of innovation take over:
With dyno testing complete, the next stop for this intercooler is a pre-sale. Keep an eye out for that and feel free to share any questions or comments you may have.  As always, thanks for reading!
-Steve