Intercooler Sandwich - Performance Intercooler Kit Part 5 - Piping Production Sample and Testing
Posted:
September 10, 2018
When it comes to turbocharged cars, the flow of air through the system is just as important as keeping it cool. From the factory, the MK7s do get some extra attention in the performance category, especially when it comes to the GTI and Golf R, but they're never really pushed past what the VW engineers designed them for. Given the popularity of cranking up the boost on any turbo vehicle, especially the 2.0T found under the hood of most modern VWs and Audis, it's no wonder that the stock intercooler piping turns out to be a restriction.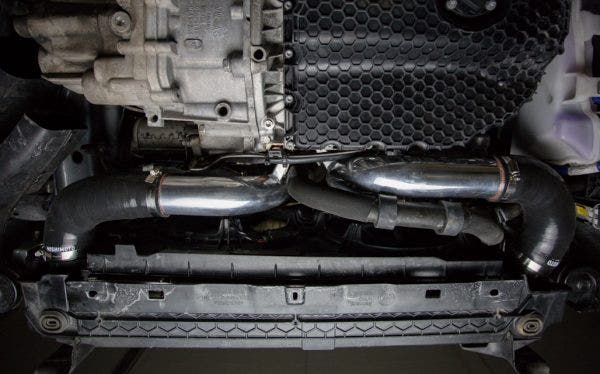 Before we dive straight into how our new piping design performs, let's take a look at what it is that makes them perform. As you might recall from our last post, we went into the basics of our intercooler piping overhaul. We planned to make them bigger, and from better materials. More specifically, we increased the overall size of our piping to the extent that our build envelope would allow. Our hot- and cold-side piping now have a 2.75" diameter, equating in a 10% size increase over the stock equipment. It might not sound like much, but the larger diameter coupled with the reduced bend angles allow that extra charged air to pass more freely to and from the intercooler.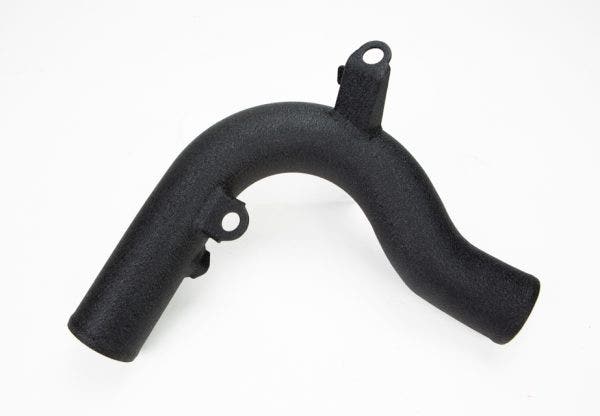 Size isn't the only thing we improved on, knowing all along we wanted to make sure these pipes lasted. The plastic that originally made up most of the factory pipes' construction has been replaced with high-grade, mandrel-bent aluminum that can easily handle any sort of boost pressure you throw at them. To ensure a secure connection between the pipes, we tossed out the degradation-prone rubber and swapped them out with five layers of heat-resistant silicone, tailor-made for the 2.0T under the hood of your GTI, Golf R, or Audi.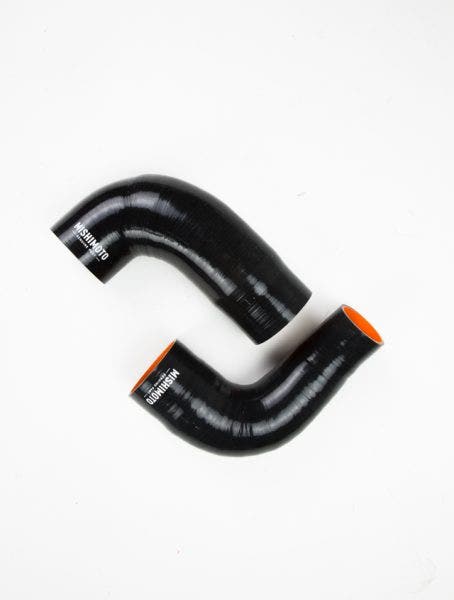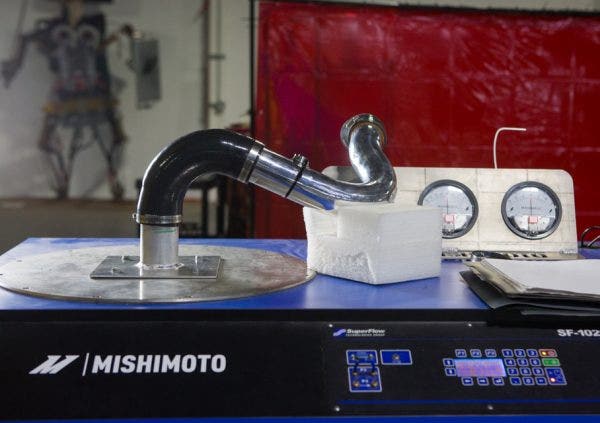 We had to make sure the pipes looked and acted the part. Our engineer, Ye, ran two tests on our MK7 intercooler piping kit. Since flow is the main characteristic that we're trying to improve on, the flow bench was up first. After running up to 300 CFM of air through both sides of the intercooler piped kit, our increase in piping size and bend angle reduction combination resulted in an improvement in flow over the stock components by 30%. When it comes to moving air through any vehicle, eliminating restrictions is always good, especially when it comes to tuned MK7s.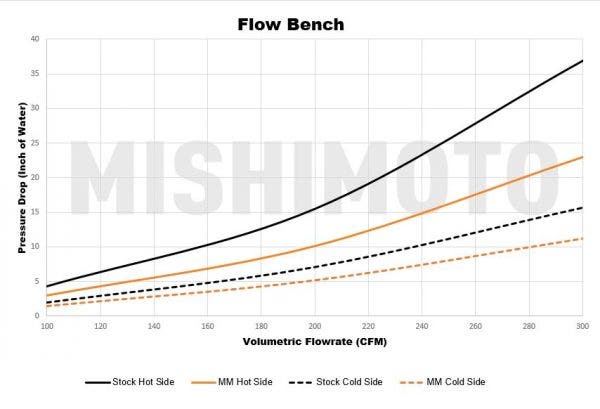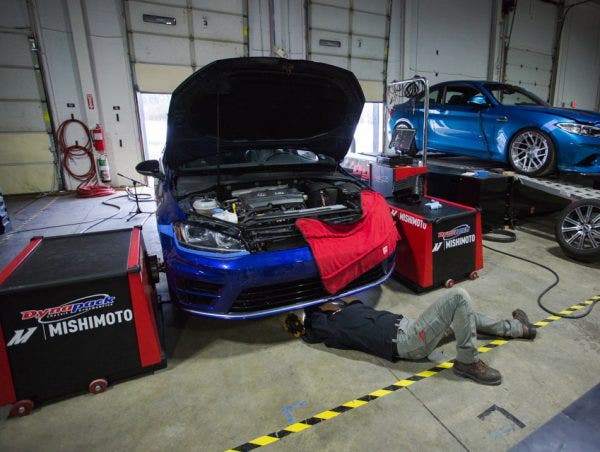 Like with any intercooler component, it's an investment in the car's future. For example, the primary use case for an intercooler is to keep the charged air temperatures in check to maintain performance. For piping, the objective is to remove the restrictions and keep the air moving, all for the chance at more power. In some cases, just these components alone add a few extra ponies to the stable before the boost gets intensified. After calling on our loaner Golf 7R to run on our treadmill, we found that the piping allowed the ramped up 2.0T to breath deeper, but not necessarily run faster. Our pipes improve the potential for more power when a tune is applied, and will likely lead to even better results when coupled with our upcoming intercooler design.
Make sure you act fast and upgrade your MK7's intercooler pipes today!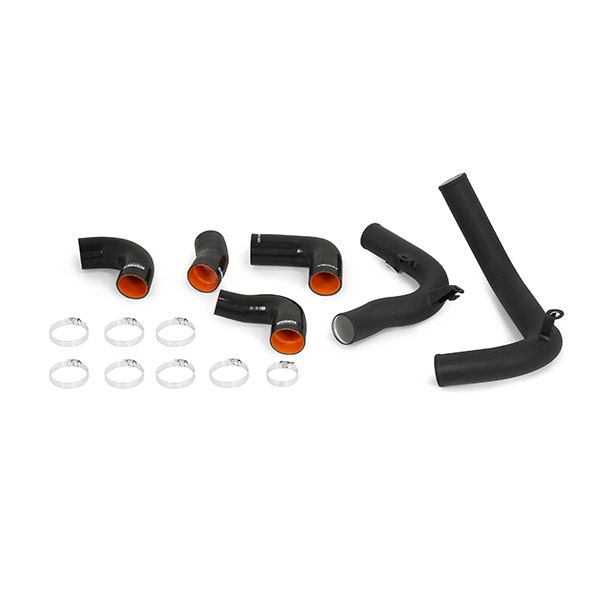 Thanks for Reading!
-Nick