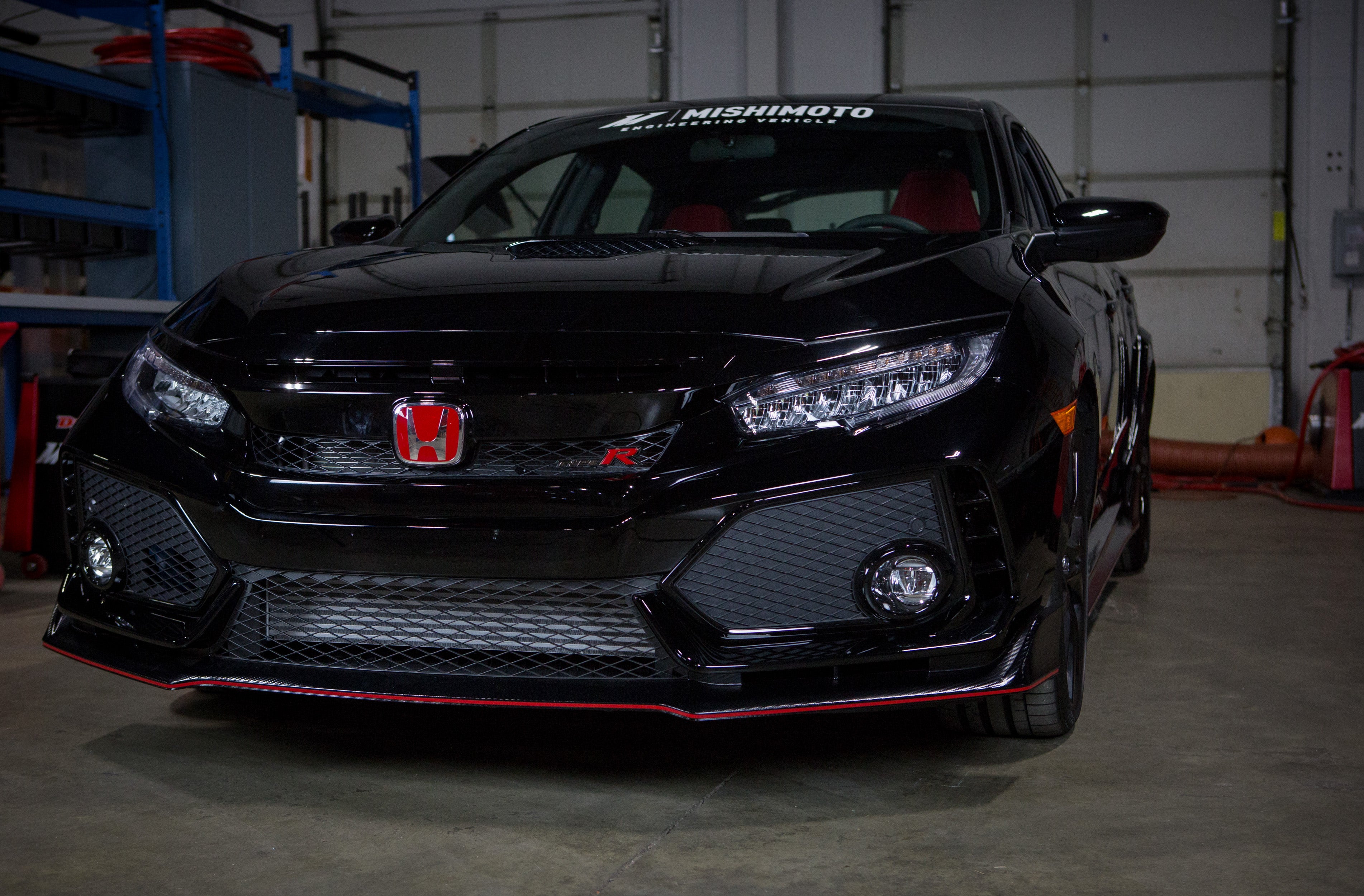 Defending the King - 2017 Honda Civic Type R Direct Fit Catch Can R&D Part 2 - Prototype
Engine blow-by is something that affects just about every engine on the road. Though plenty of manufacturers have made leaps and bounds in filtering blow-by from the intake, finding clever ways to keep the carbon deposits from building up on intake valves, blow-by remains an issue. This should come as no surprise if you've spent any time on our blog. Just about every type of car and truck that has made its way into our R&D facility, ranging from BMWs to F-150s, and even the 1.5T found in the base Civics, have all produced varying levels of the murky stuff. The K20C1 is likely to be no exception to this trend. That leaves it up to us at Mishimoto to make sure none of the contaminates in the crankcase gasses make it to your valves.
When we last left off, we were too impatient to wait for a CTR of our own, so we got in contact with a local owner to get a jump on some of the items for the Type R, one of which being a catch can. We try not to let our loaner vehicle owners leave the shop empty handed, so in the three short days that we had the Type R, we made swift strides on a prototype for our catch can system.
As is the case with most modern cars, available space under the Type R's hood is at a premium. With all that power packed in there it began as a challenge to determine a mounting location for our catch can. There are a couple spots under the hood that are open enough for one of our compact catch cans: by the passenger-side engine mount or next to the fuse box. The idea of mounting it in the gaping fenders also presented itself. The only issue with these locations is that, like I said, they were only seemingly big enough for our can. The fender mounted plan would not only involve some complicated lines, but also impede on the painstakingly engineered aerodynamics.
Luckily for us, though, underneath the bulging fenders, towering wings, and carbon fiber trim, it is still a Civic, and as I mentioned earlier, the non-track-prepped Civics have found themselves in our shop for a catch can fitting. What we didn't know last spring was that we were doing the legwork for the highly-anticipated CTR.
With some slight adjustments to the 1.5T bracket design, we were able to mount our baffled catch can behind the engine on the passenger-side firewall. Honda decided to keep the PCV system in the same location for the CTR, so our catch can practically intercepts the stock line. All that was left for us to do after determining a mounting location was to rig up some prototype lines.
A thousand miles seems like a short distance in the grand scheme of things, but we set this mark for two reasons. The first is obviously to see what our system will catch right away, and find a good baseline of what to expect in a standard service interval. Secondly, since we are tapping into the Civic's emissions system, we have to make sure that we're not going to throw any check engine lights. With that in mind, we sent our first prototype out into the world for our standard 1000-mile test.
It was hard to keep our hands off the CTR while we were waiting for the test results to come back. We're still hard at work on our intake and intercooler projects, and at the same time, the Type R is a car that only comes around once in a while. We tossed around a few ideas on how to enhance the aesthetics under the hood even more, which included this catch can kit. Up next will be a review of our test results and a look at what's likely to get a fresh new powder coat.
Thanks for Reading!
 -Nick