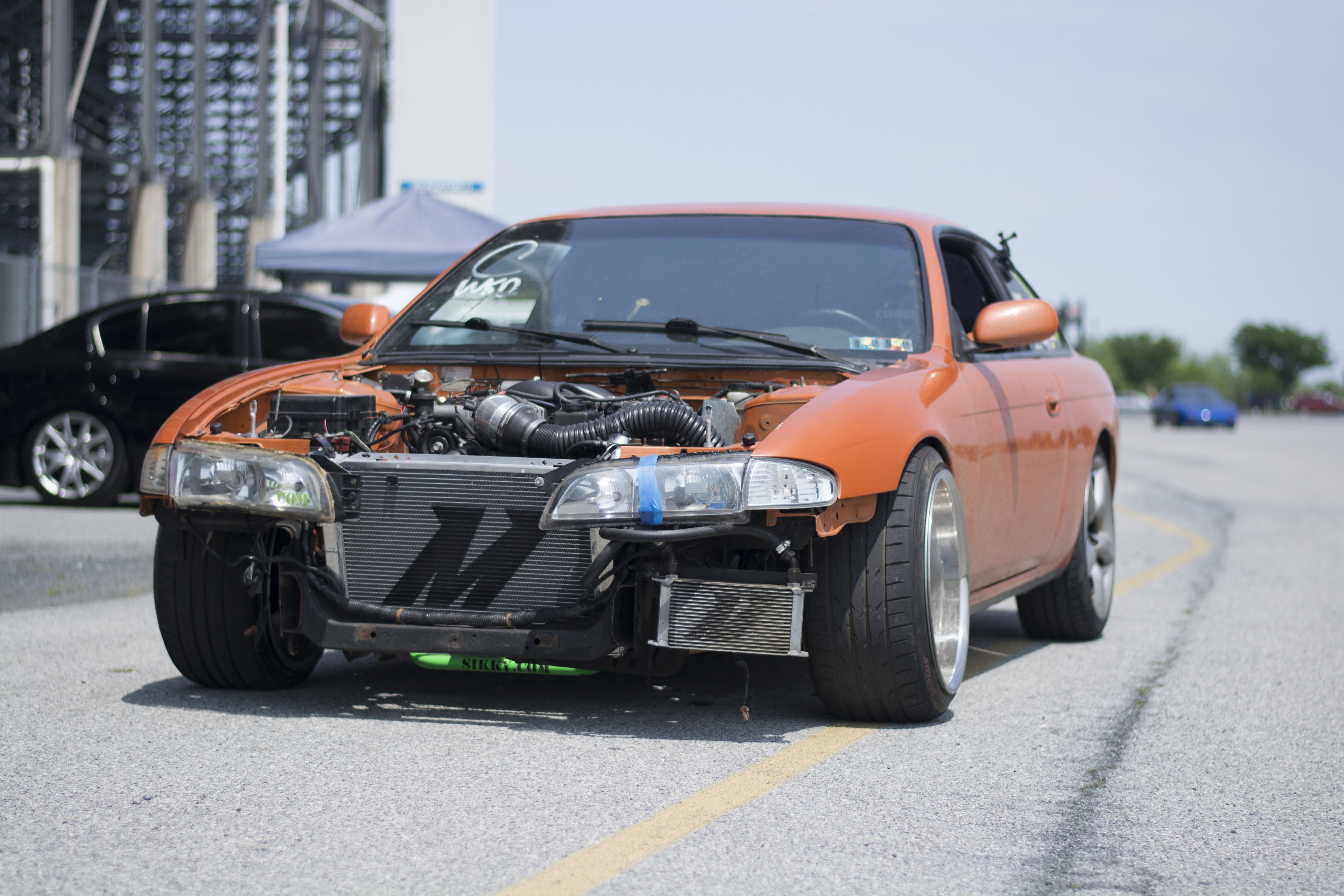 First State Drift: The Season Opener
Preparation - something done to get ready for an event or undertaking.
Following the success of the first sanctioned drift event, both for the FSD crew and for the state of Delaware, I, and a lot of people, were eager to attend the next one. Despite my poor preparation skills, I arrived at the track, located in north Dover, around 9am. It was one of the smoothest run mornings I've seen for a drifting organization. Driver registration and admittance, technical inspections, and the driver's meeting were all tightly controlled and relatively on time - which, honestly, rarely happens. Keep in mind that the organization only has two events under their belt.
Everything went off without a hitch. Everyone was respectful of the space and did not take advantage of the generosity that permeated from the core FSD crew, which consists of Matt, Justin, and AJ. There was plenty of space, a lot of spectators, and even an on-site tire machine, that was free to use if you knew how to use it - an extreme rarity in the drift community. Again, we shared the venue with the autocross club, Brandywine Motosports Club (BMC).
It was hot, and I was sweaty from scrambling for things at the last minute, which elevated to the level of playing with fire to get a pair of my tires mounted. You find those moments of improvisation help bring the thrill to drift life. All the other drifters showed similar signs of light stress, hoods popped doing some late tinkering. But, and I can't emphasize this enough, they were clearly having too much fun. So was I. It didn't matter that I got my first run of the day four hours after the driving started. I was there, and mounting my tires, surrounded by custom builds and screeching tires. These are the kinds of experiences that make early summer drift events, and the FSD boys facilitate that well.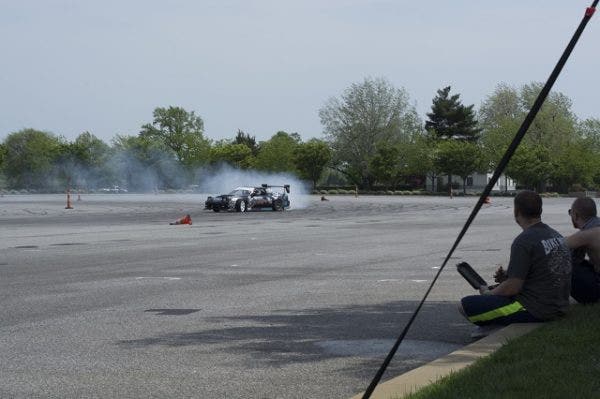 A total of 26 drivers were registered and drove this event, which was more than last year's. Just like in their 2016 event, there were skill, power and age levels of all types, making for a great mix of spectating, driving and machine admiring. I saw kids in strollers with their eyes glued on the track, to old school muscle car guys chatting amongst themselves about how these old, loud Nissans are going sideways. Engine sounds ranged from the factory KA24DE found in all 240SX's, as well as other factory engines and chassis' in attendance, V8's, screaming turbochargers, and there was even an S13 swapped with a Honda engine. I never got a chance to actually check out the engine, but you could definitely hear it.
Another cool part of this event was just how curious bystanders were. I saw a bit of it last year, where locals would hear all the commotion and come to the track to see what was going on. But we were on a different lot. It was easier on tires and way more media friendly. A bonus was the lot's proximity to the adjacent public road. I would see drivers, one-by-one, pull their cars over to check out the action. Some stayed in their cars to see runs, others threw on their hazards, got out, and hung by the outside fence for a closer look. I mean, how can this not be awesome to watch?
I won't bore you with any more text. What I want you to take away from this is that this event was awesome. The people were awesome, the weather was awesome, First State Drift is just awesome. Ignoring my issues with allowing myself proper prep time, I still made the most of everything and had a blast.
Are you interested in drifting or have a rear wheel drive car? Are you local to Delaware? There's another event on May 13th at the same place. Check out @firststatedrift on Instagram and Facebook. Also their website firststatedrift.com will have more information. Photo credits to my fellow automotive journalist Steven Bryson.
-Diamaan