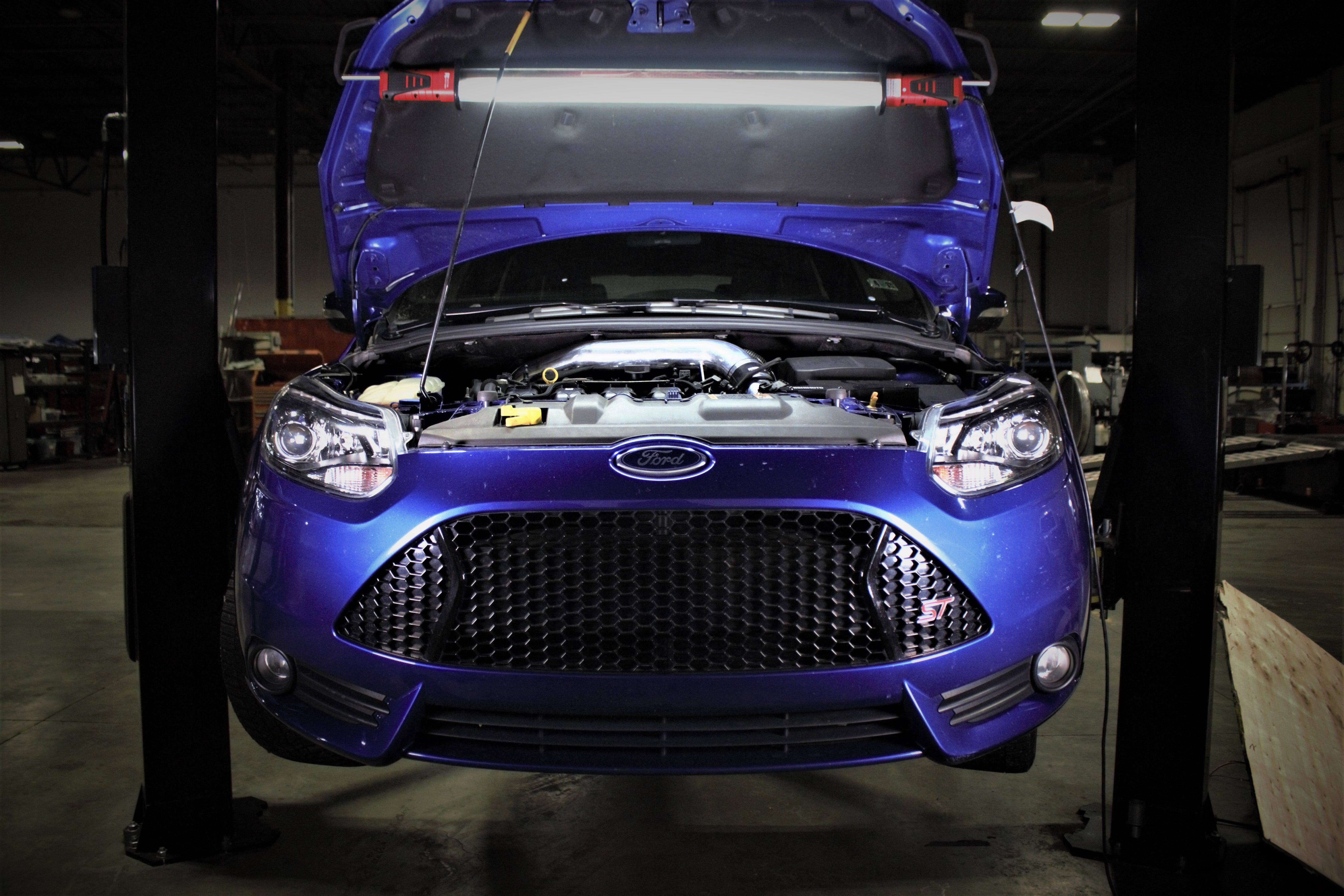 Cooler Than Winterfell - Intercooler R&D, Part 2: Prototype Core
It looks like mother nature is giving the tell-tale signs to us gearheads that it's time to get ready for track season. The weather is getting warmer and tracks all around the country have kicked off calendar seasons with maiden 2017 events already in full swing. A common mod many of us who are boosted, especially ST owners, want during this time of year is the intercooler. The 2013+ Ford Focus ST features quality design for its the factory intercooler, but improved efficiency is something we like to target. In the last update, we talked about the shortcomings of the factory core and how we plan to make an even more efficient intercooler. Now that we have received our production samples for the first time, we can get into the details of the design plan and what our goals are to improve performance.
Intercooler fitment is always a very important aspect of intercooler design. Since the pipes are connected to vital parts of the engine, the core needs to be in a place that allows flexibility in its connections for when the engine moves. This is why we need to devote time to checking, re-checking and then triple checking how parts fit. The closest we can get to seeing how our proposed design fits, is to make it a reality, so the lead engineer for this project has rigged up a wooden frame for the core and attached in-hose 3D-printed end tanks.
The prototype's sample showed our other design ideas are suitable. While we plan to have a core volume of 924.59in³, which is an increase of 128% over stock, we intend to keep the factory intercooler shrouding intact as it will properly direct airflow to our intercooler. One thing that will have to be axed, though, is the active splitters that come with the car. There simply isn't enough room to keep them with our much thicker core. The splitters are an interesting feature that comes with this car from factory, because they open up when air temperatures get too high and allows more airflow. However, now that the front face of our core is much closer to the front grill, plenty of constant airflow is better for performance over anything impeding that. After all, this is a performance upgrade. With a 32% increase in external fin surface area, we want as much air slamming the front of this intercooler as possible. On the bright side, it will ease and simplify the installation!
With our early stage prototype fitting as expected, we had to wait for our production samples to arrive at our headquarters, an easy enough step but sometimes gets repeated. We went through several samples and design changes, settling on one that we were comfortable with. They were fairly minor changes, but this process nevertheless delayed the project. However, we are back on track with brand new functioning samples ready to test, so let's continue the progress. See below for shots of our core.
Our loaner 2013 Focus ST will go through dyno testing soon, equipped with the new intercooler prototype. It's just a matter of first deciding which color to throw on the car!
-Diamaan