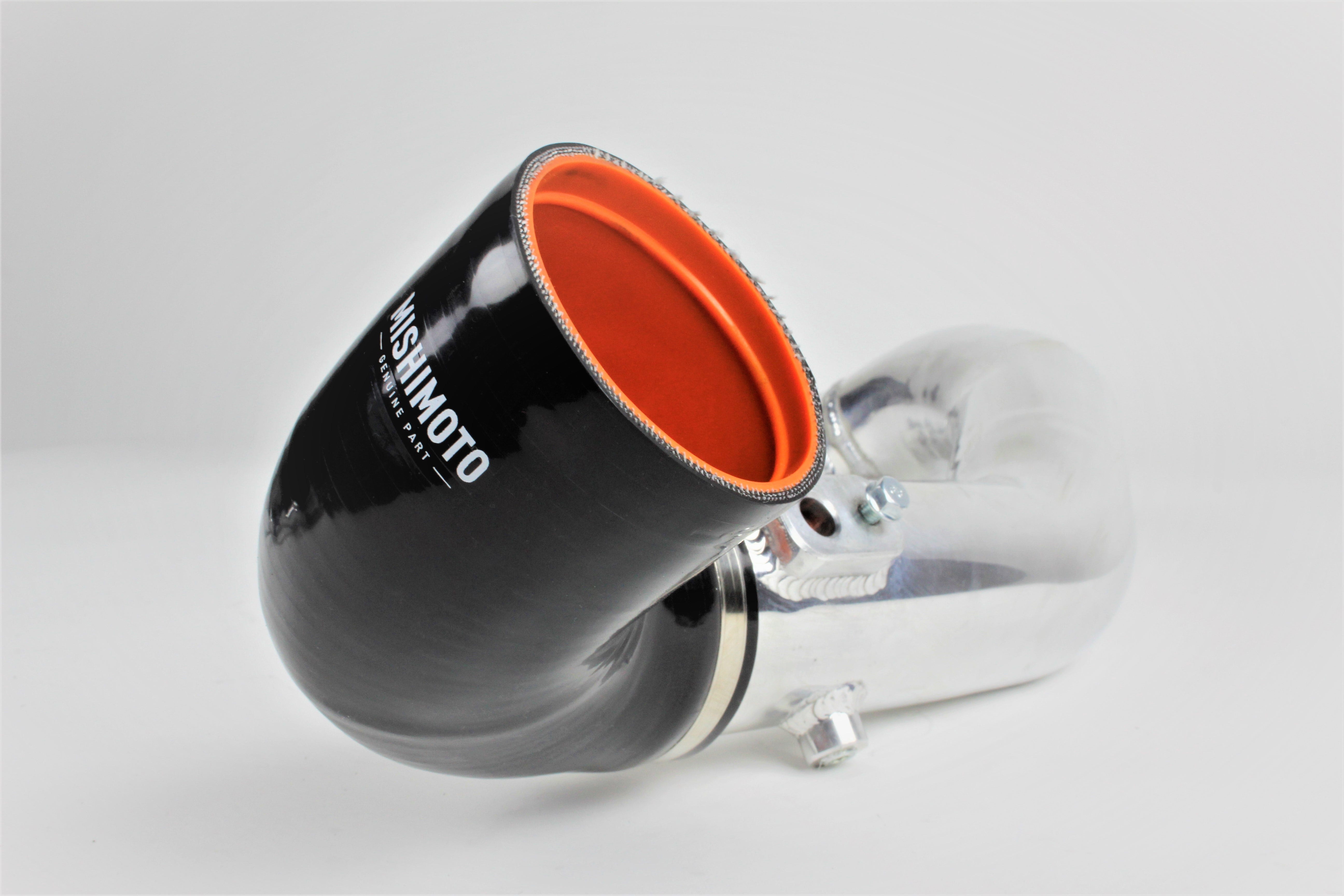 Hot and Cold - Intercooler Pipes R&D, Part 2: Almost There
We have a lot of advanced equipment at our disposal that would make a design for an upgraded intercooler pipe kit for this 2016+ Chevy Camaro 2.0T superior over stock in many ways. We aren't only aiming for these pipes to have spot-on fitment. It's crucial to think about every design detail and consider how you can keep these pipes with you throughout your quest for more power without having to do anything to them. This means incorporating design features that can support even more modifications - whether you plan to use them or not. I'll take you through how we accomplished this.
Our engineer was able to get his hands on detailed 3D model data files of the Camaro's engine bay. He designed what he wanted to pinpoint level accuracy within the given parameters of the digitized engine bay with our computer-aided design (CAD) program. Designing parts in this fashion is the most accurate way to do things, which is why our engineering department has heavily invested in the ability to 3D scan parts into the computer using our Faro Design ScanArm. Given that, it puts a level of confidence in our work, knowing when we send off our designs to have the part manufactured, without fabricating a prototype in-house, it will still be accurate for the first fitment test.
Let's start with the hot side intercooler pipe. It is blessed with features that will enhance the overall performance potential of this LTG motor and make it be easy to install. First, the prototype pipe is made up of two pieces joined together by a coupler. The reason for the separation is to reduce the amount of stress on the pipe that results from engine movement. The coupler in the middle section of the pipe acts as a sponge to flex and absorb the movement that occurs throughout the pipe's body from the turbo to the intercooler inlet. The pipe dimensions have also improved. The pipe's turbo inlet opens at 2.25" and transitions to 2.5" piping. This hot side pipe now has a 29% increase in internal volume.
We will also incorporate the spring clips that are found on the stock pipes. We will give you brand new spring clips to use, so if you break or lose one, you're covered. Both the hot and cold side pipes will include these clips so you can run them on both the stock intercooler and our upcoming prototype performance intercooler.
The cold side has some improved features to it as well. The coupler connecting the throttle body to the mid-section of the pipe will be made of durable, sturdy, good looking silicone, improving aesthetics under the hood. Support for further modifications past an intercooler and piping is also integrated into this design. Our pipes will come standard with provisions for an air temperature sensor. The added benefit here is that the bung can also be used for methanol injection setups. For all of you looking to add some serious power to this LTG power-plant, you can certainly do so with our pipe kit with no extra modification necessary. This bung can be used for a boost gauge as well. The cold-side pipe is also a full 2.5 inches through and through, increasing the internal volume by 31%,
Making the pipes larger is just half the battle. Next, we need to do some testing to be sure our designs actually do some good for the performance. This setup will not only be put on the dyno to see how our numbers improve over stock, but our engineer also plans to put these pipes on our flow bench to see if we can outflow the stock pipes. The data is coming!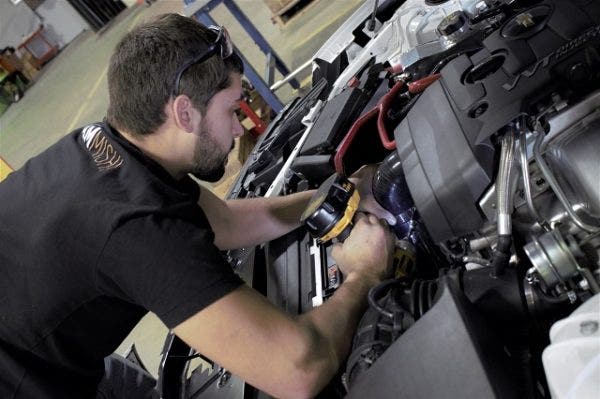 -Diamaan