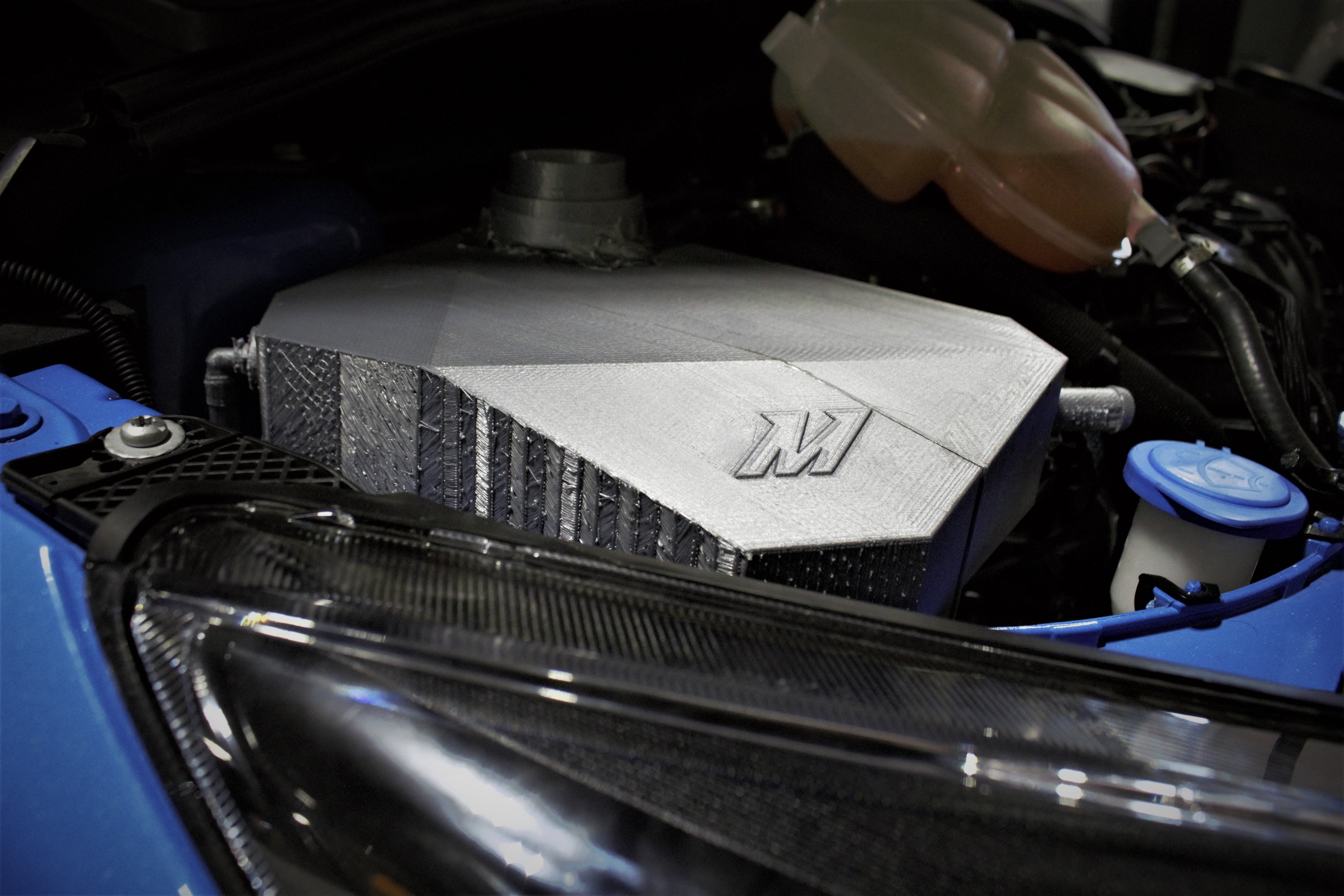 Tank Love - Coolant Expansion Tank R&D, Part 1: Design Plans
Posted:
February 01, 2017
Anyone with a car older than 15 years or so likely has a coolant expansion tank with the structural integrity of wet toilet paper. These tanks rarely get aesthetic love in the factory vehicle design. They are usually plastic, look weird and can start cracking given enough time. After 20 years, the expansion tank in my 1995 Nissan 240SX project car will literally begin crumbling around your finger if any sort of pressure is applied. We don't want that happening to your RS/ST a decade or two from now, so we decided to design a sweet looking expansion tank that will outlast the car and be a nice addition to your engine bay.
There is a lot of focus (I haven't made that pun in a while, give me a break) devoted strictly to improving how this EcoBoost hot-hatch platform performs since it's introduction. This is important, our engineers have that as a clear goal in their minds. For our RS, we've released an oil cooler and a catch can, while an awesome performance intake, a complete intercooler setup, including pipes and a bad*** rear differential cooler are all on the way (see our entire product line for the ST as well). Trust me, we will make our RS fly like a bat-out-of-hell once we're done with it, but how many products out there add a little bling to this platform? Certain parts may not make you faster, but they can always look better.
Mishimoto cares about making you look good, so this project has moved fast. We have already begun making a 3D model of our tank design and had it 3D printed to test the fitment on our RS (fun fact, it will fit both the RS and any 2013+ ST!). To save time, we printed this entire assembly in pieces. You will notice a line in the middle of the tank, this is where the halves were epoxied together. The fill neck was also printed by itself, and had to be attached to the body of the tank separately. Remember, this isn't a functional prototype, our engineers just wanted to be sure the design fit. See below.
Another cool thing we are doing with this tank is adding a sight tube. In past expansion tank projects, it hasn't always been a feature that we could add due to how the design fit the vehicle application. We incorporated a sight tube here so you can tell how much fluid is in the tank without much trouble. There is also internal baffling that will prevent slosh.
Now that we know the prototype fits, it's time to get a real, functional prototype into our facility. The good news is that we have a few on the way! I'll leave you with what this prototype looks like on our shop RS. Just imagine whatever finish you think would work for your ride and you'll pick up on the complimentary design we are going for!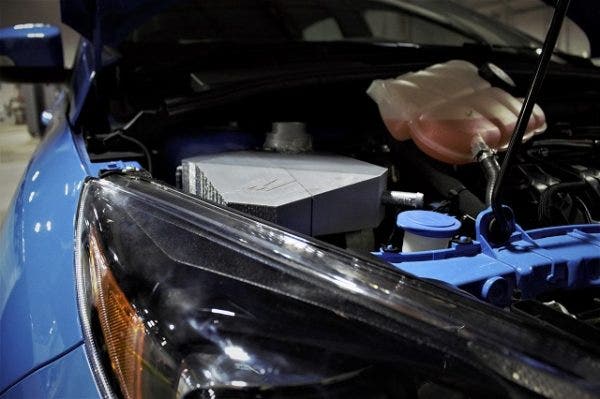 Thanks for reading!
-Diamaan