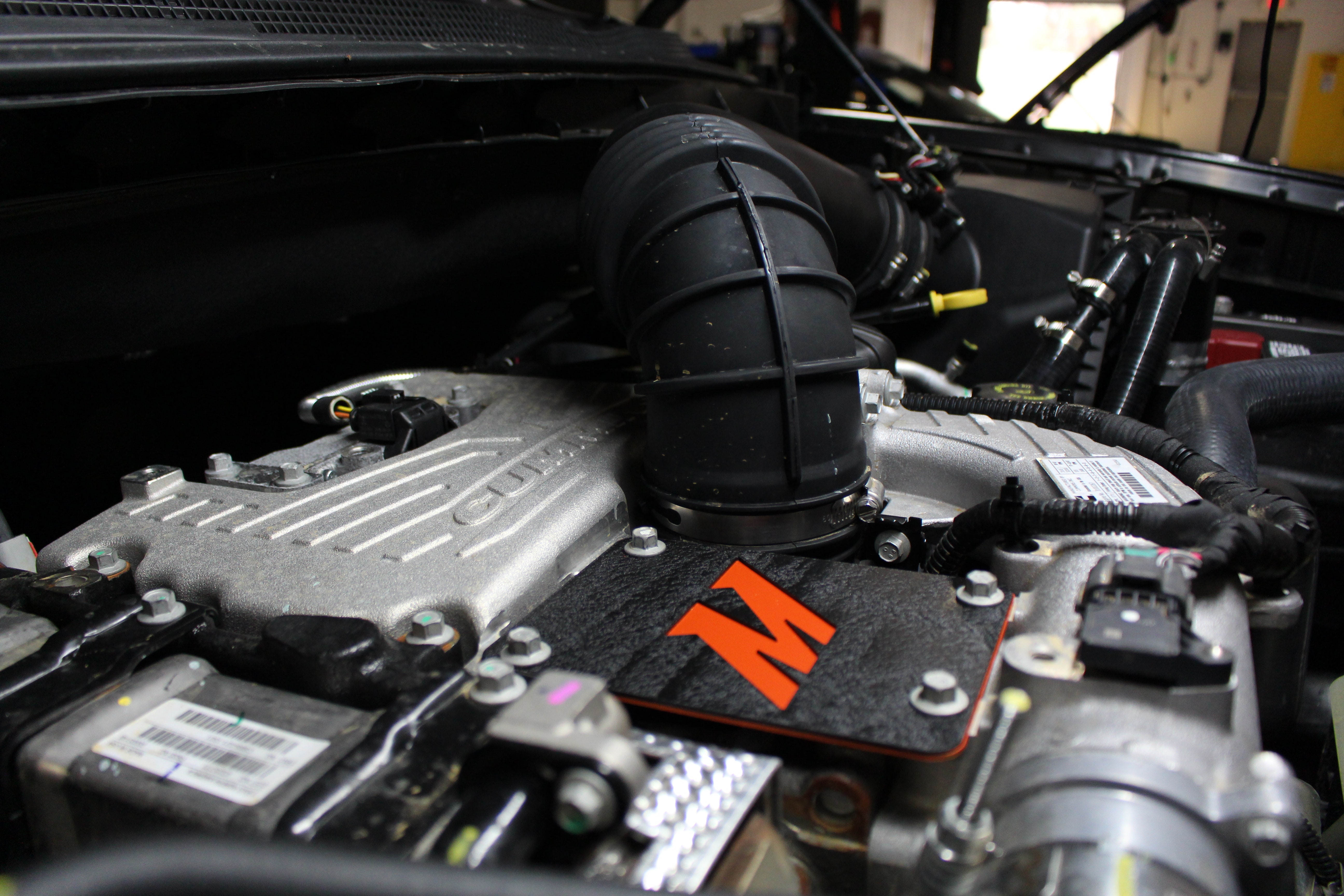 Conquering the Catch Can - Part 2: Prototype Update
Posted:
December 09, 2016
If you remember from our last post about the Titan XD catch can, we ran into some challenges with the first prototype. Since our existing catch can design did not agree with the Titan, it was back to the drawing board for our lead engineer, Dan.
Updated Design
Our standard catch can when installed on the Titan was generating a code causing the truck to go into limp mode. The cause of the code stemmed from our standard catch can being too restrictive for the Titan's beefy Cummins engine. This is not surprising, given the 50 micron filter and smaller design of the can, which was originally designed for gasoline-powered cars. This catch can design functions beautifully on smaller turbo engines such as the Focus and Fiesta, as well as larger American V8s in the new-generation Camaro SS and Mustang GT. It just might not be suitable for the turbo diesel V8 in our Titan.
With some creativity, we modified our original design and got to work on some interesting design changes to our can.
We adapted our design by elongating the can itself, but after testing various filter sizes and densities, we concluded that the filter itself was the biggest restriction. We decided to go without a filter but beef up our catch can's internals with an intricate baffling system to maintain optimal oil separation. We used the increased size of the can to our benefit and designed a stack of baffles to occupy the inside of the can. Take a look and let us know what you think.
Testing
With our new can and baffle design fabricated and installed on the Titan, we set out to begin testing. Initially, this process went much smoother this time around. The catch can functioned well, and the Titan was free of the check engine light! Once we opened the can, however, we found more condensation present in the can than we had predicted. This presented another challenge to Team Mishi, because excess condensation in colder climates could cause the catch can to freeze. Because we strive for perfection, we sat back down and let the ideas flow for yet another prototype.
Coming Up!
In our next post the third design is put to the test, and we'll show you the final testing results. In the meantime, check out a more-in depth look at catch cans in our Blow-By 101 article and some of the other projects we are working on for the Titan XD.
Thanks for Reading!
Sara