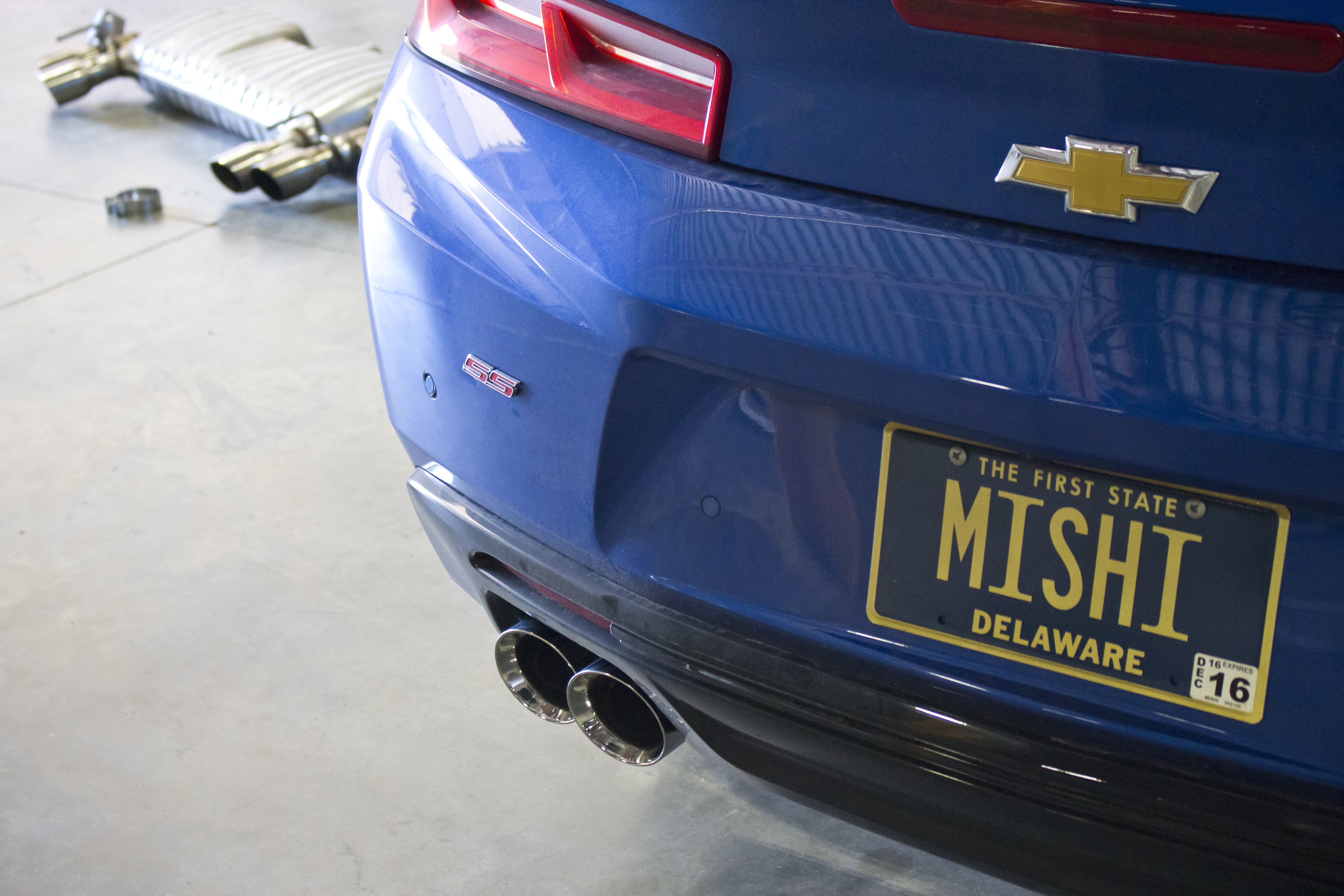 Sounds from an American Muscle Car - Exhaust R&D, Part 4: Sound Check
Posted:
November 01, 2016
A Gaggle of Pipes,
Hello everyone! You may remember from our previous 2016 Camaro SS Exhaust post that we have decided to move forward with five different systems for this car. It is my pleasure to let you know that all our Camaro exhaust prototypes have been completed. We've been busy testing and re-testing for fitment, sound, durability, and performance - and fun, of course. Our on-road testing process usually begins a little something like this:
Rob, the project manager: "Hey Gardiner, I need you to take the SS home tonight to put some miles on the pro system."
Me: "Ugh, if you insist."
They really have to twist my arm.
Exhaust systems are a complex endeavor in any regard, but this dual-mode Camaro exhaust is particularly intricate. This bear has demanded myriad engineering-hours, but we've readily progressed through the trials and tribulations of the R&D process. Now, I would like to show you a particularly cool piece of the system that came to fruition as a result.
This is our very own Mishimoto dual-mode exhaust valve, engineered about ten feet away from where I sit now by someone with so much attention to detail that his condiment drawer includes Chick-Fil-A Polynesian Sauce.
Here is a representation of the valve in action, modeled by the noble hands of Rob, our project manager.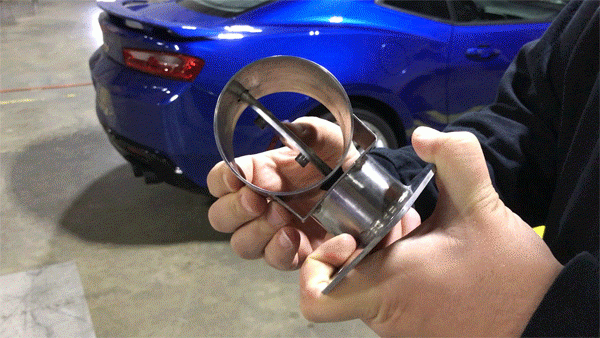 But let's be honest, you aren't here to see hand-operated valves, ketchup, or mustard. You want to relish over the sound of this exhaust in action!
A YouTube Embed,
Without further ado, feast your eyes and ears on the glorious sounds that have been doggedly distracting me from my other work for the past month or so.
"Or Maybe a Table of dBs Instead
Our range of offerings for this system include the Dual-Mode NPP axleback, the more reserved Street axleback, and the utterly bonkers Pro axleback. The latter systems will be available in either dual- or quad-tipped spec.
When we were performing our sound checks, I took the liberty of whipping out the "ol SPL meter for some quantification of the splendiferous cacophony of noise coming from the ass-end of our SS.

Measurements were taken in A-weighted decibels, which more accurately accounts for the range of human hearing across a broad spectrum of frequencies. Additionally, dBa weighting is commonly used by other exhaust manufacturers, race-tracks, and automotive outfits.
Levels were measured using a Tenma sound level meter oriented at a 45-degree angle to the flow of exhaust and situated ten feet behind the drivers-side rear exhaust outlet at a height level to the tips.
Coming Soon"
Next up, we will go into more detail with some more specific photos of each system, some dyno testing, and eventually, a pre-sale announcement for our 2016 Camaro SS exhaust.
Until then,
-Gardiner