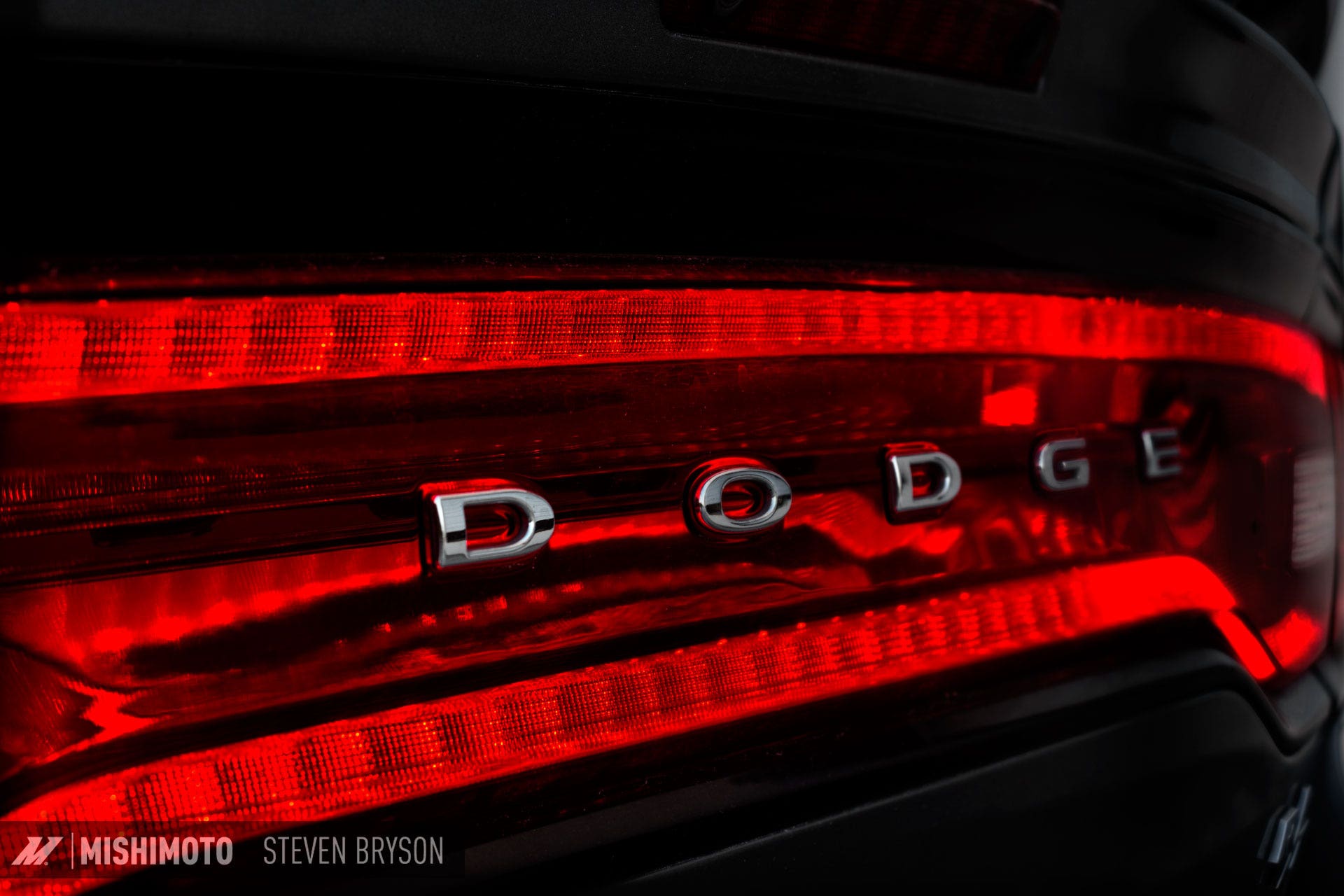 Mopar, Mo' Cooling - Aluminum Radiator R&D, Part 2: Test, Test, Test
Posted:
November 23, 2016
The 5.7L fitment of this radiator is now in pre-sale! Get it now for more than 30% off!
2006-16 Dodge Charger 5.7L V8 Aluminum Radiator Pre-Sale
2005-13, 2015 Chrysler 300 5.7L V8 Aluminum Radiator Pre-Sale
2009-16 Dodge Challenger 5.7L V8 Aluminum Radiator Pre-Sale
America loves the V8...and so do I
The American V8 has always held a special place in my heart. My father owned a 1973 Ford Mustang Mach 1 with a 351 Cleveland motor (it was green). That car was rear-ended by a bus long before I was born, so I never experienced it for myself, but I got to live vicariously through his stories. He got his first ticket in that car thanks to a little too much throttle and a gravel road. One of my earliest memories of a car is the sound of my mother's 1981 4.9 turbo Trans Am starting up the day she sold it (after my brother hit a deer with it). Those two cars cemented my love for the American V8, but I was never quite able to find one for myself. That's why I was so excited to get to work on this LX chassis radiator project. I finally got my chance to get up close and personal with a few true American V8s.
Back in September I told you about the badass, 800-plus horsepower 2015 Charger Hellcat that Eric at ID Motorsports let us borrow to test the fitment and performance of our LX chassis aluminum radiator. In the month following that testing, we've been seeking out more volunteers to help us test this radiator in other R/T and SRT applications. Thanks to two generous volunteers, we've been able to test this radiator on a 2013 Challenger R/T and a 2012 Charger R/T. The fitment testing isn't the most exciting process, nor is the temperature testing, so I figured I'd give a quick run through of those tests and then put my art degree to use and share some nice photos of these cars.
The first vehicle on which we test fitted the radiator was Neichaun's 2013 Dodge Challenger R/T. We had the Challenger for only the day so we wanted to get started as soon as possible, but of course, everybody in the office had to come out and admire the car first. To their credit, this isn't any ordinary R/T. Aside from the Shaker intake, this Challenger is caged, bored and stroked, on both air and a healthy dose of nitrous. Neichaun regularly takes this beast to the drag strip, where she runs about a 11.3  10.9 second quarter-mile times. But back to the radiator test fit. We put the car on the lift, and Jason began taking off the bumper and making his way to the radiator.
After removing the bumper, we found that the Challenger has a huge amount of room around the radiator in comparison to the Charger Hellcat for which this radiator was originally designed. While we have the room to make the radiator larger for these vehicles (with the exception of the Hellcat), this design is already extremely efficient and larger than the stock R/T and SRT radiators. Keeping the radiator's size well within the constraints of the bumper will make installation much easier as well.
Jason proceeded to remove the stock radiator and install our aluminum replacement. Because we had the Challenger for only the day, this would be just a dry test fit to make sure that all our brackets and hoses line up. Once we got everything bolted on, we were happy to see that all the hoses and brackets lined up great! One of the brackets for the AC condenser (pictured above) is in a slightly different position than on the Hellcat, but that will be easily solved with the addition of a simple spacer.
After the fitment of our radiator was confirmed, Jason pulled it out and reinstalled the stock radiator, and the Challenger was on its way back to Neichaun. Super exciting, right? Well, get ready for the next test!
Test, test, test
Unfortunately, I did not get any photos of Jason removing the stock radiator and installing the Mishimoto radiator in the second vehicle we borrowed, a 2012 Charger R/T, thanks to Nicholas. Luckily, however, we had this Charger for a few days, so we had time to test fit the radiator and do another performance test. While the testing itself wasn't the most exciting, I did get to ride along in a chase car and snap some nice photos. As for the tests results, we were happy to find that this radiator performs just as well on the R/T models as it does on the Hellcat. It's also important to remember that this radiator provides more than just cooling; it gives you the peace of mind that comes with welded aluminum end tanks and a lifetime warranty.
Who says an art degree isn't useful?
Now that we're done with the testing, let's get on to the really fun stuff: photos! Because we had Neichaun's Challenger for just one day, I was able to get only a few close-up photos. However, you can check out more photos of this awesome car and follow Neichaun's build on her instagram: @Mopaarr.
Check out Neichaun's Challenger R/T and Nicholas's Charger R/T in the photos below.
Thanks for reading!
-Steve