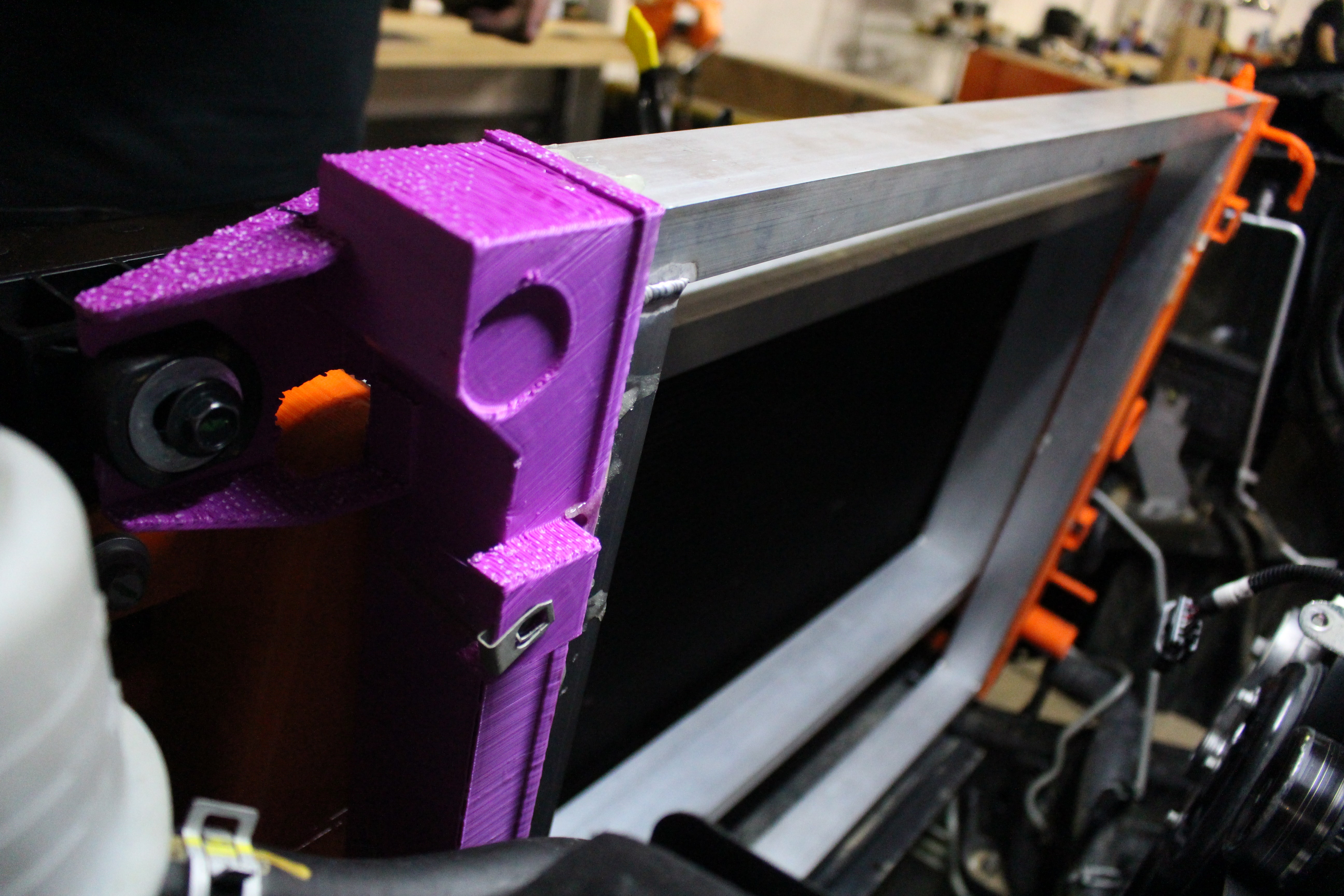 Cooling the Cummins- Radiator R&D, Part 1: Stock Evaluation
Posted:
November 11, 2016
Since Mishimoto's inception, we have grown to become more than just a radiator manufacturer; have expanded to offer many other performance parts for a variety of applications. For the Titan alone we already offer a several products, including an intercooler pipe and boot kit, exhaust, and coolant filtration kit. We have not, however, forgotten our roots. That being said, we have begun developing a radiator for our Nissan Titan XD.
What improvements will we make?
The stock radiator is sizeable compared to other stock units we have seen, but we still found some areas where we can improve on the factory design.
We plan to increase the core thickness and create a fully aluminum radiator, including the end tanks, for added durability. The factory radiator utilizes a detachable, plastic fill neck, which we will include with our radiator, but ours will be constructed out of aluminum to eliminate another potential failure point.
Prototype
Thanks to our rapid prototyping techniques (and talented engineers), just a few measurements can be turned into an intricate 3D print.
We 3D print our prototypes first to ensure a great fitment before we create an aluminum prototype for testing. This process allows us to test fit the radiator and make the small changes and tweaks to our design before we finalize it. This makes for excellent fitting prototypes and production parts, often on the first try!
With the stock radiator and intercooler removed, you can see how much space we have to work with in the Titan's engine bay.
We really reached into our creative side when printing these end tanks. Purple and orange create an interesting contrast to the Titan's black-clad engine bay (but maybe we are just partial to orange :) ).
We have noted some slight tweaks that need to be made for a perfect fit, but once they are added we will be ready to kick our radiator to the next level.
Next Time
Now that we are sure of fitment, we will create an aluminum prototype for additional testing. Let us know what you think of the project so far, and stay tuned for photos of our completed prototype.
Thanks for reading!
-Sara