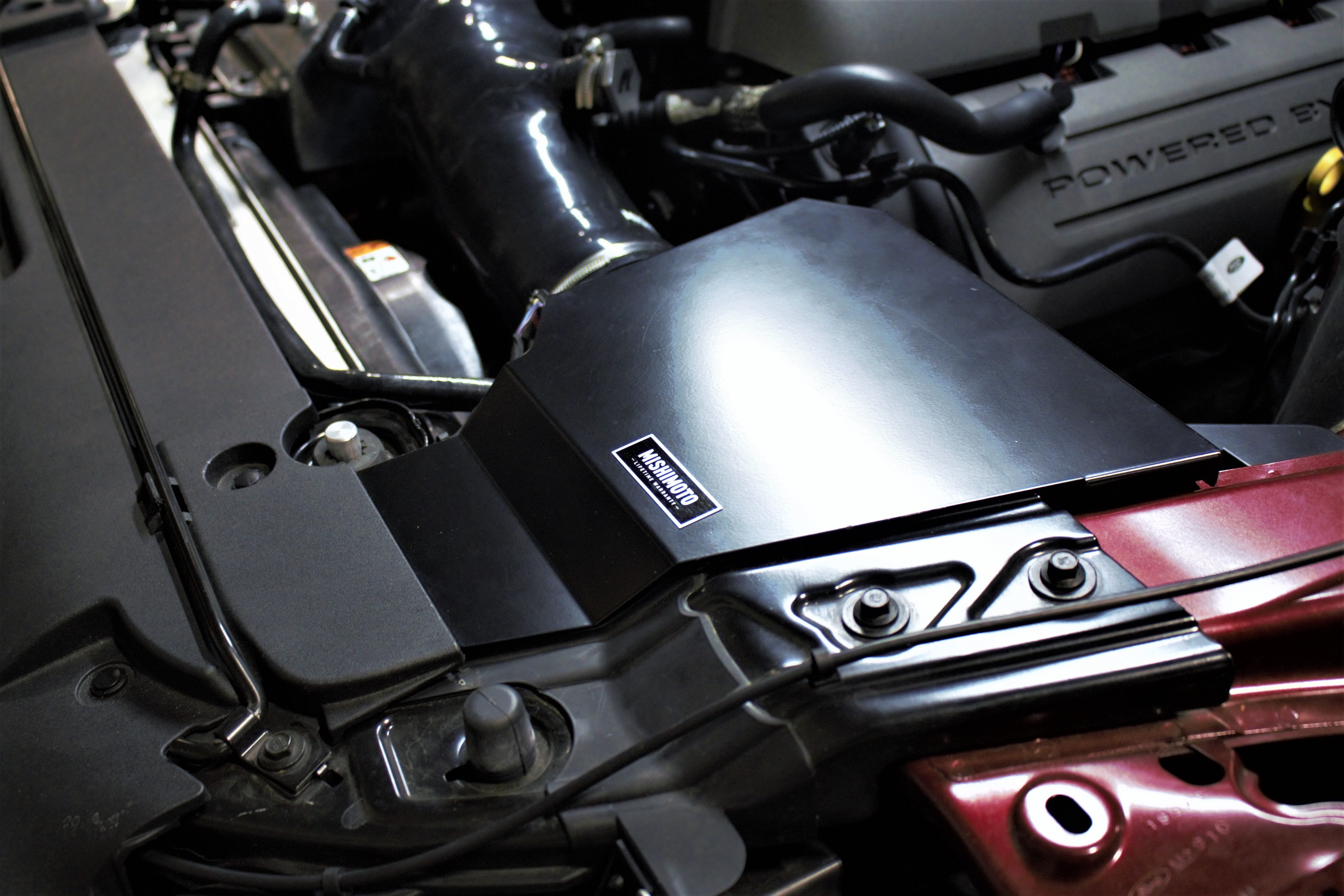 The Mustang GT Intake R&D, Part 4: Seeing is Believing
Posted:
November 29, 2016
As 2016 approaches its end, I can't help but reminisce. It's been a wild ride and a lot has changed. We have a new president-elect, the Olympics took place in Brazil, Kim Kardashian was robbed at gunpoint, Ryan Lochte lied about being robbed at gunpoint, and Leo finally got his Oscar. You know what hasn't changed? Our resolve to make awesome parts for our automotive community.
It was May 3 when we announced that we were going to make an intake for the 2015 Ford Mustang GT. I know it feels like the updates for this project have been trickling in at a slow pace, but quality takes time. In our last update, we went through the rigorous testing our prototype endured, including pressure drop, dyno and road testing, so we could be confident in our results. The production sample has finally arrived at our R&D facility and it looks great. Our lead engineer has installed a finished production kit on our GT, so let's check it out!
I know some of you have been itching to get updates about this project. Some of you had no doubt how nice kit would come out, based on what the prototype looked like. Well, it's here now, fully dressed and ready for the Mustang Ball. In this photo, we've paired our S550 with the black powder-coated box and a black silicone intake hose. The box will stay black in color as the powder-coating helps with heat, but the silicone hose will come in black, red and blue.
The hose will be made of a sturdy, five ply silicone, reinforced with steel wire to prevent any misshaping under vacuum. Notice the silver piece on the side of the hose? That is a block-off plate for the sound tube delete. We took note of those who desired to get rid of the sound tube, so we will include one of these plates in every kit to give you the option to delete the tube if you so please. But, the hose will be a direct fit for those who want to keep the tube.
What I really like about this kit is how nicely the airbox contours to the shapes of the factory pieces in the engine bay. The pieces not only fit together, they go nicely with the lines of the GT. It almost looks like it's supposed to be there. Wait, it is supposed to be there! Also, take notice of the mass airflow (MAF) sensor housing. In our prototype, we used an aluminum piece, but that won't do for this kit. This MAF housing is made with glass-reinforced, injection-molded plastic, which will combat heat more efficiently than that metal housing.
Let's not forget the performance this intake brings to the table. We squeezed a total of 19 extra ponies and about 23 ft-lbs of torque out of our GT across the usable powerband, making this kit a formidable upgrade. Our S550 now has a more noticeable growl underneath the hood. This intake gives the Coyote V8 a deeper and throatier tone, really enhancing the sound. But, that's enough from me. Let's see some more shots of it!
What's Next?
We are close to getting these kits completed and ready to be shipped to our warehouse. We are hustling to get these kits ready for pre-sale soon, so keep an eye out for that! I hope you enjoyed checking out the new intake. Stay tuned for more!
-Diamaan