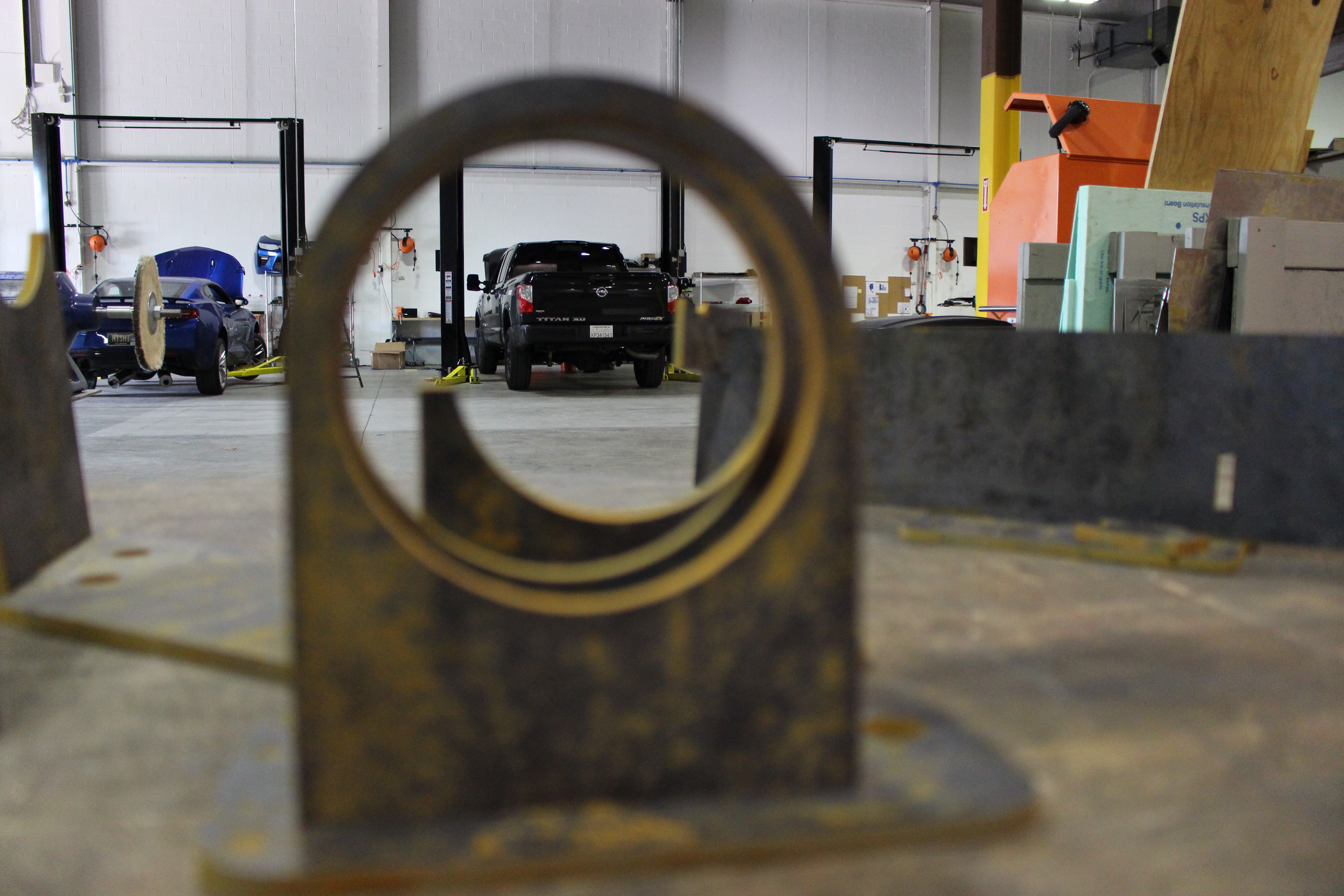 Treating the Titan- Exhaust R&D, Part 2: Exhaust Fabrication
We are back with a much needed update on the Titan XD exhaust. Since our last post covering the stock Titan XD exhaust, we've come up with a design of our own.
The first step in bringing our prototype from design to reality was to create a jig to use for fabrication. We started by taking measurements from the Titan, then fired up the waterjet, and sliced our largest jig to date. It had to be sizeable enough to accommodate the four-inch piping designated for the Titan.
Now that the jig was complete, we could get to fabrication. Creating a jig on the waterjet usually results in a spot-on prototype in a relatively short time. This was the same case here and, when our prototype was complete and on the truck, it fit like a dream.
The Final Prototype
Now that fitment was confirmed, we could proceed with the final product. With some patience, the design was finalized and looking great! The exhaust will be offered in your choice of black or polished tips and will be constructed from 304 stainless steel. Durable, and easy on the eyes!
One interesting feature is a dump option that our engineer, Dan, included in the design. You can choose to install the entire exhaust as pictured above, or you can remove the back section for a dump.  This is helpful if you are off-roading with the XD and want to protect your exhaust. The tip can be reinstalled on the dump or you can leave the slash tip. We will leave the customization to you.
Coming Up!
With the final product complete, we will be launching a discounted pre-sale for those who have been following our progress. In the meantime, let us know what you think of the exhaust in the comments below.
Stay Tuned!
-Sara