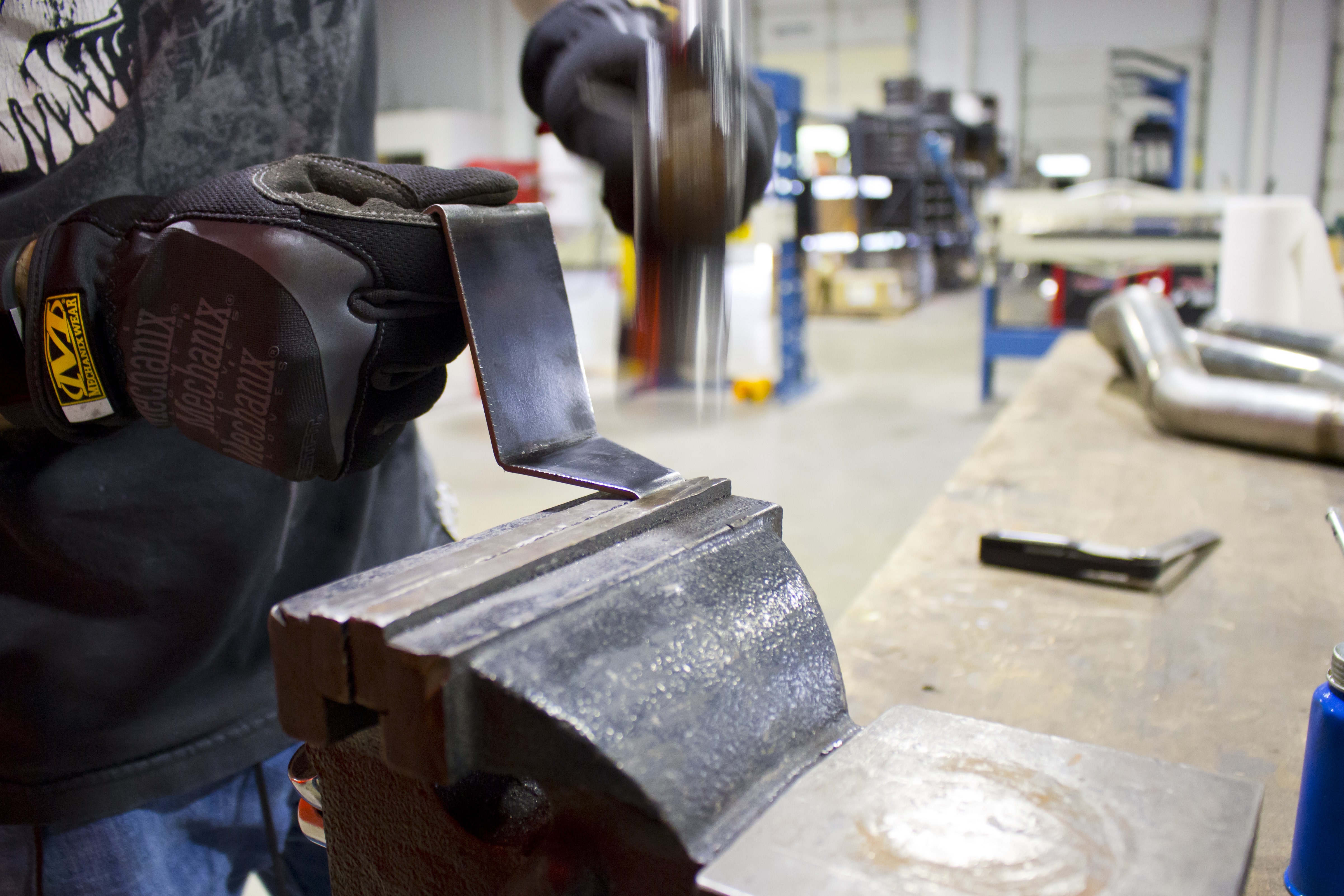 Catch Can, Part 5: Overseas Updates!
For those who may be unaware, we've been working with some folks overseas in the UK and down-under in Australia to ensure that our catch can bracket has the best possible fit on right-hand drive GT86s, BRZs, and FR-Ss.  To learn more about the catch can's development process, check out our previous BRZ catch can R&D blog posts. To go one step futher and find out why a catch can is such a benefit to your engine, learn everything you need to know about blow-by in our technical article on the subject.
Because research, development, and the actual creation of the parts all happen here in the US, the back-and-forth nature of the across-the-pond prototyping process takes a smiiiiidge longer than it would if we had a RHD car in our R&D facility, but it is progressing well nonetheless.
In the meantime, I thought you may enjoy seeing how our go-to fabrication guy, Mike, produces a prototype bracket to match our computer model with accuracy and precision. He's a talented craftsman and fabricator, and it is fascinating to see his process while he creates some really amazing stuff out of a pile of raw materials. Check it out.
Bracket? I hardly know it!
First, the computer model is sent to our water jet cutter. I don't have a photo of this particular part being cut, but you can see some other examples and learn about the machine here - it's a phenomenally useful machine and is quite impressive.
Once the part is cut, Mike uses numerous tools and equipment to create the bends, angles, and pivots necessary in following our design. He uses a caliper, a highly precise compass, and other measurement tools to ensure that dimensions are spot on.
Next, Mike puts the part into a sandblaster and uses the gun within to barrage it with fine grains of sand, removing any oils, surface corrosion, or blemishes from the surface of the metal.
Here is the bracket after this step:
Careful not to touch the metal and transfer any oils from his skin, Mike uses lint-rags to give the part a final once-over before paint.
Here's the bracket drying after paint:
Once cured, this bracket will set bravely off to the land of dingoes, wallabies, and spiders for test fitment on a Toyota 86!
Thanks for sticking with us, everyone,
-Gardiner