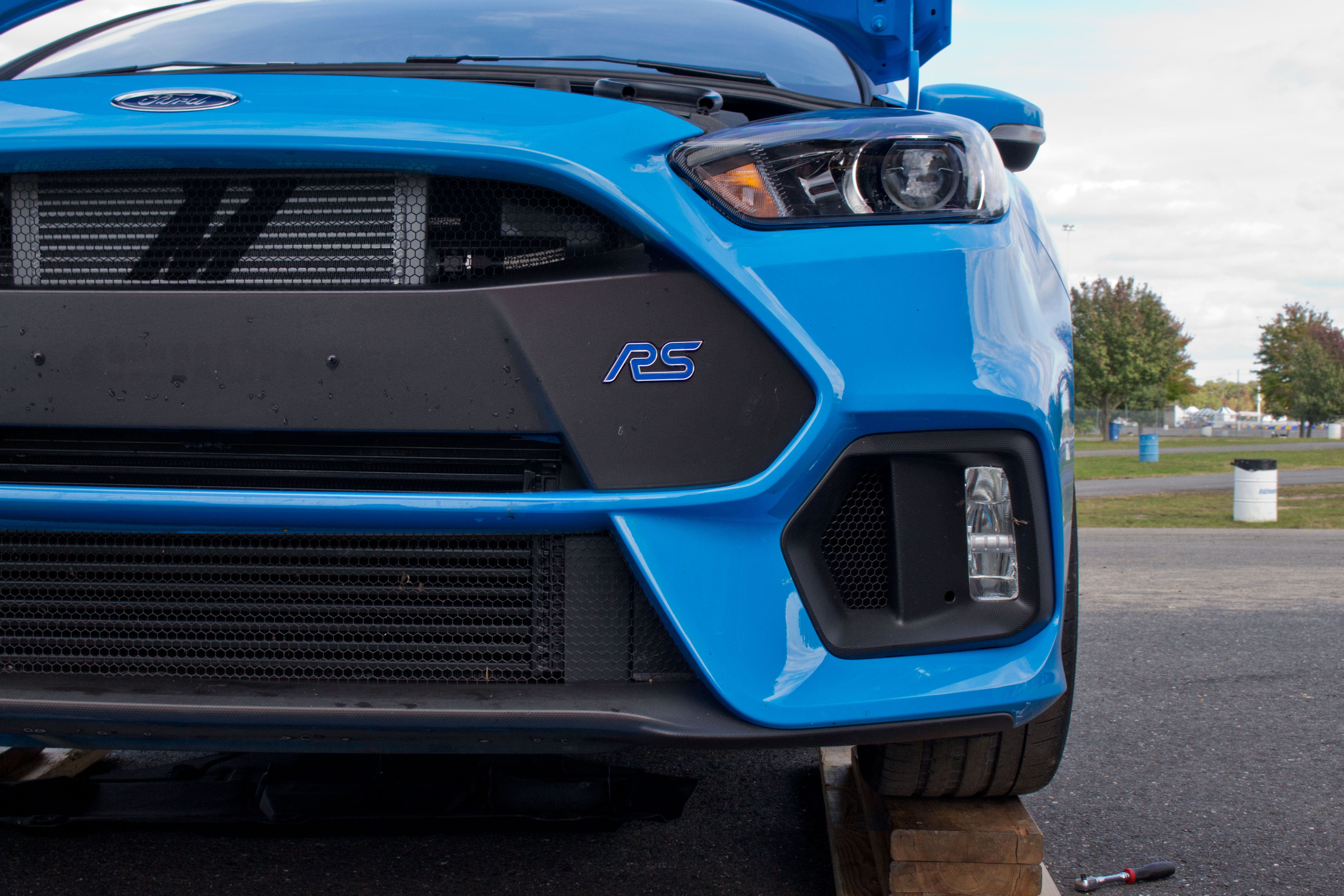 Cool Operator - Oil Cooler R&D, Part 3: Track Testing
Update: Check out this awesome video of our track testing for this oil cooler!
What more could a company filled with automotive enthusiasts want than a track day as a workday?! If it were up to me, I would start building our offices adjacent to my favorite tracks and have every meeting in the infield, because I can't think of a more excellent way to spend the day.
I have to begin by thanking you all for collectively pushing for track data. While the type of testing we normally conduct is sufficient for learning how well our products perform under most conditions, nothing instills confidence at the track like pushing your creation to the ragged edge. Because, after all is said and done, that is where it counts. I am no stranger to racing of all sorts, and I can't think of anything more frustrating than working all week, or month even, just to break down at the track.
For proof, here is a picture of my pride and joy that only made it to the pit entrance before exploding a power steering pump and leaving a nice coating of power steering fluid over my entire engine bay. The shortest track day in the history of motorsports.
That being said, after much convincing, we were given permission to release our Nitro-blue beauty to track-test our oil cooler; and we couldn't wait to tell her the good news.
We Get Our Track Day
We arrived at the track the second the gates opened and hopped out of our cars with the excitement of Ferris Bueller skipping school. We were, in-fact, cutting out on our responsibilities for the day: no meetings, no mundane emails, just a track to ourselves and a car that wanted to kill us.
Alright, maybe the RS isn't a murderer. Maybe it's just an enabler, whispering its horsepower numbers to the driver as he rounds a bend, heading towards the back stretch, with his foot plastered to the floor. The less-than-ideal conditions didn't stop our resident Stig from propelling our German-made monster around the track at speeds that made spectators grab for something sturdy and hang on tight. Thanks to our driver, engineer, and all of you, we have our track data, and here it is.
Results
Before getting into any numbers, let me clarify how the Focus RS does (and doesn't) collect temperature data. The Focus RS does not read oil temperatures directly from the oil, as there is no stock oil temperature sensor. Instead, it calculates the oil temperature based on other information, like coolant and intake air temperatures. Given this, it is important to use testing equipment that measures the temperature of the oil directly, rather than rely on the RS's oil temperature readout, which is only an estimation.
The ambient temperature at the track was about 70°F during testing. We first let the RS warm up until the coolant temperature hit 200°F to be sure that the RS was nice and heat soaked, like it would be on a warmer day. We then took to the track and completed at least 10 laps (about 25 minutes of hard driving) without stopping. We completed one cool-down lap, then headed into the pits to change setups. Our initial round of testing monitored temperatures with the stock liquid-to-liquid oil cooler alone. Then, after a pit stop to install the Mishimoto cooler, we measured temperatures with both the stock and Mishimoto coolers at work.
All test results are below, beginning with the stock setup.
The testing results show that the Mishimoto oil cooler works well to reduce temperatures under both highway driving as well as track driving conditions.  With the Mishimoto cooler, the oil temperature decreased approximately 35°F compared to stock temperatures, and 22°F under aggressive track driving conditions. This oil cooler will keep the engine oil at a lower temperature under both street and track conditions while maintaining safe coolant temperatures, making this Mishimoto direct-fit oil cooler an excellent addition to the 2016 Ford Focus RS.
Pressure Data
We've received some feedback from the community that called into question the 7 PSI pressure drop that we saw on previous rounds of testing. While on the high side of what we like to see, it doesn't interfere with safe operation of the RS. Furthermore, it is difficult to compare pressure testing from this kit to testing done on only the core from another kit. Bench testing pressure drop across the core alone will not give you an accurate representation of how the kit as a whole (the cooler, lines, and fittings) will affect the pressure of the entire system. In order to accurately compare pressure testing results, you must be sure that the flow rate of the test system matched the flow rate of the stock Focus RS system, the same oil was used, and the testing was performed at same temperature. Anything less would yield inaccurate results.
We intend to look into the pressure more, with further testing to determine if the results could be attributed to factors such as the oil temperature testing rig we had on the RS. We intend to test our theory more thoroughly with the final product. Of course, we will share with you any findings that result from our testing, as we did here, in order to be thorough and straightforward about our process. We appreciate the conversation as it allows us to bring our best products to you all.
Additional Testing 
We know that some were curious how the RS would perform without the stock liquid-to-liquid oil cooler, and only the Mishimoto cooler installed. We had a bit more time, so we decided to complete this test and share it with you all. We conducted this test using the same methods as the tests shown above.
As you can see, coolant temperatures dropped without the stock oil cooler installed, which makes sense given that the oil is not exchanging heat with the coolant. For those with a track-dedicated Focus RS, who don't want to sacrifice coolant temperatures for oil cooling, this setup may make more sense. Either way, we wanted to share our findings so everyone can make an informed decision.
Coming Up!
The pre-sale for this kit will be coming to a close very soon, so get your orders in to take advantage of pre-sale pricing. As always, let us know what you think in the comments below!
Thanks for reading
-Sara