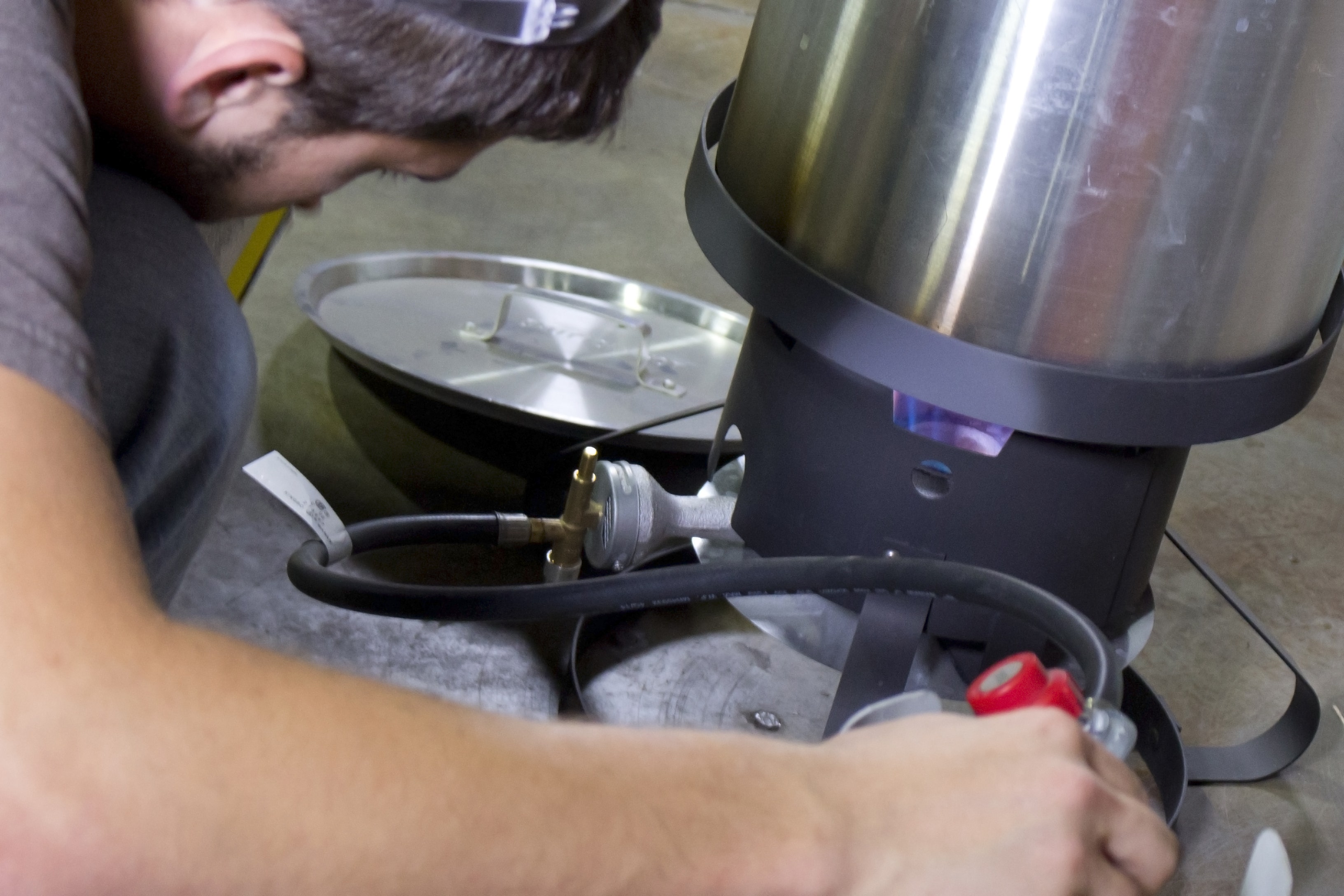 I Am the Aux Rad - Auxiliary Radiator R&D, Part 4: Decision, Test, and Pre-Sale
Welcome to a very special update on one of the more unique Camaro parts we've got in our R&D arsenal: The Mishimoto 2016+ Camaro Auxiliary Radiators. If you're just joining us now, learn all about the stock auxiliary Camaro radiator in our first post.
Last time, we discussed two possible design options for these heat exchangers, but now I've got the word on our final decision. I'll explain in detail the efforts and testing methodology we employed to come to our decision, but first, let me make an announcement:
Also, the Mishimoto 2016 Camaro Auxiliary Radiators have been confirmed to fit the 2.0T with the HD cooling and brake package!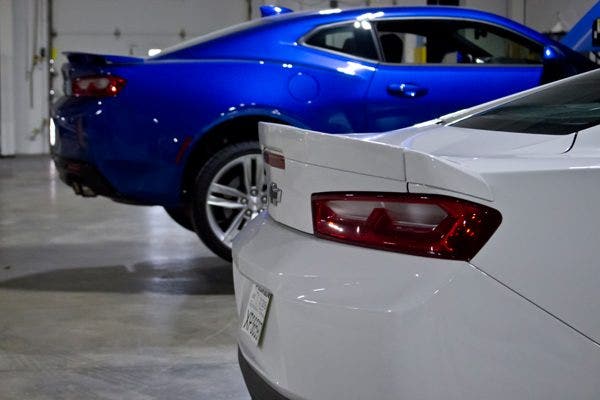 In all likelihood, they will fit the V6 models with the HD package as well, but we have not yet confirmed this with a test fit. And now, with that out of the way, the Mishi award goes to".*drumroll*
Prototype #1: Slim Jim: Similar in size to OEM; lighter, denser core
Prototype #1 came out on top as your 2016 winner of the Mishimoto 2016 Aux Rad Final Prototype challenge! To learn more about both prototypes, check out the last post wherein we examined each prototype Camaro Radiator. Let's walk through our testing process and figure out exactly why the Mishimoto academy went with this option.
How We Chose Our Mishi Award-Winning Camaro Radiator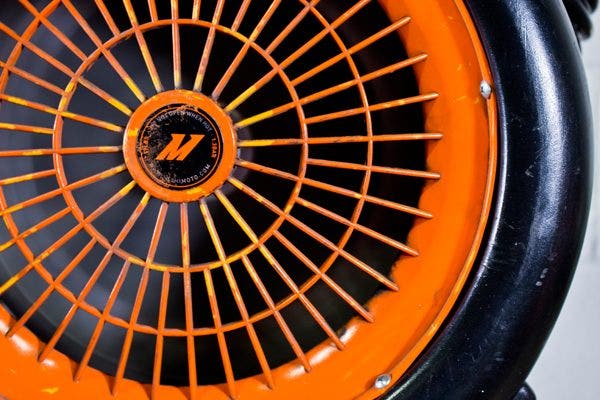 Given the nature of these 2016 Camaro parts and how they sit in the front of our SS, it is difficult to isolate the specific effect of each auxiliary radiator due to the complexity and circuitousness of the car's stock cooling system. As such, we needed to come up with a way to compare our two heat exchanger designs to stock, while controlling for extraneous variables. We know that either Mishi core will be more durable than stock, but the goal here was to develop an understanding of each core's unique cooling ability when introduced to the same set of variables in the same environment.
We left this up to our very capable engineer, Steve, who came up with a very clever, controlled test designed to throw some heat into the radiators and find out how efficiently each transfers heat from the coolant within to the ambient air on the outside.
The test rig is actually quite simple in concept, and testing was performed in the same way for all three cores: the stock radiator and both Mishimoto prototypes. On a test bench, Steve set the auxiliary radiator in question in a bench-vise and mounted the factory shrouding to the radiator. On the other side of the shrouding, he placed a high-powered fan before the inlet to move some significant air through our heat exchangers.
Bring Some Heat to these Camaro Parts!
Having seen our method of simulating airflow through the radiator, you may now be wondering how we warmed these Camaro parts up to operating temperature to run our comparisons. In fact, I was left with a few questions myself upon entering the shop and laying eyes upon this:
My first thought was that maybe all of this orange and black was getting Steve into the Halloween spirit a little early and that he was crafting up some sort of wicked, enchanted concoction, perhaps to cheat his way to victory in our upcoming office costume contest.
However, I didn't see any newts, fingernails, or broomsticks in the shop (though there was plenty of motor oil). Steve clarified that he is neither a witch nor a warlock, and cannot fly a broom - the only flying he does is on his Triumph down I-95.
He also clarified that this tank was actually for heating and maintaining the temperature of water that would represent coolant in our testing. Combined with an in-line pump, several temperature sensors, some fittings, a tank of propane, and a heating element, (and of course, the Camaro radiator), Steve had set up a way to circulate the water through the heat exchanger, while the fan provided a steady stream of air through the radiator's fins.
This would enable him to measure temperature drop between the core's inlet and outlet in a controlled system to keep everything equal and fair.
So how did our results lead us to selecting the slimmer, more OEM-sized radiator? Let's dig in and find out.
Now Presenting: Data!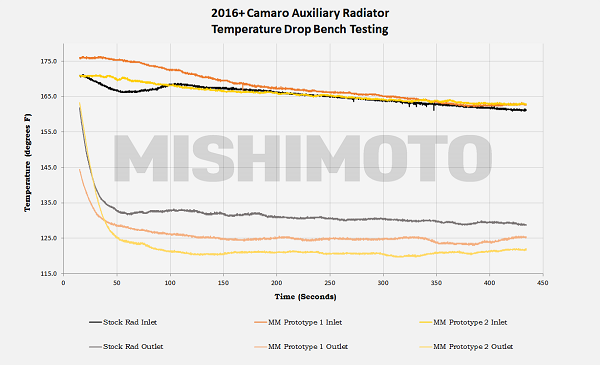 As you can see, both Mishimoto prototypes out-performed the stock Camaro radiator. However, you will also notice that the unconventionally sized Prototype #2 outperformed Prototype #1, which was more in line size-wise with the stock Camaro parts. So why did Slim Jim (#1) beat out the better-performing Fat Pat (#2) to be our final product?
If we go back and take a look at some of our 3D-printed prototype fitments, you'll see that although Fat Pat was a better performer, this performance came at a significant cost - quite literally, as it turns out.
The Shrouding, The Gaps, and the Aux Rad
Pictured above, the core size of Camaro radiator Prototype #2 is different enough from stock that it creates fitment problems with the stock shroud and mounting brackets. The top brace is vertically offset too far, the shrouding no longer services the entire effective area of the radiator, and there are gaps in the seals on top and on the sides of the core through which air can bypass the radiator altogether.
All of these issues would likely lead to poor performance unless they were corrected with new bracketry and/or new shrouding. Both of these options would add significant cost and complexity to the project, and in the name of making the best, most cost-effective product possible, we gave Fat Pat the boot to keep things reasonable.
However, this does not mean he is gone for good! We are constantly looking to all of you within the community for feedback and inspiration. Down the road, if we find that enough of you are interested in an even higher-performing version of these 2016 Camaro parts, we may revisit this prototype. That's right - Fat Pat's moment in the limelight may still be forthcoming! Fat Pat: the DiCaprio of radiators.
And Now, the Moment You've All Been Waiting For"
More content is coming, with some slick-looking photos of the radiators installed in our SS up next! But in the meantime, take advantage of the opportunity to order a pair of Mishimoto auxiliary Camaro radiators at our discounted pre-sale price, beginning right now!
Until next time,
-Gardiner