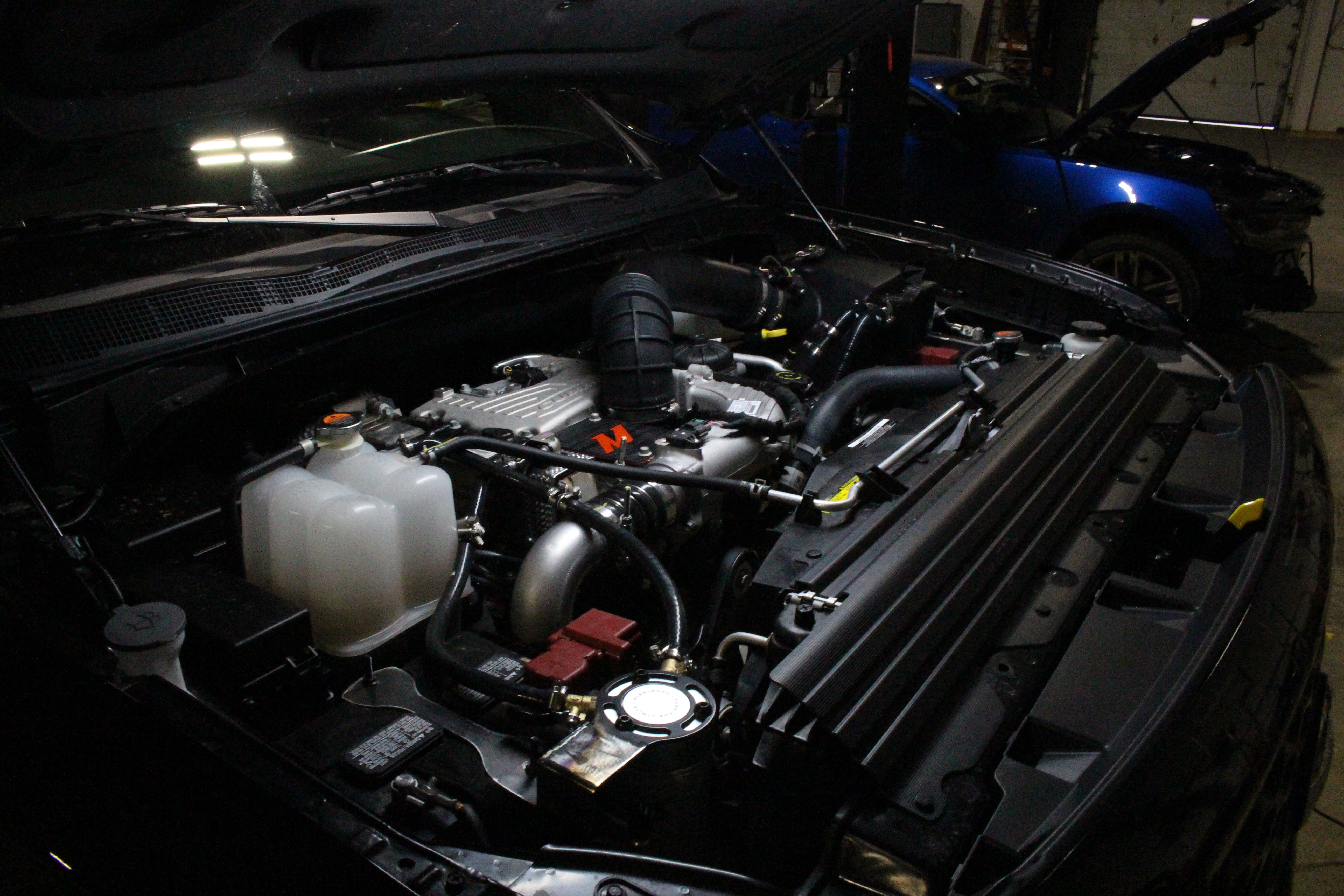 Defending the Titan- Coolant Filtration Kit R&D, Part 1: Prototype Testing
Posted:
September 30, 2016
Personally, I am a huge Nissan fan, but I try not to be too biased when it comes to working on Nissan projects. I do, however, remember how excited I was when the new Titan development vehicle first rolled into our headquarters in all its glory. I found myself pricing options on the Internet and weighing my student loan debt with the prospect of a shiny new toy. So with a love like this, it makes sense to protect it.
When developing products, we consider several factors. We evaluate possible improvements to the factory setup of a vehicle, to make more power, or to solve a problem with factory components. Also where we can create products to protect the vehicle. For all of the Nissan Titan fans who waited patiently for their trucks to arrive and are now enjoying them, it is important to us to protect your investment. The Mishimoto coolant filtration kit is definitely a protect-your-investment product.
How does it work?
A coolant filtration system will remove sediment and other particulates present in the coolant. Sediment can occur naturally over time from rust in an iron block or calcification of the coolant. Sediment can also remain in your engine block from the casting process used to create the block itself. While the factory does its best to remove all of the casting material, some can still remain and become caught in the smaller coolant passages.
The EGR cooler is home to many small cooling passages. If these passages were to become clogged, the resulting heat buildup would decrease the efficiency of the EGR cooler, as we've seen in more than a few Powerstroke applications. Sediment that is allowed to build up over time could cause blockages, wear on water pumps, overheating, and overall reduced cooling system efficiency.
We can prevent this with the addition of a filter inline with the Titan's cooling system. The filtration kit filters coolant between the EGR cooler and the expansion tank, separating particles from the coolant before it is circulated through the engine.
Prototype for testing
Now that we have a game plan, we fabricated a prototype for testing purposes. This bracket is not the prettiest, but it's certainly capable of holding this kit together so we can collect testing data.
We've allowed the coolant filtration kit to do its thing for 5,000 miles on our Titan, now it's time to check out what is trapped in our filter. We carefully sliced the housing to reveal the filter itself.
The filter was fully saturated with coolant, and we could see some particulate hanging out in both the folds of the filter and the bottom of the filter housing. Now we know that the filtration kit is doing its job!
Coming up!
Next up, our bracket receives a makeover. While function always reigns supreme, adding a bit of form into the mix never hurts. Take a look below at a 3D print of our new design and check back for images of the final kit.
Thanks for reading!
-Sara