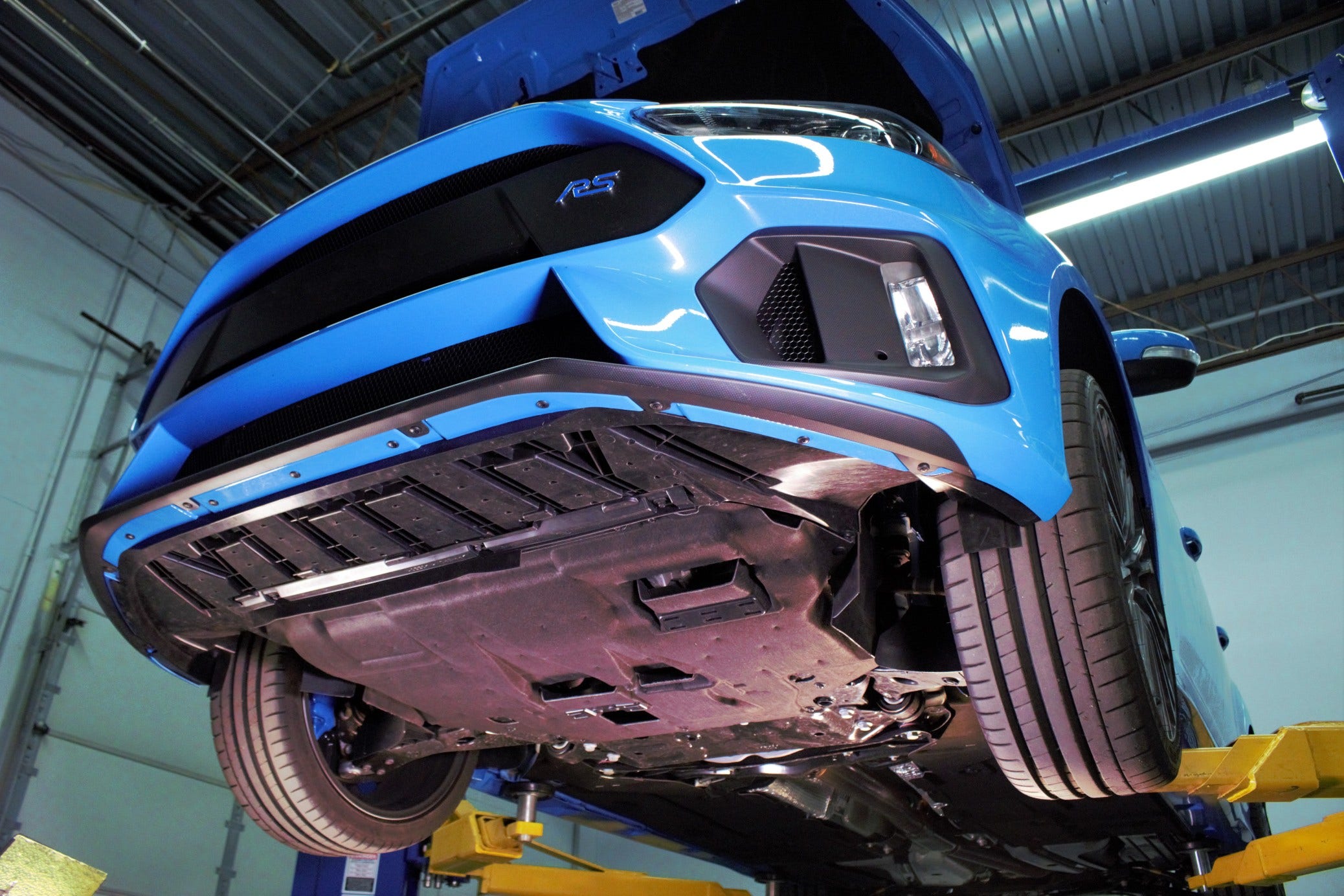 Gotta Keep Em' Separated- Catch Can R&D, Part 3: Test Results
Testing is complete! Although we would still like to be cruising through twisty back roads logging R&D miles, it is time to bring the Focus RS back to the stables to examine our catch can. When we test our catch cans, we try to put a wide variety of miles on the car to best replicate normal driving situations. We send one of our engineers out into the wild to put our development vehicle through its paces and ensure our products are functioning as designed.
Blow-by Meets it's Match
Although our compact baffled oil catch can has been tried and tested numerous times, we still want to put it through the ringer to ensure that it functions just as nicely on every application. Just like our previous catch can kits, our compact baffled oil catch can has proven itself once again and our testing went off without a hitch. Upon initial investigation we noticed oil buildup in the hose leading to the catch can, on the internals of the catch can, and pooled in the bottom of the can.
After 1,000 miles we had a good amount of oil, about 5ml, in the bottom of our catch can. That is not quite as much as we have seen with other applications, such as our Mustang GT. However, it's still a decent amount of blow-by that is not being re-introduced to the engine. With hard driving, or additional miles, the amount of blow-by could accumulate quickly. We recommend checking your catch can every 1000 miles to establish a baseline, as every car and driving situation is different. For more on blow-by check out our complete write up on Blow-By 101.
We heard what this catch can has to say and the little guy does have a point. Allowing this mixture to be routed back into your engine may not be the best in terms of longevity. While this modification isn't going to knock anyone out of their chairs in terms of dyno numbers, it still serves a purpose. We think the catch can is a lot like flossing; you'll thank us later.
Coming Up!
The  Focus RS Catch Can is now complete and available for purchase! Head over to our product page to check it out and let us know if you have any questions.
Thanks for reading!
-Sara