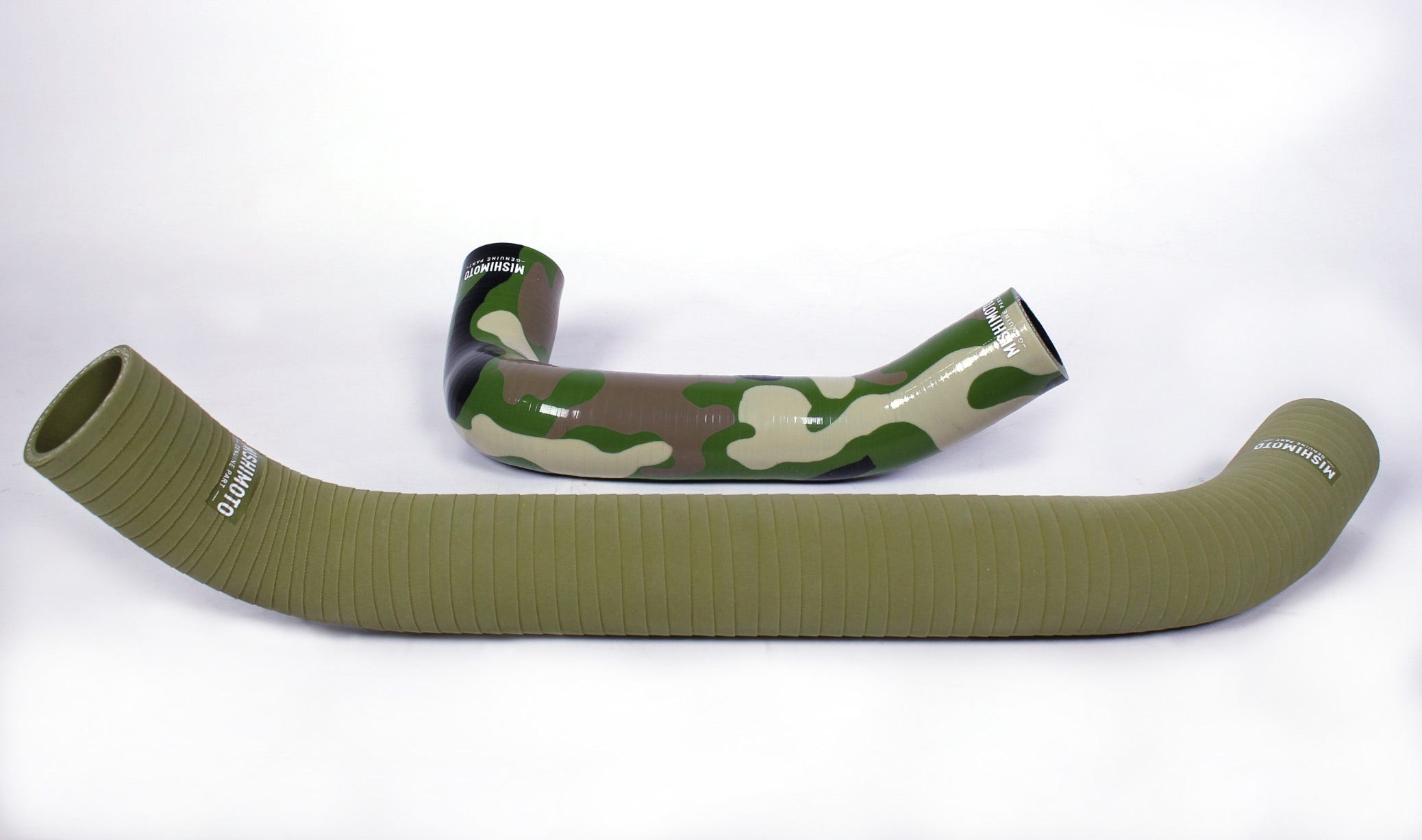 Building Your Passion: Jeep Wrangler Camouflage and Matte Olive-Drab Silicone Radiator Hoses
The Mishimoto Camo and Matte Olive-Drab Jeep Wrangler radiator hose pre-sale is now live!
1997 - 2006 Jeep Wrangler 6-Cylinder Radiator Hose Pre-sale
Sale Price: $102.95
MSRP: $185.00

2007 - 2011 Jeep Wrangler 6-Cylinder Radiator Hose Pre-sale
Sale Price: $110.95
MSRP: $200.00
When the designers at Chrysler were creating the Jeep Wrangler, they spent hours tweaking and finessing every line: the proportion of the headlights to the iconic seven-slot grill, the height of the bumper from the ground, and the curve of the fenders. Everything. The amount of passion that was poured into turning two rectangles and four circles into one of America's most coveted off-road vehicles cannot be measured - unless you ask an accountant. Passion built the Wrangler's body; pennies built its radiator hoses. But that's where Mishimoto steps in.
For an accountant, a radiator hose is the sum of material and production costs. It's far easier and cost effective to take an already-made hose for one vehicle and use it on another. Color? Whatever comes from the factory. Styling? Only if you can justify the cost with more units sold, and that's never going to happen. Nobody has ever walked into a Lamborghini dealership and said, "Yeah, the body is nice, but what do the radiator hoses look like?" To an accountant, a radiator hose is a line on a cost sheet. But to you, a radiator hose is something you can look at and think, "I made this my own." At least now you can, thanks to Mishimoto's new camouflage and matte olive-drab (OD) silicone radiator hoses for the 1997-2006 and 2007-2011
six-cylinder Jeep Wranglers.
Function Over Form Function and Form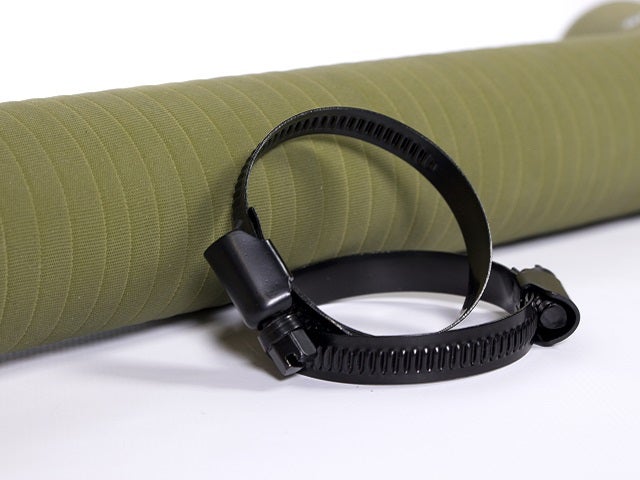 When you have a passion for your vehicle and the adventures you experience with it, you want that passion reflected in every part of it. With these silicone radiator hoses, there's no more choosing performance parts that only do what they're supposed to do. No more settling for colors that were chosen for their profit margins but mean nothing to you. These camo and OD-green silicone Wrangler hoses offer the same benefits as our other hoses: higher temperature and pressure tolerances, durability, and a lifetime warranty. We've even stepped up the badass rating another notch by packaging both colors with black hose clamps. These hoses give you the function you need and the form you want. It's time to ditch the accountants and make your Wrangler reflect your passion, not their spreadsheets.
Coming up
The camo and OD-green silicone radiator hoses are already on their way to production, so keep an eye out for the pre-sale and let us know what you think in the comments!
Thanks for reading!
-Steve