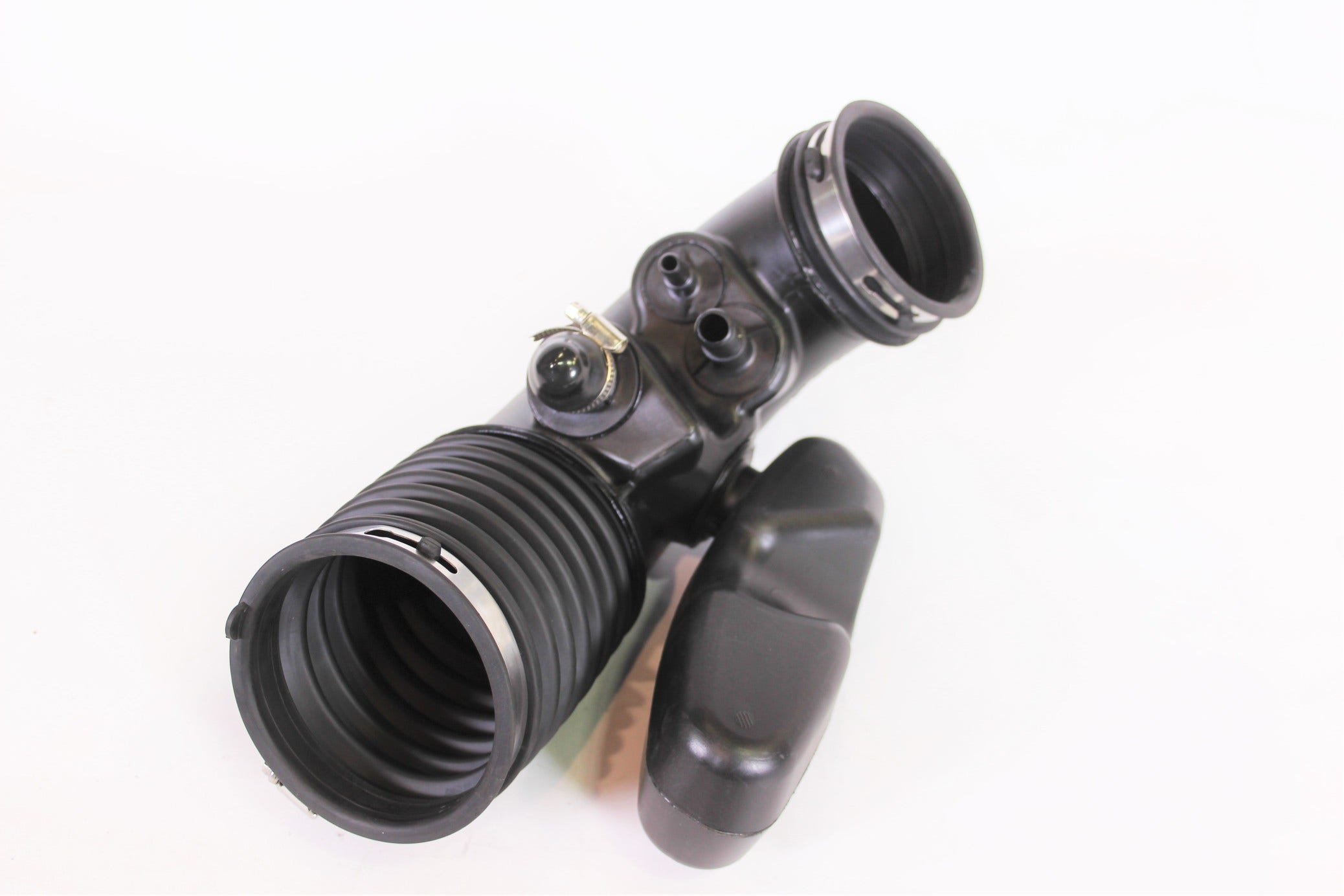 Upgrading Induction - Induction Hose R&D, Part 1: Design Elements
Improving airflow is now a recurring theme for the stock 2015+ Mustang GT intake. In addition to finding air flow restrictions in our project to replace the entire stock intake system, we've also found several ways that a silicone induction hose for S550 drivers could improve airflow for drivers who would rather not replace their stock intakes. The stock piece is not only restrictive in size, but it also makes use of a resonator. We can make several improvements to take this induction hose design to the next level.
The hose itself is straightforward, except for the number of ports and attachments. We will be including those four ports in our design and will incorporate quick-disconnect fittings. Take a look at the image below.
To increase the amount of airflow that can travel from the airbox, we must enlarge the entire tube. This will produce give us an increase in volumetric area inside the tube. Although our goal is to increase airflow, we want to ensure consistency with this increase to prevent turbulence. With more airflow we hope to increase power as well.
Be sure to stay tuned as we continue progress on the induction hose upgrade for this 2015+ Mustang GT intake! In the meantime, check out a sneak peak of our first working prototype!
Thanks for reading.
-Diamaan