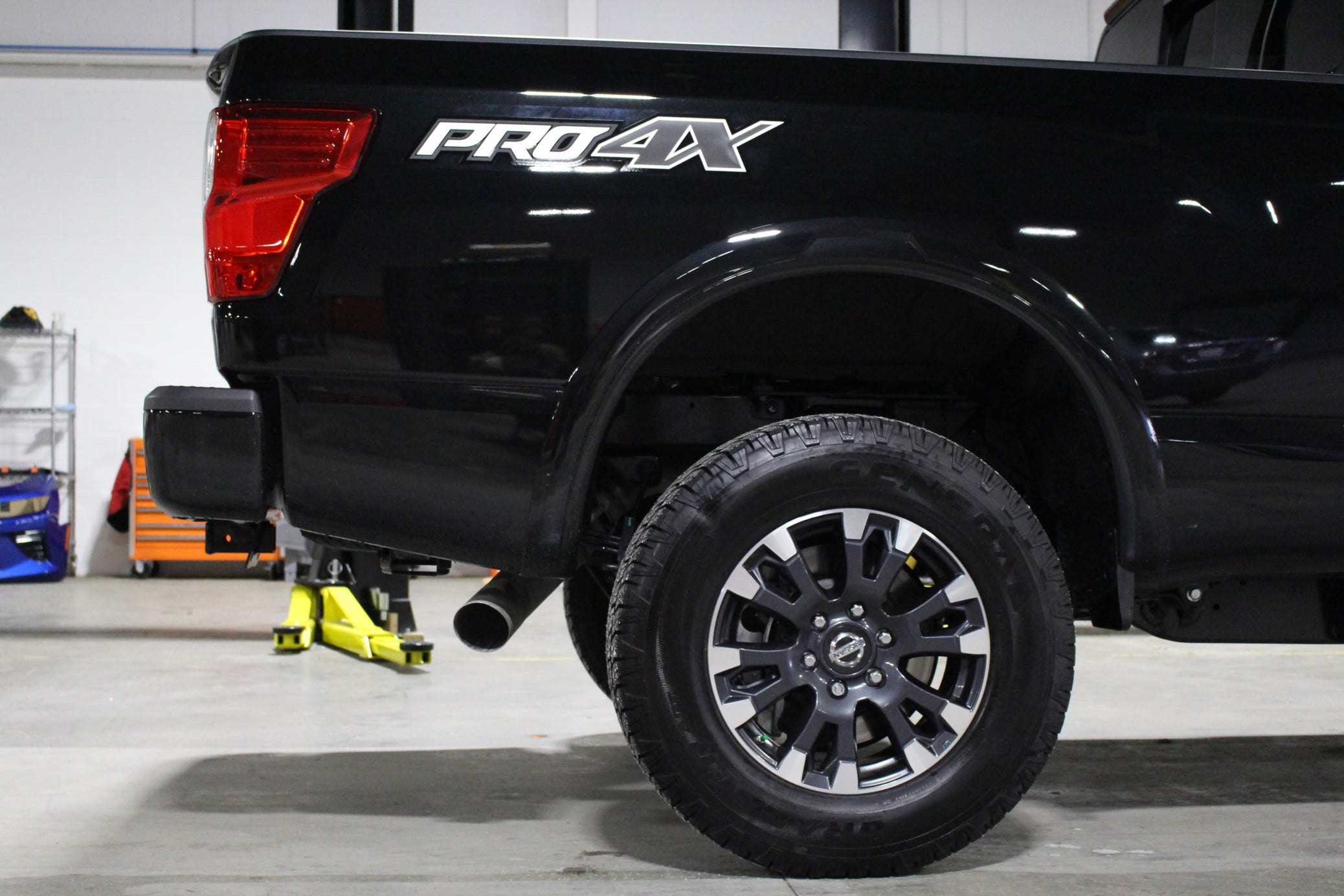 Treating the Titan - Exhaust R&D, Part 1: Stock Evaluation
Our Titan XD has been poked and prodded, and the next upgrade we are working on is a DPF-back exhaust. Before we begin development, we like to take a peek at the stock version to determine which upgrades we can make to the design. Our first observation was that this exhaust is, well, plain. Not to worry; our goal is to spice up the design a bit to give this Titan more to show off.
You will have to excuse the mud coating on the bottom of our XD. All we can say is the team enjoyed "testing" the Titan's suspension maybe a bit too much.
Directly under the Titan is a rather large catalytic converter bolted to the diesel particulate filter (DPF). This takes up a large portion of the exhaust system, and we want to leave it intact for emissions reasons.
The section that we intend to replace is the piping after the DPF that extends from the back of the Titan. We will design a replacement for the piping section that clamps to the DPF and has a much better looking exhaust tip than stock.
Coming Up!
Next up is a look at how we fabricate our exhaust, as well as a look at our unique plan for the tip section. Until then, sound off in the comments section and let us know what you would like to see created for the Titan XD.
Stay Tuned!
-Sara