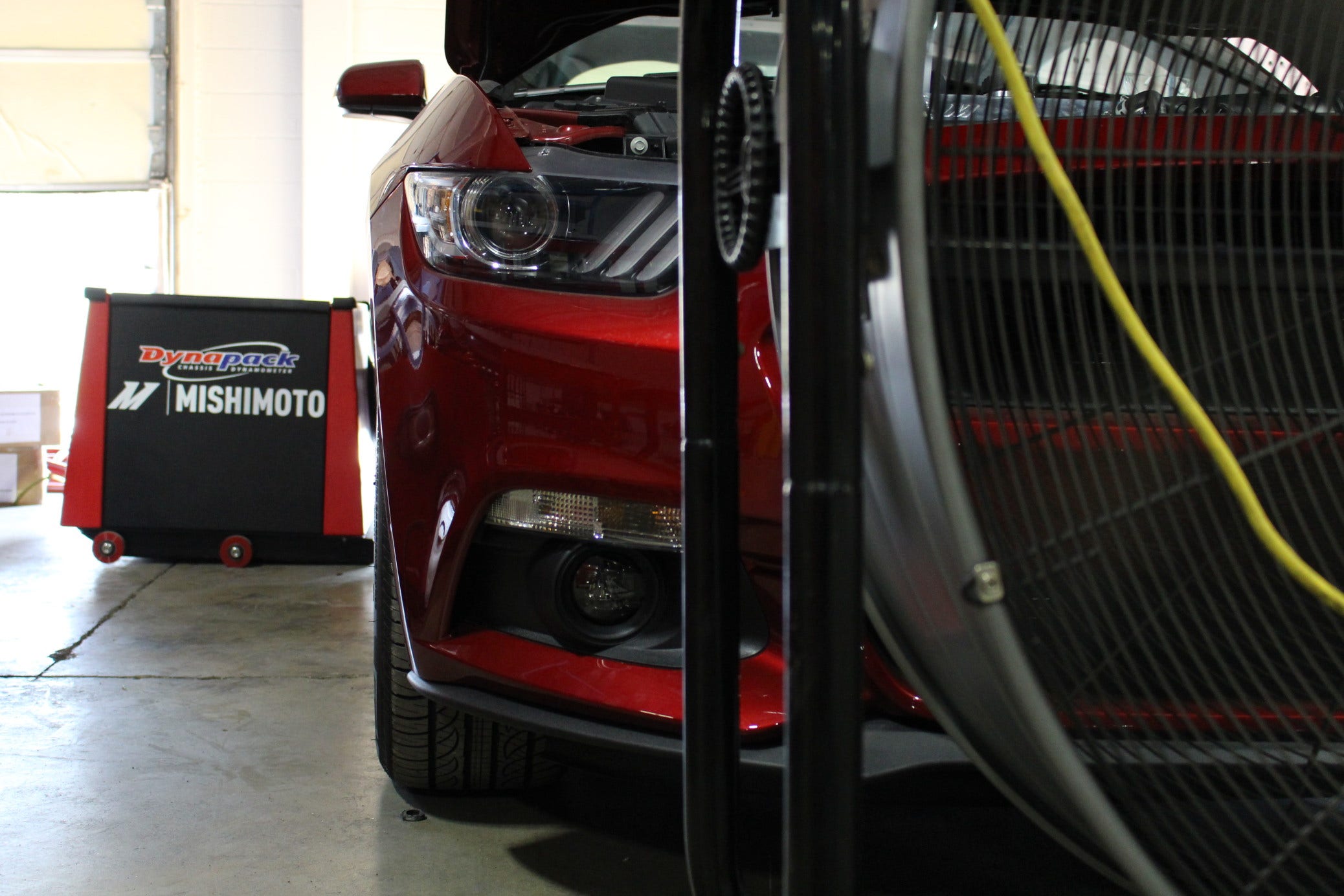 Let Your Ponies Be Heard - Exhaust Component R&D, Part 4: Test Results
In our last post, we wrapped up the fabrication of our X- and H-pipes. Now that we have some excellent looking prototypes, it is time to put them to the test. We are not expecting much in the way of power with this modification; however we still want to give these resonator deletes the rundown for sound benefit.
Testing
In addition to testing for any power increase we may see with our resonator delete, we will be testing our three different X-pipe designs to determine which one we will proceed with.
We loaded the GT on to our DynaPack in preparation to make some runs. We began with a completely stock GT to establish a baseline. After we let the GT take a breather, we then made several runs with the H-pipe in place of the factory resonator. We replicated this process with the three X-pipe options that were covered in our last post.
Results
As expected, neither the X-pipe nor the H-pipe alone made any power gains on our GT. Also, we learned that the design of the X section made no impact on power. This allowed us to choose the final X-pipe design based on the ease of manufacturing in order to keep the cost reasonable. Rather than power, the main benefits with this modification will be sound, weight reduction, and better flow than the stock resonator.
Coming Up!
With our resonator deletes now complete, we will dive into the design of our axle-back exhaust project and begin fabrication of our prototypes.
Thanks for reading!
-Sara