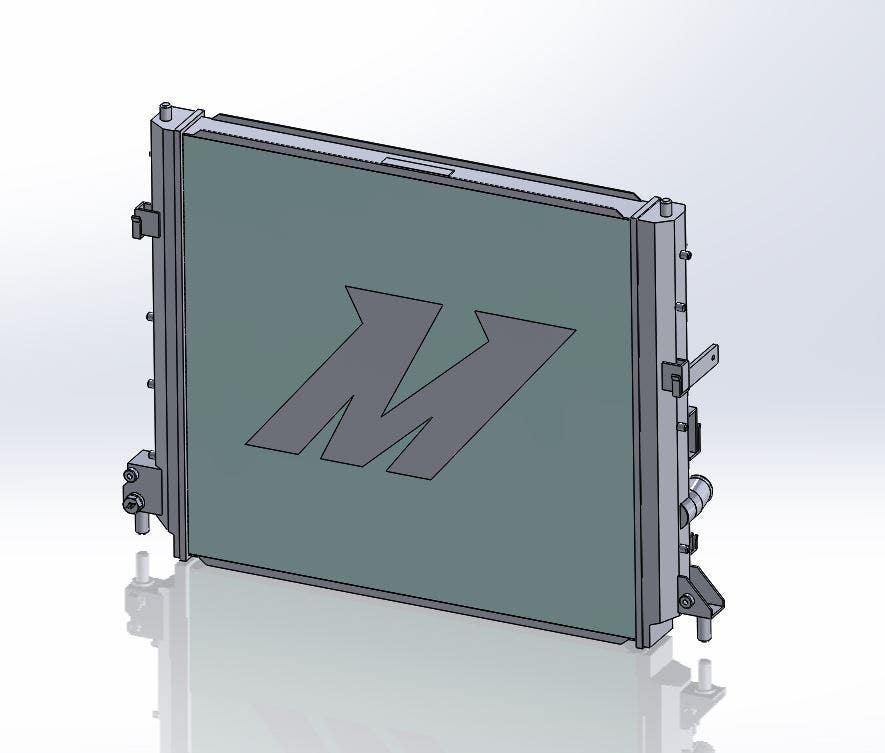 Cooling the Camaro - Radiator R&D, Part 2: 3D Models
Greetings everyone! I hope you all enjoyed Cinco de Mayo last week. We celebrated here at the Mishimoto R&D Center with a salsa and dip competition - let me tell you, many of our team members have just as much talent in the kitchen as they do in the design center (and those of us who don't were grateful taste testers).
Though our schedules have been VERY busy with projects, the beginning of show season, and maybe a few siestas here and there (definitely a necessity after all those corn chips!), our engineers have been able to squeeze in some time designing our improved aluminum 2016 Camaro SS radiator. I am here to show you the fruits of their labors! Let's take a peek at what they created.
What, were you expecting photos of the salsa? These are the first 3D models of the 2016 Camaro SS radiator. Our engineers did an excellent job with this; the radiator is thicker than the stock part to improve cooling efficiency and retains all OEM functionality, including the internal transmission fluid cooler. Here it is again from the rear angle.
And once again, from the side.
As you may remember from our first post or from our post on the development of our auxiliary radiators, the OEM Camaro radiator incorporates a variety of unique features that necessitate a pretty complex end-tank design, including distribution channels to the aux rads. As you can see above, our engineers accounted for each detail to ensure that this part will fit just as well as the stock radiator.
Coming Up - 3D-Printed Prototypes
The next step in this process is to 3D print some models of our end tanks for a test fit. Keep checking back for photos and information on that process, as well as updates during the remainder of our development cycle for the 2016 Camaro SS Radiator! Drop us a comment below if you've got any questions, or reach out to us in our forum thread.
Thanks for reading!
-Gardiner