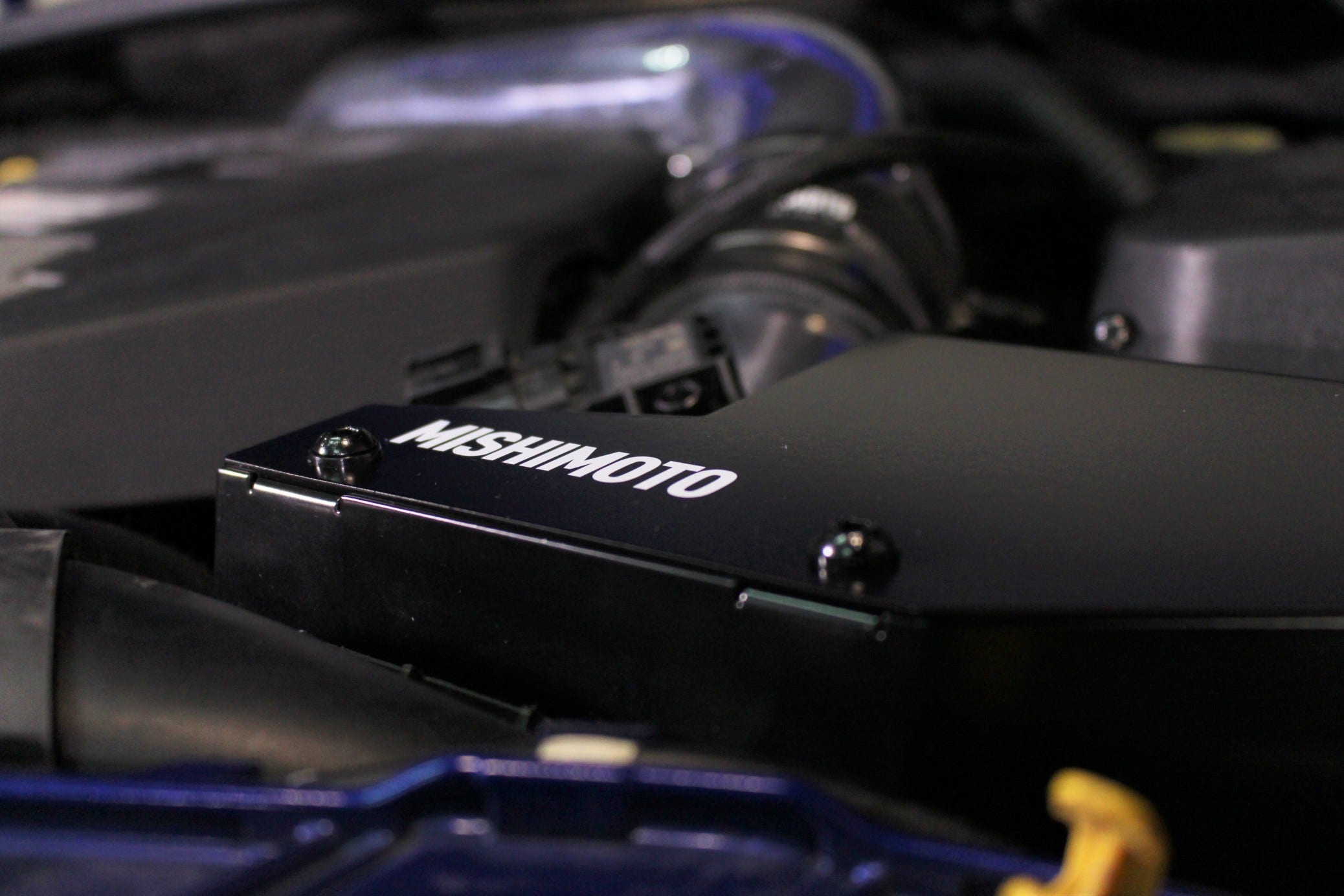 The Final Product - Focus ST Intake, Part 4
We have an update for our Focus ST intake project! Our first production sample has finally reached our R&D facility, and we have been able to test fit it onto a 2013 Ford Focus ST. Fitment was spot on, and we were able to get all the components properly snug into the car. We made some minor adjustments from our initial design and we included an awesome new feature that will help accommodate more Focus ST's on the road, so let's check it out!
It's the Little Things
During the time we were updating our design, we discovered small differences between the stock 2013"2015 and the 2016+ Focus ST intakes. The 2013"2015 Focus ST's have a screw type mass airflow (MAF) sensor that goes into the stock pipe. In the 2016+ model, however, the MAF sensor is replaced with an IAT sensor in the same location and it fits into a push-type clip housing. Many aftermarket intakes retain use of the stock accordion style boot that holds the sensor in place, " especially in for the 2016+ model. We were able to accommodate for that, which makes our kit more comprehensive. Let's look at how we accomplished this.
As you can see, the adapters are different for each version of the stock Focus ST intake. In the above image, the adapter on the bottom right fits the 2013-2015 Focus STs, while the other adapter fits the 2016+ models. This adapter allows us to replace that stock accordion-style boot that many of our competitors neglect to replace because of the differences in fitment. See below for fitment on our pipe!
The image above shows how the adapter accommodates the IAT sensor in the 2016+ Focus ST. The image below shows the adapter for the sensors in the 2013"2015 Focus ST MAF. Both sensors are attached to our pipe using the same Allen bolt.
Let's see how this fits on our prototype kit!
Since we were test fitting our kit onto a 2013 Focus ST, we had to use the corresponding adapter that fits for that model year. You can see in the image above that the fresh air inlets are the only stock Focus ST intake pieces in our kit. Let's look at other components of the kit!
Here is a great shot of the entire kit!
What's Next?
Now that we know everything fits nicely, we can get the wheels rolling on full scale production. This means we are ready to kick off our presale! During the live pre-sale, you can get this intake at a discounted price before it officially hits the market, so check back here for it!
In the meantime, enjoy this teaser of the kit fitted onto the car and stay tuned for more updates on Focus ST parts.
Thanks for reading!
-Diamaan