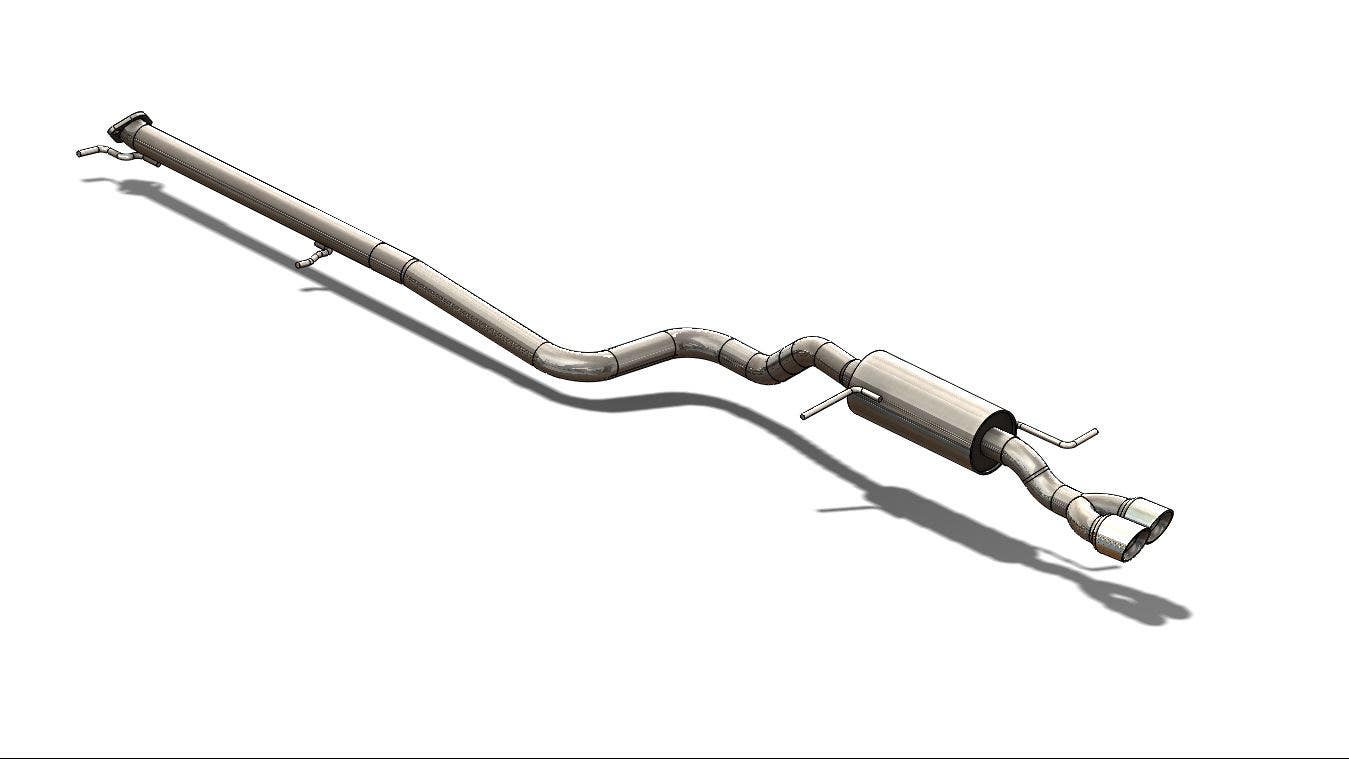 Turn Up the Volume - Cat-Back Exhaust, Part 3: Final Prototype
It's been a while since our last update on the Fiesta ST cat-back exhaust and we are excited to let you in on the details of the final prototype! The last detail to square away was the exhaust tips. While the tips we had were decent, we found them a little on the plain side so we switched it up. Rather than the single-wall tips, we went with a dual-walled setup that we think look much better on the ST and will hold up better over time. Check out some photos below!
For comparison, here is a shot of all three tips that we have worked with on Fiesta ST exhaust. On the far right you'll see our good buddy, the stock exhaust, with its awkwardly large muffler. You had a good run, old friend. The center is our first prototype, a bit more on target but we saw room for improvement. Finally, the star of our post, our double-walled tips looking mighty fine closest to us on the left.
I know you're dying to see them on the Fiesta ST, so say no more! Here are a few shots of our final prototype fully installed.
We think these new tips give the exhaust just the look we were going for! Check out some renderings of the finished exhaust heading off to production.
Coming Up!
We have some exciting things in the works for this cat-back. In the next coming weeks we should be able to incorporate some brand new details into the release of this exhaust. On the edge of your seat? (us too) Stay tuned for updates as we get closer to the pre-sale!
Thanks for reading!
-Sara