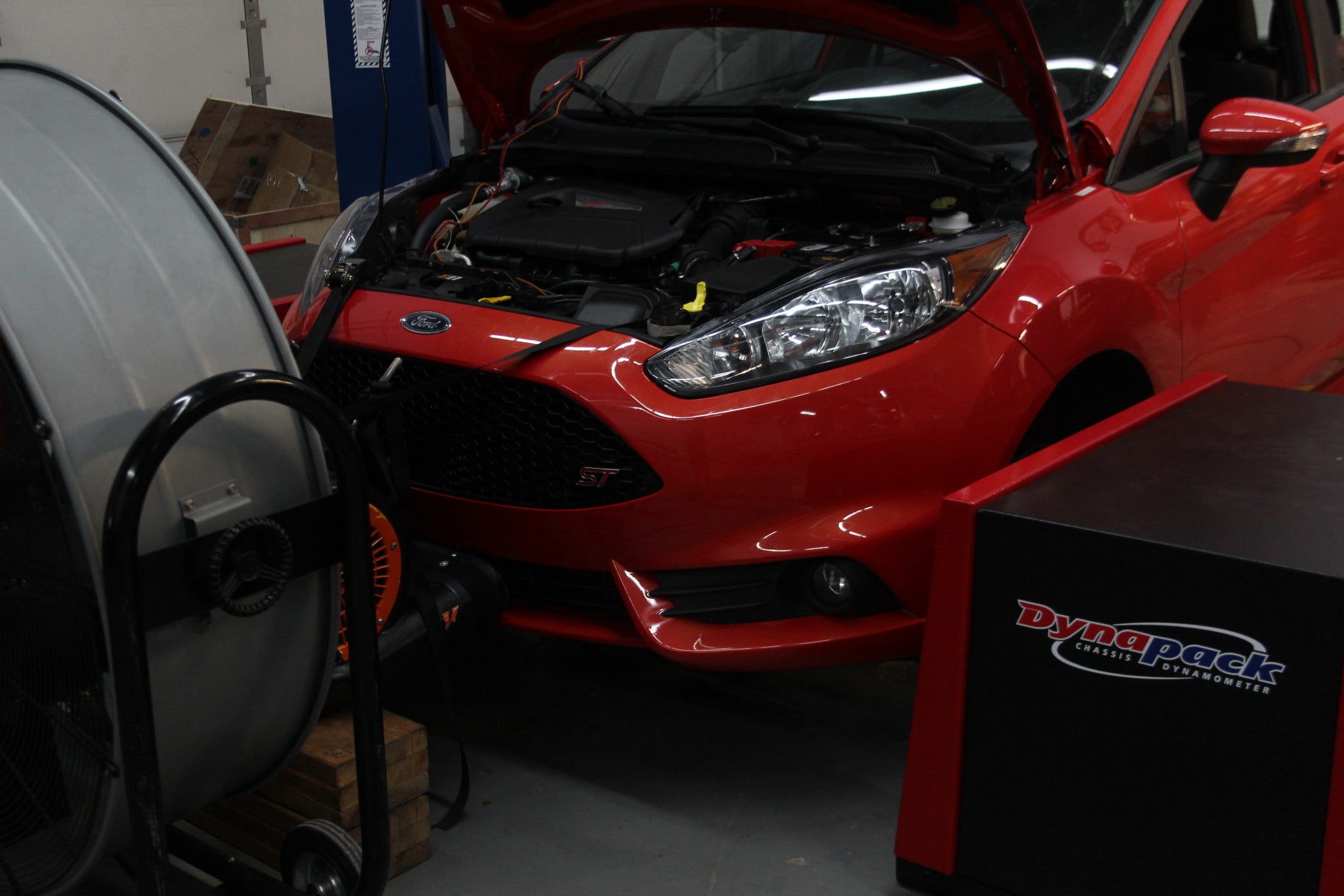 Improve Airflow - Silicone Induction Hose R&D, Part 3: Test Results
Posted:
September 30, 2015
After installing the Fiesta ST induction hose, it was time for the moment of truth! The Fiesta is once again up against the dyno to see what this induction hose brings to the table.
Initially we were expecting this hose to help with flow through the intake, but we were certainly surprised by the results. Our little Fiesta saw gains of 5whp and 10wtq with this induction hose alone. This could be one of the more beneficial Fiesta ST parts for your car. But we'll let you hear it from our dyno chart, so check it out!
This was a nice improvement over stock, especially for those who are not planning to heavily modify their Fiesta ST but still want to see some gains in power. We believe that the results are related to the 28% increase in volume over the stock Fiesta ST induction hose. Not only does this induction hose look great, it is made to last as well. Its five-ply silicone construction is reinforced with steel wire for added durability.
Coming Up!
Now that we have completed testing we will be getting ready for a discounted pre-sale that we will offer to our readers first. Check back for all the information on our pre-sale for the Fiesta ST Silicone Induction Hose!
Thanks for reading!
-Sara