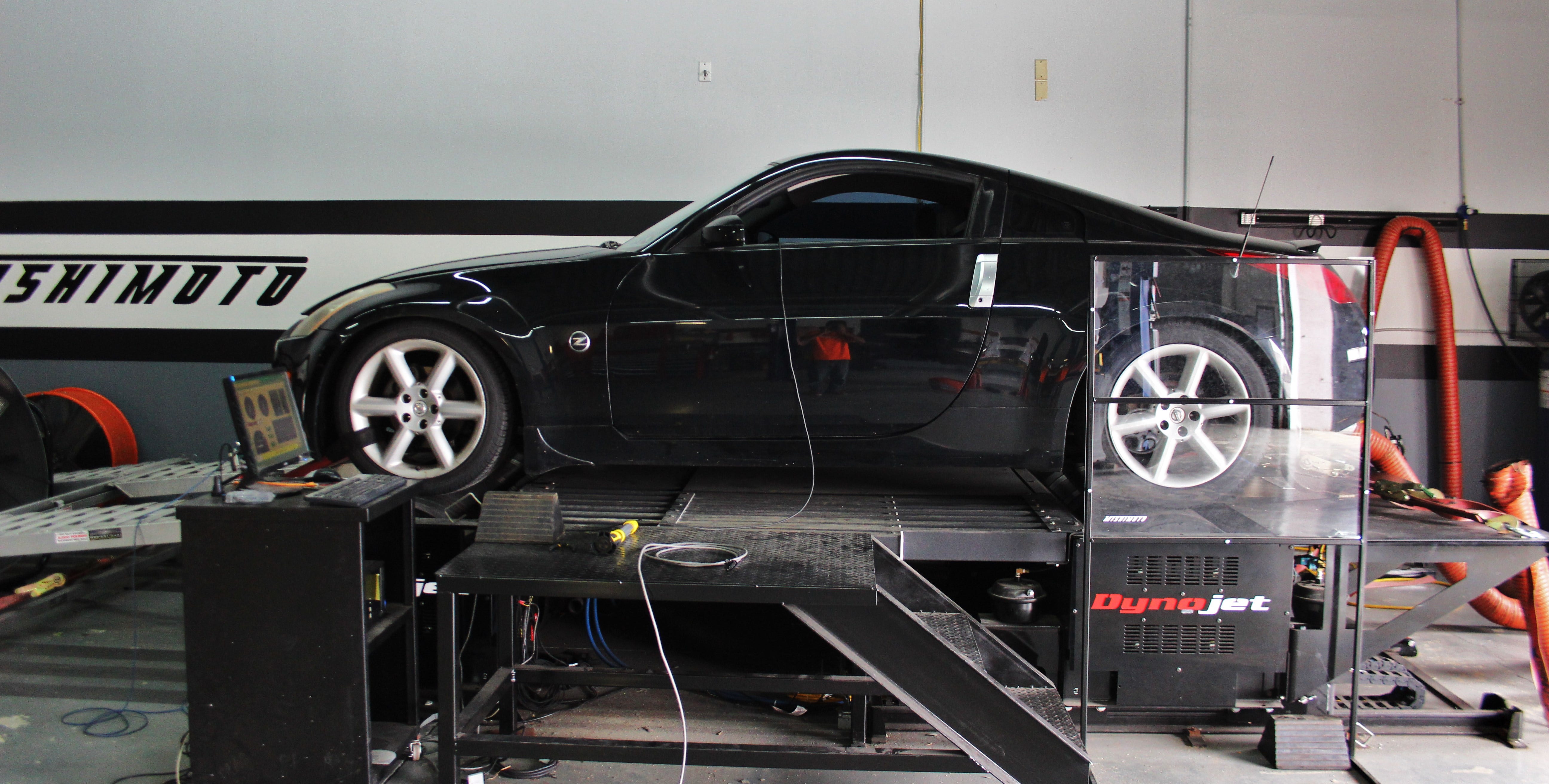 Pure VQ Sound! Mishimoto's 350Z Performance Intake R&D, Part 1: Intro, Goals, And Initial Fabrication
Interested in purchasing our awesome intake system? Check out our product page linked below!
The Nissan V6 is a familiar animal here at Mishimoto. We have designed various cooling components for this model, and several of our employees have owned or presently own a Nissan of this particular vintage. After covering the cooling system of the Z, we decided it was time to turn our attention toward a power-adding component.
The first product we want to tackle is a performance 350Z air intake system. Over the past couple years our team has been designing and testing intake systems for a variety of vehicles, including the Subaru WRX/STI, Subaru BR, BMW E46, and Mercedes CLA45 AMG, to name a few. Each project introduces a unique challenge and an opportunity for our team to produce additional vehicle power and improve intake sound and volume.
Project Goals
Goals drive an appropriate end product, and we needed to construct a set of basic guidelines so we could be sure that our final design was exactly what our customers needed.
First, as with any intake system, we want to increase power output. This includes both horsepower and torque, while avoiding any impact on engine integrity. Easier said than done, but we've done it many times, and I am sure we would do it once again with the 350Z intake.
Secondly, we want to create a more appealing intake sound for the Nissan 350Z intake. The stock airbox muffles intake noise, so we want to let this engine breathe, and we want the driver to hear it.
Our third major goal will be a general plan for fitment. We want to utilize the stock air-inlet duct on the driver side of the engine bay. We also want this 350Z intake system to bolt into position like the stock unit and function with all stock equipment.
Initial Intake Fabrication
Let's jump right into the design of our intake! First, we removed the stock system and evaluated the space between the stock MAF housing and the duct from the front of the vehicle.
For this kit, we will be retaining the stock MAF housing and designing our kit from that point to the front of the vehicle. We removed the stock MAF housing and used our Romer arm to collect dimensions and place them into a 3D model.
Once we had all the points needed from the stock housing, we began to design an adapter that would fit between this housing and our air filter. This piece would also pass through a port on our airbox.
Check out the 3D-printed filter adapter below!
Now that we had a clear idea of space for our airbox design, the fabrication process for our 350Z air intake begins!
We started with a cardboard template to provide an idea of the shape and bend locations we would need for our initial 350Z intake mock-up design.
Soon we had a template created for our 350Z air intake that completely enclosed the filter location, which would be fed by the stock front duct.
We now had a basic shape that could be translated into an initial prototype of the steel airbox.
Within a few minutes, we had this shape cut out of our steel sheet along with the ports for the air filter and the stock inlet duct.
We then identified the appropriate bend points, and soon we had a large portion of our airbox complete.
Check out this portion of our 350Z air intake mocked into position within the engine bay of our test vehicle!
Coming Up!
Although we have a nice start on this project, we still have some work to do in terms of fabrication of our prototype and the validation of our design through testing.
Check back next time for an inside look at our team putting the finishing touches on our first airbox prototype for the Mishimoto 350Z intake!
Thanks for reading!
-John
Interested in purchasing our awesome intake system? Check out our product page linked below!