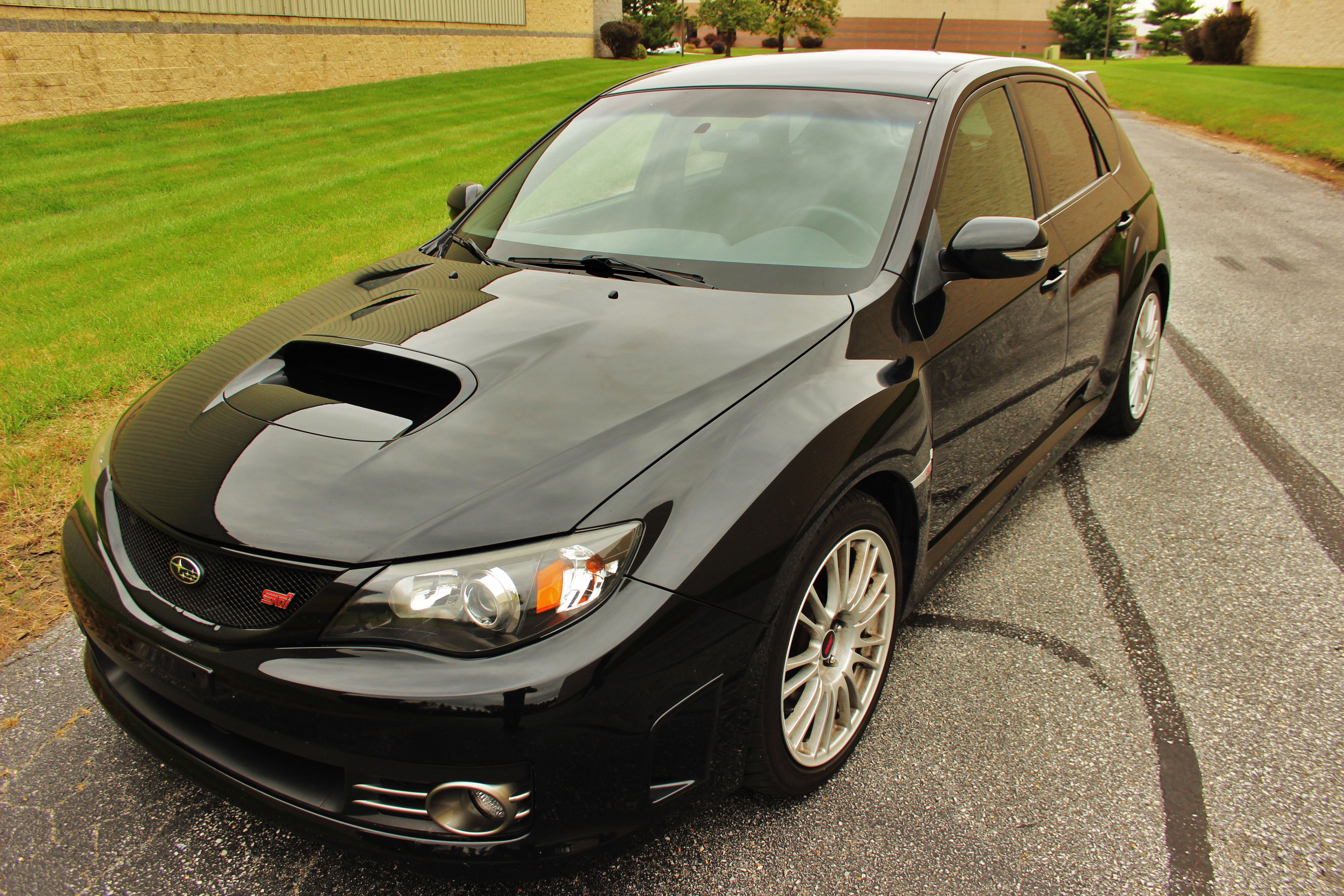 A new WRX/STI Catch Can System, Part 1: Initial Fabrication
Interested in purchasing our WRX or STi catch can system? Check out more details on our product pages linked below!
After developing a highly successful, direct-fit catch can setup for the 2015 WRX we turned our attention to the previous generation. Our next target would be the 2008-2014 WRX and STI. At this point, Mishimoto still owned a 2010 STI, and this project would be our last for our shop vehicle.
Catch Can Selection
As with our 2015 WRX project, we would be using a dual catch can system to address both the PCV line and the crankcase breather line. One of the main differences would be the inclusion of a three-port breather catch can to replace the two-port unit used on the FA20 engine. The EJ engine features a breather line for each valve cover, which necessitates a dual-in, single-out catch can for that system. The PCV line would still use a standard dual-port catch can for the EJ.
The inclusion of our internal baffle provides a couple of benefits. First, it prevents oil and fuel from splashing throughout the can during aggressive cornering or along bumpy terrain. Additionally, the baffle provides more internal surface area for oil to condense, therefore improving the effectiveness of our catch can.
Bracket Fabrication
Now that we had our cans selected, it was time to begin fabricating some brackets. The first target would be our breather can, which would need to be located on the driver side of the engine compartment.
As you can see, we are tethering this bracket to the batter hold-down bolt. This location is similar to the unit on our '15 kit. This location is ideal because it is within close proximity to the breather ports, which means shorter, cleaner line routing.
Check out this fully finished bracket prototype!
Next, we needed to address the PCV line. This line is routed from the back of the engine block to the manifold. Unfortunately, the turbocharger and intercooler occupy nearly all the space in this area. We decided to select a location toward the front of the vehicle for this catch can. Check it out!
This can will be mounted right near the passenger-side headlamp, which will provide plenty of space to service and empty this catch can. We used our 3D printer to replicate the CNC-machined piece we would be using for our final bracket design. Check it out!
Check out our two assembled catch cans together!
Line Mockup
Now that our cans were in place, it was time to route some lines and assemble prototype units.
This essentially wraps up the components for our STI kit. The WRX features a slight difference in line routing, which will be covered when we pull a test vehicle into our shop next time. Check back with us for details on the WRX kit, along with some cool 3D renderings of our final brackets!
Thanks for reading!
Interested in purchasing our WRX or STi catch can system? Check out more details on our product pages linked below!