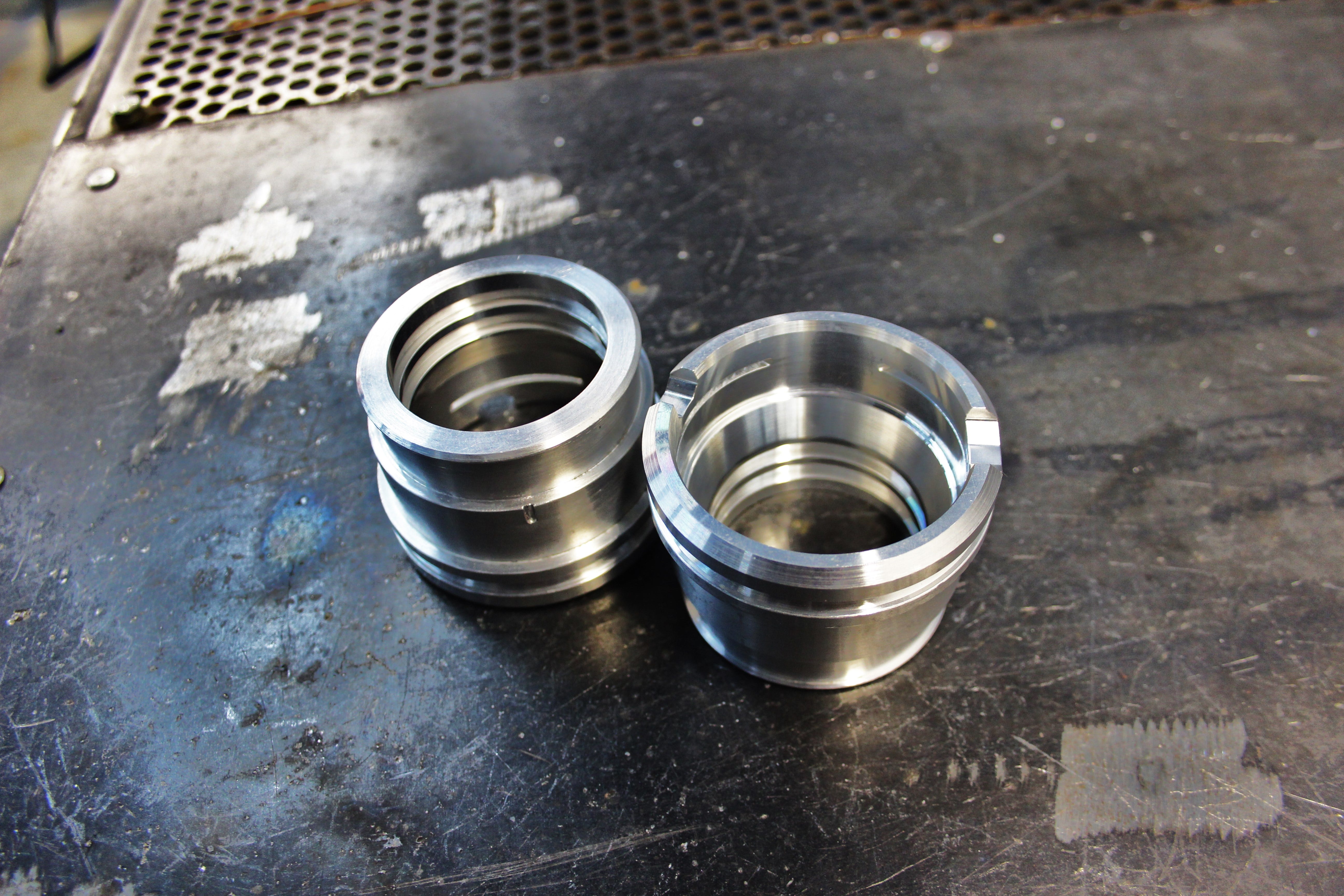 6.4L Powerstroke Silicone Coolant Hose Upgrade, Part 1: Initial Development
Interested in picking up our 6.4L Powerstroke coolant hose kit? Check out our product page linked below!
The Project Begins
Looking to pair your 6.4L aluminum radiator with a nice set of silicone hoses? We thought so! After developing a variety of components for the 6.4L Powerstroke, we decided to take a closer look at the radiator hoses on this truck.
After Ford released this truck in 2008, there were numerous complaints about leaking hoses. Ford issued a technical service bulletin (TSB) that offered a fix: a set of replacement hoses with an additional O-ring for better sealing power. This modification was made to the engine-side fitting of the hose, while the radiator-side still retained the single o-ring design. The replacement hoses seemed to solve the problem.
That said, the stock hoses still feature plastic quick-connect ends that lock into position on the radiator and engine components. Over time, plastic is prone to degradation due to the temperature variations of the coolant.
On a variety of other vehicles, we have replaced these plastic components with CNC-machined aluminum parts for greater reliability. The 6.4L certainly deserves this treatment as well.
Initial Design of CNC Fitting
The most challenging aspect of this project is the CNC-machined fittings for the quick disconnects. These components require extreme precision to avoid any chance of leaks or fitment concerns.
First, we captured dimensions from the stock hoses and radiator to design our components in 3D modeling software. Check out our design below!
Here's a neat rendering of the spring clip to be included with our hose kit.
As you can see, there are two similar, but slightly different, quick connects on this setup for the 6.4L.
Once we had a solidified design, we printed a test unit to check fitment. Our 3D printer was able to knock out this prototype in short order.
We then confirmed fitment of this component on a stock radiator as well as on our aluminum unit. Everything looked great, so we worked up an actual CNC-machined aluminum unit. Check out the two together!
And a few shots of our machined prototypes!
A few things to note about these gorgeous CNC-machined goodies. You will notice that we have included two O-ring grooves on the internal surfaces of both the engine-side and radiator-side fittings. Instead of simply emulating the factory design, we have improved upon it. Additionally, our units function with the stock clip that secures the hose in place. We will be including new clips with our hose kit as well. Spring clips have a way of dislodging like a missile and rocketing across your engine bay, only to be captured in some crevice inaccessible by human hands (this is likely where all the 10mm sockets have gone). To make your install easier, our hoses will be ready to rock right out of the packaging.
Now that we had these difficult pieces manufactured, we could develop our silicone hoses and test fit everything on the truck to check for proper fitment.
Check back with us next time for the completion of this project!
Thanks
Interested in picking up our 6.4L Powerstroke coolant hose kit? Check out our product page linked below!