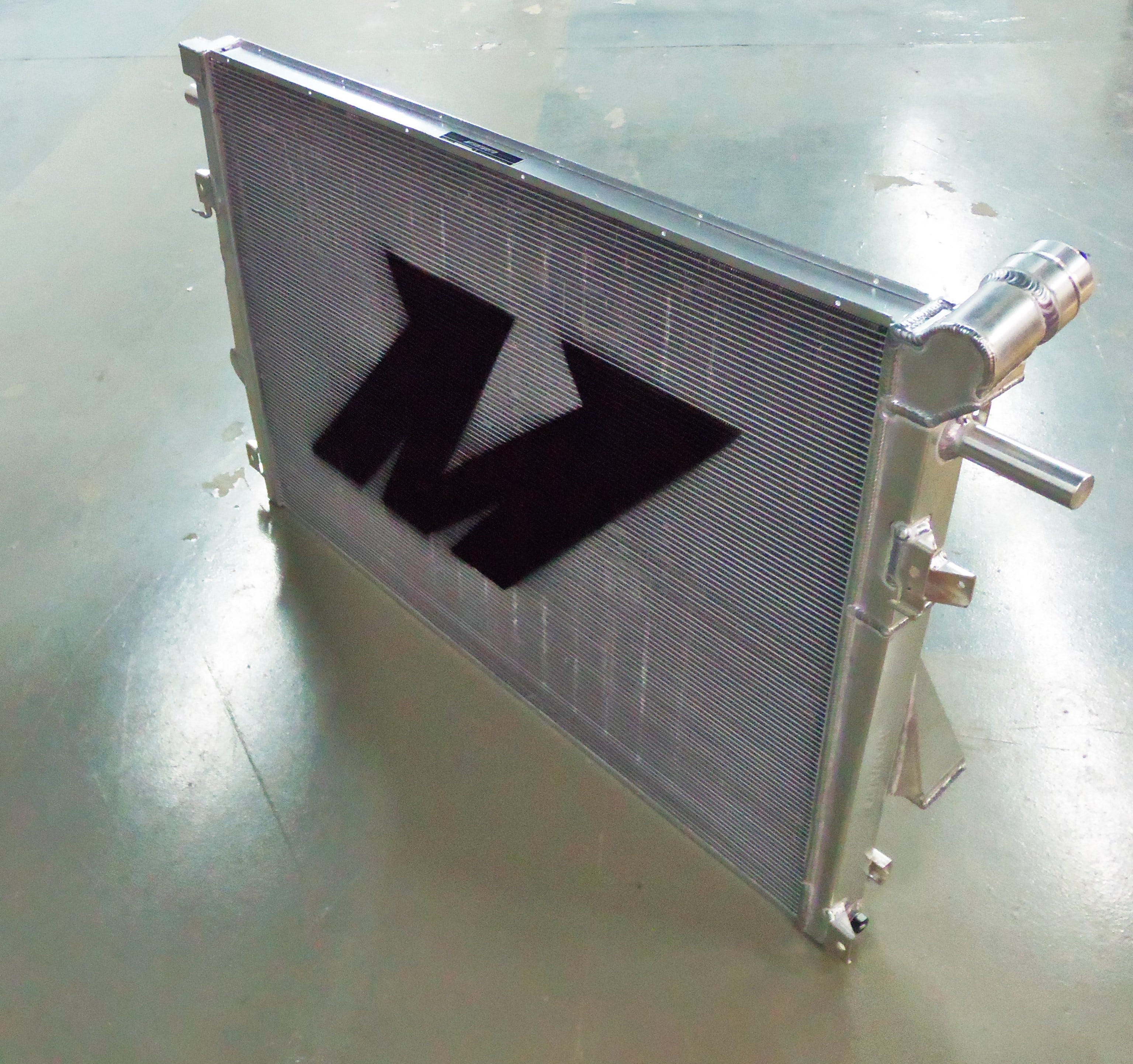 2011-2014 Ford 6.7L Powerstroke Performance Aluminum Radiator, Part 2: Prototype Design Evaluation
Interested in purchasing our 6.7L Powerstroke radiator? Check out our product page for more information!
Time to design a new radiator! Now that we had the factory radiator removed and the engine bay dimensions documented, we needed to determine the individual dimensions of the factory radiator. We set the radiator up on our Romer arm to begin drawing this component in 3D. Check it out!
This tool allows our engineers to capture dimensions in a controlled environment. The radiator is secured to the table, while the arm is used to note the position of critical points. When complete, the engineers can use these points to develop a full model of the radiator.
Once we had the radiator prototype modeled, we developed a prototype unit to test fit into a truck. This would help us ensure that we reached our first goal, perfect fitment. Check out a few shots of our prototype unit!
This radiator prototype looks fantastic. Polished aluminum end tanks are TIG-welded to the core, and all brackets are precisely TIG-welded to the tanks. The core itself is extremely dense and features a very short fin, which allows for additional coolant tubes throughout the core. Later on, we will have details regarding the comparison of this core to the factory unit.
One of the key features of this radiator is the CNC-machined inlet and outlet. The factory cooling system uses quick-disconnect fittings on the radiator in place of the older clamp-on style hoses. Numerous OEM manufacturers are beginning to use these quick-disconnect connection points in cooling systems, PCV systems, and various other hose connections throughout their vehicles. These specialized fittings require extreme precision, which is something our engineers specialize in when they design new products. We have designed numerous other radiators (BMW E46, BMW E90, Ford 6.4L Powerstroke) that utilize such connection points. Check out a close-up of these components!
These CNC-machined components turned out beautifully. We tested the connections with the factory hoses to ensure that our dimensions were correct. Everything fit perfectly and we prepared to install this radiator to check for proper fitment. But first, let's take a closer look at the end tanks themselves.
Check back with us next time to see this radiator installed in our test vehicle!
Interested in purchasing our 6.7L Powerstroke radiator? Check out our product page for more information!